Parents are some of the most hard-working people in the world, and they deserve to be pampered from time to time. Treat your mom and dad or a pair of new parents you know with gifts that will make parenting life a little easier! The best kinds of parent gifts are those that help mom and dad relax or are practical gifts that make everyday tasks a little easier. Things like tech gifts, kitchen gadgets, multi-purpose gifts, and upgrades to their home are always appreciated! However, parent gift ideas can really be anything that shows mom or dad how awesome you think they are. Whether you're all grown up and want to give your parents something nice for their anniversary or you know a set of new parents who could use a break, these gifts for parents are perfect!
Impressive Parent Gifts They'll Treasure Forever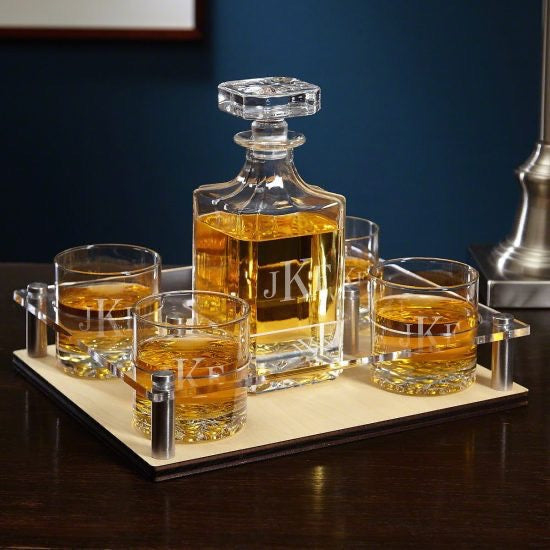 Treat mom and dad to a spectacular gift they can enjoy for years to come, like this stunning crystal decanter set! This amazing gift is both a classy way to share drinks with loved ones and a luxurious decoration when not in use. Your parents can even carry the entire set around the house at parties so that they can serve all of their guests with ease. They will love getting such gorgeous gifts for their anniversary, housewarming, or retirement!
Romantic Parent Gift Ideas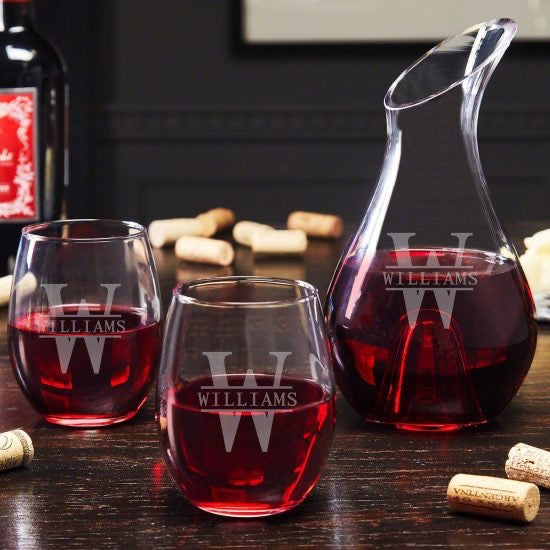 Make sure mom and dad keep their love for one another alive by giving them a romantic gift they can enjoy together on date nights: an engraved wine decanter set! Your parents will love using the elegant decanter to aerate their favorite brand of Cabernet Sauvignon while they make a delicious dinner together. As they sip on their perfect glasses of wine that are personalized with their last name, they'll feel like they're newlyweds all over again.
A Lovely Gift for Mom
Is your mom famous in the family for her cooking or baking skills? Then the perfect gift for her on her birthday, her and dad's anniversary, or even Mother's Day is this personalized charcuterie board! She will be incredibly touched by the unique engraving and how gorgeous the rustic wood is. When she's not using it to prepare tasty treats for her weekly book club meeting or serving hors d'oeuvres at the next family reunion with her new charcuterie board, it makes a lovely decoration in her kitchen too!
Parent Gift Ideas Can Be Decorative Too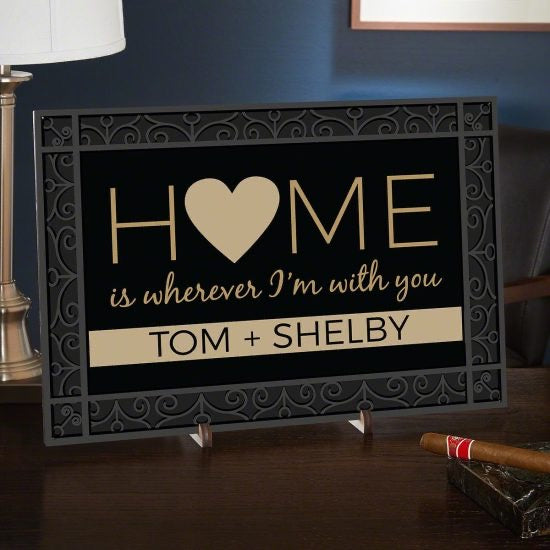 Give your parents' home a personal touch with this adorable custom sign! Your mom and dad will adore this lovely addition to their home, especially if it's given as a housewarming or anniversary gift. No matter where they are, this sign will remind them that their true home is with each other. How cute is that? Such a sweet gift is sure to be treasured for years to come!
Awesome Gifts for Dad
Looking for gifts just for your dad? Look no further than this incredible whiskey gift set! He will love this amazing set, especially if you enjoy a glass of whiskey and a stogie along with him using the new glasses and cigar accessories. These awesome gifts for dad are perfect for Father's Day, his anniversary with your mom, or the holidays!
Luggage for Mom and Dad
One of the most thoughtful gifts you can give parents is something you know they need: a new set of luggage! This bright three piece set is perfect for mom and dad to use to go on vacation, visit family, or even just a weekend getaway. Taking time to enjoy themselves is important, but don't worry, you can get an additional set for the kids so that the whole family has a matching set they'll be able to find at baggage claim with ease!
Parent Gifts They Can Share with the Whole Family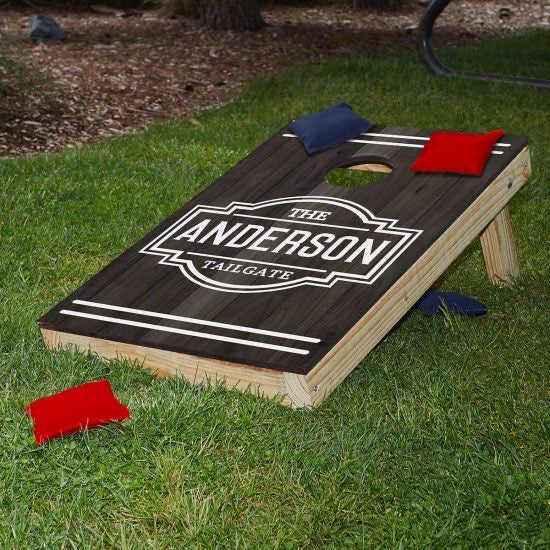 The best gifts for parents are those they can share with the entire family, like this custom cornhole set! Mom and dad will love playing this classic game with their kids, grandkids, cousins, and everyone else in the family. This fun game is sure to become a tradition to play at every family gathering and reunion as it can be played indoors, outdoors, and is even portable! Such an awesome gift will last a lifetime, and might even be passed down to their kids to keep the tradition alive!
His and Hers Gifts Are Always a Good Idea
It's not uncommon for parents to have their own preferred spirit to drink every evening. For the couple where mom loves her wine and dad loves his whiskey or vice versa, you can make sure they're still enjoying their drinks together with these adorable his and hers glasses! The matching design on each glass is a lovely reminder of their marriage and love for one another, even on roughest days of parenting.
Make Their House Feel Like a Home
Whether you're looking for parent gifts for a couple of new parents, your parents who just moved into a new house, or you just want to give them something nice for their anniversary, this lovely personalized sign is the answer! The gorgeous stained wood will look great in any room they display it in, and they will proudly display this touching reminder of when their family began for the rest of their lives.
Mom and Dad Will Never Have to Vacuum Again
Looking for gifts that will make mom and dad's lives a bit easier? Get them a robot vacuum! This awesome gadget will sweep, vacuum, and dust all of their floors—even under the furniture! The slim design allows it to fit under just about any kind of furniture to ensure that no spot in the house is left untouched. Thanks to your thoughtful gift, your parents' house will be cleaner than ever!
Sweet Gifts for Both Mom and Dad to Enjoy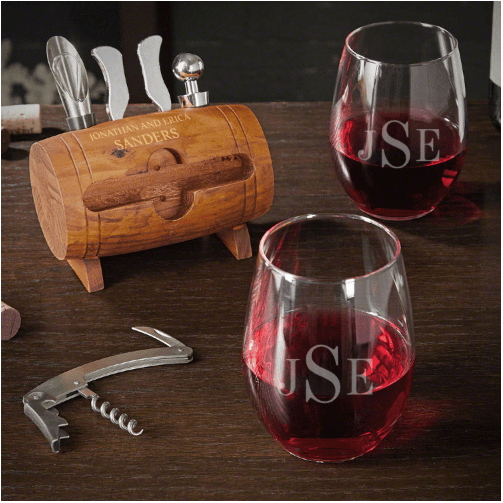 Whether they're brand new parents or are an older couple with grown kids, every mom and dad could use a glass of wine now and then. These monogrammed wine glasses are perfect for enjoying a relaxing glass of wine, and the adorable little wine barrel has all of the tools they need to treat themselves to a red or white wine. Mom and dad will enjoy using this lovely set on their anniversary, to celebrate birthdays and holidays, and even just to relax together after a long day. Such fantastic parent gift ideas are paired best with a nice bottle of merlot for them to enjoy right away when you give them the set!