Your mission, should you choose to accept it, is to find a gift for the impossible man. No matter how many times you've tried in the past, it has been near impossible for you to find something for this guy. Traditional and standard gifts just don't work for him. It doesn't help that he always says, "I don't want anything," either. Now, true gifts for the impossible man are practical and unique gifts that he can always find a use for, or may even be something incredibly cool that he loves looking at. The best gifts for men who are incredibly difficult to shop for need to be unique and most definitely custom. Since pulling gifts off the shelf hasn't worked in the past, you need to make sure to go all out with gifts that have been picked just for the impossible guy!
For the Mission Impossible Guy
Sometimes you can actually put too much thought into trying to find the ideal set of gifts for difficult to shop for men. You know that he is going to be difficult, so you want to try and cover all the angles possible. Instead, give him a gift that he can use for a very specific purpose, like this cigar whiskey set. Any man will love getting their own personalized gift that looks great, is simple, and he can use it all the time! Does he want to unwind after work? Celebrate a holiday? More? Perfect, this box set has everything he will ever need for a one-man party!
For the Hoppiest Men
Gifts for the impossible man are best when they're a whole set rather than just a single item. Sure, he thinks he has it all but you know for a fact that he does not have his name all over his own set of beer glasses. Plus, you know he doesn't have the perfect beer glass for any occasion. All guys have a toolset that keeps them prepared for any repair, now you're giving him the same thing, but for beer!
What is in Store for Him?
Ensure your gifts for hard to buy for men make their lives easier than they could've ever imagined. Instead of getting a gift you think they will use for enjoying their hobby, get them something cool that makes their life a breeze, like this cigar humidor. This awesome personalized gift simply keeps their valuable cigars (or other humidity sensitive items) safe from the elements! Now, thanks to this awesome gift, he can enjoy a perfect stogie whenever he wants and keep it for as long as he needs!
Gift Him Time with Wine
There is a reason that you are shopping for gifts for the impossible man, he likely has everything he needs, from home decor to kitchenware, you can't seem to find anything that he could possibly want, that is until now! With this awesome gift, you'll not only give a sweet looking aerator, but you'll be saving him time too! Aerators allow his wine to oxidize and breathe immediately, which means he never has to wait for a bottle to breathe again! As soon as he pours the bottle into his gift, he is ready to enjoy it! Perfect for a nightly glass or when he has friends and family over, you can't go wrong with this gift!
Signs are Perfect Gifts for the Impossible Man
He either already has a hangout spot with his friends or is in the works of making one; now, you've scored a perfect opening to get a set of gifts for the impossible man. Make his man cave, home bar, garage bar, or whatever he is making his hangout spot official with his own personalized pub sign! Nothing makes the spot that he gets to relax and kick it in feel more official than an old-school sign that he gets to look at as he sips his scotch. Thanks to this personalized gift, he'll feel like he has everything he could ever want!
325+ IMPOSSIBLY COOL SIGNS EVERY MAN WILL LOVE>
A Movie Magic Gift
Every guy has some sort of hobby that he has wanted to record. So it doesn't matter if he is a coach, golfer, or championship downhill mountain biker, he is sure to put a full GoPro Hero kit to good use. This even comes with attachments to make filming his own awesome videos even easier!
Whiskey Labels are Gifts for Hard to Buy for Men
There is no better path to getting a difficult to shop for man the ultimate gift than by making him feel like he owns his own whiskey label. With an inspired design, he'll feel like the whiskey label he has been drinking for years has suddenly become his own brand! Who could blame him either? Seeing his name on a sign, decanter, and set of glasses, it'll be like he owns his own distiller, thanks to this awesome set of expensive gifts for men!
Good to Go Gift
Never let him feel the parchment of thirst again with this great gift! Some gifts look amazing while some are amazing, and luckily for you, this gift is both! You know that a six-pack of his favorite drink would be a cool gift but growler that makes him a go anywhere man at the drop of a hat is something he'll love forever. Add in that his initials have been engraved on his stainless steel gift and he'll be incredibly grateful for a gift that lets him take his beer, Kombucha, tea, water, or anything wherever he wants to go!
Gifts for the Hard to Buy for Man
A man is only as good as his tools, and these gifts for the impossible man make sure that he will be great. Every guy will love having tools that guarantee they can cut through anything in their way. Making a fire for a campout, clearing brush, or anything else a breeze. That isn't even to mention that he can use his custom ammo can as a cool way to carry his tools or even leave it at home to store mementos from his adventures. However, you'll want to toss in a few stogies and a bottle of his favorite liquor so when he is on the move, he can celebrate with his classy yet rustic cigar flask.
Tasteful Gifts for the Everyman
Have a special occasion coming up where you need to get a gift for the man who has everything? A birthday? Holiday? Something else? Look no further for the perfect gift than this! What is cooler than a gift box that comes with its own custom gift box? He'll love getting a gift that has been this personalized. Throw in a bottle of his favorite liquor, chill his stones ahead of time, and share a drink as the ultimate gift for him!
 Roll Out Perfect Gifts for Hard to Buy for Men
Sure, he probably has a DOPP bag already but it definitely isn't as useful as this one. Not only is it made from exquisitely crafted leather but it is designed to hang and unroll from a hook on the back of the door, making getting into his travel bag easier than ever. Now, what could he want more than something that makes his life of travel even easier than it already is?
Great Gifts for the on the Go Guy
Speaking of a gift that is great for guys who are on the go, if he doesn't make a point of taking much time to stay at home, look no further than this personalized gift set. Now, he gets to always have at least one piece of your great gift with him, if not all three! As an impossible guy, you know that a gift that is functional is always going to be valued, and these gifts are dedicated to functionality! He'll never be thirsty again thanks to you; plus, it even comes with a survival knife, how cool is that?
When There is Smoke There's Fire Gifts
One thing that is true of all men is there is an inner desire to create. They love working on a project, from beginning stages to the very end. A gift that lets them experiment and create something they are proud of will always be great, even when you're searching for gifts for the impossible man. That is why a smoke box system is an ideal gift for any difficult to shop for guy. He can spend as much time as he wants smoking his favorite whiskeys, bourbons, and scotches with different flavors to create the perfect flavor for him!
 Luxury Lounge Sign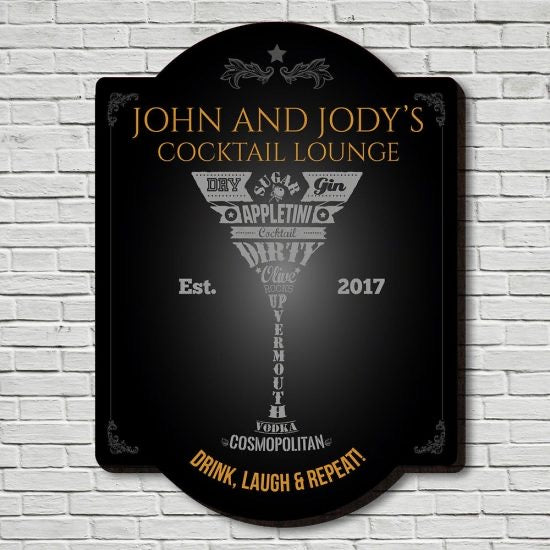 When glasses are topped-off and clinking in cheers, you can be sure the White Russians, Brambles, Gin Fizzes, and Mojitos will be tasting better than ever when he's enjoying them under his very own home bar cocktail sign! This is a great gift that he can enjoy seeing every day, even if that means when he is having a nightly cocktail to unwind or when he has guests over! He'll love pointing out that the sign has been personalized with his name too!
Still Axe-ing Yourself What to Get?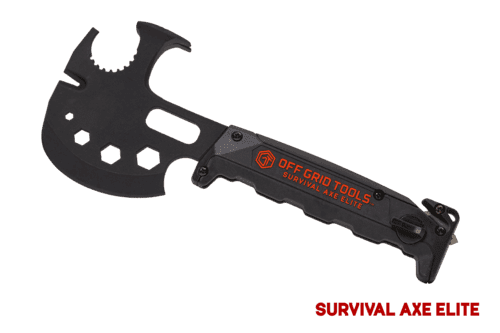 One thing every man can never have enough of are tools! That is why any tools you get will be fantastic gifts for the impossible man. One of those gifts that you must get him then needs to be this survival axe! Complete as an axe, hammer, socket heads, and even a saw, he'll never need to worry about taking a manly adventure into the wilderness. In fact, this gift does everything but help him shave, but if he goes on a long enough manly adventure, he might just figure out how to use the axe for that too!
Manly Monogrammed Gift for Men
A classy gift that is always appreciated is something that has his monogram on it. These can be large or small gifts, but no matter what, if it has those three initials, it will make a great gift for him. However, when you're shopping for gifts for hard to buy for men, look no further than this epic set of monogrammed gifts which are a surefire way to impress any guy! He'll love celebrating the holiday, his birthday, or the big event with his cigar glass for sure! If it is at home, he can even use his fantastic marble ashtray too!
451+ CLASSY GIFTS FOR THE HARD TO BUY FOR MAN>
Indestructible Gifts for the Impossible Man
Get a multi-purpose gift for the man who seems to be impossible to shop for. Sure, this gift set comes with a corkscrew and tumblers, but this is a perfect gift for the man who loves variety. These stainless steel tumblers are fantastic for cocktails and other drinks too! Plus, they travel great because they are simply so damn strong. He can take these to backyard BBQs or even adventures!
A Crystal Clear Choice
A great thing to give the impossible to shop for man is something he can experience again and again while still having each experience feel new, which is exactly what this gorgeous crystal decanter set will do! Now, he can find all the subtle flavors from his favorite whiskeys, scotches, or bourbons and look dapper as all while doing so!
Put a Lid on Gifts for Hard to Buy for Men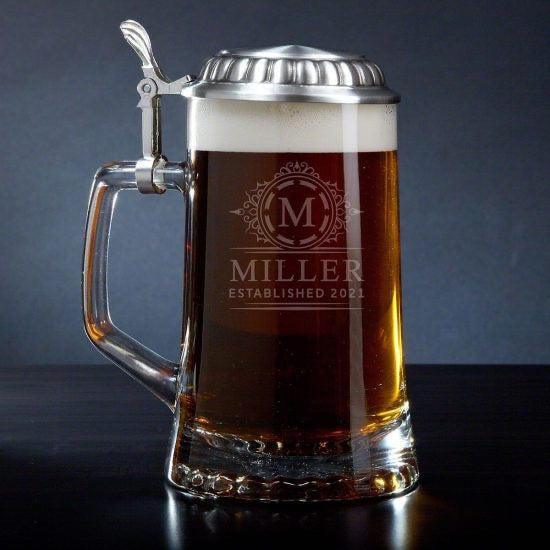 A cool gift that every guy in the world loves having is their own personalized stein. There is just a certain feeling they get why they hold the handle and open the lid with their thumb. It's like they get transported back to the old-world and they are a noble lord or king. So treat them like royalty with this fantastic gift and get them a sixer of their favorite beer so they can enjoy their new gift right away!
Master Gift Giving
Okay, so this is a great gift for anyone. Regardless of how hard they are to shop for or not, who doesn't want to master their favorite hobby or interest? Get them a class in whatever their passion is to turn them into the next Neil DeGrasse Tyson, Gordon Ramsey, or even Samuel Jackson!
The Coolest Gifts for the Impossible Man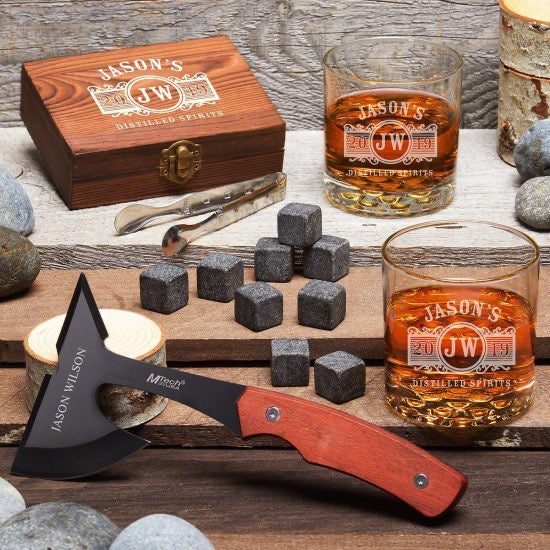 Make this difficult guy feel as masculine as possible with the coolest whiskey stone set on the market. This is the perfect gift that allows him to feel like a real lumberjack each time he sips on his ice-cold whiskey or even when he's got his axe in hand. This is a perfect gift that he can use every night, but occasions such as BBQs, bonfires, and camping trips will really highlight just how cool this set is!
Heavily Arm Him with Hops
Sometimes, the only way to satisfy guys is to go big or go home. Well, with this ammo can gift set, you're going as big as you can with the largest beer mug he's ever seen. He'll love pulling this gift out of his ammo can (which you may or may not have also stuffed full of his favorite beers, too) and fill up his massive mug to give cheers to such an awesome personalized gift!
A Gift He Won't Find Dicey
Gifts for hard to buy for men should be as solid as they are, just like this fantastic personalized cutting board! This is a great gift that you know he is going to use, "why?" you may ask. Well, everyone eats! That means he has to prepare his food too! So what guy wouldn't love prepping the sides for his steak or spend some time chopping up food with a gift that has his name written all over it!
Impossibly Sharp Knife Set
Pair this set of fantastic Shun knives with the cutting board above to ensure that your guy has everything he could ever need to make every home culinary dream he desires come true. These Damascus steel knives are some of the nicest in the game and he has just gotten three of them from you, this is a gift he won't ever forget!
Custom Decanter Set
Make sure that the guy you are shopping for dad, grandpa, boyfriend, husband, or anyone else, will love their gift by getting them something that looks amazing! Whether they're a socialite with weekly drinks with friends or they have the occasional celebratory drink, no man will be able to resist this gorgeously engraved gift set. Simply put it on their counter, home bar, or end-table with a card, and fill it with their favorite booze, and this will become their favorite gift ever!
Patriotic Box of Gifts for Hard to Buy for Men
Give a patriotic set of gifts for hard to buy for men. You may not know exactly what will make him happy, but you are pretty darn sure that this patriotic gift box filled with amazing beer goodies will do the trick! You know he'll even love the keepsake which will be the perfect place for him to store collectibles, mementos, or even beer caps!
Smooth Cigar Sign
Get a gift that lets him know he is as smooth as cigar smoke with his very own lounge sign! Now, it doesn't matter if he enjoys his stogie in the garage or he has a full-blown lounge in the basement, there is no better way for him to puff on a cigar than when he's relaxing and hanging out right next to his own personalized sign!
Best Beard Box
Cars, tools, his home, all of these are things men are known for being proud of taking care of. Add his beard to that list with a gift set that will keep his beard looking cleaner and fiercer than ever thanks to the oils, waxes, and comb!
Dapper Decanter Set for Him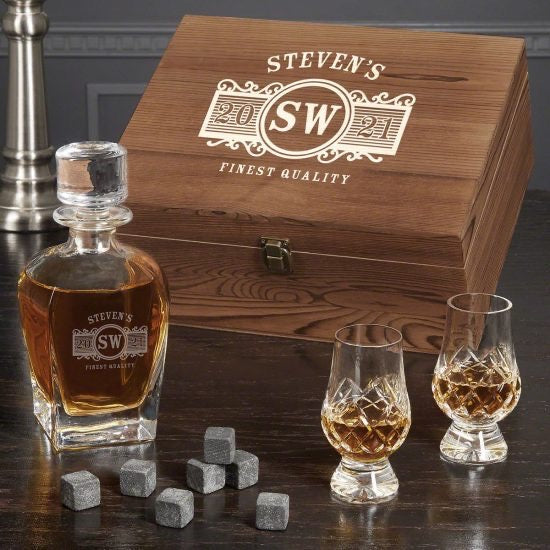 A man will never feel cooler than when he's enjoying a gift that makes him feel like he just walked out of the screen after watching an episode of Mad Men. Seal the deal of giving a great set of gifts for the impossible man when you give him a decanter box set that comes with crystal Glencairn glasses!