You never know what to get your dad for his birthday, your husband for your anniversary, or your grandpa for Christmas. Until now, that is! With these popular gifts for men, you'll finally be able to give the impossible-to-buy-for man in your life a gift so awesome and unique that it'll be the best one he's ever received! Looking for a good gift for a man who loves golf? Are you in search of a present for the man who has everything? Struggling to find cool and practical gifts for guys? You'll find a popular gift for men below that is ideal for any and every guy in your life!
The Most Popular Gift for Men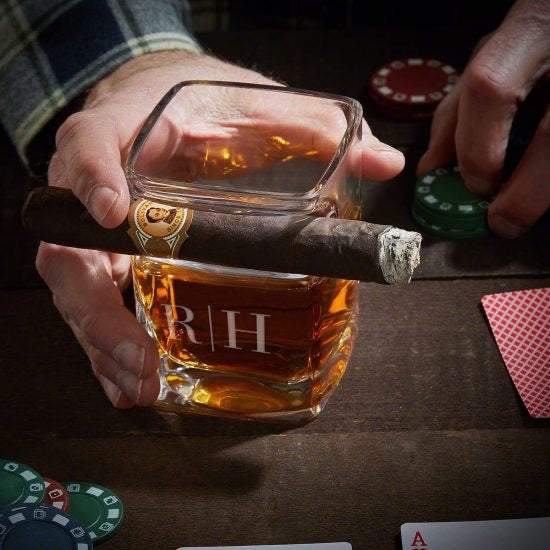 How awesome is this 2-in-1 cigar-holding whiskey glass? There really is nothing cooler than using a glass to sip on whiskey and puff a cigar at the same time, which means any man you know would appreciate such an incredible gift! Just make sure you pick up a couple of stogies and a bottle of his favorite whiskey before you give him this extraordinary gifts for men!
Every Man Needs a Poker Set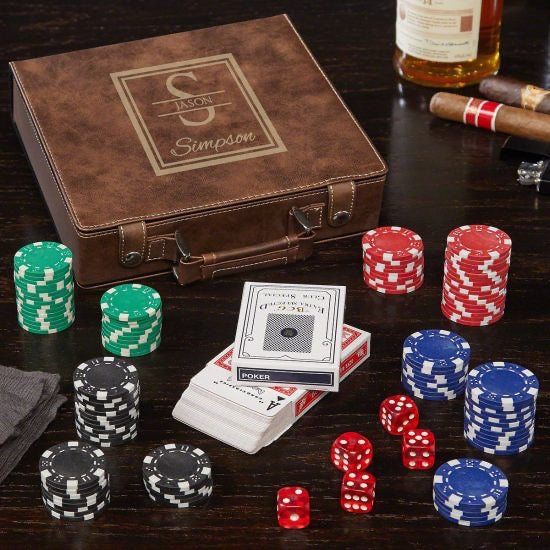 Has the man you're shopping for always wanted to start hosting a weekly poker game with his friends but he's just never gotten around to it? Inspire him to get the game started by giving him a custom poker chip set! He will be so amazed by this impressive and classy set that he'll start inviting his buddies over for a game of Blackjack as soon as you give it to him.
Make Him Feel Like the Coolest Man in the World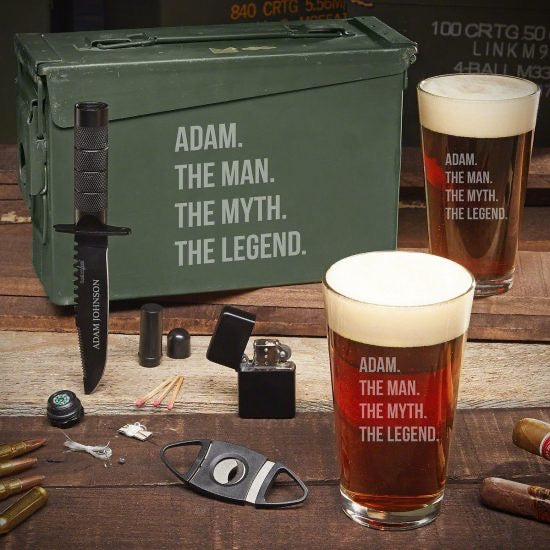 Are you looking for a truly awesome gift for the special guy in your life? He will be speechless when you get him this legendary ammo can set! From the personalization on almost each piece to the badass tactical knife, every aspect of this gift set is way too cool. Every time he has a beer using his custom pint glasses or uses his new knife while on an outdoor adventure, he will feel like the most awesome guy in the world.
Bar Signs Are Popular Gifts for Men
Every man needs a home bar, and every home bar needs a bar sign. Whether he's got a cool home bar already or has always wanted to build one, he will love to get this custom bar sign! The classic English pub-style of this handsome sign will make any home bar feel like a real bar, and the fact that you had it custom made just for him makes it even more of an awesome gift.
Essential Whiskey Set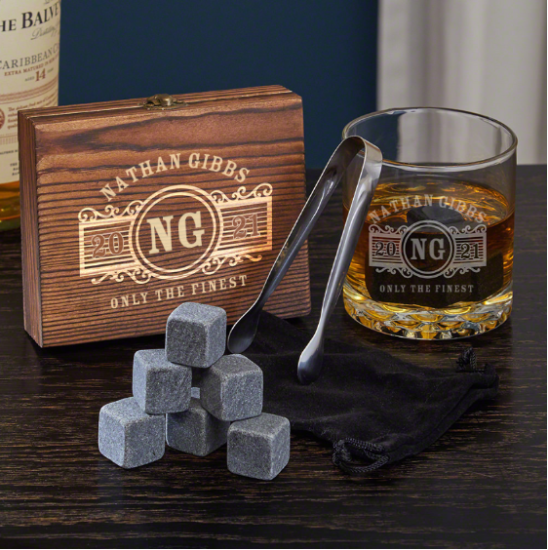 You've probably seen this exact whiskey gift set or at least some variation of it before because it is a very popular gift for men, but you haven't seen one personalized like this! You can give this set to any man you know who enjoys whiskey because it helps him enjoy it even more with a proper double old-fashioned glass and a set of whiskey stones. Thanks to your gift, he can treat himself to a cocktail or a simple scotch on the rocks and enjoy the fullest flavor possible.
The Newest Console
The Xbox Series X is the fastest and most powerful Xbox money can buy. Any man you know who enjoys gaming on his Xbox One will want the Series X so that he can experience the incredible graphics quality, amazing loading speed, 3D spatial sound, and impressive storage that the new Xbox has to offer. He can play all of his favorite Xbox One games on the Series X, too, so that he can experience them in a whole new way! Seriously, this console is one of the best gifts for men who love to game you can possibly buy.
The Biggest Beer Mug
This gigantic beer mug is one of the coolest and most popular gifts for men. Why? Because it can hold an entire liter of beer! Every beer-drinking man you know would be ecstatic to receive such a cool gift because he can enjoy a generous serving of beer without needing to get up for a refill. Finally, he can get through a whole movie or a couple of episodes of a TV show without having to leave the comfort of his favorite chair and enjoy his favorite beer to his heart's content.
The Multi Tool Every Man Needs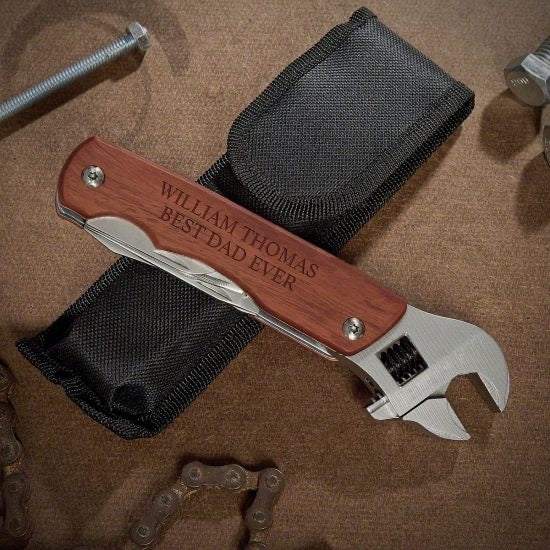 Most multi tools like the Leatherman pliers and Swiss Army knives are cool and all, but this personalized wrench multi tool is by far the best! With everything from screwdriver bits to multiple types of wrenches, this multi tool is sure to come in handy whether he's working on a DIY project at home or gets a flat tire on the way to work. You should definitely get one of these for all of the men in your life because this multi tool is one of the most popular gifts for men!
Unique Ammo Can Set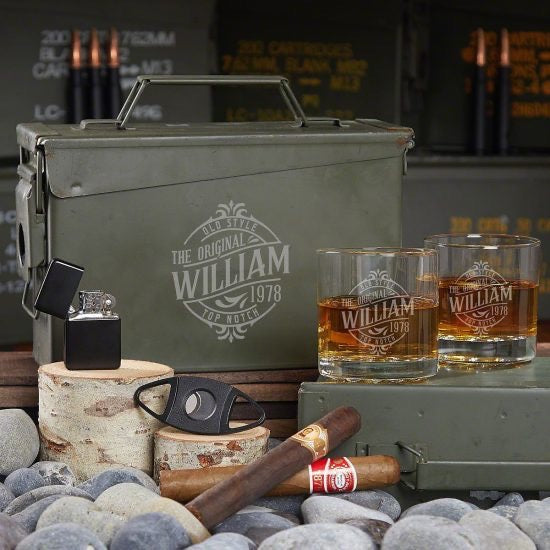 You are sure to make his day when you surprise him with this incredible ammo can set! He won't know which part is his favorite: the personalized ammo can once used by the military, the custom rocks glasses, or the cigar accessories. The unique design on this set makes it ideal for any occasion from a birthday to retirement, so it's no wonder why this set is such a popular gift for men.
For the Beer Lovers You Know
It doesn't matter if the men in your life drink only craft beer, one specific brand, or even if they're partial to imported brews because they will love this beer cap map! By far one of the all-time most popular gifts for men, any beer lover you know will enjoy showing off his collection of bottle caps with this awesome wooden sign. Just don't forget to give him a six-pack of beer along with it so that he can start filling it up right away!
A Mini Fridge is Always a Great Gift
Who wouldn't want a mini-fridge? Your dad will love one for his man cave, your husband for his game room, and even your brother would enjoy getting one for his bedroom. A mini-fridge is a classic appliance that every guy wants, and you'll be their new favorite person if you get them one as a gift. This little retro fridge is compact enough to fit anywhere from under a desk in the home office to right next to the couch in the living room!
Impressive Crystal Decanter Set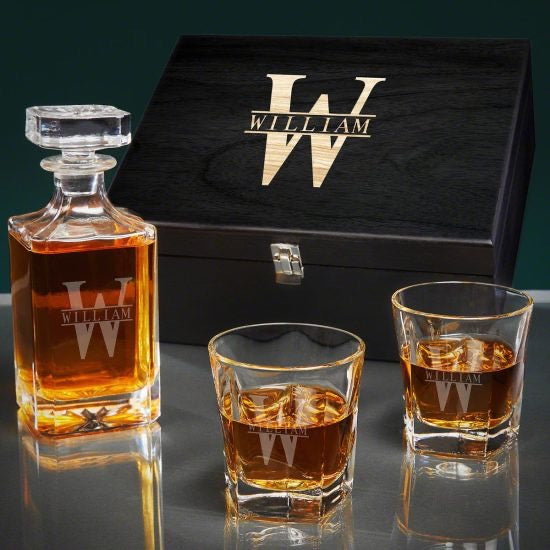 Decanter sets are versatile gifts that are great for using, displaying, and sharing with loved ones. Whether he's got a nice new office in need of decorations or he's always wanted a decanter set for his home bar, this stunning crystal set is the perfect gift. The simple and elegant engraving of his name on the entire four-piece set makes this impressive gift even more amazing!
A New Cutting Board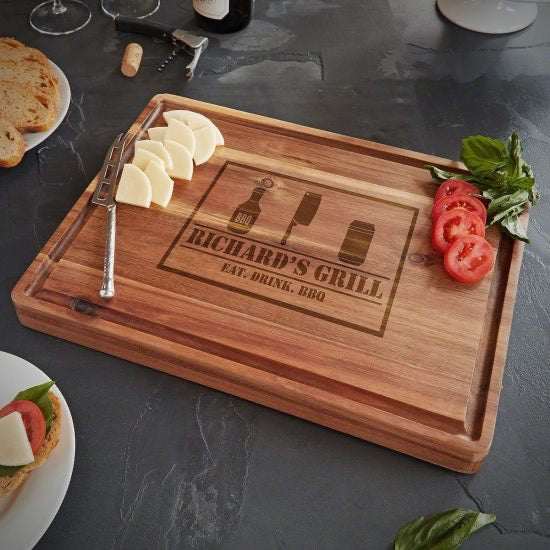 Looking for a gift for a guy who loves to cook and grill? He will love this handsome acacia butcher block! Perfect for prepping a rack of ribs, seasoning steaks, and chopping up ingredients for kabobs, this hefty butcher block is the ideal place to do it all. Even when he's not using it, this butcher block cutting board is a great addition to his kitchen with the gorgeous acacia wood and unique personalization.
The Coolest Way to Drink Beer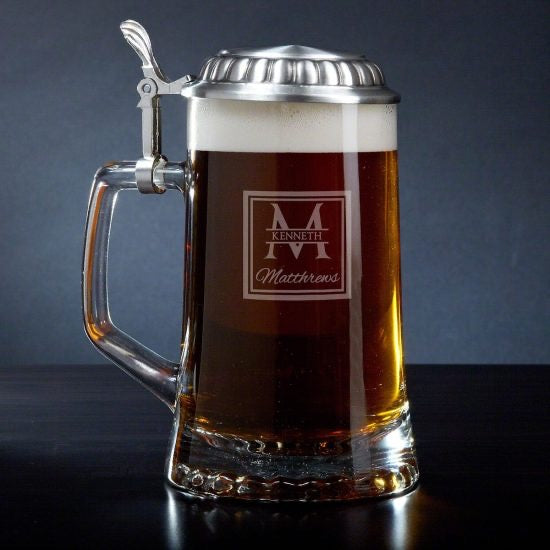 You can make any guy you know who enjoys beer feel like a manly Viking with every cold one he has by giving him a custom beer stein! He will get a kick out of the authentic pewter lid that is designed to resemble the antique beer steins they use in Germany because it doesn't just look cool, it helps keep his brew fresh too! He'll love how manly and cool this unique stein makes him feel, and it even looks great on display when he's not using it.
A Popular Gift for Men They Actually Need
Watches are popular gifts for men, sure, but what do they do with all of the watches they get over the years? Leave them strewn all over their nightstand, in window sills to recharge their solar batteries, and sometimes even get left in the car. Don't get the men in your life yet another watch, they need a watch case instead! This six-slot watch case will keep all of their watches organized, clean, and can even be solar charged from inside the case thanks to the glass lid. Thanks to your thoughtful gift, your dad won't ever have to worry about losing his favorite Casio or your boyfriend misplacing that nice Timex you got him to wear on date night!
The Most Practical Bracelet for Men
Not every guy is into wearing jewelry, but most men do enjoy having tools available to them at all times. This unique tool bracelet has 29 unique tools within its links so that the men in your life are prepared to tinker or fix anything at all times! With wrenches, screwdrivers, hex keys, and even a bottle opener, this awesome bracelet is the most practical gift you can give every man in your life.
Unique Golf Gifts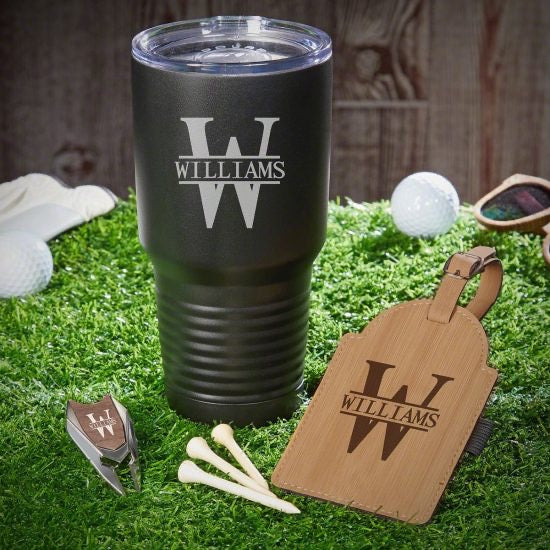 Make sure all of the golf-playing men in your life have everything they need for all 19 holes with this custom golf gift set! They will love having the insulated tumbler on hand to make sure their coffee stays piping hot all morning and the divot tool to repair their favorite course from those hard swings. This set is such a popular gift for men who love to play golf and is sure to be enjoyed every time they go to the golf course!