Life is full of transitions, and graduating from college is a big one. You know he's worked hard during his time in college, and you're so proud of him for graduating. You want to get him a fantastic gift to congratulate him. The best college graduation gifts will help him during the post-graduation stage of his life, making his time during his first real job easier, both at the office and then relaxing at home. After all, he's entering the real world now, a set of unique graduation gifts for men celebrating his graduation are just what he needs. These college graduation gifts for him are sure to make him very happy and show him how proud you are!
Refined College Graduation Gifts for Him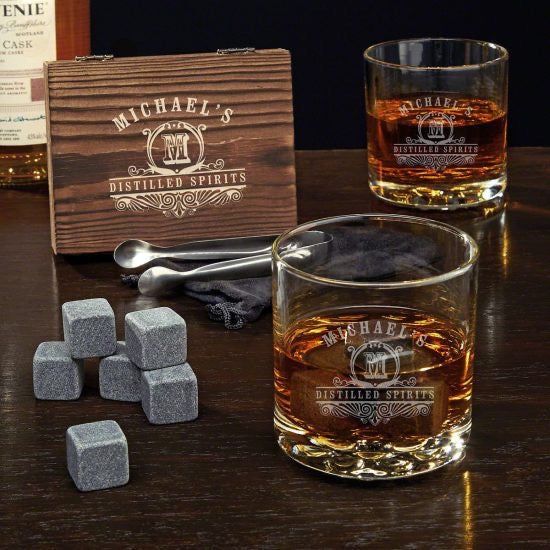 Some say adulthood begins when one graduates from college because men start their careers and become fully entrenched in an adult life. After coming home from a long day at work, he will like nothing more than to sit and enjoy a nice cold glass of whiskey. With this whiskey stone gift set, he'll have these awesome whiskey stones and glasses to fully enjoy his drinking experience. This gift will make his entrance to true adulthood a little bit easier.
The Best College Graduation Gift Set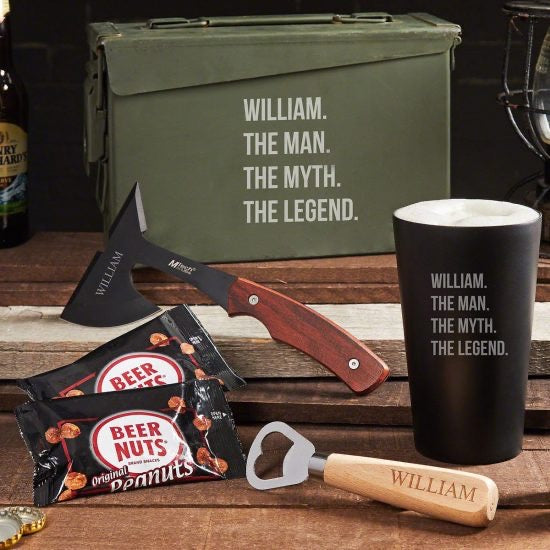 After working so hard for four years, he deserves the coolest gift possible. This ammo can set is a super awesome gift that he'll love. Whether he uses this gift when he goes on adventures with friends or simply when he's relaxing at home, he'll love using it, and he'll greatly appreciate this extraordinary college graduation gift.
He Deserves to Celebrate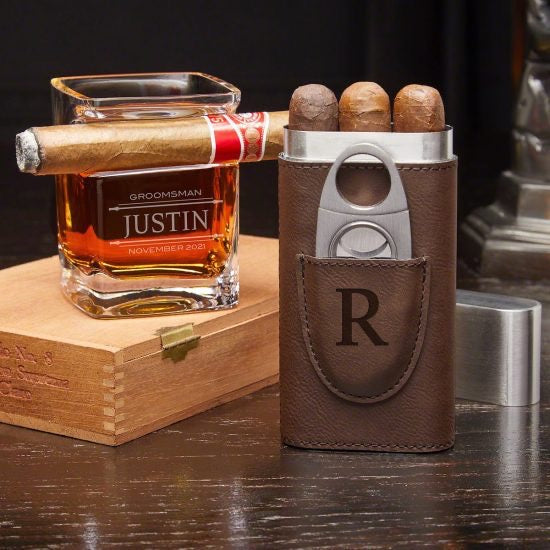 Few things are better used to celebration than whiskey and cigars, and graduating from college calls for major celebrating! He'll love receiving this whiskey glass and cigar case set as a set of cool gift for guys who just graduated college. He'll greatly enjoy how easy it is to bring the gifts along with him to a buddies' house in order to celebrate there as well!
There's No Place Like Home
Graduating from college is bittersweet in a lot of ways, one of which being the possibility of moving away for a job. Make sure he always remembers his home state with one of these cool beer cap maps! He'll have so much fun trying different beers and then putting the caps in these holes. With this awesome gift hanging on his wall, he'll always remember his home state, no matter where life takes him.
Best College Graduation Gift Set for Worldly Men

Since he's a college graduate now, and ready to take on the real world, it's only right that he has the tools to enjoy cognac and cigars. This cognac gift set is the perfect gift for a young, sophisticated man such as him. When he's in the mood to celebrate, the cigar accessories will come in extremely handy.
611+ AWESOME WHISKEY GIFTS MEN LOVE>
Keep His Money Safe
One of a man's most important accessories is his wallet. This handsome leather wallet is a fantastic college graduation gift for him because it's extremely high quality, so it'll stay in good condition for a long time. He'll feel like a million bucks with this genuine leather wallet in his pocket.
Relax with Beer
This beer gift set is the ideal college graduation gift for him because it's something he can use often when he's living on his own and starting his first full-time job. Include a bottle of his favorite beer, and you've given him the perfect gift that he'll take great joy in using.
Coffee is a Must
Going into work early every morning is definitely tough, and coffee can quickly become an absolute necessity. Buy your college graduate his own awesome coffee tumbler and mug to get him started developing that caffeine habit. But really, his coffee will stay hot for hours inside this good-looking tumbler, so he won't have to worry about it getting cold. When he wants to use an old-fashioned mug, this will be his go-to. This gift will definitely help him adjust to getting up so early!
The Fun Isn't Over!
Just because college is over doesn't mean all the fun times have ended! As a graduation gift, give him this awesome board game called Beeropoly. He and his friends will have so much fun playing this unique game, and they'll reminisce on their fun college days while they're playing it. He will never forget the person who bought him such an awesome gift!
Adulthood: He'll Drink to That
This handy flask fits right in his pocket or briefcase, so he's able to pull it out at a moment's notice. When necessary, he can share a drink with a coworker or friend with the handy shot glasses. He'll be extremely grateful for this gift, and it will definitely help his transition into true adulthood be easier.
His Very Own Helpful Robot
As he takes on his first job while living on his own, he'll often have his hands full with all kinds of things and need some assistance. This Google Home can provide him with tons of help, from adding something to his calendar to controlling his TV and thermostat to returning a phone call. He'll be stunned by the usefulness of this small device and the fact that he survived college without it. He'll be so glad you got it for him!
A Real Mug is the Best College Graduation Gift
After enjoying his beer out of red solo cups for years as so many college students do, it's time for him to get serious with his beerware. This awesome beer mug is a great place to start! It's the perfect gift for a more mature beer drinker, and he'll love the way it makes him feel like a true adult.
College Graduation Gift for Him to Hang on His Wall
Whether he's moving to a new place or redecorating his old one with more "grown up" decor, this wooden sign is what he needs to hang on his wall. The sign will make him feel absolutely legendary every time he looks at it hanging in his bedroom or living room, it will bring him immense confidence to be all that he can be.
309+ AWESOME PERSONALIZED SIGNS FOR THE HOME>
Best College Graduation Gift for a New Pro
One of a man's favorite accessories is watches. As he gets older and cultivates a collection of nice watches, he needs a secure place to hold them. This leather display case is the perfect college graduation gift for him because it's the best place to start his collection. He will love displaying his watches perfectly in the display window and choosing a watch to put on each morning.
Good Job! Have a Drink!
Nothing says "congratulations" like a gift that will blow the recipient out of the water. This ammo can gift set is a fantastic college graduation gift for him because it's totally and completely amazing! The ammo can itself is really cool, and the new grad can use it to store bottle caps or anything else he desires. After a tough day at work, he can pour himself a glass of beer and drink it from this awesome pint glass. For when he's on-the-go and needs a drink, though, that's where this attractive flask comes in. Regardless of where he is, he'll have a way to enjoy a drink thanks to you!
Please Don't Stop the Music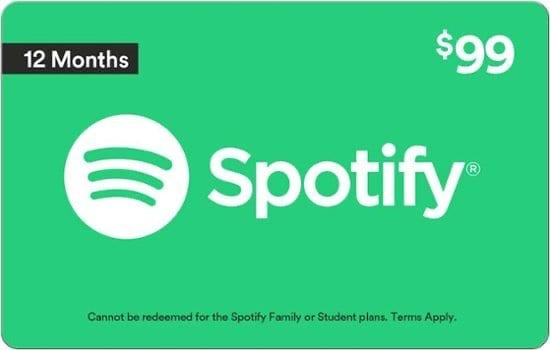 Music is such an important part of life. As the college graduate you know enters into a new phase of his life, it's vital that they have a great way to relax and think about life. Buy him Spotify for one year so they'll have access to millions of songs on their smartphone or computer. With all the expenses being an adult brings, he'll be grateful that you are providing him a way to enjoy his favorite music.
Graduate Grilling
This unique, customized set of barbecue tools is a terrific graduation gift he'll get a kick out of! He'll love using the tools to grill up some delicious food to celebrate his graduation or when he's in the mood to eat some high-quality meat! He won't know how to stop showing this cool gift off to everyone.
Best College Graduation To Keep Memories
He was legendary in college for his taste in beer. He loves trying new beers and likes keeping the caps as mementos. The perfect place to put them is in this attractive shadow box. He'll love hanging this on the wall in his apartment or home and placing all different kinds of beer caps inside. It's the ideal manly decor for a college grad!
Whiskey Decanter College Graduation Gift for Him
For the new college graduate, purchase this awesome bull decanter set. This is definitely the coolest glassware set he'll own, and he'll love displaying the bull in his home as it keeps his whiskey fresh inside. After the first day at his new job, he'll love nothing more than coming home and enjoying some chilled whiskey using his glasses and whiskey stones while he stares at his astounding bull decanter.