At 25, he has been making his way in the world on his own for a few years now. He's been working, may have gotten a new car since his first one in high-school, lives on his own, who knows, he may even be married with a kid. 25 is a time where there are so many possibilities and stages of life that it can be hard to figure out just what you need when you're looking for gifts for 25 yr old man. However, we're here to help you find the ideal gift for any kind of 25 year old guy; from the one who needs something personal for his birthday to the one who needs an awesome wedding gift and for every kind of occasion in between, we've got you covered! So, don't stress about trying to find the best gift sets for men ever when he has only been on this Earth for a quarter of a century. Instead, sit back, relax, and scroll this fantastic curation of gifts that he is sure to love!
Personalized Gifts for 25 yr Old Man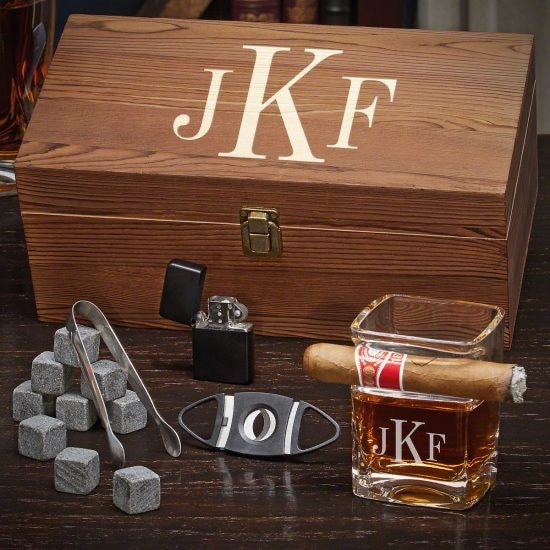 At 25, a gift could truly be for any occasion in a man's life. He might have an anniversary coming up, a birthday, or even Christmas. When you're at a crossroads and you need a great gift for any occasion, look no further than this monogrammed gift set! Now, he has everything he could ever want to celebrate life's biggest occasions to nights where he simply wants to unwind using his new favorite gift set!
Arm Him for Life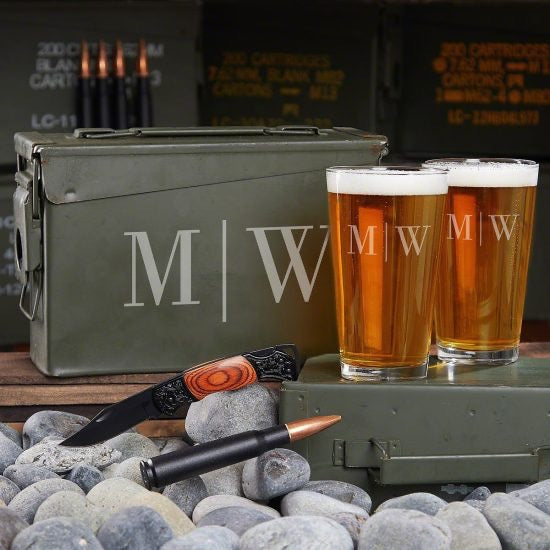 A great thing about getting an entire ammo can that has been filled to the brim with gifts, is you are guaranteed to get him a whole slew of the best gift ideas for 25 year old man! Not only will he love seeing his initials engraved on the ammo can, but he'll also have a huge grin on his face when he opens the latch to find he has been supplied with some of the coolest beer-drinking tools ever! Plus, there is even a knife included, what guy wouldn't love that finishing touch on such a kickass gift basket for men?
For the Culinarily Astute
Long gone are the days of college where noodles in a cup and candies ruled his diet. Now, he makes most of his meals from scratch which means a badass custom cutting board is the ideal gift at any time of the year! The sizable gift is the perfect way for him to do his weekly meal prep or to even serve fancy hors d'oeuvres when he has guests over!
Help Him Build-A-Bar
Some gifts for 25 yr old man need to help him along his way in the world or make life easier but some should just be fun! Give him a nudge toward finally starting that home bar he has been dreaming about for years with his own personalized wooden sign! This is the perfect piece of decoration to place above his bar when it is finished; however, in the meantime, it'll look great making a kitchen nook his official bar station!
A Gift Set for His Smug Mug
He has been in the world for a quarter of a century, which puts him in prime position to feel like the manliest man around. One of the best gifts to show that you see his manliness is his very own engraved beer mug set! At this point, he has figured out a few brews he loves, so throw in a six-pack of his favorite and watch his eyes light up like when he was a kid seeing presents under the tree on Christmas morning!
495+ MENS BIRTHDAY GIFT BOXES>
He'll Like the Sound of This Gift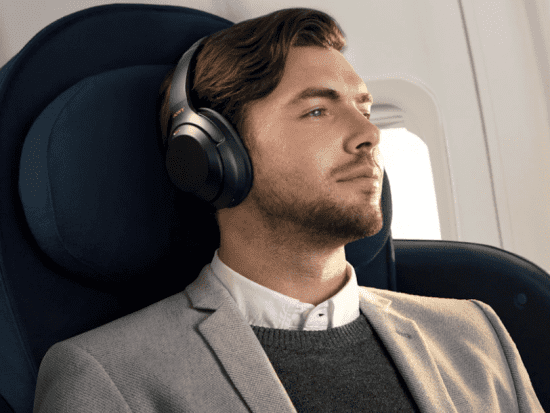 Daily life can be loud, distracting, or both! Make life a breeze with an awesome set of over-ear headphones. Now, whether he is at work trying to focus, at the gym listening to his favorite tunes while getting a sweet pump, or at home just jamming out, he can do so wire-free with crystal clear sound!
Custom Whiskey Gift Ideas for 25 Year Old Man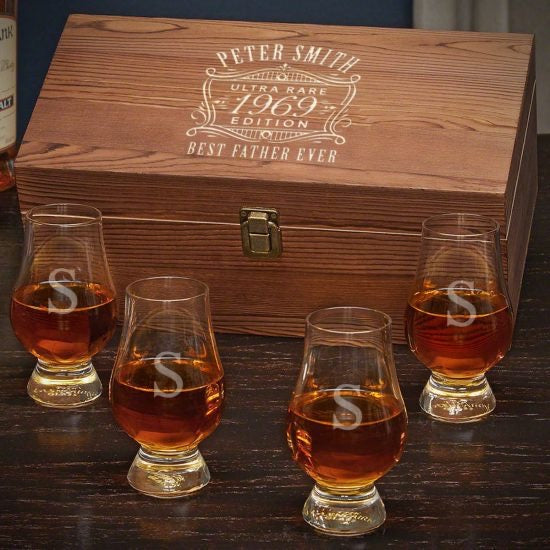 Some of the classiest gifts for 25 yr old man on the market today are his own Glencairn glasses; however, you don't just want to show up with a basic set of glasses, no. For this classy gift, you'll want them all to be engraved! After all, what makes a cooler gift than one that has been personalized? This is a fantastic gift set for him to use celebrating his wedding or even finding out he is going to be a first-time dad! Thanks to this sweet gift, he gets to share a toast with the people who mean the most to him!
Some Small Gifts Speak Volumes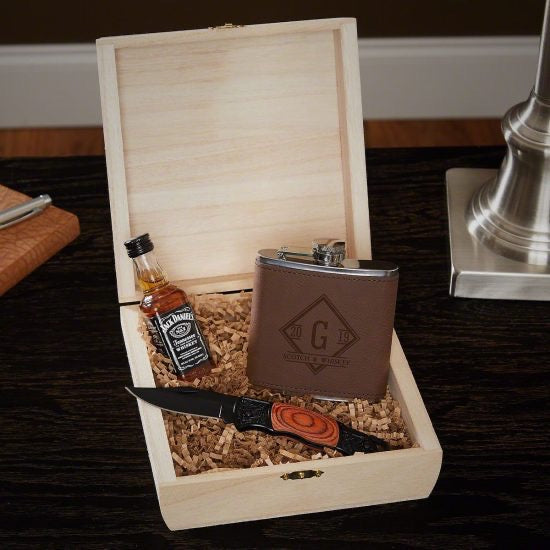 Not every set of gift ideas for 25 year old man needs to be an extravagant or lavish gift. Instead, a personal gift you know he'll savor each and every part of is perfect! This personalized cigar box filled with a flask and knife is a great gift for smaller, but equally important occasions in his life! You can even add some stogies or a few mini bottles of liquor in the box to make this a one-stop gift for him!
25 is About Wine Time
The days of college parties and drinking cheap booze are a few years behind him now. However, he still wants to feel like a manly dude when he sits back to unwind from a week of work or when he is sharing a drink with his spouse. So, upgrade his wine glass set with a pair of glasses he simply can't get over! These stainless-steel glasses make every guy feel as cool as Johnny cash when he drinks anything from a fancy Chardonnay to a Jack and Coke.
A Whole Box of Gift Ideas for 25 Year Old Man
So, your 25 year old man is in need of an awesome gift, and for this occasion, it needs to be something big, something he'll remember forever, and something he wants to show off. How about this badass cigar and whiskey gift set? This is the best way to celebrate any of life's grandest of occasions! This way, he can have himself a drink with a stogie, and shake hands and give fist bumps to everyone congratulating him!
This Year's Gift is in the Bag
In today's day and age, everyone is always on the go. However, he still has that gym bag he got in college. It may have sentimental value, but it really should have been replaced a year or two ago. Instead of a small upgrade with a slightly nicer bag, get him a giant leap for a 25 year old kind with his own leather duffel bag! Now, when he needs to travel to see an old friend, for a conference, or even to go to the gym, he can do so with class and swagger!
Tempt Him with a Tailgating Gift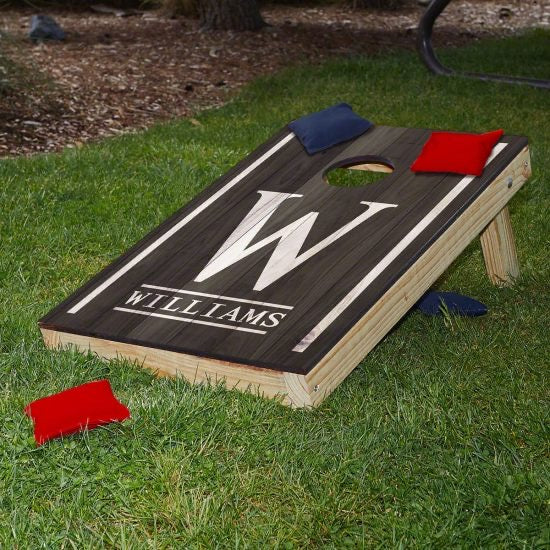 A great thing about being 25 is that now he finally has space to enjoy so many more activities! He is no longer cramped in a small studio apartment. So, help the guy out who loves to be outside with friends and family with a custom set of bags you know he'll want to break out for any excuse. From tailgates to parties, you can be sure he'll be bringing out this awesome gift and challenging all takers to a game!
His Forever To-Go Cup
A great part of finding gifts for 25 yr old man is that he is still super active but now has the autonomy to do whatever he pleases! Now, if he decides to go hiking, camping, or even just traveling for a bit, he is sure to love having this monogrammed growler with him everywhere he goes! It doesn't matter if he is deep in the woods a few miles from home or wants to bring his brew with him across the country, inside this stainless steel growler it is sure to stay cool, fresh, and ready to drink at a moment's notice!
Humor Him with a Humidor
As he has gotten into cigars, he has found he needs to smoke them quickly after purchase if he doesn't want them to spoil. Now, cigar smoking is many things but it should never be rushed. Instead of hustling through his stogies, help him take his time with his own humidor! This awesome personalized gift will look great in his cigar lounge or even in the garage. Add in the fact that his name is on it, and it'll be the best Christmas or birthday gift he's gotten in years!
Introduce Him to a New Level of Class
Speaking of cigars, why not make things as classy as possible for him with a cigar whiskey set that is guaranteed to be the envy of all his friends. Once they see the awesome set you got him, his cigar lounge is about to get even more popular! The twist glass paired with an acrylic cigar holder makes these vices an even more relaxing experience. However, thanks to the lighter and cigar case, he will be ready even when he is on the move, so if a work promotion or big news hits when he is away from home, he'll be prepared for sure!
679+ SPECTACULARLY CLASSY WHISKEY GIFTS FOR MEN>
Keepin' Fit a Bit
Whether he is a fitness addict or wants to start tracking his exercise, Fitbits make phenomenal gift ideas for 25 year old man! Now, he can track his steps, heart rate, and more with a sleek-looking watch! He can even keep this gift on all day with both casual and formal wear, what could be a better gift than something that literally never leaves him?
It's About Time He Got a Stein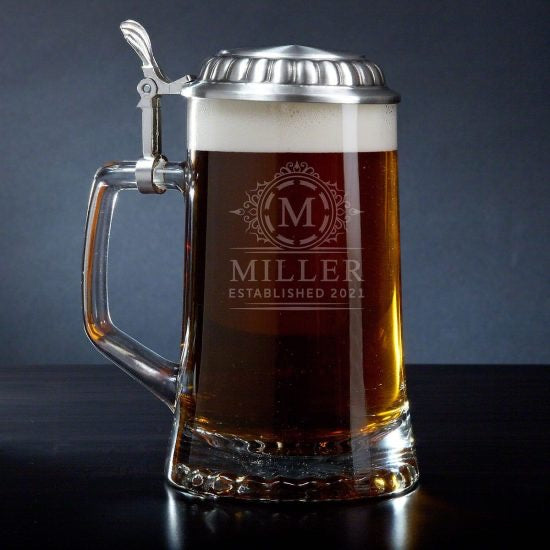 If you're in a pickle when searching for unique gifts for 25 yr old man, an amazing gift that works for every occasion (especially if they're a beer-lover) is a personalized stein! These gifts are wonderful for any man. Why you may ask? Because who doesn't want to clink glasses and have their favorite brew out of a stein with their name on it? Now, when it is time to celebrate or even just to sit back and relax, you can be sure he'll be holding his favorite stein! Plus, these even look amazing when they aren't full of beer and are put on display. Steins are the perfect way to make his man cave or mantle look that much more custom!
The Coolest Set of Gifts for 25 yr Old Man
Pardon the pun, actually, don't. This whiskey stone gift set deserves all the cool puns surrounding it because when you're shopping for a gift for the most important 25 year old guy in your life, this one ices the rest of the competition. He'll love seeing his name engraved on this small, but incredibly classy gift set which guarantees him a perfectly chill drinking experience each time!
Keep that Quarter-Century Man Organized
25 is truly the turning point for a lot of men, if they don't start getting organized by then, they'll likely always have their things strewn about. However, for his promotion or a housewarming present, get him something that will help him stay organized or be ready for his big meeting with his own personalized valet set! Now, at 25, you're making sure he'll always be set up for success!
Legendary Gifts for an Epic Man
Show how proud you are as a spouse, parent, sibling, or friend with a gift that memorializes what a legend this 25 year old guy is to you! You'll probably have to physically pick up his jaw off the floor when he opens his engraved ammo can to find that it has been jam-packed full of whiskey gifts! This is a great gift that helps him have a drink at home, but the ammo can also gives him the coolest ammo can at the range or even a toolbox for around the house!
Smooth Shaving From Here On
The days where he could get away with shaving every few days or pulling off an unkempt beard are long past. Now, he needs to look sleek, clean, and manly. Make that as easy as possible, no matter how he keeps his facial hair, with a grooming kit he'll use every day for for years to come! This set of gift ideas for 25 year old man will have him look great for that big meeting with his boss, for date night, or even just to look dapper every day!
A Legendary Beer Gift
There is simply no better gift for an aspiring beer aficionado than this custom box set! He's been branching out and enjoying more and more different beers but still hasn't' quite hit the tipping point into a professional beer drinker yet, but with this set, he can! Now, he gets to feel like a legend each time he reaches for his pint glass set when he tries a new beer, plus they all have his name on it! This is the perfect gift for any guy's birthday, anniversary, or even for getting that promotion he's been after!
A Sign Stogies are Coming
He's just at the start of building his cigar lounge. That could mean he has a few chairs in a room or has simply started looking online for the perfect home decor. Give him a piece of decoration for his home and for where he smokes stogies with this awesome custom sign! This will be an incredibly touching gift for his anniversary or birthday that you can be sure will be hung on the wall before you can even cut cigars to celebrate!
297+ SPECTACULAR GIFTS FOR 25 YR OLD MAN >
David Harrington is a seasoned researcher with a degree in English literature. He uses his extensive training and research skills to evaluate thousands of gifts a year. He then narrows that list down to a select few, choosing unique gifts that will surprise and delight his readers and their gift recipients.