Scotch is a classic drink; it's a legendary type of whiskey that is highly esteemed, and scotch drinkers take their favorite drink very seriously. Lovers of such a renowned, distinguished drink deserve only the greatest scotch gifts. A good scotch gift enhances their scotch-drinking experience with the right glassware and accessories. But what types of accessories will fully enhance the experience? What are the best glasses for scotch? These gifts for scotch lovers will make any fan of scotch absolutely giddy.
Scotch + Cigar Accessories = Perfection
Scotch is his favorite liquor, and he loves enjoying a chilled glass with a cigar in the evenings. This gift for scotch lovers is a great present because it contains accessories for scotch and cigars. The unique glasses enrich the taste of scotch so he knows he's getting the full effect. With the cigar accessories, he can enjoy his favorite stogies with his scotch with ease.
Don't Let the Scotch Get Warm
If there's one thing that's disappointing, it's warm scotch. He likes his really cold, but doesn't like using ice because it dilutes the rich flavors of his favorite scotch. Make sure he never has to endure the horror of warm scotch again by getting him this awesome gift set. After these super unique whiskey stones are put in the freezer for an hour or two, they'll keep his scotch cold for a long time. Also included is a classy scotch glass that he will love drinking from. For when he wants to take his scotch on-the-go, this cigar flask is a great way to do that. He will be extremely grateful for this good scotch gift.
Globe Decanter Set Gift for Scotch Lovers
Incredibly unique decanter sets are your jam, and you want a set of glassware for scotch to add to your collection. This scotch decanter globe set is an amazing novelty set you need. The globe-like decanter is gorgeous, with an antique ship replica inside that looks breathtaking when your scotch is inside. The two included glasses also have an imprint of a globe around the outsides, making these the coolest glasses you've ever seen. Everyone who sees these pieces in your home will be extremely jealous.
Personalized Sign Gift for Scotch Lovers
He absolutely loves scotch, and he enjoys pouring glasses for himself, his family, and friends at his home bar. Buy him this awesome sign that he can hang on the wall by his bar. It's a sleek black color, making the personalization stand out from across the room. He will love seeing this whiskey sign hanging on the wall in his bar every day. 
Scotch and Stogie Combo
Scotch and cigars is a classic combination that your man loves to indulge in, and you want to buy him a related gift for to help him enjoy his favorite indulgence. This gift set is a good scotch gift because it makes enjoying cigars with scotch extremely easy. When all he wants to do is relax, having these cigar glasses will be so convenient, and he'll be very grateful for them.
119+ AWESOME CIGAR ACCESSORIES>
Read All About It
You love scotch as well as other kinds of whiskey, and you want to learn all you can about all different whiskeys, their origins, and where they are most popular. Not only is this phenomenal book full of information, but it has up-to-date photographs of different kinds of whiskey, so you have a good visual as well. There is also a lot of insight on different aspects of whiskey production including secrets from distilleries. You will not regret buying this amazing book.
Glassware Gifts for Scotch Lovers
Since scotch is a classy beverage and is best consumed out of sophisticated glassware. This decanter set is radiant, the perfect gift for any lover of scotch who appreciates fine glassware. Their scotch will stay fresh inside the beautiful decanter—a much better choice than keeping it inside a bottle. When it's time for a drink, they can remove the stopper and pour their fresh, delicious scotch into a glass and enjoy.
Double Whammy
Great scotch gifts can be equally about both aesthetics and practicality. This scotch set is the pinnacle of both of those characteristics. This decanter is very attractive and will keep scotch free from aeration. To make sure the scotch stays cold, these wedge glasses are included. They have silicone molds that create a wedge of ice in the glasses. The recipient of this gift will absolutely love its functionality and beauty.
For the Greatest Game Nights
Game nights are some of the most fun memories in his life, and you want to buy him a gift set that is both game-related and scotch-related, two of his favorite things. This game night set will make him extremely happy. It contains two decks of cards and five dice in a faux leather case, all he needs for hours and hours of awesome games. The rocks glasses are excellent for enjoying scotch, and he will love drinking from them. He can easily transport his cigars with the cigar case when he's bringing the game set to a buddy's house for a game night there.
Good Scotch Gift Only for the Dedicated
Your friend is determined to try every kind of scotch he can. You want to buy them the ultimate scotch set so they can attempt to do just that. Different glasses have different effects on the taste of scotch, which they will quickly discover when sampling scotches from these glasses. They'll have so much fun experimenting with scotch. Also included in the set are whiskey stones, which will ensure that all their scotch will stay chilled.
Single Malt Scotches
The best gifts for scotch lovers who enjoy a wide range of different scotches are gifts that let them indulge in several different kinds. For that person in your life, this subscription to the three month club of single malt scotches is what they need. They will receive one unique bottle of single malt scotch per month that they can enjoy. These scotches are products of Scotland, the original homeland of scotch, so you can rest assured that the recipient is getting legitimately delicious, high-quality scotch.
Coolest Can Ever
Sometimes, the outside is just as cool as what is inside. With this gift set, the ammo can that it comes in is super cool. Inside are essentials for enjoying scotch and cigars, two awesome things that are even better when paired together. The recipient of this brilliant set will be obsessed with this super good scotch gift.
77+ AMMO CAN GIFT SETS YOU NEED IN YOUR LIFE>
Unique Glassware Set
Glencairn glasses are a unique kind of whiskey glass. The shape provides the ability to swirl your whiskey to open up the aromas. For scotch, those smoky aromas move toward the narrowed rim, making you enjoy the taste even more. This gift set contains four Glencairn glasses, so you and three friends can enjoy scotch together. You can pour it out for your guests from this beautiful decanter that will keep your scotch fresh and delicious.
Manly Gifts for Scotch Lovers
Only for the manliest men, this gift set is a really good scotch gift. They'll look awesome drinking their scotch out of these handsome glasses as the whiskey stones keep it cold. This hatchet is the manliest accessory ever, useful for so many manly activities outside, like camping, fishing, or hiking. Any man will love receiving this awesome, useful gift set.
Good Scotch Gift for Cigar Fans
You're very serious about your scotch and cigars, and you love having the right tools to enjoy them. These Glencairn glasses will deliver the strong aromas from the bowl to the rim so that smoky flavor you love will be even stronger. The three cigar essentials will make it incredibly convenient for you to enjoy a stogie any time you want.
Amazing Scotch Smell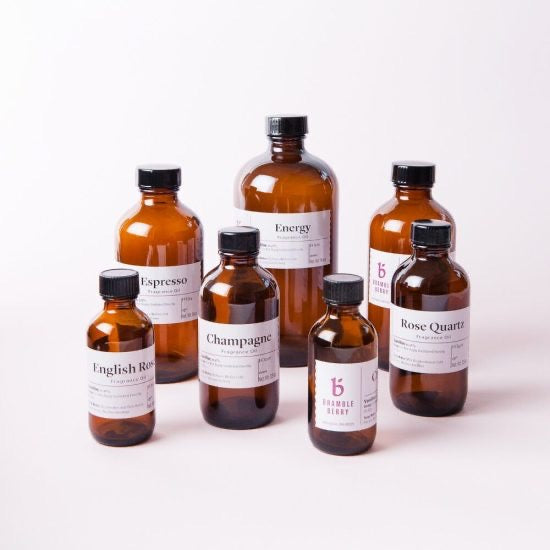 Oils are popular nowadays, and for good reason. They can soothe, induce sleepiness, and even help aches and pains, among many other things. Some simply smell really good, and they'll put anyone in a better mood. This scotch whiskey fragrance oil is fantastic for putting in a diffuser and letting the smell drift throughout the house. This oil can also be used to soaps, lotions, and candles.
Beautiful and Classy
The classiest people deserve classy gift sets. This sophisticated scotch gift is a gorgeous glassware set that will enhance your scotch drinking experience to the max. The decanter is amazing, and your scotch will look great inside. Everyone who lays eyes on this decanter will wish they had one of their own. The four included rocks glasses are elegant as well, and you will love enjoying your scotch out of them. This gift for scotch lovers beautiful, and you'll never want to drink anything out of any other glassware.
631+ AMAZING WHISKEY GIFTS FOR MEN>