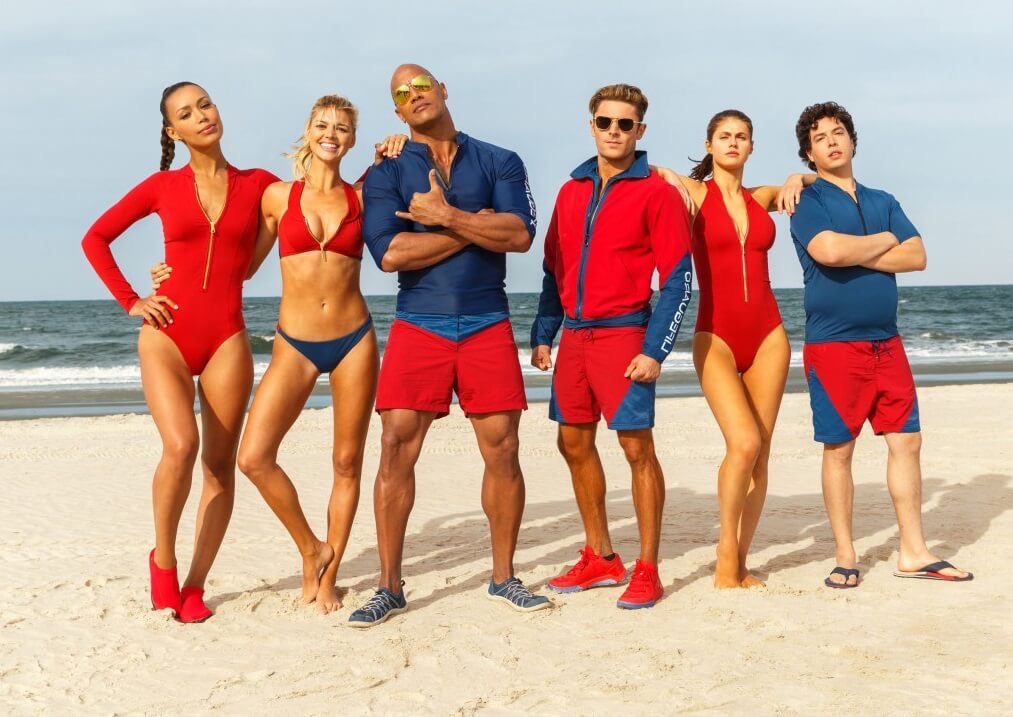 The Baywatch Drinking Game: CRAY-WATCH!
I'm always looking for a fun new drinking game. Maybe it's because I'm from Oklahoma, the homeland of origin for the Tornado Drinking Game, where you watch the local weather forecasters and take a shot when they are getting overheated or loosening their ties. With the new Baywatch movie coming out soon, along with 242 episodes of the original TV series, this beach-set guilty pleasure made the perfect source for our latest party drinking game, Cray-Watch! (The exclamation point at the end is essential to the name.) Feel free to print out the game card below, or simply memorize the rules while you are on the subway or treadmill. As if being the drunkest isn't enough of a prize, you can also get a Baywatch DVD or poster to give to the winner.
The Baywatch Drinking Game may be used while watching the 2017 movie or any episode of the series. If you are watching the original David Hasselhoff-Pamela Anderson classic, we highly recommend that you get at least three episodes lined up per night of gameplay. If you are having a full on watch party, you should have everyone dress up like their favorite member of the Baywatch cast. If you've got a pool or an actual beach nearby, take this fun, original drinking game waterside. Just remember no glass containers by the pool, and always drink responsibly.
TAKE A SIP
Girl Gets Rescued
Guy Takes Off Sunglasses
Group Shower in Swimsuits
Someone Falls in the Ocean
Any Appearance of Hawaiian Shirts
5 SECOND CHUG
Boat Crashes on Land
Car Drives Into Ocean
Musical Montage with Running
Kookie Character Wears Zany Hat
Guy in Necktie Says Something Serious
TAKE A SHOT
Dance Party Gets Started
Mouth-to-Mouth Resuscitation
Girl in Fancy Dress On Beach
Lifeguard Runs in Slow Motion
Everyone is Wearing Sunglasses