Everyone experiences stress once in a while, but what is the best way to help someone de-stress? A Gift of course! There is nothing like a surprise present from a friend or family member to really help take the edge off. However, finding the perfect gift for a stressed out person can be hard, but we've got your back! Stress relief gifts should calm their nerves, help them relax, as well as encourage them to spend some time for themselves while doing something they love. When they're using these gifts, all the stresses of their job, relationships, and any other personal issues will melt away. We've sifted through every stress relieving gift out there and found the best ones that will have your friend, family member, or anyone in your life chilled out in no time!
A Set of Chill Stress Relief Gifts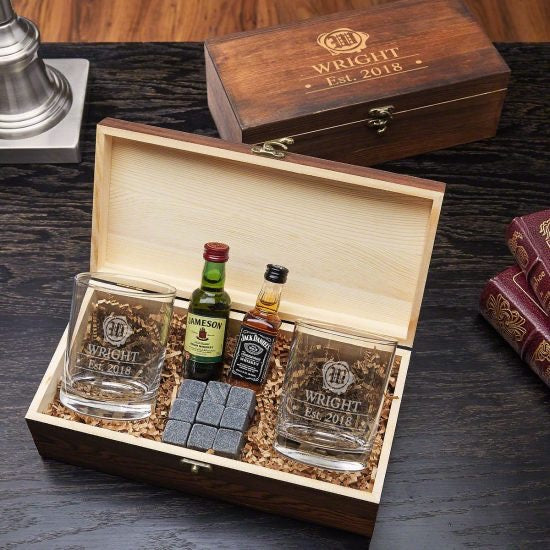 This gift will make them feel so relaxed in the midst of a stressful situation. When they've been stressed at work or with kids, you know a personalized whiskey gift set will make them feel at ease. Holding the cold glass will soothe them, and they'll love having an excuse to relax for a few quiet moments with this gift. As their drink chills, they'll chill out! They'll feel so at peace sipping on their favorite cold beverage.
Take a Gamble on this Gift
They've been down on their luck and stressed out about it. Help them turn that luck around with this custom poker set, a stress relieving gift that's also a blast! Nothing will be better for them than letting their worries slip away as they have competitive fun with their friends and family. Winning a few hands will certainly help, too!
Gift Box for their Troubles
When they are stressed and wanting a glass of wine, they don't want to have to search all over the house trying to find the proper tools. That's why this wine gift box set is the perfect stress relief gift! All the tools they could ever need come with the set, and you can even include a bottle of their favorite wine inside it!
Stress Relieving Gifts That'll Put them to Sleep
It's a vicious cycle: stress makes it hard for you to sleep, and not getting enough sleep increases stress levels. Help your stressed friend escape this never-ending cycle with a cool weighted blanket! They'll sleep harder than ever before with this heavy blanket covering them up, and they'll be overjoyed that they can now fall asleep with ease, no matter how stressed they are!
Take to the Woods
When stress is at an all-time high, with this gift, they'll want to go into the great outdoors so they can clear their head. This ammo can set is one of the best stress relief gifts out there! It's the perfect set to encourage them to head to the woods and will make their outdoor experience better than ever. Nothing will help him relax or burn off some steam like cutting wood, whittling a new piece of art, or even breaking into his flask which stashes his favorite liquor and cigars.
123+ AWESOME AMMO CAN GIFT SETS>
Hole in One Stress Relief Gifts
Playing a game like golf clams their nerves and helps to clear their head. However, not everyone can be on the green each time stress strikes. Help them de-stress with some golf any time with this ingenious putting set! Whether they're at home, the office, or anywhere else, they can take this out and concentrate on putting when they feel themselves getting overwhelmed with stress.
From Stressed to Pampered
"Treat yo' self!" is what you should tell them when you hand them this gift! This spa gift basket is the perfect stress relieving gift because when someone has been really stressed out, they deserve to take a couple hours to themselves to totally relax. This gift will make them feel like they're at a luxury spa without having to leave their home or spend a dime! They'll love taking a long bath using the various body washes and lotions in this set, and they'll feel more relaxed than ever when they're finished.
They Deserve a Cocktail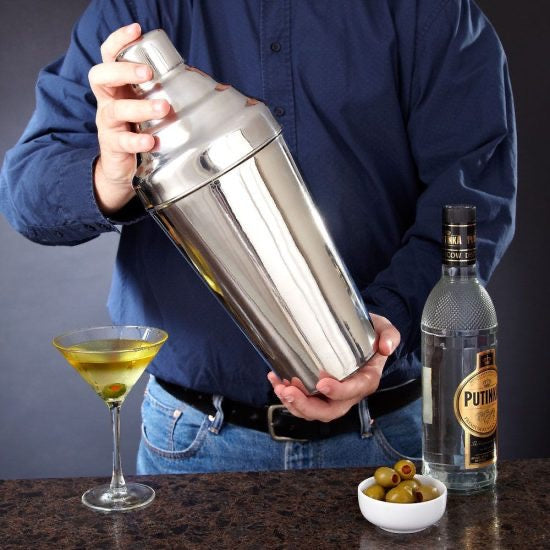 Work or school has really been stressing them out, so they could really use a unique gift to take their mind off things. This hilariously huge cocktail shaker is a great way for them to make their own cocktail just how they like it! Learning how to make certain drinks is also a welcome distraction from whatever is causing them stress.
A Kitchen Stress Relieving Gift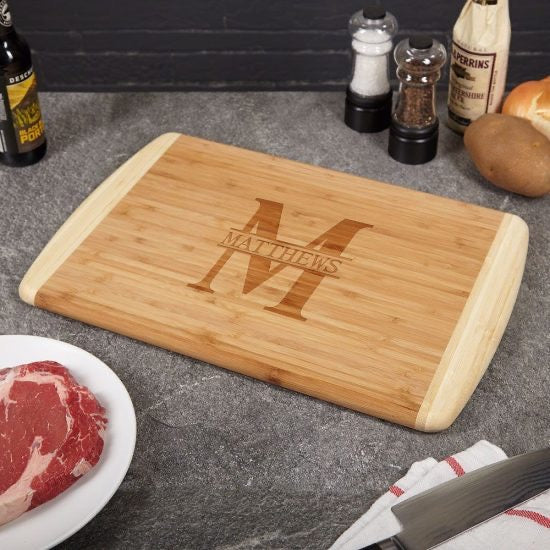 When someone is stressed, it helps if they're distracted with an activity. That's why this custom cutting board is one of the most helpful stress relief gifts! Working in the kitchen while making a delicious meal for themselves and their family is sure to take their mind off their worries! Besides, who wouldn't be stoked to try new recipes or styles of cooking when they've just gotten the most handsome cutting board they've ever seen?
Their New Favorite Glass
When a friend or family member is experiencing a stressful situation, sometimes all you can do is get them a gift that makes the little things in life better. This handsome beer stein is fancy and classy, and they'll feel better just knowing that they have the coolest, fanciest stein to enjoy their favorite beverages. They'll really appreciate both the simplicity and uniqueness of this gift.
A Massage Whenever They Want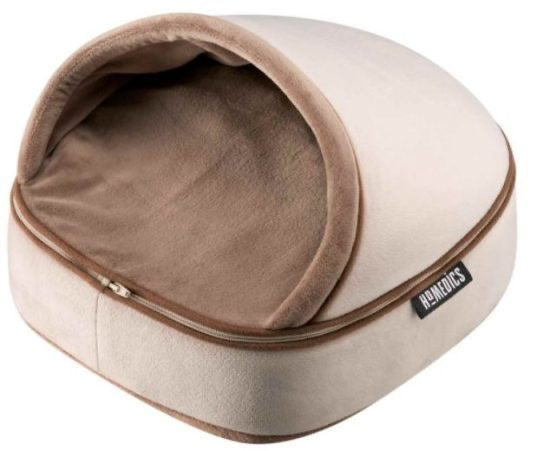 Massages are always good destressors, but they're both expensive and require you to leave the house. This unique foot massager is one of the best stress relief gifts because they can use it time and time again to get an amazing foot massage while sitting in their favorite chair! They'll feel so calm and stressless when they're getting these massages.
Less Worries, More Burgers
Take your dad's or best friend's mind off their problems with a handsome BBQ tool set! As soon as they get this gift, they'll immediately be so excited to have a few friends or family members over and grill up some delicious food for them! Eating brats, burgers, pork chops, and other delicious foods they made with loved ones will put their mind at ease for a while.
Music is Good for the Soul
Music is a surefire way to soothe the soul. Get them this handsome bluetooth record player so they can listen to their favorite calming music the old fashioned way. Whether they dance the night away while blaring some of their favorite tunes or simply kickback and enjoy the sweet sounds of their favorite band, thanks to this gift, their stresses will simply melt away!
A Personalized Game to Take Their Mind Off Things
It's well documented that having fun reduces stress, so give them a stress relieving gift that's tons of fun like this bean bag toss game! They'll love playing with you or any one of their loved ones, taking their mind off their troubles and spending valuable time with the people who mean the most to them during their tough time!
Get Your Stress Out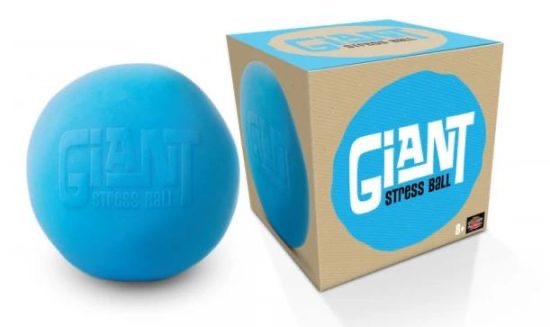 Some of the most classic stress relief gifts are stress balls! This giant stress ball toy is a really cool gift idea because when they are feeling full of stress, they can just take it out on this ball! Squeezing it over and over will help release some of the tension that's in their mind and body.
Gifts Fore the Course and the Nineteenth Hole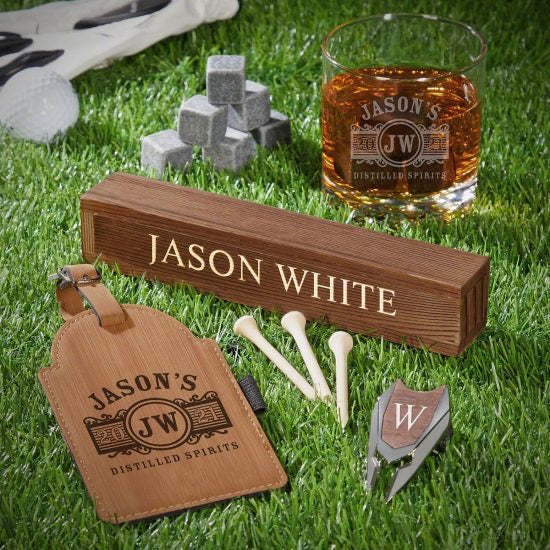 Sometimes, the best way to calm their nerves is by getting them out on the course, and this whiskey stone and golf tool gift set is sure to have them on the green right away! With their new bag tag and divot tool, they'll be approaching their drive with a whole new set of confidence! When they've had a fantastic round and broken their course record, nothing will be as relaxing and satisfying as unwinding back at their nineteenth hole with a cocktail from their new whiskey glass. Talk about a stress relieving gift!
701+ WHISKEY GIFTS FOR DE-STRESSING>
A Peaceful Environment
It's tough to be calm and stress-free when the atmosphere around you isn't. With this Himalayan salt lamp, their whole house will become a calming atmosphere for them. Rock salt reduces harmful positive ions in the air, and the soothing sounds make it even more beneficial for their environment. They'll really appreciate how this gift helps them de-stress just by being in the room with them.
Stressless Fun with Friends
The best stress reliever is sometimes just having a good time with the people who mean the most to you. With this Beeropoly board game, they can invite some friends over and play one of the most exciting games they've ever played! As they're drinking beer and having fun with friends as they play this unique board game, they'll finally feel totally at peace!
Favorite Vices for Stress Relief
What better way to relieve their stress than a gift that gives them an excuse to indulge in some of their favorite vices? This whiskey and cigar gift set is just what someone who is stressed out needs. Any time they're stressed after a long day at work, nothing will make them happier than the chance to smoke a cigar or two with their favorite scotch.
A Classic Stress Relieving Gift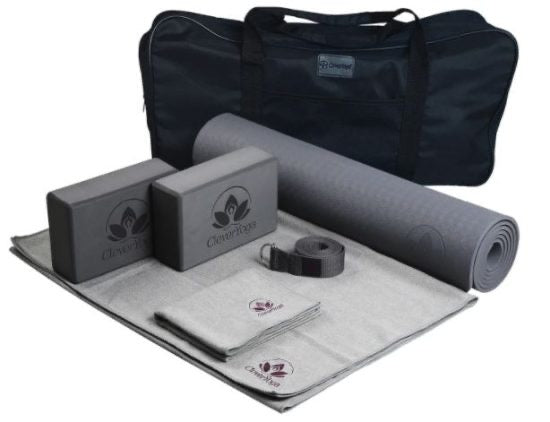 There are few activities that clear your mind and calm your spirits more than yoga. That's why this yoga essentials set for beginners is a terrific stress relieving gift! They'll love using this gift to concentrate on learning yoga and letting all their worries melt away as they do the poses, control their breathing, and let their worries slip away.
Keep the Time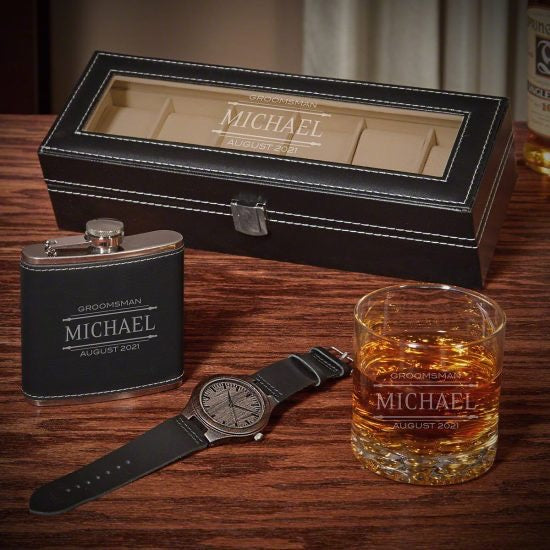 When you're super busy, it can make you feel super stressed. Help your friend or husband out by getting them this personalized watch case set! With this on their wrist every day, they can better plan out their day and organize their responsibilities. The handsome case will keep them organized and less frazzled. Always having a way to sip on their favorite spirit with the flask and glass will help them remain calm as well.