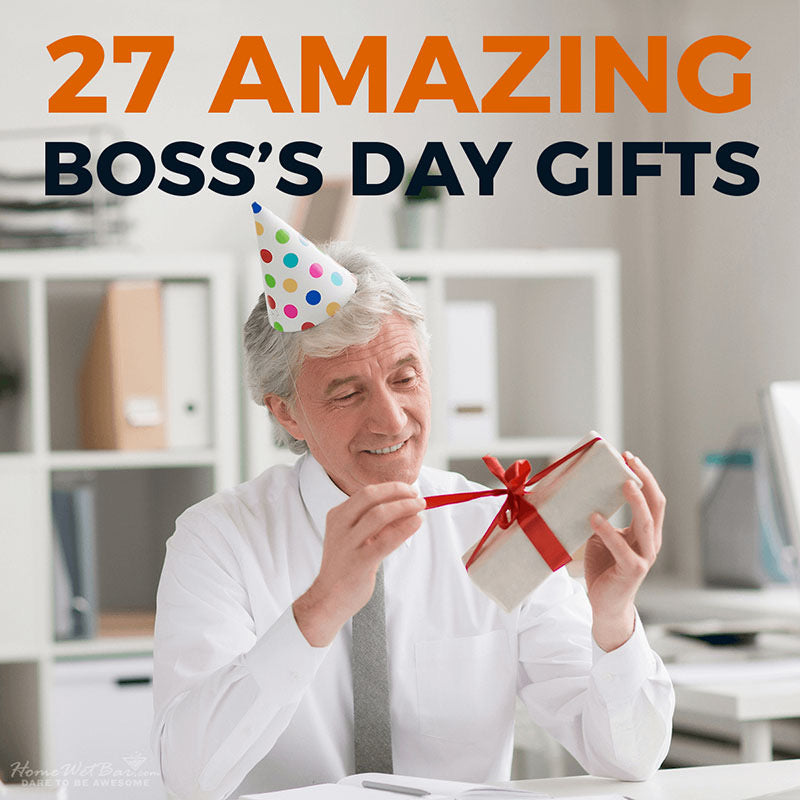 27 Amazing Boss's Day Gifts
Bosses deserve to be celebrated from time to time, and what better way to do that than with a great gift on a holiday made just for celebrating bosses? In the United States, October 16 is Boss's Day. It's the perfect opportunity to buy your boss a fantastic gift to thank them for being a great boss all year. You want your Boss's Day gifts to send the message that you both admire and appreciate your boss for being so awesome. Finding gifts to fit this criteria can be tough, but luckily for you, we've done all the work. We've considered every possible awesome gift, tracked them down, and curated them so you can have the very best Boss Day gifts!
Glassware Monogrammed To Perfection
If you want to impress your boss with a stunning gift that makes them feel very appreciated, this decanter set is the way to go! Having your boss's monogram on this glassware will set it apart from any other gift they've ever gotten. Just like your work, with this gift you'll have gone above and beyond by getting such a cool and unique gift that your boss will love seeing on display in their home bar, kitchen counter, or even mantle. Not only is this an amazing looking gift, but they'll love it even more since it is the perfect gift to enjoy after a week of work!
Makes a House a Home
Fantastic Boss Day gifts are those that make your boss's time at their house better so they can make the most of being at home before heading back to the office. This home bar sign is a fantastic gift idea that your boss will love because of how attractive it is! Whether it's hung up in their home bar, kitchen, or man cave, they'll love the way it looks, and they'll be very thankful for such a thoughtful employee.
Beauty in Simplicity
Sometimes, a simple yet classy gift is one of the best Boss's Day gifts you can buy. This whiskey stone and glass set is absolutely perfect for any boss out there. After all, being in charge of everyone can be quite stressful, so what could be better than a cool personalized gift that helps your boss unwind at the end of the day? This is the perfect way to go the extra mile, instead of just getting a bottle of his favorite liquor you're giving him a way to enjoy it too!
Best Things in Small Packages
It's the little things in life that can make a big difference sometimes. This Hemingway pencil cup is one of the smallest yet most fantastic Boss Day gifts that will brighten up their work area in a major way! The vintage, detailed look of this unique item will make your boss very pleased with it, and they'll love the way it looks sitting on their desk with all their writing utensils inside.
In the Kitchen
With this unique, engraved cutting board, they won't just be the boss at work, but they'll be the boss in the kitchen too! An engraved cutting board is one of the most useful Boss's Day gifts that your boss will really like when cooking. They'll love using this gift in the kitchen, whether they're chopping food or serving hor dourves to guests.
Coffee Please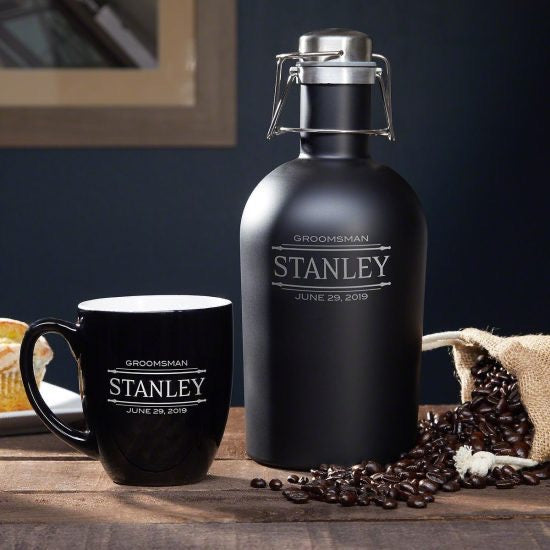 Coffee is a must while at the office. However, you know your coffee fiend of a boss would love to be able to enjoy the coffee he makes at home at the office as well. With this custom coffee carafe and mug, they can! Instead of going to the office pot, he can enjoy his brew however he likes! As a bonus, none of their employees will think the mug belongs to them because it has your boss's name on it!
Can't Go Wrong With This Set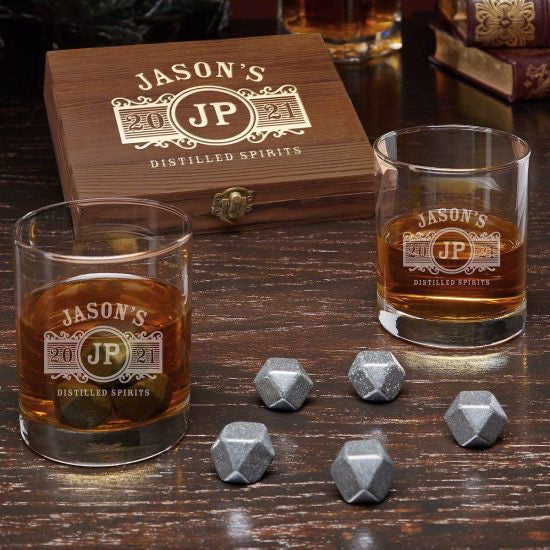 When it comes to a boss gift that helps your boss relax, this chilling stone set is the way to go. Your boss will be incredibly impressed with the quality and customization of the glasses as well as the box that keeps the chilling stones safe and sound. They will greatly enjoy using the most top-quality items to help them relax, and they'll definitely consider them the greatest Boss's Day gifts ever!
Most Delicious Boss Day Gift
Show your appreciation for your awesome boss with this food gift basket! Your boss will be so excited to eat these deluxe pears, apples, and cheeses, and they'll be so thankful for such a unique, high-quality gift set unlike any other they've ever received.
Ammo Can Boss's Day Gifts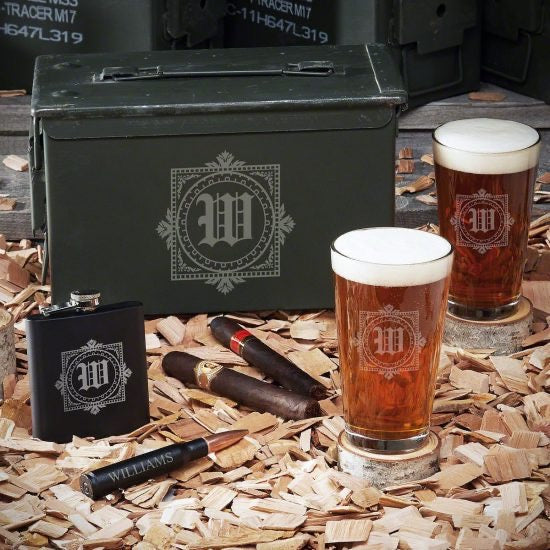 To really impress your boss and make them feel your appreciation, go with a gift that's so incredibly unique that they'll be stunned it even exists! That's the kind of impressed reaction you'll get when you give this ammo box set. Not only is the ammo can repurposed from the military, but it's personalized just for your boss. They'll feel so special taking the pint glasses or flask out of this ammo can and using them to enjoy a drink.
Box and Bottle
Your boss has a favorite liquor, and that's exactly what you want to give them, but you want to gift it in style. With this engraved liquor gift box, your boss will have two incredible gifts as opposed to just the one! Not only will they love the bottle of spirit, of course, but they'll be very impressed with the wooden box that has their name on it. They'll use it to save any bottle of liquor for a special occasion or even store anything else inside it, making this gift one of the most useful Boss's Day gifts ever.
Bottle of Wine and More!
Giving a nice bottle of wine is a classic gift you can't go wrong with, but you need to make your bottle of wine stand out from all the rest your boss has probably received in their life. With this leather wine gift box, your boss will be absolutely stunned! They'll love seeing their initial and name on this handsome box, and the wine tools will make enjoying the bottle of wine easier and better than ever. They can use the box to store a special glass of wine for a future occasion as well.
Classic Boss Day Gifts Only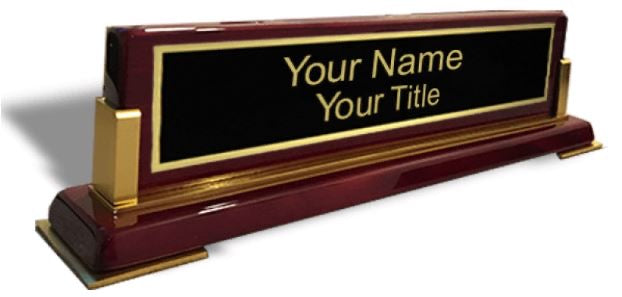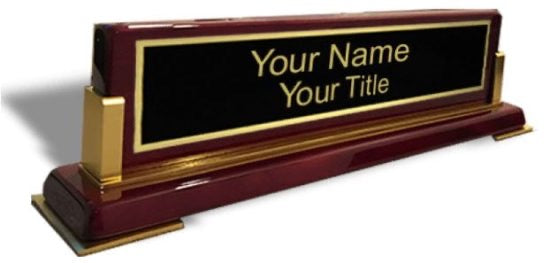 People spend so much time at their desks at work, so it feels so much better if the space is decorated just for them. Get your boss this handsome wooden base name plate to spruce up their desk and let everyone know who is boss! No one will question their authority when they see this handsome name plate prominently displayed.
Bet It All On This Gift
Your boss works hard, which means they deserve to play hard when they're off the clock. The best gifts let them enjoy their favorite games whenever they choose. This personalized poker set is an incredible gift, not only because of the top-notch poker accessories, but because it provides the perfect outlet for fun and relaxation for your boss.
Presentation Convenience
The best bosses deserve the best Boss's Day gifts, so get your boss this incredible glassware set! They'll feel incredibly loved as a boss seeing that you went to the trouble to have the box personalized, and they'll be a big fan of the novelty of these twist glasses to enjoy their favorite beverages whenever they please, whether they're celebrating their anniversary at their job or simply wanting to relax on the weekend.
Ultimate Decor for Your Boss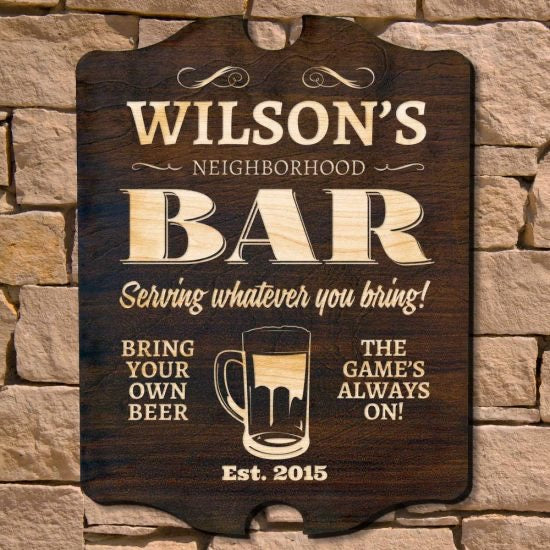 An excuse to relax and enjoy a drink? That's the greatest gift you could ever give your hard-working boss! When they see this customized bar sign hanging on the wall, they'll have no choice but to enjoy a drink or two. This unique decor piece will brighten up their bar area or kitchen like no other!
Boss's Day Gifts for Breath of Fresh Air
Nothing brightens up a space quite like plants! Make your boss's desk feel like a beautiful oasis with this cactus planter. Even when they're having a stressful day, sitting near these plants will make them feel happy inside. It's a fantastic gift to remind your boss that you're always there for them, even when they're having a bad day!
Stainless Steel Gift Set
You might believe the perfect gift for your boss doesn't exist. However, after you see this wine tumbler box set, your mind will be forever changed! Your boss will be incredibly impressed with the novelty and quality of this gift. These stainless steel tumblers are absolutely perfect for drinking wine or any other beverage, and the engraved box is so useful for storing whatever your boss wants. They'll treasure this gift forever!
Grilling It Up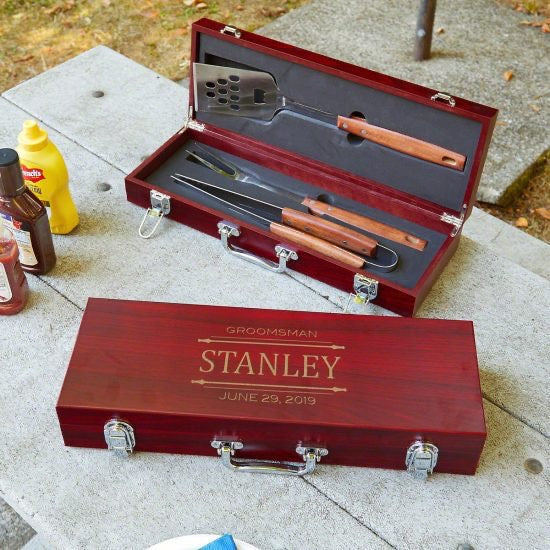 They'll feel like the boss of the grill as well as the boss in the office with this set of grilling tools! They will love the engraving on the case as well as the high quality of the tools. They'll love how this gift makes them feel like a talented griller, and they'll greatly enjoy making tons of delicious food on the grill.
The Third Law
Who doesn't love super unique decor? This miniature Newton's cradle is one of the most phenomenal Boss Day gifts ideas for any boss that they can use to spruce up their work area or display in their home. It's fun, it's unique, and it's cool to look at. What more could you ask for in a gift?
Bring a Drink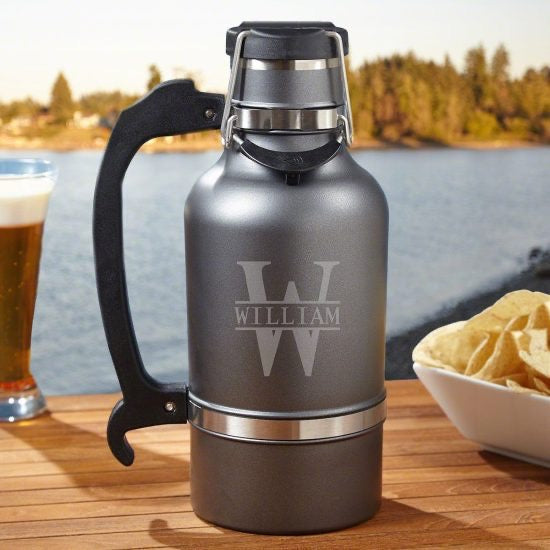 Working as hard as your boss does day-in and day-out can work up an awful thirst at the office. With this gunmetal growler, they can bring a ton of ice cold water, hot tea, delicious coffee, or any other beverage they want to work so they can always fully quench their thirst. They can even fill it with cold beer when they're headed out on a camping or road trip.
283+ INCREDIBLE GIFTS FOR BEER LOVERS>
Two Simple Things
Relaxation doesn't have to be complicated. Often, all it takes is a full glass and a lit cigar to induce total tranquility. Let your boss experience this kind of peace with this cigar gift set! This simple set has all they need to take a load off on the weekend after a long week, and they'll be so thankful for such an incredible gift.
Chilled Wine For Boss Day Gifts
Don't let your boss face the devastation of going to pour themselves another glass of wine only to find out it's no longer chilled! With this monogram wine chiller, they'll get to enjoy chilled wine for as long as they want! Not only is this wine chiller extremely attractive and has their initials engraved into it, but it will come in very handy whether they're enjoying wine by themselves or with a group.
Never Forget the Time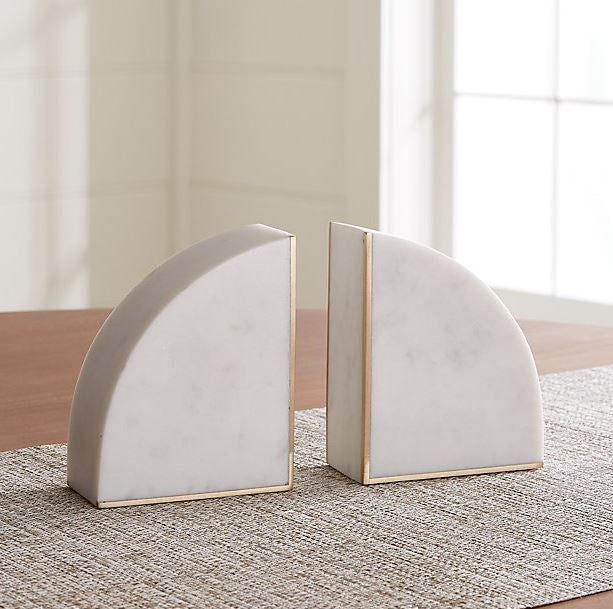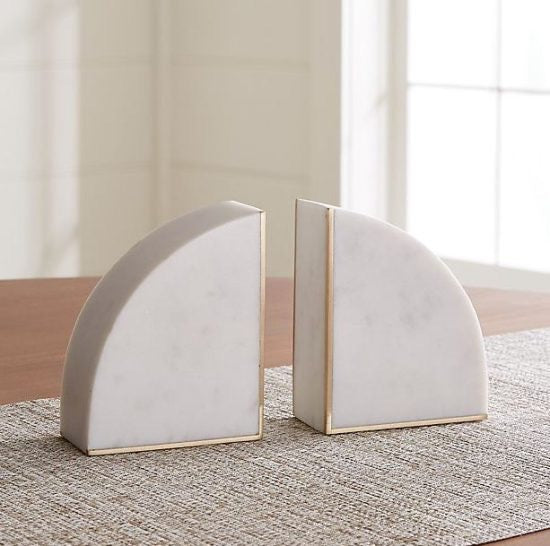 Because your boss spends a lot of time at their desk, a gift that makes it organized will make your boss very happy. These handsome marble bookends will help all the various books on their desk organized while adding a bit of nice decor to the space. They'll be very thankful for one of the most unique Boss's Day gifts out there!
No More Condensation
Chances are your boss consumes some sort of beverage while he is at work, whether that is coffee, pop, or even chilled water. Ensure that their work space stays neat and condensation-free with this set of coasters. It is the thoughtful gift he never even thought he needed! They will love seeing their name on their gift each time they set down their morning cup of Joe in the early hours of the day. You can even buy them two sets so they can have one at the office and one at home.
A Dog and His Boss's Day Gifts
You've heard your boss talk about their dog several times. In fact, you've probably seen at least a few photos. This dog decanter set is an excellent gift for your dog-loving boss. They'll love filling up this glass pup with their favorite liquor and then drinking it from the personalized glasses when they want to relax or celebrate an accomplishment at work.
Take All the Shots
Even the busiest of bosses need to take a breather or two throughout the work day. What better way to take a quick break than with this mini pop-a-shot basketball game? Your boss will have a blast with this novelty gift, using it as a great way to get their mind off work for a few minutes. As one of the most creative Boss's Day gifts, this is the perfect way to take a break from spreadsheets or reports.
Wine Aeration Perfection
There are just some gifts that you admire every single day because of how stunning they are. This wine aerator will be your boss's version of that gift after you give it to them on Boss's Day! They'll greatly appreciate the way this gift quickly aerates their favorite wine, making it taste incredibly delicious. Even when they aren't using it, it looks so beautiful that they'll have it displayed in their home.