The bridesmaids at any wedding can help the big day go flawlessly. From helping the bride prepare in the morning, to partying into the early hours of the next day, bridesmaids are angels in disguise when it comes to making sure everything runs to plan. Bridesmaid's favors are a long and honored tradition as they acknowledge the time and effort spent by those special women both on the day and during the months beforehand. Traditionally given on the morning before the wedding, it's the best way for the bride and groom to show their appreciation. Traditional gifts are centered around the wedding itself, usually as something to wear during the ceremony or a framed photograph from the wedding should you wait until after the day. If you want to ensure that your bridesmaids really love their gifts, it might be better to choose something more personal. If you don't have the time (or energy!) to hand make gifts for all of your bridesmaids, never fear! There are plenty of personalized and alternative gifts out there that your girls are bound to love – you just need to know where to look.
Monogrammed tote bag
Tote bags are fantastic: they're easy to store, can hold loads of stuff and match almost any outfit. If you have lots of bridesmaids, monogrammed tote bags are sure to go down a treat and by having them monogrammed with each bridesmaid's initials adds the ever-popular personal touch.
Silk robe
When you and the girls are getting ready on the morning of the big day, you want to look your best from the moment you get out of bed. A silk robe is the perfect gift to ensure you and your bridesmaids look beautiful from the start, and a colourful, floral design is special enough for the big day while still being plenty useful for everyday use.
Emergency case
Sometimes it's the little touches that mean the most, so a personal cosmetics case filled with everything she might need, from her favorite perfume to a box of mints, makes the ideal gift. Afterwards she'll be able to use the case for her own make-up supply – perfect!
Floral cupcakes

Everyone loves cupcakes and chances are your bridesmaids may need a little pick-me-up the day after the wedding. Provide them with a box of beautiful cupcakes decorated with edible versions of the flowers you chose or in the same colors as your color scheme – bonus friend points for having them baked in your bridesmaid's favorite flavor!
Vintage handkerchief
We all know someone who loves all things vintage, so surprise them with a truly traditional yet long forgotten bridesmaid favor; vintage handkerchiefs. Handkerchiefs were incredibly popular back in the day, so by providing her with something so one-of-a-kind and special is a great way to say thanks.
Fun necklace
Jewelry is traditional for a reason; it acts as a fantastic keepsake and shows that you've taken a lot of effort to find something special. However, rather than choosing something that's simply an addition to the bridesmaid attire, a fun, floral necklace in their favorite color is something they'll be able to wear again and again.
Personalized mug
A beautiful mug is a precious thing, and gifting a personalized mug with the bridesmaid's name in their favorite color shows you've taken the time and effort to think about them. For an extra special twist, fill the mug with their favorite treats, whether that's a box of special tea or tasty chocolate!
Monogrammed flask
We love to party with our bridesmaids, and if they're a fan of liquor then consider gifting them with a full moon personalized flask. It's lovely enough to sit on a work top while also being practical, making it the ultimate all-round gift.
Leather journal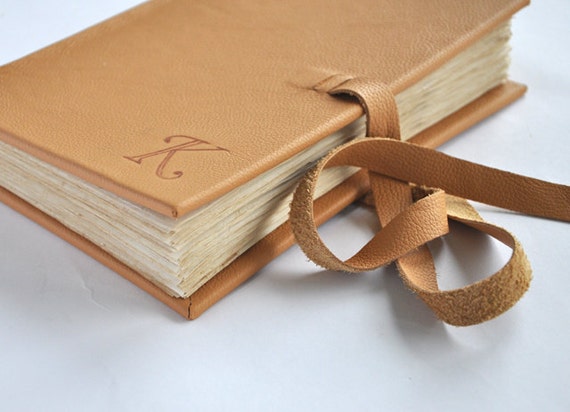 We all like to keep track of our thoughts and musings, so if you have a bridesmaid who is a budding writer, a leather journal is a truly thoughtful gift she'll really cherish. The great thing about leather isn't just how durable it is, but you can also have it embossed with their initials!
Phone case
The maid of honor isn't just a bridesmaid; chances are she's also your best friend. Acknowledge your time together as besties with a 'best friend' phone case that harks back to the 'best friend' necklaces of childhood.