Family Reunions, you either love them or hate them. Meeting your 6th cousin, 3rd removed for the first time and listening to your great uncle Buzz tell the same joke seven times within the span of an hour has never been more fun. You're sweating bullets and being encouraged by everyone to awkwardly sit in the kiddie pool with your baby niece even though you're twenty-nine and didn't bring a bathing suit. Sometimes boozy drinks are wanted, but at no other time than a family reunion are they needed. When the sun is blazing and you're on your sixth corn dog, here are some refreshing summer cocktails to get you through the multitude of reality show reviews by Aunt Pamela.
Spiked Lemonade to Flee Boring Baby Stories
Your family reunion may not be simple but that doesn't mean your lemonade shouldn't be. Give the punch bowl the ol' college try and give the fam some Blue Raspberry Spiked Lemonade. Complete with not just vodka, but this alcoholic lemonade also utilizes UV blue raspberry vodka for a unique and fun taste and look. Just don't let the kiddos get a hold of it!
Hippie Juice for Hippie Hating Grandparents
Your grandpa curses long-haired hippies, but he just may change his mind when he gets a sip of this summer cocktail. Crafted with triple sec, watermelon vodka, and Malibu rum this hippie juice recipe also includes tips on making it a low cal option so you can get your bod picnic ready. Pretty boozy, hippie juice cocktails are a little dangerous due to their delicious taste but strong alcohol content so go slow and pace yourself or you'll end up as the one who gets put in the makeshift dunk tank.
Fruity Sangria to Share with your Cool Aunt Sasha
How fun is this melon sangria?! I do believe this is the perfect concoction to get grandma Lu to talk about that time she ran your grandpa out of the house with a rolling pin. Not only does it look pretty with tons of balled melons of all varieties, but it also features lots of white WINE! This fruity sangria recipe is a great way to cool down on a hot day.
Margarita to Negotiate better Christmas Presents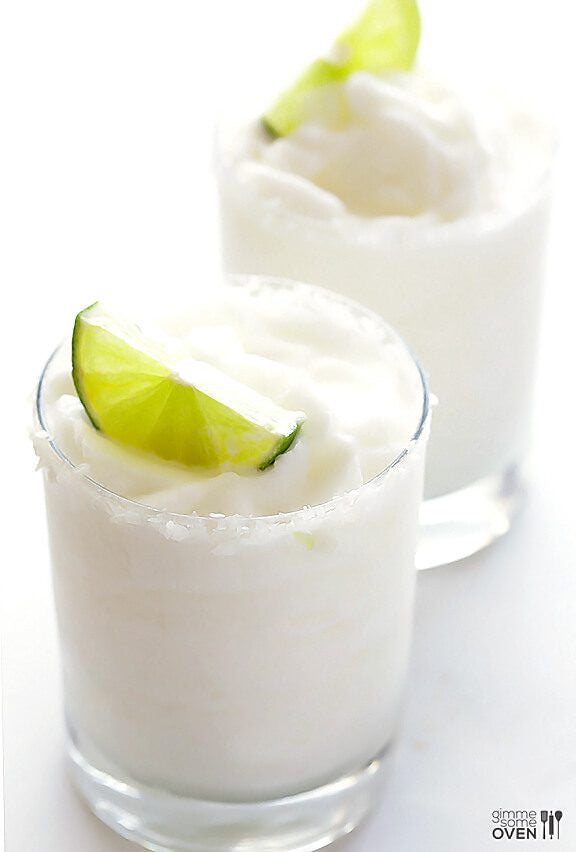 The perfect margarita is embodied in this delicious coconut variation. A no-brainer, all the adults will be gathering around you wanting to give this coconut margarita cocktail a go, whether you share completely depends on what you got last Christmas. I didn't need anymore Pez dispensers, great aunt June!
White Wine Sangria For Your Weird Conspiracy Fanatic Uncle
A lot of family reunions take place on or around Independence day, with this patriotic Red, White, and Blue sangria concoction your uncle who is convinced the CIA is watching everyone will be belting the national anthem. Using only Moscato, triple sec, and fruit, it is an easy sangria punch to whip up on a moment's notice.
Long Island Iced Tea To Cry A With Your Cousin
For those who need a little extra ummph at their reunion, presenting this beautiful Long Island Iced Tea. Filled with yummy booze like any proper LIT, this summer cocktail is a great way to add some love to your otherwise dreaded affair, after two of these you'll be hugging everyone and reminding of them of when you were in diapers running around Grandma's house.
Rum Cocktail For In Depth Convo With A Great Uncle You've Never Met
Pretend you're on the beach and not the shores of the local pond with this tropical refresher. Made with coconut flavors and rum, while drinking this Shark Bite cocktail you'll be perfectly fine with the fact that you're schmoozing with some cousin you never met, really where did this guy come from?
Cocktail to Sip When You're on Kiddie Pool Lifeguard Duty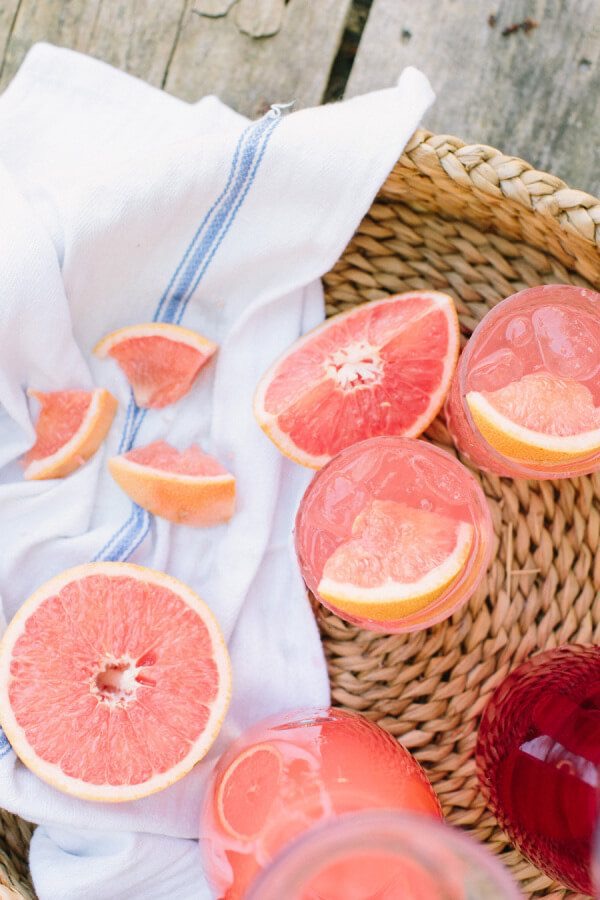 After you're through being properly shark bitten, move on to this pink summer cocktail dream. Tangy grapefruit makes this Sea Breeze drink a must. Also made with cranberry, if you aren't a big fan you can take it out and you're left with a traditional Greyhound cocktail. Either way you'll be smelling saltwater and not your nephew's dirty diaper.
Tequila to Ward off Lenny with Lice
Get crazy with Tequila Lemonade! Everyone knows that tequila can turn a dull time around really fast! Just remember where you are and don't get too crazy in front of all your extended family, you don't want to end up ousted over dancing on the picnic tables to 2000s Nelly. A simple cocktail made with only 5 ingredients, it will be easy to share with that 2nd cousin who is equally tired of talking to these people he's never met.
Straight Whiskey – When You need to Keep Everyone Away
When these other cocktails won't do, go for the bottle. You're sure to drown your sorrows or fights with your politically incorrect grandpa with straight whiskey. Always a good option when you need a little happiness in your life. Just be sure to take it easy otherwise you may end up with a hangover and some new family feuds.