Getting a gift for work can feel incredibly daunting. You want to get a great gift that shows thought and effort but you don't want to go too big or too extravagant. What makes these gifts challenging is that they can range from your best friend in the office to your boss to even a client you hardly know. Find the ideal professional gifts that are memorable, affordable, and will keep your awesome relationship with your boss, coworkers, or even clients going strong! When you give one of the best gifts in a working environment ever, you are sure to be seen as the professional you have always wanted to be! Now, get going and scroll on through to find the professional gift that best suits your needs!
The Perfect Personalized Professional Gift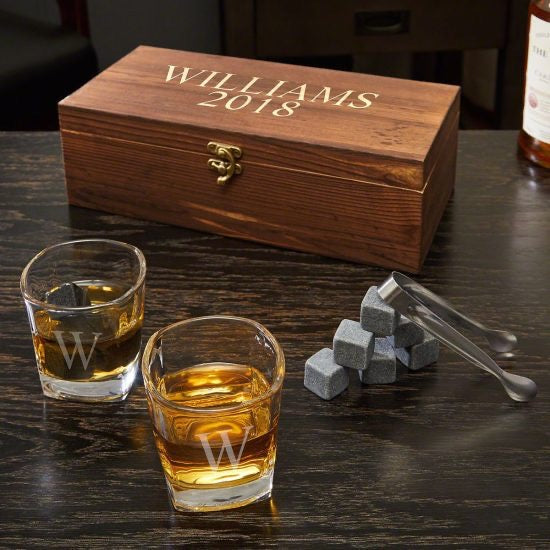 When you want to thank a person for being a client, your boss, or coworker, one the best ways to show that you care is by getting a personalized gift which is what makes this unique gift set exactly what you're looking for! Regardless of the occasion, you can thank anyone for being awesome with a personalized whiskey stone set! They will be able to celebrate this occasion with a perfect toast and they could even have the keepsake in the office of a reminder of this amazing gift!
Time for an Awesome Office Gift
Need an awesome gift for everyone in the office or for the person who is always rocking a different stunning timepiece? This valet case is exactly what you've been looking for! These are the perfect professional gifts! Now, they can keep their classy watches, Fitbits, and even other accessories organized and on display inside their new gift! Looking professional will never have been so easy!
A Colossal Gift for Coworkers
At work, you are professional with your coworkers. However, outside of work, you all act like you're some of the oldest friends known to man. When they've got a big occasion coming up, get them a classy gift they can be proud of! This giant beer mug is one of the best ways to get your best officemate a gift that is both awesome to look at as well as one that makes their life so much easier! As a beer fan, they'll love that their new custom mug holds 3x more of their favorite brew than any mug they've ever drank from before!
This Sounds Like a Perfect Gift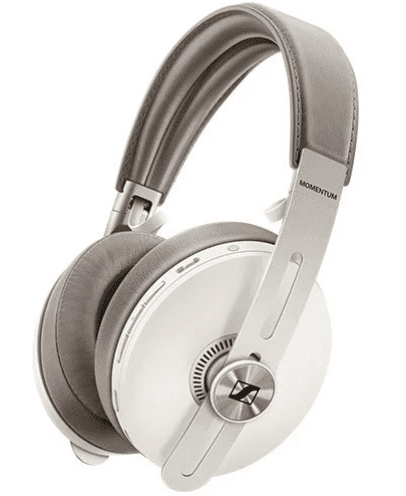 There is nothing quite like jamming to your own tunes in the office, blocking out the world, and feeling like you're doing the work of 12 people. Help your employees get into that kind of zone all the time with this set of headphones as the most professional gift they've seen in years! These comfortable headphones not only help them work better but also make listening to music or podcasts so much more enjoyable!
Custom Professional Gifts for Any Occasion
Keeping things professional is always recommended when giving gifts in the workplace; however, there is one exception—retirement gifts! Give a classy gift that also has a bit of fun with the retiree with this set of stainless steel wine tumblers! They'll love being sent into some of the most relaxing years of their lives with a gift set that will help make the days pass with even more joy. Add in some signed cards or photos from the office inside the box, and you've got one of the best professional gift sets out there!
499+ GIFT BOXES FOR PROFESSIONALS>
A Gift They Can Love
Not all offices have the quiet and quaint atmospheres people think of. Some are a little more rugged which means a standard professional looking gift just won't cut it for those environments. Instead, get a personalized ammo can for your client, coworkers, or even your boss! They'll love having such a unique gift that they'll have endless uses for. They could take it to the range or even use it as their newest desktop organizer!
For the Rare Client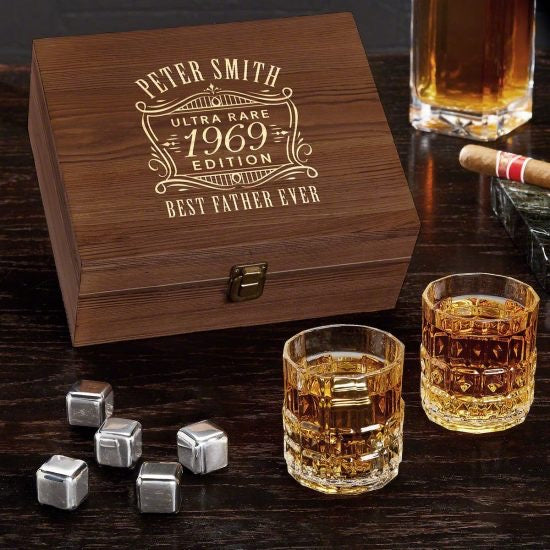 Say cheers to closing a big deal with an important client or to having an excellent boss by getting them with their very own whiskey stone set! This engraved professional gift set is sure to be a winner, no matter what reason you're giving it for. Now, when the workweek is done and they need to unwind, they can do so with ease thanks to your awesome gift!
Plant the Seeds of an Awesome Working Relationship
Who doesn't love having a beautiful plant on their desk? They are a fantastic way to make every office feel so much more alive. Inside this canopy garden, your employees can create one of the most unique displays without having to worry about taking up too much room on their desk!
Ultimate Professional Gift Set
The perfect way to celebrate an awesome boss or even a manager who finally got the promotion they have been going after for years is with a professional gift set that is aimed specifically at having a good time! Whether you're making this a holiday gift, a workplace anniversary, or anything else this is the perfect set for them to celebrate with! Plus, they'll love seeing their name engraved on both the glass and box from this set, and won't be able to believe just how thoughtful you were getting such a unique gift!
Custom Gifts for Everyone
When you're in need of a whole slew of professional gifts, is there anything more customary than a set of coffee mugs? These are great to hand out to new clients or office staff. With coffee mugs, you don't even need a reason, "just because," is good enough!
Good Gifts Come in Writing
When something means a lot, it is always asked to be placed in writing. So, for the professional who means a lot to you, make sure they're able to put everything in writing with a touch of class with one of the fanciest pens they could ever ask for! Just be warned, with a pen this good, they might start trying to hand out their autograph just so they get to use it even more!
There is No Riesling to Get Another Gift
Gift-giving usually occurs when something great has happened, you know what else follows most great occasions? Wine, of course! Although they won't be able to break into the bottle at the office, a wine gift box complete with all the tools is a fantastic way to thank an awesome client or exemplary employee. This is a professional gift that is great to receive at the office but best to enjoy at home.
Win the Game of Gift Giving
This year, you've got to go above and beyond for all your employees. In fact, the way they see it, you've gone all-in! This engraved game set is a fun gift to hand out around the office around the holidays! They can take them home and play a few hands with their friends or even test out the dice on a lunch break!
461+ EVERYTHING ELSE A PROFESSIONAL COULD WANT>
A Gift for the Memories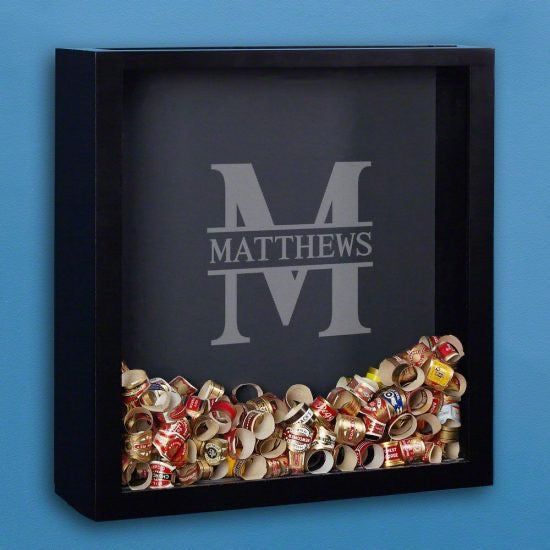 When you've been working with someone for a long time, you've developed both a personal and professional relationship. Over those years, many memories have been shared and made. Help them remember all the good times with their own unique shadow box! They can fill their gift set with anything they want, but anything that triggers an awesome memory is some of the best filler. So, cigar bands, photos, or even beer caps are some of the coolest suggestions to make this such a memorable professional gift!
Steins are Great Professional Gifts
It is fine time for a beer stein as a gift. "Why", you may ask? Because they always make amazing gifts! These are perfect for any level of professional, from a top tier boss to a new client, steins are perfect gifts! They make great pieces of decor for the home and office, not to mention they're also a fantastic way for anyone to toss back a pint when their daily timeclock has been punched!
Organize Their Life
A gift that works for everyone in the office will always be a desk organizer. It is a great way to help some of the more scattered people to be more organized as well as being a perfect gift for the people who love a clean desk!
The Perfect DIY Gift Box
Still looking for the perfect gift? How about the one you get to make yourself? This personalized gift box is perfect for thanking a boss, manager, or client with a bottle of their favorite booze but you could also add anything you know they will love inside. However, you know as soon as they see a gorgeous wooden keepsake with their name on it, that they'll be in love with their gift no matter what!
For a Barrel of Good Times
Nothing says a job well done like sharing a glass of wine. So make your next gift for the professional in your life a monogrammed wine gift set! These classy little gifts are great for professionals. The tools, glasses, and monogram are a great way to show how thankful you are for the working relationship while also not going too crazy. They can even store this in their office or at home, making it the perfect gift set!
A Legendary Coffee Gift
What office doesn't run on coffee? That caffeinated hot bean liquid is practically an IV for every office in the world. However, that doesn't mean you can't make their daily cup of Joe more special. Hand out custom tumblers to the office and make them all feel legendary for being a part of your Odyssey with these amazing professional gifts! Who doesn't want to wake up with their morning cup while being called a legend?