A person's career is their life, and your gifts for them should reflect the path they've chosen! Gifts for professionals should be nice items that they can display in their office or home, but are also practical. You want to give a professional gift that they will enjoy and treasure whether they keep it in their office as decor or use it in their down time at home. Looking for a career-specific gift? Wondering what to get as a congratulatory gift for a professional who's being promoted or retiring? Are you searching for a nice gift for your coworker or boss? No matter what you're looking for, we tracked down the most impressive and memorable gifts for people in any industry!
Decanter Sets Make Great Gifts for Professionals
The best professional gifts are as useful as they are attractive, which is why decanter sets are one of the most common gifts around the workplace. They're great for anyone for any occasion, especially since they can use it as a classy piece of decor in their office even if they just use it for water! Pair this three piece monogrammed decanter set with a bottle of their favorite liquor and you've got a fail-safe gift for anyone from coworkers to the CEO.
A Nice Gift for The Home
Do you know someone who enjoys cooking when they get off work or is a professional chef? Then a personalized cutting board is the ideal gift for professionals who love to cook! This gorgeous hardwood cutting board is extremely durable, withstanding even the strongest chops without so much as a nick. This beautiful, personalized cutting board will last anyone for years even if they use it every single day to prepare breakfast, lunch, and dinner. When it's not being used, it's a lovely personal piece of decor for the kitchen!
Professional Gift Sets
For someone who enjoys a glass of bourbon every evening after work, a whiskey glass set with whiskey stones is the perfect gift. This classy set is an impressive gift for professionals whether they're a true whiskey connoisseur or the casual bourbon drinker. The custom old-fashioned glasses are eye-catching and the perfect size for a cocktail or straight whiskey, and the whiskey stones will ensure that their drink stays the perfect temperature until the last drop without watering down the flavor. When the whiskey lover you know comes home after work, this set will be the first thing they reach for. Plus, they can enjoy a drink with their significant other as well! This distinguished set is a guaranteed win for professionals who enjoy whiskey.
Awesome Beer Gift Set
Make sure the beer lover in your life drinks like a pro with their own custom beer mug! By far the classiest way to drink beer, this sturdy mug holds twice the amount of beer that a can or a bottle does. Mugs are great for gulping down beer or sipping slowly, and there's just something manly about holding a heavy mug of beer that makes anyone drinking from it feel cool. Plus, it gives the beer-loving professional you know the experience of drinking beer the way they do at their favorite brewery in the comfort of their own home. Throw in a six-pack of their favorite beer and this awesome gift set is perfect for any occasion!
The Perfect Gift for the Avid Griller
Speaking of cooking, are they more of the grilling type? As soon as the weather outside is nice, they're spending their afternoons on the grill cooking up all kinds of delicious BBQ for the family. Surprise them with this handsome personalized set of grilling tools! Every griller needs the essential spatula, tongs, and fork, and they're probably due for a new set anyway after using them so often. With this portable set, they can bring their trusty grilling tools everywhere they go from the rooftop grill at work to the family reunion at the park.
477+ IMPRESSIVE GIFT SETS AND GIFT BASKETS>
The Most Professional Pen
Fountain pens are by far the classiest, most professional writing utensils anyone can use. Ideal for formal letters, calligraphy, invitations, or fancy memos, a fountain pen is a must-have for any professional. It doesn't matter what industry they work in, anyone in any career will appreciate such a high-class pen! This exquisite writing utensil is one of the best go-to professional gifts for the holidays, their work anniversaries, or even their birthdays.
Whiskey Lover Gift Set
You don't need to worry about finding that pricey bottle of whiskey you heard your fellow professional mention that they wanted for Christmas, they'll be just as happy with this awesome gift set! They will love the vintage-inspired whiskey glasses and the handy set of whiskey stones in this set most of all. However, you can make this gift even more awesome by adding a few miniature bottles of their favorite whiskey. No matter what occasion you're giving this impressive whiskey set, they'll be overjoyed to use each piece for their evening glass of scotch with their significant other.
Unique Gift for Professionals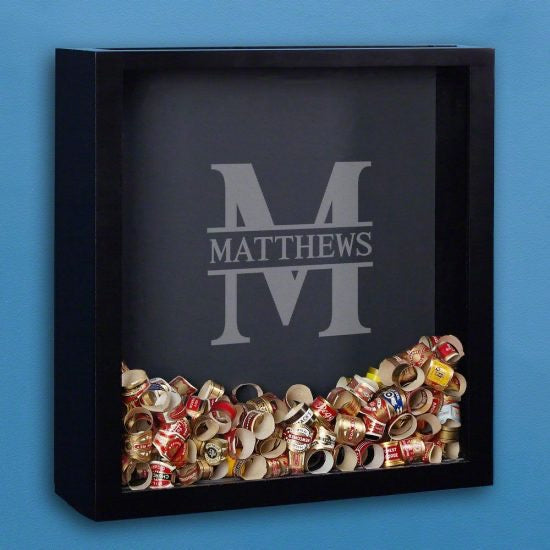 Professional people are often busy, sometimes fully booked to the point where they no longer have time for their favorite hobbies. One of the most thoughtful gifts you can give is something to help them relax or take their mind off their work, like a new hobby! With a shadow box, any professional can start a collection. This custom shadow box doubles as a unique piece of decor and a convenient, hassle-free way to store an assortment of items. They can keep the shadow box in their office to add to when they come across the items they're collecting or they can keep it at home. Wherever it is, they'll love seeing it fill up over time of the many things they've collected!
Professional Gift for Whiskey Fans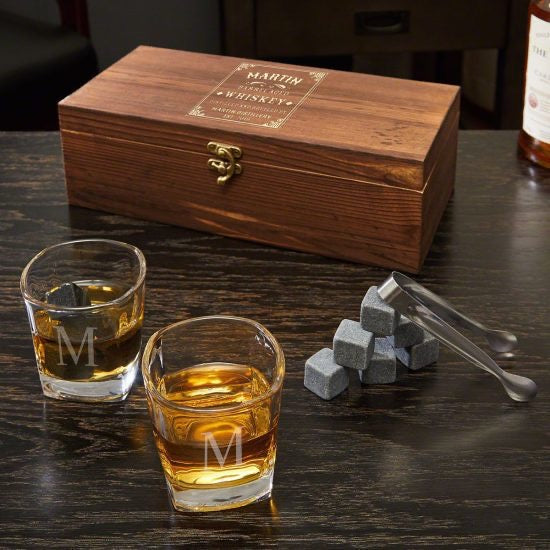 Every whiskey lover dreams of having their very own famous whiskey label. You might not be able to buy them an entire distillery to make that dream come true, but you can give them a cool whiskey gift set featuring their own custom label! Inspired by the famous Jim Beam label, the whiskey-loving professional will love seeing their own awesome brand on the handsome gift box. The glasses and whiskey stones are perfect for a double shot of whiskey with a coworker after a long day, or even for a couple of romantic after-dinner drinks with their sweetheart. They'll want to display the wooden gift box for sure so that they can show off their "official" whiskey label!
Elegant Wine Gift Set
A professional gift should be something that reflects the person who is receiving it as well as their career. A wine glass set, for example, is ideal for anyone, especially for a retirement or a promotion. This beautifully monogrammed wine gift set is elegant and impressive, ideal for using on formal occasions or celebrations with their significant other. You could even give this set to your boss for Christmas or National Boss's Day, they'll be so touched by your thoughtful gift! Just make sure to include a nice bottle of wine to complete the gift set.
Their Own Office Mini Fridge
Everyone has dealt with a communal break room refrigerator before. Your professional shouldn't have to risk their lunch or drinks getting stolen, so give them their very own mini fridge! This convenient little fridge can fit easily in any office or cubicle with plenty of room for their lunch, drinks, and snacks. Seriously, a mini fridge is the best gift for professionals in any industry!
A Professional Gift for Craft Beer Lovers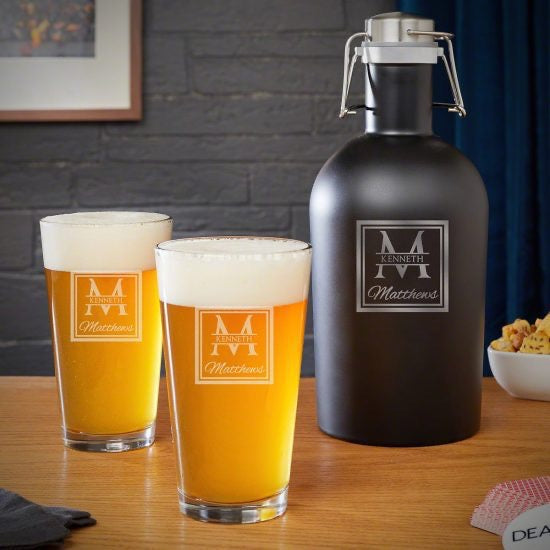 Craft beer is becoming more and more popular, especially among the professional world. It's only logical that this beer growler set would make a great gift for any craft beer-loving person you know! The insulated steel growler is perfect for taking to the local microbrewery and filling it up with plenty of craft brew to enjoy at home or on the go. The custom pint glasses are must-haves in any beer lover's home so that they don't have to settle for a can or a bottle. All around, this craft beer set is one of the most useful gifts for professionals!
The Classiest Gift for Professionals
You don't have to get career-specific gifts for professions, you can give an amazing gift as long as it's related to their interests. For someone who enjoys a glass of scotch and a stogie after every successful deal and celebratory occasion, this gift set is perfect! The incredible whiskey glass actually holds their cigar for them so that they can smoke and sip at the same time with ease. This multi-tasking glass frees up a hand to shake everyone's hands after getting a new client or closing a lucrative deal. The handy cigar accessories and whiskey stones ensure that your professional is prepared for a celebratory drink and smoke whenever the occasion arises!
623+ WHISKEY GIFTS FOR PROFESSIONALS>
Patriotic Beer Stein
Whether they're proudly serving our country in the Armed Forces, a government official, or a blue collar patriot, this badass beer stein is a fantastic gift for many different professionals! The regal pewter crest screams "'Murica" and will make anyone who uses it feel cooler than Ron Swanson. When not being used to enjoy American beer, this patriotic beer stein will look awesome on display in the office or at home. Make sure to give them a few bottles of domestic beer so that they can enjoy their awesome new beer stein right away!
Statement Decanter Set
For the professional who could use a unique piece of decor for their office, this incredibly cool decanter set is the perfect gift. Everyone knows that it's cool to have a decanter set in their office, especially when they have frequent visits from important clients and higher-ups. Being able to offer a drink to a guest in style always makes them look good, and you can ensure that the professional in your life will close every deal with confidence with this awesome decanter set. The striking bull decanter is eye-catching and impressive, making your professional appear to be a strong and classy person who has great taste. The custom glasses and whiskey stones are just as professional, and sure to make an impression! Everything about this stunning decanter set makes it one of the most amazing professional gifts you can possibly give.
Suave Leather Desk Set
Desk accessories are always great gifts for office professionals, especially when they're as classy as this three piece leather set! The sleek brown leather will match any decor seamlessly and bring a touch of class to any office while also helping them keep their desk organized. Even their boss will be impressed by such distinguished accessories! In fact, they might even order a set for everyone in the office to match so that everyone's desk looks as classy as your professional's.
Distinguished Whiskey Gift Set
There's nothing like a glass of scotch after a long day at work. The professional in your life deserves the proper tools to enjoy a quality drink in order to relax and unwind for the evening. With this whiskey gift set, they'll have everything they need to enjoy a relaxing glass with a coworker or their spouse. Such an aesthetically pleasing set is a must-have for professionals who enjoy the occasional glass as they'll feel classier than James Bond with this set! Any of your coworkers, employees, or even your boss would appreciate such an elegant, professional gift.
You Can Never Go Wrong with Coffee
Coffee is the lifeblood of the professional world, so it's only natural that anything coffee-related is an appreciated gift! Don't just give a box of K-cups; instead, give the professional in your life this incredible coffee gift set! With the two custom mugs, they can have their own personalized coffee mug at home and at the office so that they don't have to share cups with anyone else. When they're working an extra long day or didn't get much sleep, then the carafe will be there for them to keep them thoroughly energized all day long. Whether they're just getting into their career or are a longtime professional, every coffee-drinking professional will really enjoy this gift set!
Carry Beer Professionally
Some may consider this to be a gag gift while true professionals know that this is the right way to carry beer on the go! This awesome briefcase will be a game-changer for professionals who enjoy bringing a six-pack to company parties, their friends' houses, and on vacation. Anyone passing by would never know that the briefcase is actually a beer carrier! This fun gift is sure to be a hit at the office Christmas party, especially if you're playing Dirty Santa or White Elephant.
Career-Specific Gifts for Professions
You've made it this far and you haven't chosen the perfect gift yet? Perhaps you need a specific gift for professions, like a cool gift set with a police badge design for the cop in your life or a badass sign for the firefighter you know. Or, a decanter set for lawyers and judges or perhaps a wine glass set for medical professionals? Giving a gift that features the professional's career with a familiar symbol like a police badge or a caduceus is always appreciated no matter who you're giving it to or what occasion it's for. Professionals are proud of their careers, so getting a gift related to their work will give them something unique that makes them proud every time they use it.
Show Your Appreciation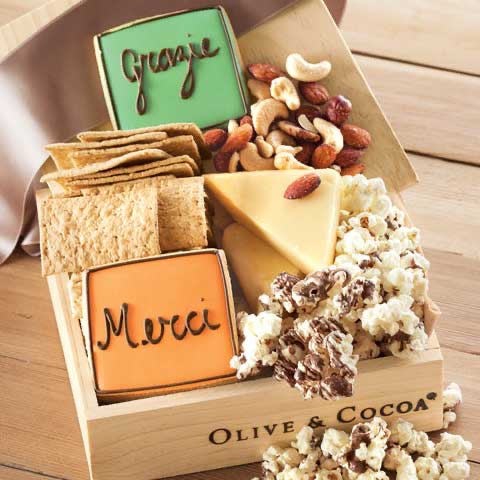 Want to give a nice gift to a professional who deserves appreciation or thanks? You can never go wrong with a gift basket full of tasty treats! This lovely gift basket even says "Thank You" for you with adorable little cookies that say it in different languages. Any professional you give this thoughtful basket will enjoy snacking on crackers, artisan cheese, rocky road popcorn, and more delicious treats. They'll certainly feel appreciated without a doubt!
The Coolest Set of Gifts for Professions
Any professional you know, regardless of their field, would appreciate a gift that helps them relax. This unique gift basket is all about relaxing and enjoying time off with the discreet flask that can go with them anywhere and the cigar box to store plenty of stogies. As for the pocket knife, it'll certainly come in handy to open all of the Amazon packages they treat themselves to on the weekend! Or, for some, it'll become their new daily carry knife for work.
Classic Professional Gifts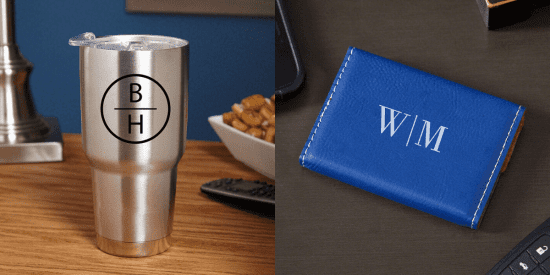 When you first started thinking about gifts for someone in a professional line of work, you probably thought of a nice business card holder or a travel tumbler. That's because they're classic, fail-safe gifts for anyone in any field! Whether they're always traveling or just have occasional work trips, an insulated drink tumbler and a professional business card holder are essentials for anyone. Having a monogrammed business card holder makes you look even more professional when handing out you card, and you'll always know which tumbler is yours in the break room sink! You could even spice up this pair of gifts with their favorite coffee or a nice notebook.