As you know, employees work hard every day to reach their goals and realize the company vision. They mean a lot to you, and you want to buy them the perfect gift to show your appreciation. The best gift ideas for employees will make their lives easier, both when they are at work or relaxing at home. Regardless of whether it's a gift for home or work, it's something that you know they'll like and is well thought-out and personal. What gift would make their time at work better? What will help them to enjoy their relaxation time at home? We are certain that you'll love these fantastic gifts for employees.
What's On the Outside Counts, Too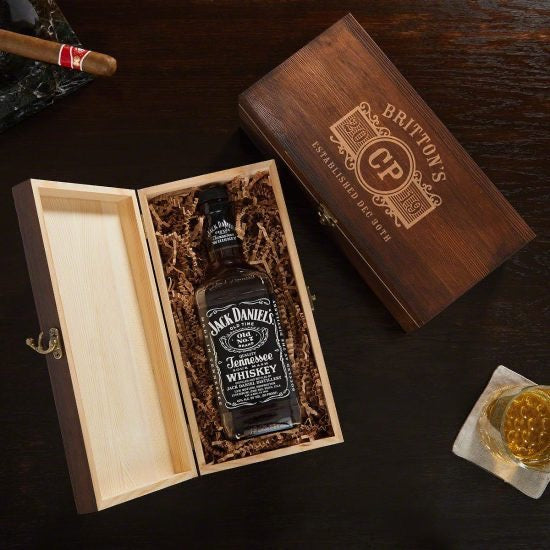 You know you're getting them a bottle of their favorite liquor, but you want to make their gift more personal and unique than simply a liquor bottle. These attractive boxes are the perfect way to present your employees with their favorite liquors because the box can serve many purposes, and they can pick what they want to do with it. Overall, this is an amazing way to take a simple gift, like a bottle of liquor, and make it a magnificent gift idea for employees.
Awesome Whiskey Set Gift for Employees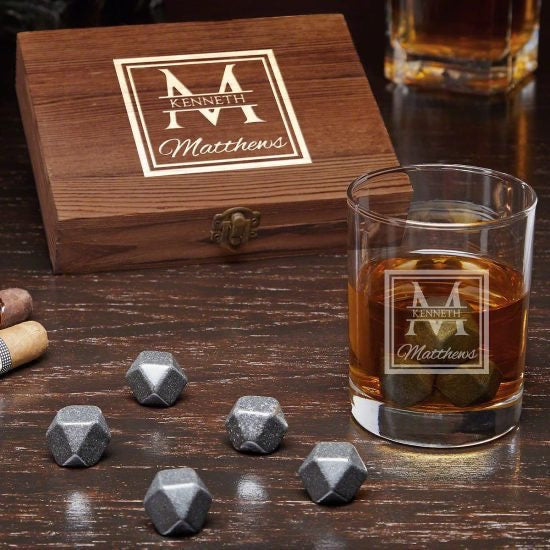 Your employees love whiskey, and you want to get them a gift that will make their whiskey-consuming experience as good as it can get. This set of very unique whiskey stones will make their whiskey colder than ever without having to worry about the dilution caused by ice, of course. The beautiful brown box the stones come in can be a useful tool for your employees to store whatever they want inside. They'll love drinking out of their new whiskey glass with their fancy whiskey stones inside.
Fifty Nifty United States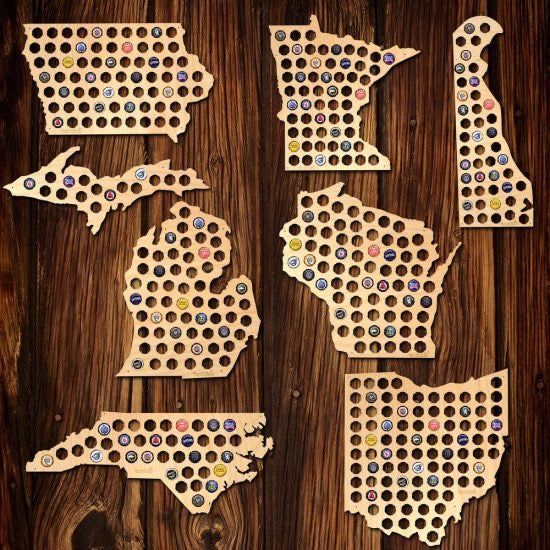 Human beings are inherently proud of where they came from, and rightly so. Let them show off their home state with pride, as well as their passion for their favorite beers, with this beer cap map! Coming in the shape of all 50 states, these attractive wooden signs are great for your employees to hang in their homes and place beer caps in, letting the whole world see what their favorite beer brands are.
Unique Whiskey Stones Set Gift for Employees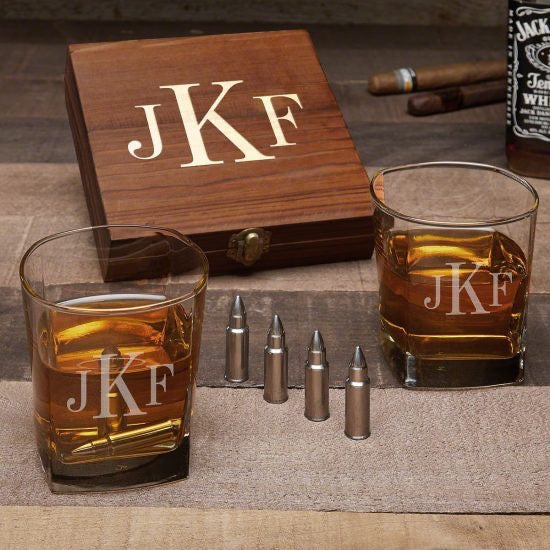 Novelty is an important factor to consider when deciding on a gift. Your employees will feel extremely special when they receive a gift from you that is out of the ordinary and unique. This bullet whiskey stones set is anything but ordinary. This set of whiskey stones looks exactly like bullets, but unlike normal bullets, the only place these will be shot is into your employees' brand new whiskey glasses that are included in the set, keeping their whiskey cold for long periods of time.
Flasks Gift Ideas for Employees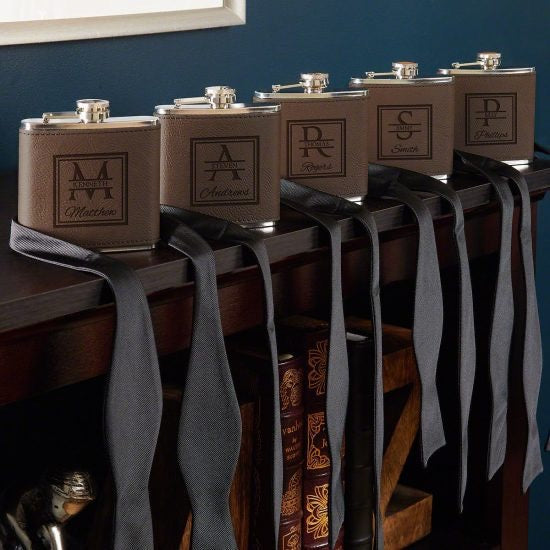 Show your appreciation to your employees by giving them an item they can use almost anywhere. These handsome brown flasks are fantastic for your employees to use when on-the-go and in desperate need of a drink. They will be very grateful to have a gift that will keep their favorite liquor safe and secure inside. You can't go wrong with a gift for employees as classic and useful as this.
Tasty Snack Gifts for Employees
Nothing says "thank you" like snacks do. Show how much you appreciate your employees with one of three different snack boxes! These gifts are great for your employees to have a few quick tasty snacks or even a little pick me up with coffee; however, what makes them truly great is that you can share these snack boxes with your remote employees too! The personalized gift box is just as easy to send to your office as it is to your remote employees! How cool is it that you get to share such a tasty treat with your employees?
Dynamic Duo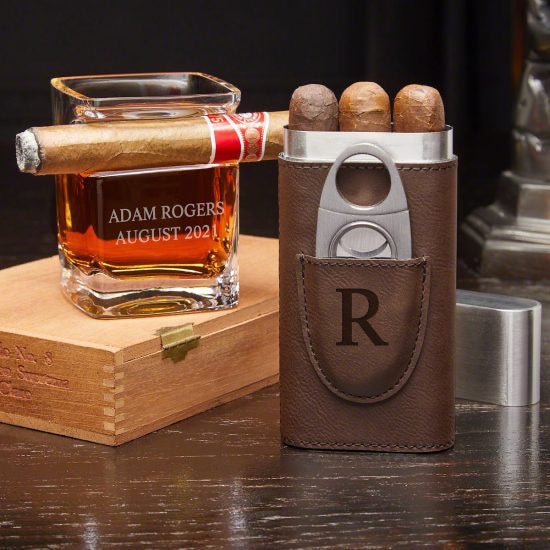 It's a dynamic duo unlike any other: whiskey and cigars. Let your employees enjoy this timeless classic with cigar glass and cigar case. The case makes it simple for your employees to hold and transport their cigars while keeping them secure inside their pockets. The cigar glass ensures that enjoying whiskey and cigars simultaneously is made easy. This gift for employees will be something they use day after day for a long time.
Easily Transportable Liquor
Unique gift sets make phenomenal presents, and this flask gift set is no exception. This set comes in a beautiful brown faux leather case so this gift can be delivered with extreme style. Inside is a stainless steel flask that any liquor will taste great in. Two stainless steel shot glasses come with it, so your employees can share with a friend. The funnel that comes with the set is the perfect way for your employees to pour their vodka or gin into the flask without spilling. This gift idea for employees is a no-brainer.
Stylish Kitchen Accessory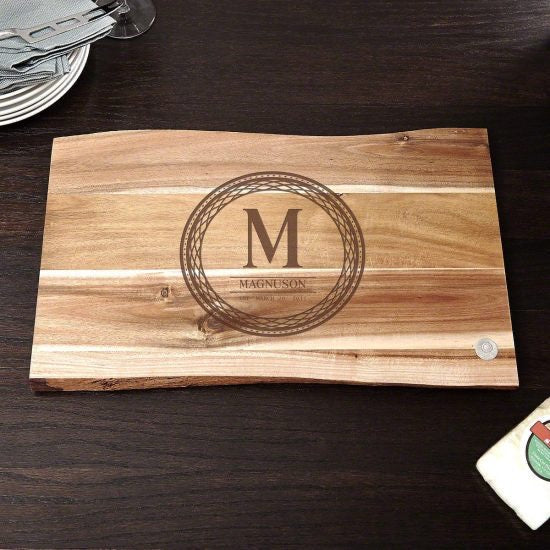 Hard-working adults are all about enjoying a delicious meal after work. Make your employees' meal preparations easier with this cutting board. This stylish board is crafted from natural acacia wood, so it's strong enough to withstand even the sharpest of knives. Your employees will marvel at how much easier this board makes chopping vegetables and cutting meat. It's also so visually pleasing that they'll want it displayed in their kitchens at all times.
Cool Coffee Accessory
A big cup of coffee is a must for your employees. However, sometimes when they're working hard, their coffee will end up sitting for a while. Make sure it never becomes room temperature with these insulated tumblers! Crafted from stainless steel, these mugs are vacuum insulated and can keep your employees' coffee warm for 6 hours. Buying these mugs in sets of fives makes it easier and less expensive for you to purchase for your entire office.
Take Notes
You love your employees' attention to detail and how thorough they are with their work. This notebook and pen set is the perfect gift for them, because it gives them an outlet for taking notes, brainstorming ideas for the company, or write down reminders for themselves. Regardless of what they'll use this high-quality notebook for, they'll be very appreciative of it along with the awesome ballpoint pen.
All the Essentials
No one likes sitting down to enjoy an activity only to realize that one of the items essential to the activity isn't there. Make sure that doesn't happen to your employees by getting them these cigar beer gift sets. That way, they'll always have a sturdy mug to enjoy their favorite beers in along with a bottle opener to ensure that they'll be able to crack it open. The lighter is to make sure that they'll have a way to light their cigars when they want to partake in their favorite stogie.
110+ FABULOUS CIGAR ACCESSORIES AND GIFTS>
Whiskey Set Gift for Employees
Whiskey accessories make some of the best gifts, especially if the accessory-filled gift is something out of the ordinary. This awesome whiskey set is a great way to show your coworkers that you really appreciate them. They will love these two whiskey glasses that will become their new favorite glasses immediately, and they'll start using their whiskey stones to chill every single drink. The glasses and whiskey stones come inside a handsome brown box that your employees can display at work or keep at home.
Unique Ammo Can Gift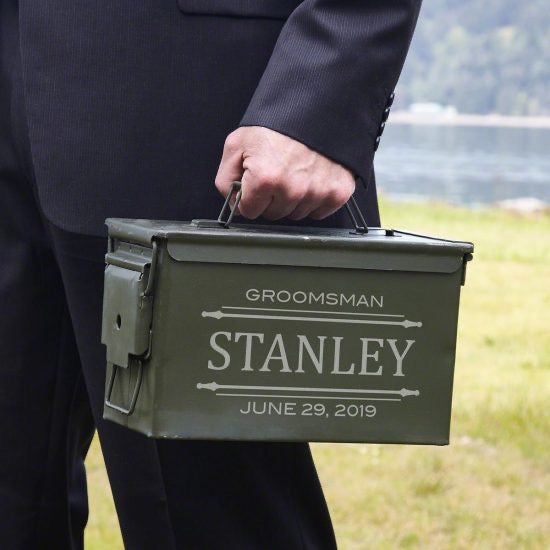 This gift idea for employees is so cool. Your employees will be completely obsessed when you buy them an authentic United States military ammunition box. Its solid structure and sturdy handle make it a great can for storing any sort of tool or anything else you desire. Put a few small gifts inside this can for your employees, and they'll give you the title "World's Best Gift Giver!"
Beer Gifts for Employees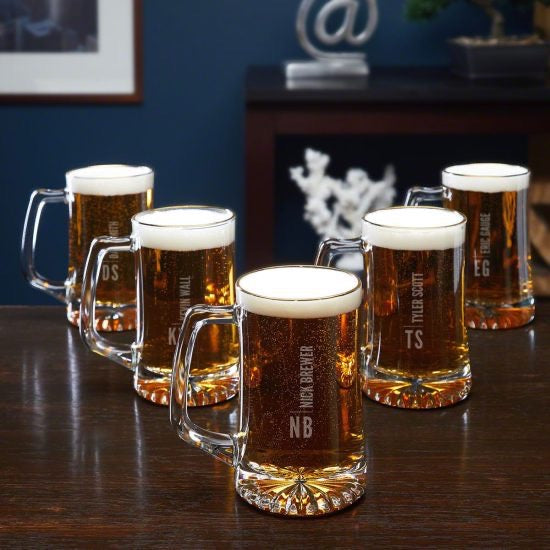 Your employees deserve a way to kick back and relax after working for you so diligently. Sometimes, the whole office even gets together after work to enjoy a few drinks. There are fewer greater ways to relax than enjoying a mug of your favorite beer. This set of five gold rim beer mugs is a fantastic gift for your employees. Each one can be personalized differently, so their individual names and initials can be etched onto their own mugs, making them feel extremely special and appreciated.
Keep it Brief
You want to help your employees out however you can, and you know that briefcases would help them out immensely. Don't buy them lame, low-quality briefcases. This simple yet stunning attache case will impress anyone who sees it. There's plenty of room inside this case for many important papers and a laptop, plus a combination lock on the outside to make sure their possessions stay secure. Your employees would greatly appreciate this helpful, high-quality gift.
Caffeine Frenzy
Coffee is a must for anyone working hard, and you know your employees enjoy coffee a lot. Buy them top-notch coffee accessories so they can enjoy their coffee in full. This coffee carafe is a must-have for keeping coffee warm for long periods of time, especially when on a camping trip away from a coffee pot. This carafe comes with two matching coffee mugs, so your employees can enjoy coffee out of a mug with their spouses or a friend.
Box it Up
Half the greatness of a gift is the display. Instead of just giving your employees a bottle of wine, encase it in this stunning red wine box. The wooden box is lined to ensure that the bottle of wine stays in place. In the top of the lid are spots for four essential wine accessories that are included in the set. This box and the included tools will make relaxing with a glass of wine on the weekends easier than ever before, and your employees will be very grateful to you.
A Pint for Your Work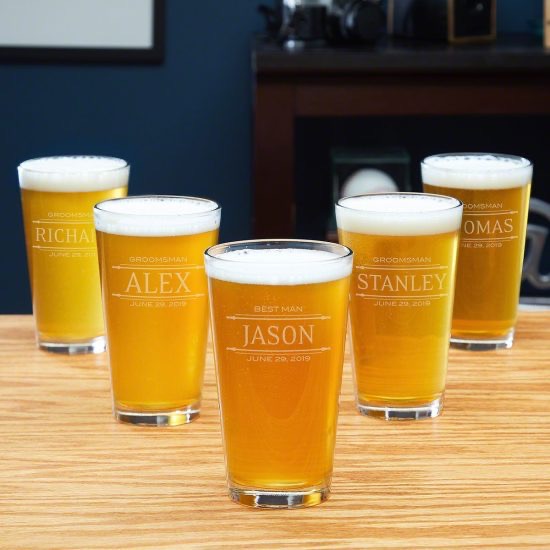 Your employees deserve to enjoy their favorite beer from the most attractive glass they can imagine. These lovely pint glasses make amazing gifts for your employees because they're simple but extremely useful, and they can use them all the time. You can engrave titles or nicknames on these glasses, making them a super fun office gift for your employees.
Cool Wine Glasses for Employees
Relaxing with a nice glass of chilled wine is a favorite pastime of so many people, including your employees. Be a good employer and don't let their wine become room temperature. Help them out with this set of stainless steel wine tumblers. Their Chardonnay will stay ice cold in these tumblers for up to four hours, and they'll look good drinking out of them too. The included corkscrew will surely come in extremely handy as well.
Brighten Up Their Desks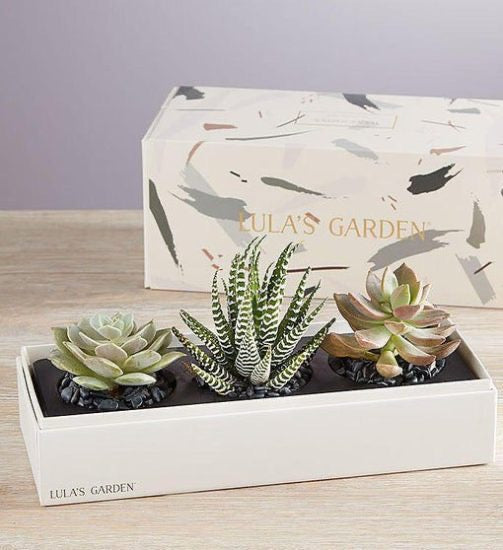 Sometimes it can be dreary in the office, and you want to buy your employees something that will brighten their desks or cublicles up a bit. These desk succulents are the perfect way to do that. Not only will these attractive plants add a nature and spring-like feel inside the office, but they are extremely easy to care for, only needing to be watered once in a while. Your employees will love these precious succulents and be extremely happy every time they see them.
Best Beer Caddy Ever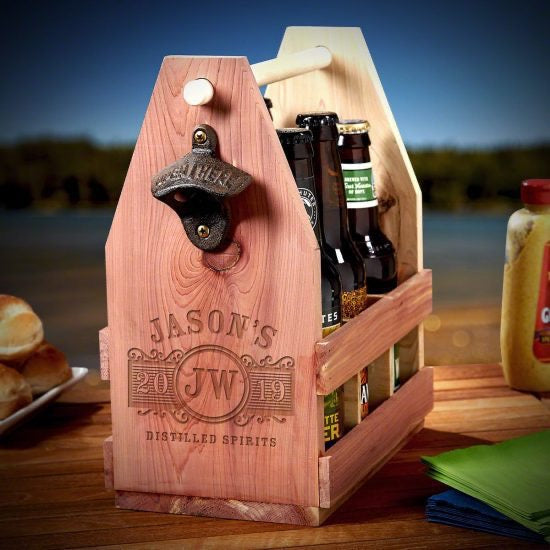 Unfortunately, human beings only have two hands at most, so it can be difficult to carry multiple bottles of beer simultaneously. Don't let your employees drop and break their favorite beer, ruining their evenings or weekends. Help them out with this good-looking beer carrier. They can even use this caddy to transport other drinks or anything they may choose. This carrier will make any outings so much easier so your employees can focus on total relaxation during their time off the clock.
Crystal Clear
A beautiful crystal decanter is the envy of everyone who sees it. Make all your coworkers' guests jealous with this distinguished, sophisticated decanter. Not only will this make your employees' whiskey taste more delicious than ever, but they'll never want to put this away because of how attractive it is. Its single initial customization is extremely classy, a perfect personal gift for your employees.
510+ OUT OF THIS WORLD WHISKEY GIFTS FOR MEN>