Your employees are hardworking people, and the business simply wouldn't be the same without them. So, the most logical thing to do is to thank them for all of their hard work through an awesome gift. However, you aren't sure what direction to go with the presents. Should you choose something that's personal to them? What about something that makes their job easier? The best corporate gifts are unique, often personalized items that they can use both when they're relaxing at home or when they're at the office working. We've helped you find the most amazing corporate presents and corporate gift baskets that'll make your employees feel more appreciated than ever before!
Reward Them with this Whiskey Set
A great way to thank your coworkers for their hard work is by rewarding them with a gift that helps them relax and unwind when they get home! This engraved whiskey glasses and stone set is one of the best corporate gifts that any employee will be really grateful for, especially with the special personalization. They'll look forward to going home after a long day or week at work and relaxing in their living room with one of these glasses full of their favorite chilled drink.
Custom Cutting Boards are the Best Corporate Gifts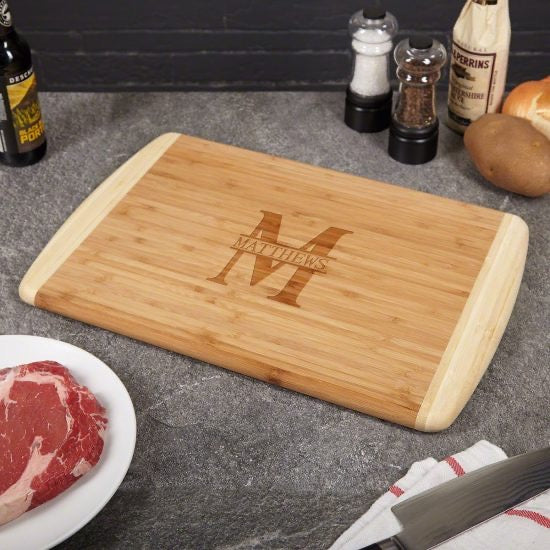 Give your employees a present that helps them out in their kitchens to make homemade meals! This custom cutting board is a phenomenal gift idea for your employees. It'll make them feel really special seeing the personalization on the cutting board each time they go to chop up veggies for the salad or cut up the pork chops before throwing them on the grill. They'll feel so thankful for such an incredible gift idea!
Help Them Take a Putting Break
Corporate gift baskets that make work more fun? What could be better! This golf putting set is awesome because it gives them a fun way to take a break from working while at the office! They'll think it's so fun to take this set out and practice their short game for a little bit. Quick breaks where they can putt will give them a boost of energy and make them more productive throughout the day!
Classy, Custom Whiskey Glasses
These etched whiskey glasses are some of the best corporate gifts out there! They'll love receiving such an awesome, personal present as a way to celebrate a great quarter or finishing up a long project. When they're celebrating an accomplishment at work or simply relaxing at home, they'll definitely want to use these glasses to enjoy the drink.
Keep Them Organized
Help your employees out with a gift that helps keep them just as organized at home as they are at the office! This leather engraved watch box is a super useful present that they'll definitely appreciate. Having a spot to keep their watches, rings, and any other accessories will really help them out, especially in the morning when they're running late for work. Everything they need to look their best will be right inside this box!
Corporate Gift Baskets of Baked Goods
The greatest corporate gift baskets often involve delicious baked goods! Food-related gifts are awesome corporate ideas because you know you can't go wrong with them. This cookie and brownie gift pail is a great way to say, "Thank you," to your loyal employees. The assortment of various kinds of cookies, such as buttercream frosted, along with pretzels and brownies make for a delicious present that your employees will definitely love.
Super Cool Flask Set
Your employees will agree that the best corporate gifts help them relax and let loose on the weekends after working hard all week long. That's why this flask and shot glasses set will be such a hit gift! They'll love having such a cool flask to use to enjoy some of their favorite spirits when they're out and about. They'll always remember the cool, custom gift their company surprised them with!
155+ HANDSOMELY ENGRAVED FLASKS >
Etched Liquor Decanter
Impress them with a useful and classy gift—this personalized liquor decanter! It's a fantastic corporate gift for many uses. Not only is it perfect for storing some of their favorite whiskeys or other spirits, but it acts as a fantastic décor piece due to its one-of-a-kind shape and personalization. They'll really enjoy setting it up in their living room of kitchen and pouring themselves a glass of spirits wherever they get home from work.
Classy Corporate Gift Basket Idea
Searching for classy corporate gift baskets that they'll love? Look no further than this stainless steel wine glass set. This phenomenal gift set will make them feel fancy as they use them and keep their favorite chilled wines and cocktails nice and cold until the last drop. You can hand them out after a fantastic quarter or at the company holiday party. They'll feel really cool seeing the personalization on these handsome tumblers!
Custom Grilling Tools Set
With this BBQ tool set, your employees will really enjoy their time at home! This personalized set will make your employees as skilled on the grill as they are at their jobs! Surprise them with these creative sets at the company barbecue or at the office after thanking them for all of their recent hard work. They'll really appreciate such a fun, useful gift!
Useful Gifts Make Great Corporate Gift Baskets
These days, many jobs require employees to be able to work from home or on the road. This "Work from Anywhere," gift set is one of the best corporate gifts out there. The brilliant set includes must-haves like a portable charger, notebook, tooling pen, and a leather cord wrap. They'll be all set when they're at home or traveling to do some serious work!
Best Corporate Gifts for Drinking Beer
Every person in your office will immediately fall in love with these hefty, personalized beer mugs! These brilliant mugs are an awesome gift to give your employees as a way to thank them for all of their hard work during an excellent quarter. Your employees will definitely want to use these mugs when they get together for an office party!
They Deserve a Game Night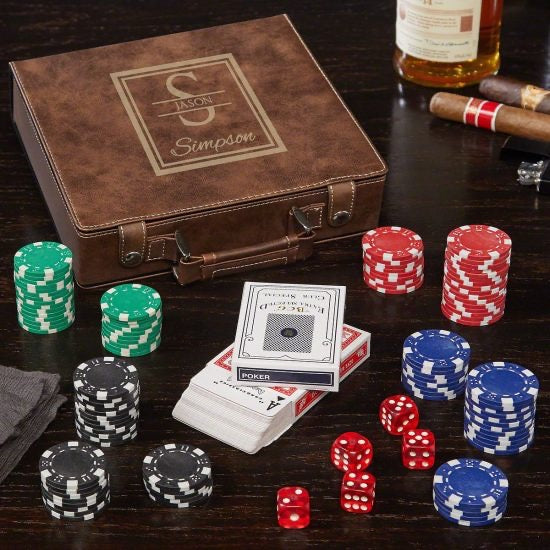 You can bet your employees will think this poker set is absolutely phenomenal! It's one of the greatest gift ideas because it gives them the opportunity to make some incredibly fun memories with friends and family. Whether they're expert poker players, crazy about Crazy Eights, or a fan of any other card games, they'll be so grateful for such a unique gift basket that lets them participate. They'll even want to have a game night with the whole office!
Corporate Gift that's Simple Yet Amazing
Corporate gift baskets that are personalized are always awesome ideas because seeing their name on them makes them feel special! This whiskey glasses and stones set is a fantastic gift that they'll love using after a long day or week at work. As they're sitting on the couch or on their favorite chair, they'll feel so relaxed with one of these glasses in hand, with chilled whiskey that really hits the spot.
Caffeine Gifts are the Best Corporate Gift Ideas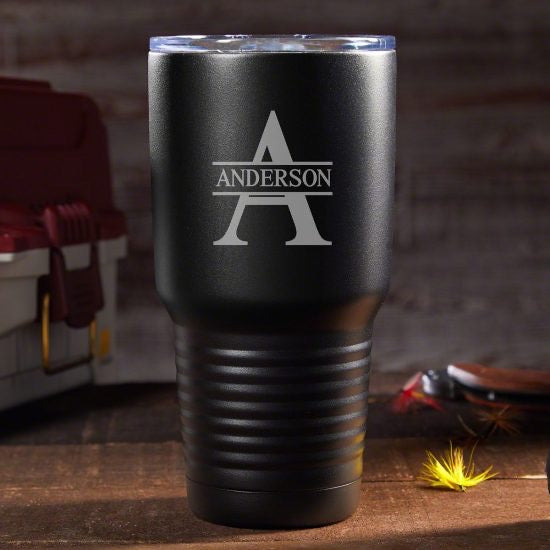 What's more of a necessity at work than plenty of delicious, piping hot coffee? Absolutely nothing, which is why you want to get your employees a gift that helps them enjoy coffee at work is perfect! This personalized coffee tumbler is an excellent idea because it'll keep plenty of coffee nice and hot so they can drink as much as they need to get through the day!
Charge and Clean Their Phone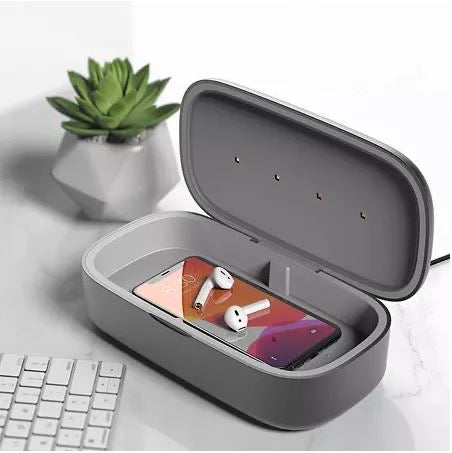 Every single one of your employees will be obsessed with this useful phone sanitizer and charger! It's one of the best corporate gifts because not only is having a charger at their desk for their phone super useful, but this one sanitizes their phones using UV-C light! In just 3 minutes, their phone will be clear from bacteria and viruses. They'll be so thankful for such a useful present!
Most Awesome Stein
They won't ever want to drink from anything else once you give them this personalized German beer stein! These are great for everyone in your office because they'll all be huge fans of the aesthetics of this stein and how fun it is to keep the cool lid on it to avoid spills. Even when they aren't using it for having a drink, they'll want it displayed in their home as a unique décor item! Having a nice cold beer using this stein will be one of their favorite things to do on the weekends to relax.