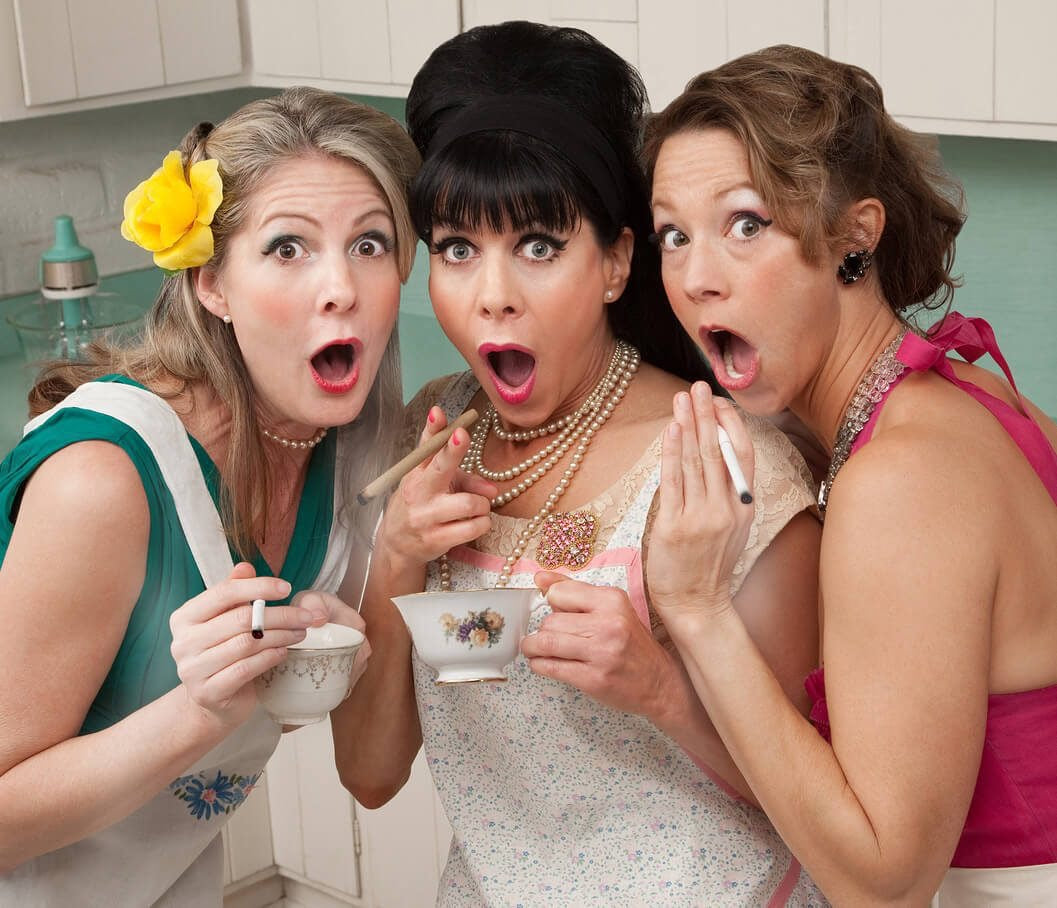 14 Mind-Blowing Facts from Mother's Day History
The Information Age has taught us that few chapters from history come without complications, and Mother's Day is no exception. Today, the biggest drama seems to be the irresponsible son, who wakes up in cold sweats on a spring Sunday morning, and asks, "Wait! What date is Mother's Day?" While this crisis is easily averted by always remembering the second Sunday in May, when we look back at the history of Mother's Day, we find a mind-blowing series of events and a few crazy coincidences. From controversial beginnings to modern mega-holiday, let's look at some remarkable pieces of Mother's Day trivia and facts.
History of Mother's Day
One of the women considered to be a founder of Mother's Day also wrote "The Battle Hymn of the Republic." In 1870, Julia Ward Howe gave her famous Mother's Day Proclamation, which begged the entire country to put an end to excessive violence. She hoped to convene a women's congress for peace in response to the Civil and Franco-Prussian Wars. Celebrity mom Dionne Warwick would eventually have a similar proclamation, "What The World Needs Now Is Love."
A generation or so later, in 1905, Anna Marie Jarvis began her fight to have Mother's Day recognized as a national holiday. Jarvis was the founder of Mothers' Day Work Clubs, which sought improvements to health and sanitation standards in several major cities. As Jarvis' campaign for official recognition plowed on, it was met with harsh criticism. Senator Henry Moore Teller described the idea of Mother's Day as "absolutely absurd" and "trifling." After a fight from several politicians, Woodrow Wilson signed it onto the official US calendar in 1914. Time to party, right? It wasn't always easy sailing for the official Mother's Day, though. In the 1920s, a man named Robert Spero introduced the idea of Parents' Day, which would be celebrated on the second Sunday in May, and replace both Mother's and Father's Day. When asked what gave him the idea for the new holiday, he said it came from being saddened by seeing all of the fathers who looked like they felt left out during Mother's Day festivities. He had some success for a few years, especially in New York. After gaining momentum through the end of the 1930s, advocates of Parents' Day disappeared, and everyone went back to giving moms and dads their own special days. The rest is Mother's Day history.
Mother's Day Trivia
On occasion, major (or minor) historical events will coincide with Mother's Day. Although they may or may not have anything to do with actual moms, it's fun to remember that everything's not carnations and chocolates all day long. Here are a few bits of Mother's Day trivia you can take to brunch with you, and impress your entire family.
1969
Even though Monty Python's Flying Circus did not air until October 5, 1969, great ideas have to start somewhere. The guys who made up the comedy troupe, including Graham Chapman, John Cleese, and Terry Gilliam, had worked together on a number of comedy shows before Flying Circus, but the date they are said to have come together to officially form the Pythons was on Mother's Day, May 11, 1969.
1989
Mother's Day celebrations must have been bittersweet in 1989. One of the most beloved sitcoms of its time, Family Ties, finished a 7 season run on May 14, 1989. Though the show primarily explored the politics of the 70s and 80s, it's that loveable Keaton family that made the show a hit, including that awesome ex-hippie mother, played by Meredith Baxter. On a side note, another famous TV mother, Judith Light from Who's The Boss, made a guest appearance during season two!
1988
On May 8, 1988, Mother's Day, Mike Tyson crashed his $180K Bentley into a parked car in New York City. Hopefully, Tyson's mother, Camille Ewald, grounded him for hot-rodding, reckless driving, and being late to dinner. "You're going to bed without supper, Michael Gerard!"
2010
Beloved American singer and actress, Lena Horne, died on May 9, 2010, which was Mother's Day. Horne was mother to two children, Gail and Edwin. Her granddaughter, Jenny Lumet, wrote the screenplay for Rachel Getting Married.
1971
In a triumph for Mother's Day history, at the 23rd Annual Primetime Emmy Awards on May 9, 1971, Jean Stapleton won best actress in a comedy series for All in the Family, beating stars Mary Tyler Moore and Marlo Thomas. TV Moms: 1; Single Ladies: 0.
Mother's Day Facts
50 countries around the world celebrate Mother's Day each year. Just like the United States and our northern sibling, Canada, the countries of Denmark, Finland, Italy, Turkey, Australia, and Belgium all celebrate Mother's day on the second Sunday in May. from SGN Magazine Every year in America, 4.1 million new mothers give birth. That's a lot of new honorees each year, so there's no sign of slowing celebrations.
Traditionally, India celebrates Mother's Day for 10 days each year during the month of October. No evidence that flowers must be delivered every day, but I know my mom would expect 10 gifts. And she deserves it! Mother's Day is the third largest holiday in the US for sending cards. It's estimated that more than 50 percent of American households send greeting cards to deserving moms, step-moms, and grandmothers. This does not include eCards or Facebook shout-outs. from SGN Magazine In France and Germany, matriarchs of large families can receive state-sponsored awards based on how many children they claim. It's like the child-bearing Olympics, but without bobsleds or pole vaulting. There might be pole vaulting; I've never been to Germany. In the UK and Ireland, "Mothering Sunday" is celebrated on the fourth Sunday in Lent. Historically, it was a day when master tradesmen gave their apprentices the day off, so they could return home and be with their families. Now they just watch re-runs of Celebrity Apprentice and talk about eating chocolate again after Easter. from New Orleans Magazine, May 2012 Now that you've learned everything you need to know about the history of Mother's Day, it's time to return to present day, and do what every self-respecting offspring should do: go shopping. Here's a few cool Mother's Day gifts that are sure to make her smile on the holiday, and every day.