Whether it's an annual reunion of college friends, or that optional obligatory Tuesday night office party, playing Dirty Santa is always hit or miss. Sure, they can be fun if you're the one that ends up with the Starbucks gift card, but are a down right drag if you get stuck with the unscented candles, or worse, From Justin to Kelly on DVD. One way to make sure you come out on top is to be the one that always shows up with the best Dirty Santa gifts. It feels good to set the standard, to be the one standing behind those funny Christmas gifts that get an "Ooooh," from the crowd, and get stolen again and again. As our present to you, here are the best funny Christmas gifts we could find.
Giant Extremely Large Flask
Bigger is actually better when it comes to funny Christmas gifts. There's nothing new about giving an engraved flask for Christmas, but when was the last time the recipient could then haul around a half gallon of booze in it? Although engraving might be a challenge if you don't know who's going to end up with it, there's something funny about carrying around a mammoth flask at, say, a wedding reception, with someone else's initials on it.
Funny Flask Gift Set
A fun little gift set always makes a good Dirty Santa gift, and everyone will want to steal this one! The box and flask can be engraved with a funny inside joke or something else that you coworkers will find humorous. Instead of a small bottle of whiskey, include a bottle of something funny, such as ketchup or nail police. Use creativity to make this set especially funny to the people you spend so much time with every day.
A Couple's Massage Gift Certificate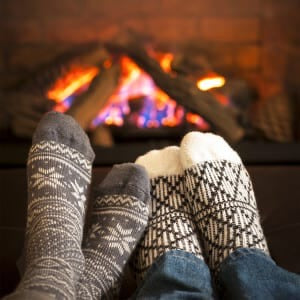 A gift certificate for a couples massage is on the pricier end of Dirty Santa gift ideas, but let's consider a few things. Massages have a built-in naughtiness. Everyone says they don't, but I've never told anyone that I got a massage without getting a happy ending reference from an amateur jokester in the room. Couples massages are extra funny if a single person ends up with it, as the floor opens up for everyone else in the room to: 1. Make fun of them for being single, and 2. Suggest the best person to invite, including but not limited to themselves, or 2nd grade teachers.
A Gas Pump Liquor Dispenser
Nothing quite says fun like a boozed up crowd! This Dirty Santa gift is a real crowd pleaser. Fill up this funny gas pump liquor dispenser with booze and let guests mix their own cocktails. What could go wrong?
Dirty Santa Gifts Perfect for the Whole Holiday Season
Have a blast with your dirty Santa gifts when you hand out these personalized sunglasses and flask as the ultimate gift set. You can add any message and name you want on the set, perfect for funny Christmas jokes or inside gags between you and your friends. Better still, no matter how hilarious you make this set, it'll still be totally practical for them to use for a drink or to keep the sun out of their eyes!
Ready to find the perfect Dirty Santa Gift?
199+ POPULAR DIRTY SANTA GIFTS>
Classy Coffee Mug
Turning to the more practical side of giving, coffee mugs are ubiquitous at holiday parties. It makes sense, though, because anyone with a flat surface can make use of a mug. There are unusual Christmas gifts to be found among this category, however, with an endless array of comical options. Mondays, booze, and the always meta caffeine references, just to name a few.
Dirty Santa Gift Ideas Fore Golf Lovers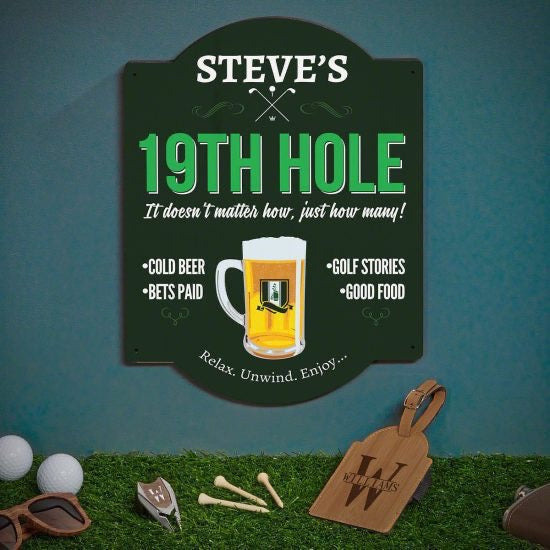 A good joke between golfers always has something to do with the nineteenth hole, so for this Christmas, make sure you capture the golf-lovers imagination of what makes good dirty Santa gift ideas with this 19th hole sign with personalized bag tag and divot tool! Each time they're on the course or at home enjoying a brew, they won't be able to help but get a chuckle from their gift!
Hilariously Rude Pint Glass
You love teasing your coworkers, and the best time to poke fun at them is during the holidays when you can give them a funny, rude gift. This stainless steel pint glass has hilarious personalization that reminds your coworker of how old they are. This is the perfect gift that's a little bit crude, a little mean, but also is a great gift to help your coworker enjoy their favorite cold beer.
A Clearance Item, but Leave the Sticker On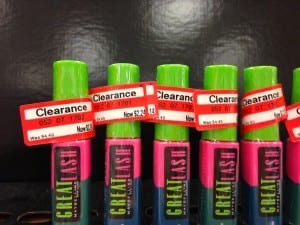 Everyone buys clearance merch for gifts; nobody wants to admit it. Dirty Santa parties are the perfect opportunity to celebrate this taboo practice by wrapping up your purchase with the price sticker still attached. Whether it's makeup, food, or an iPhone 4 case, all things turn into funny gifts when emblazoned with a red, cryptically numbered clearance sticker.
A Picture of Yourself
Ego and masculinity are birds of a feather, so self portraits are great Christmas gifts for men. Sure, they can always throw your 8 x 10 glossy out and use the frame, but with a dapper jaw line, and a herringbone hat worn at a rakish angle, why would anyone want to?
A Single Glass of Wine for the Night
What makes the best dirty Santa gifts you may wonder? How about a hilariously useful gift? This giant wine glass is after all only one glass, making it a little novel but great for someone trying to only pour one glass of wine a night!
165 AWESOME WINE GLASSES FOR CHRISTMAS>
A Rapid Weight Loss Book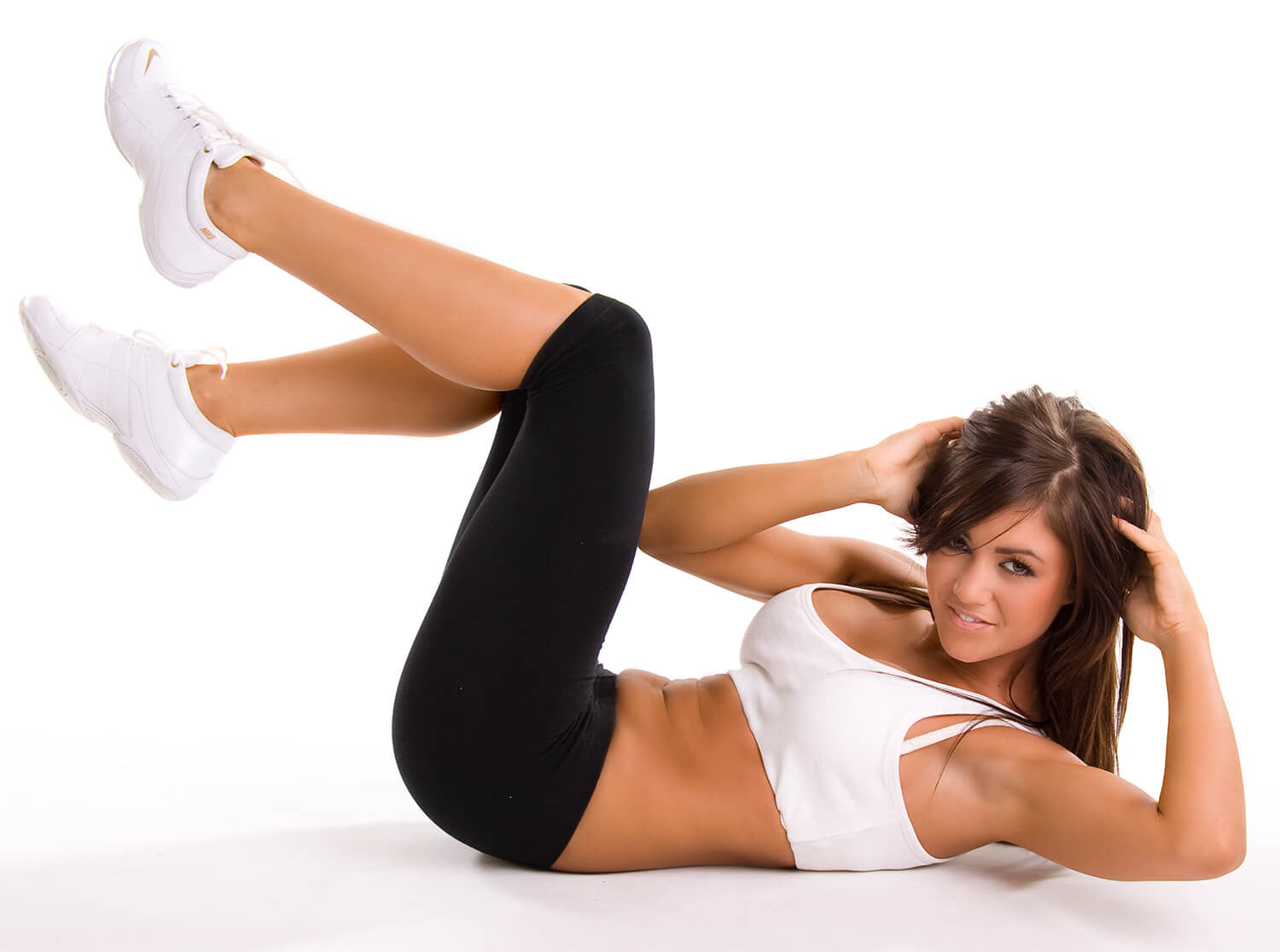 Even fitness buffs will be made speechless when unwrapping a rapid weight loss book. There's 1000s of great titles out there, such as, Thinspired, and Weight-Loss Apocalypse, which make incredible gag gifts for men. Nothing brings a room to it's knees quite like a grown man in full Christmas sweater regalia looking around a room and asking, "Are you calling me fat?"
Crystal-Clear Sphere Ice Molds
Some ideas for Christmas gifts are just obvious. These sphere ice molds always get a major reaction from the crowd. Useful for travel, music concerts, or impressing your friends, they make great stocking stuffers, too.
Hand-Me-Down Clothing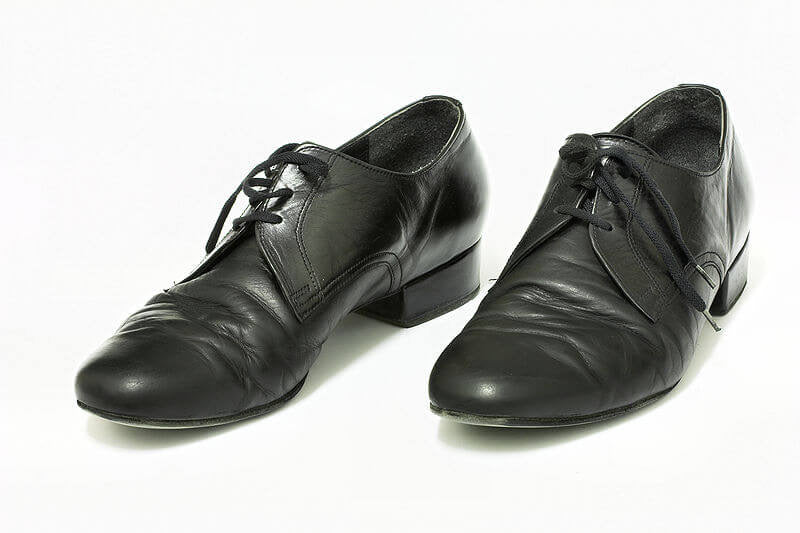 This one kills me every time. Kills me! Although there's no shame in sporting vintage clothing, it's 100% hilarious to watch someone open up a perfectly wrapped package, removing the glittery bow, and pulling out a wrinkled heap of someone else's hand-me-downs. The mixed expressions! The lack of words! The fleeting thoughts about throwing it to the grown in disgust! Weird gifts FTW.
Arm Them with Dirty Santa Gifts
Make partying this Christmas or New Year's Eve feel even easier and a bit more personal with this custom engraved cigar humidor! While their cigars will stay in tip-top shape, thanks to this great gift, you can also have quite a bit of fun coming up with hilarious messages to put on it!
Swanky Flask Set
Finding funny gifts for women is tougher than with guys, because, well, women are usually a tougher audience. You won't go wrong, though, with a flask set, especially one that's so cute! I'm not being sexist- guys are welcome to enjoy this flask too if they like, but what guy doesn't like a liquor sharing in his girl?
Santa Pants Wine Bottle Holder
Your bottles will wassail along, singin' a song, side by side in this Santa Pants wine bottle holder. Although silly gifts are most appropriate at drunken celebrations, these little pants will likely become a favorite piece of holiday decor. I mean, they are tiny little Santa Claus pants! What could be cuter?
Funny X-Mas Socks
Not all funny xmas gifts need to be useless. Gift your man some funny Christmas socks to keep his toes warm. To make this gift extra special get him the thin material basic ass socks because you don't want thick socks taking up his Asics tennis shoe space. Don't avoid any fun patterns. To find X-Mas socks you have a couple choices as most department stores carry these treasures. You can even find them online. Sometimes you can also get lucky and score a deal at the corner convenience store. Remember, nothing says "Happy Holidays" like warm feet!
Sasquatch Cocktail Shaker
Unless your gift recipient is actually Sasquatch, this cocktail shaker is way too big for one mixed drink. However, it's the perfect fun Christmas gift idea for people who like to entertain, or just enjoy sharing a round with everyone. Please drink responsibly!
10% Off Coupon to an Out-of-Town Business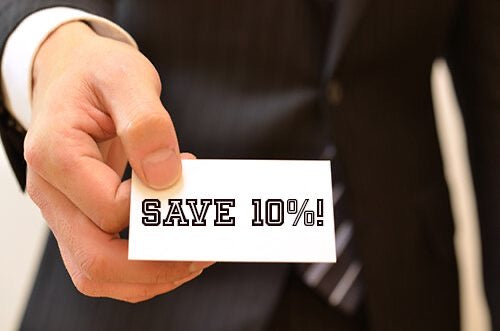 Who doesn't love things they won't use? Gift a coupon to an out of town business. Now the recipient probably will never use this discount card you got from your out of town adventure to buy fancy camping gear, but rather have it sit on their coffee table for a calendar year, glancing at it occasionally, and thinking of you fondly. They will also forget to take said coupon when they actually do visit the town, leaving them chuckling at their own thoughtlessness. Forget funny gifts for friends and give them something totally un-useful this holiday season.
Find More Unique Dirty Santa Gifts!