Nurses have one of the most important jobs because they work hard to ensure their patients are taken care of. They work long shifts that last anywhere from 10 to 12 hours (or even longer) and they're constantly on their feet. They look after patients, assist doctors, and comfort patients day in and day out. As the backbone of our doctor's offices and hospitals, they deserve amazing gifts to show them that you recognize how diligently they work caring for others. The ideal gifts for nurses are those that help them fully relax when they're finally finished with a shift or will improve their time on the clock, making their job a little easier. Whether the nurse is being promoted, having a birthday, or celebrating anything else in their life, there is an amazing present for them. We've tracked down the best nurse gifts that will make the special ones in your life feel incredibly appreciated!
Brighten Up Their Home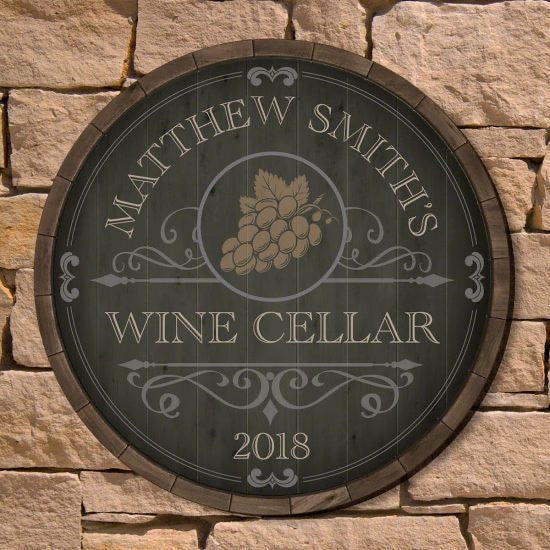 Home is the place where they do all their relaxing and recharging in between shifts. Make sure they feel great about their home with this wine cellar sign! It'll brighten up the space in their home bar, wine cellar, or kitchen so much, which will make them feel happier every time they're near it. You can even personalize this sign with their title as a nurse, making them feel really special and proud!
Custom Cutting Board
There's nothing like a home-cooked meal when you're done with work! When they arrive home absolutely famished from saving lives, this personalized cutting board will be there to greet them and help them prepare a tasty dish quickly and with ease. No matter what they're chopping up, it'll be so convenient having this cutting board handy, and they'll be really thankful for the aesthetic of this attractive board as well.
A Wine Tool Box for the Tired Nurse
When they've just gotten home after a long shift, they're definitely exhausted and could really use a glass of wine. The last thing they want to do is search all over the place for the necessary tools. That's what makes this wine box and tool kit one of the best gifts for nurses. They'll really appreciate being able to grab this box and a wine glass, sit on the couch, and pour themselves a glass of the wine they've been storing inside this handsome box. Having all they need in this box will make them very grateful!
These are a Shoe in for Best Nurse Gifts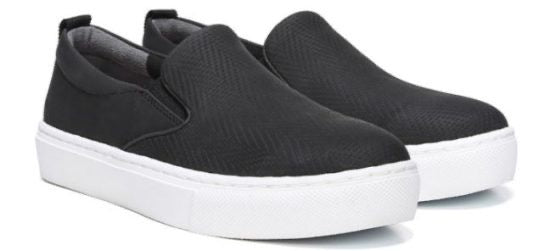 Spending hours upon hours straight on your feet can cause them to ache badly, but not with these Dr. Scholls shoes. Even after being on their feet for 12 hours, they'll still feel fresh and ready to continue working! Both the men's and women's versions of these nurse gifts are attractive and super comfortable, so they'll feel great about having them on their feet all day long. Goodbye, sore feet!
Stainless Steel Set of Gifts for Nurses
There's nothing like an ice-cold glass of their favorite spirit or cocktail after a long week at work especially when they had a busy shift without a moment to themselves. This personalized stainless steel tumbler set is the first thing they'll reach for when they get home! Their chilled wine, gin and tonic, or any other beverage will stay ice cold until the last drop, which is just what the doctor ordered as the cure for a long work week!
73+ HANDSOME PERSONALIZED CUTTING BOARDS>
Coffee Mugs and Carafe Nurse Gifts
When it hits hour seven of your shift and you still have five more to go, coffee is an absolute must! Thanks to this personalized coffee carafe and mug set, which is one of the greatest gifts for nurses out there, they can bring a lot of hot coffee with them to work and have enough for the entirety of their shift! It'll stay hot inside the handsome, personalized carafe, and the mugs are the perfect way to sip a quick drink of it here and there throughout their shift.
Bet on this Nurse Gift
Day after day of hard work can get to be too much if a little fun isn't mixed in there sometimes. With this personalized poker set, any nurse will love having a game night with some family members or nurse friends. This poker set is the perfect way for them to unwind for hours without even looking at the clock. Plus, you can be sure after a night with friends, family, and cards, they'll be refreshed and ready to go for their next shift!
Don't Let Nurses Go Hungry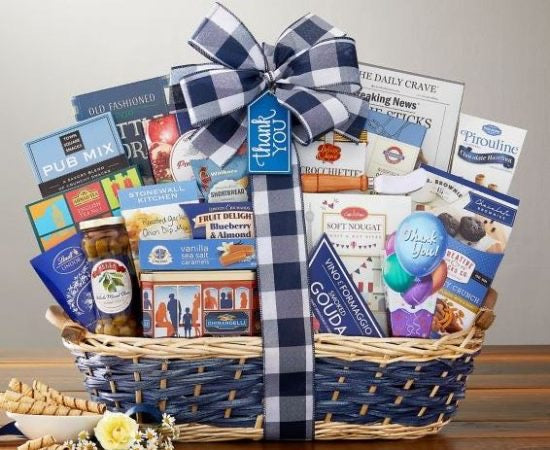 If there's one thing that's for sure about a hard working nurse, it's that they'll definitely get hungry during their shift. That's why this gourmet gift basket will make any nurse's mouth immediately start watering upon seeing it! It's the perfect nurse gift to give to nurses in your doctor's office or hospital to thank them for how diligently they've been working. From snacks like chocolates to garlic onion dip to different cheeses, the snacks in this basket will ensure that nurses don't go hungry while on the job!
Celebratory Glassware Set of Gifts for Nurses
When they get a promotion, help save a patient's life, or accomplish any other important task at work, they need a way to celebrate! This decanter gift set is one of the most fantastic nurse gifts that makes celebrating easy. They'll really enjoy toasting with a fellow nurse, doctor, or their spouse to commemorate the occasion, and they will definitely treasure this set forever and use it for future special celebrations!
For Their Beverage Needs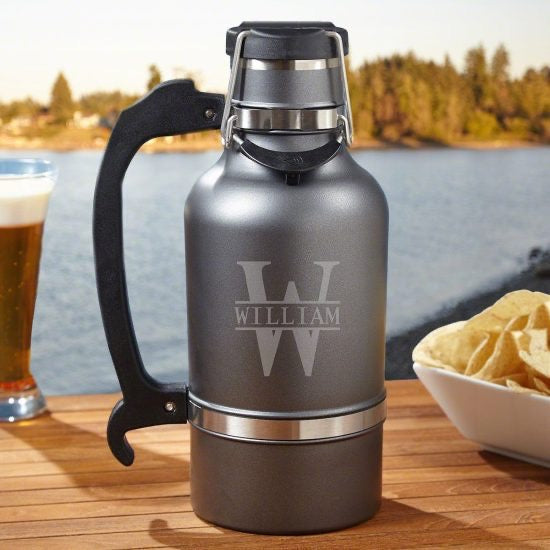 Maybe they're constantly finding themselves needing a couple gulps of cold drink of water, a sip of warm tea, or drink or two of hot coffee. No matter what their favorite drink is, make sure they can bring it with them to work with ease when you give them this custom gunmetal growler! It is the perfect way for them to keep their tea or coffee piping hot for their long shift or their water ice-cold. A gift like this is perfect since you know they'll bring it with them and use it on each of their shifts from now on!
A Gift for their Memories
Every moment in life is important, even with coworkers. Maybe it's those late night, after work beers with their nurse friends or the movies and baseball games they attended with their hospital coworkers. No matter what the specific occasions are, they never want to forget them. With this personalized shadow box, they never will! Whether it's those beer bottle caps, the ticket stubs, or other items like photographs or cigar bands, they'll really like keeping small trinkets that represent important memories inside this shadow box.
A Gift to Relieve Physical Tension
The stress on your body from standing up and working for hours straight is serious, so it's no surprise that nurses could really use something that helps ease the stress and tension in their muscles. With this miniature Theragun massager, their pain can be reduced and even eliminated! It's so small that they can definitely take it to work with them, and any time they get a cramp or knot while working, they can take this Theragun out of their bag and ease the tension.
A Special Set of Custom Wine Glasses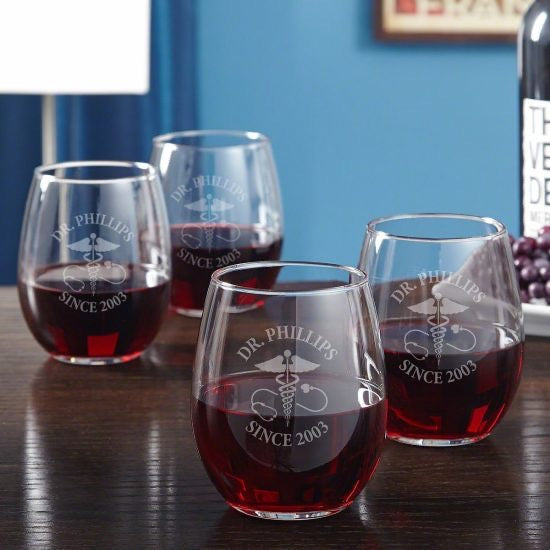 Sometimes during a long shift, all they can do is look forward to relaxing on the couch at home. A glass of wine will bring their relaxation to the next level, so you know a fantastic gift idea for nurses is this set of wine glasses! They're amazing nurse gifts because they're personalized just for them, making them feel so proud of themselves for all of their hard work and effort. They'll know they deserve that glass of wine!