The college student in your life is home on Christmas break. Make your time together even more memorable with a swanky Christmas gift for college students they will use every day. Our list has gifts that will make them better students, give them ways to relax after a marathon study session, and Christmas gifts that will make it even easier to create new lasting friendships. We've made it easy to find the perfect gift for the undergraduate, graduate, or doctoral college student this holiday season.
Custom Flask Gift Set
Looking for Christmas gifts for college students that will help them unwind after a long week studying? An engraved flask set is a perfect choice. They'll love taking the flask to concerts, campus events, or wherever it's needed. They can even grow in popularity when they easily share the wealth with the included shot glasses. It's even contained in a stylish wood box so it adds an element of class to their room. Just make sure they know to leave it a jacket pocket and bring it to their morning English class.
Sharpened Tools Ammo Box
Get the collegiate in your life a Christmas gift they'll never forget. This ammo can gift set has all the tools they could ever need to have a good time. Whenever they unwrap this gift, they'll never want their Christmas break to end. With an axe and personalized knife, they'll want to spend all their free time camping or lake trips. They can even celebrate their return to the wild with the included cigar-liquor flask. They'll even brainstorm how they can use the ammo can as a book bag for the Spring semester.
Clever Hair of the Dog Cocktail Glass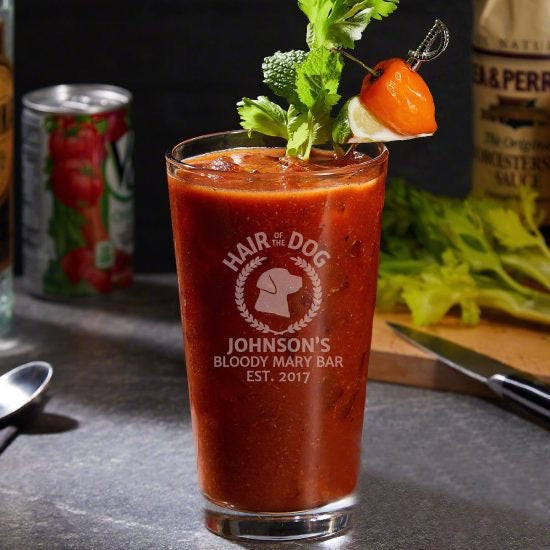 Having a hangover is unavoidable as a college student. It's almost a rite of passage. That's why for this holiday season they need a Hair of the Dog glass to help them survive until graduation. You could make this Christmas gift even better by pairing the glasses with your own personal and delicious hangover cure. They'll be extremely grateful to have these glasses when their alarm goes off at 7 in the morning so they're not late for an exam.
Colossal Beer Mug for College Students
In order to claim the crown of big man (or woman) on campus, they'll need one of the best Christmas gifts for college students out there. A colossal beer mug is just what they need to stand out in a crowd and slay a mighty thirst. Capable of holding an entire liter, the college student will love using this mug as they cheer on their school while watching a football or basketball game. They won't have to miss a moment of the action going back and forth for refills.
Poker Set for Game Nights
Guys love of poker is developed in college. That's what makes this personalized poker set a fantastic Christmas gift for college students. They'll love rolling into their game with a set made just for them. A big part of poker is psychological and this gives your college student the clear advantage. It even has dice so he can expand his skillset beat his friends in every game imaginable.
21+ PARTY GAMES FOR COLLEGE STUDENTS>
Google Chromecast
College students need to unwind. That's why a Chromecast is a fantastic Christmas gift for a college student. They can use it to binge watch shows on Netflix, Hulu, or wherever whenever their brain needs to cool down. They can display their laptop screen on their TV whenever they want a better view of their homework or research projects. It's also small enough that they can easily bring it from dorm room, to college apartments, to back home when they're on break. It's a versatile Christmas gift they won't forget.
Awesome Whiskey Cigar Flask
Part of the college experience is finding out who you are. After they unwrap this Christmas gift, the undergraduate you're shopping for will realize they're someone who loves to enjoy their whiskey and cigars in one incredible flask. If the student you're shopping for graduated in Fall then this is a standout way to congratulate them on all they've accomplished.
Stylish Cognac Glass Gift Set
One of the best Christmas gifts for any college student is one that adds a touch class to their life. They'll be the envy of everyone in their dorm, frat house, or university apartments when they're strutting the halls with a cognac glass filled to the brim. Simple Jell-O shots will seem passé when they return from the holiday break with this awesome Christmas gift.
Custom Bar Sign for a College House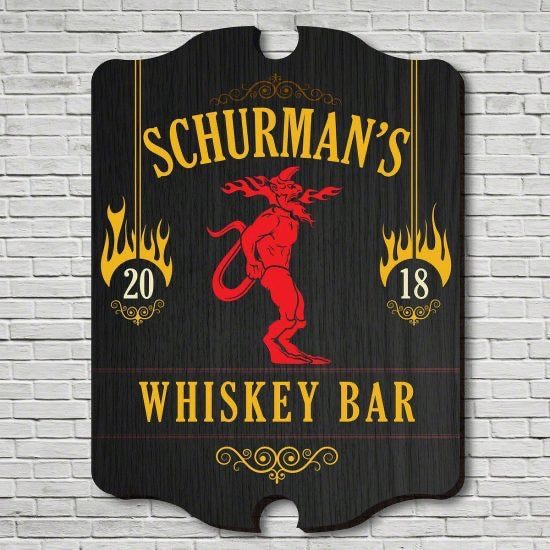 A custom bar sign is perfect for any college student this Christmas. It's a major upgrade from a thumbtacked poster of Fight Club that's hanging by a shred. This sign also signals that their room is the place to be for pregaming, binge watching, or playing video games until the sun comes up. A Christmas gift that makes them even more popular is something they'll love unwrap.
Motorized Cooler
Everyone in college needs two things: transportation and beer. Thankfully, this is a Christmas gift that can kill two birds with one stone. A motorized cooler scooter is an unforgettable gift that they will want to use any chance they can get it. This is the kind of Christmas gift that will let them be the life of the party whenever they pull into the driveway, hop off the scooter, pop open the top, and start tossing cold ones to everyone in sight. Every campus has myths and legends. Now your college student can become one after this holiday season.
Unique Stainless-Steel Wine Glasses
College students discover their love of vino during these formative years. It's guaranteed that sometime between their freshman and senior year they will try and fashion themselves as wine connoisseurs, especially if they spent a semester abroad. One of the coolest Christmas gifts for college students indulges their latest passion. These stainless-steel wine glasses will keep their wine at the perfect temperature and look stylish while doing it. It's a winning combo this holiday season.
Monogrammed Cocktail Shaker
Leave something under the Christmas tree that will leave your college student pondering what's under the wrapping paper. They'll spend more time trying to figure it out than they did their English comp. class. An oversized cocktail shaker is just what they need so they, and all their friends, can celebrate after a tough exam or turning in a twenty-page paper. They might even try and practice on the family with cocktails for Christmas dinner.
Classic Decanter
The best Christmas gifts for college students steer them toward adulthood without being too obvious. A personalized decanter will still let them put their favorite spirit on display, but now it won't be resting in a half-empty bottle resting on top of a dusty refrigerator. Go ahead and pair it with their liquor of choice for a top-notch gift they'll love to unwrap.
219+ LIQUOR DECANTERS FOR CHRISTMAS>
College Hacks Book
Should you be getting a college student another book? Yes, of course. Books are great. And while they may be overloaded with textbooks each semester, this is a book they will open more than they open Wikipedia each semester. This book has tips to increase brain power, how to get free food, and even make some extra cash. It has everything needed to make sure a student excels during their studies.
Really Cool Secret Agent Briefcase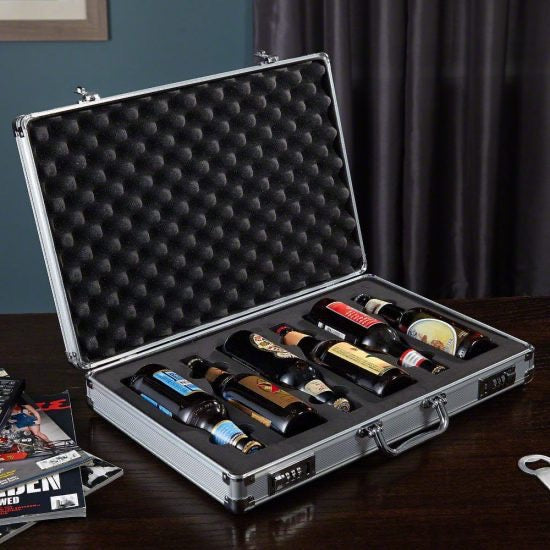 Being a college student is fun. So get them a fun gift this holiday season. They'll be a little underwhelmed when they unwrap this gift and think it's just a regular, old briefcase. That's why they'll be thrilled when they open it and see it's a decoy for carrying around their favorite beers. This gift is something they'll never forget and they'll find any excuse to roll up to a house party, tailgate, or wherever with this cool briefcase.
Glencairn Whiskey Glass for College Students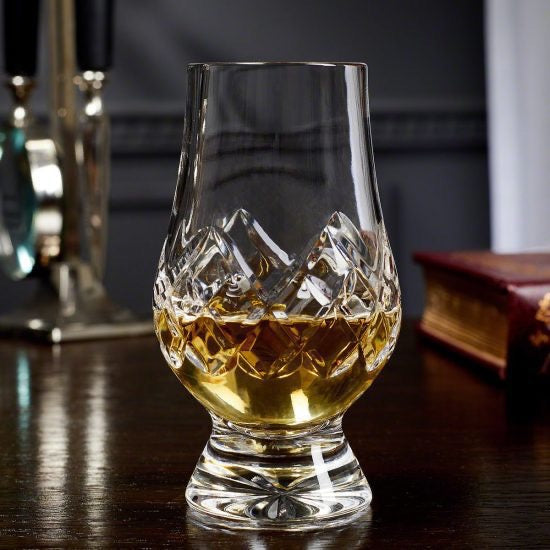 At some point in college, every student realizes the well whiskey won't just get it anymore. It may be when they're a junior or maybe not until grad school. But when that moment comes one of the most thoughtful Christmas gifts for a college student is this Glencairn whisky glass. They will love being able to finally experience and taste a whisky the way it was meant to be. Just be sure they hold off on using this gift until after Christmas dinner with the family is over.
Clear Door Mini-Fridge
Every college student needs a mini-fridge. It helps them stay productive when they need a quick snack while studying, but more importantly, it helps them keep their stuff separate from their roommate. This mini-fridge is perfect for dorm and suitemates because it has a clear door, so they can always tell if someone has been raiding their supply. That's what separates this fridge from the others and makes it one of the best Christmas gifts for college students. If you really want to go the extra mile you can even pack it with their favorite snacks and drinks for a thoughtful care package to take back home in the spring.
Essential Coffee Gift Set
If it wasn't for coffee GPAs across the country would plummet. Make sure your college student is always on their "A" game with a custom coffee gift set. The mug will be there for them whenever they need it in their home and they can even bring their coffee with them to class with the growler. Some sleepy-eyed coed classmates might start groveling at their feet just so they can be alert before their lecture starts.
Beer & Beard Lovers Gift Set
Every guy in college experiments with a beard at one point or another. Some guys decide it is the look to rock. They get beard oil, beard brushes, and all the essentials. But they still need something that shows the world how much their beard means. That's why this Christmas they'll love to add this beard lover's gift set to their living space. It gives them a cool pint glass and a beard cap map where they can save every important beer cap they get throughout college.
Traditional Custom Beer Stein
Everyone in college has a red solo cup. Get a Christmas gift for your college student that will make them stand out in a crowd. This personalized beer tankard not only will make their beer look and taste great, but it's also so well-crafted that it will last them years past when they walk down the aisle with a cap and gown. It will become their go-to glass anytime they need a beer.
Sonic Bomb Alarm Clock
Sometimes a phone alarm just won't cut it. College students will still sleep through them. This Sonic Boom Alarm Clock makes it impossible to just hit snooze and ignore your responsibilities and commitments. Not only is this alarm extra loud, but you can even stick it under the mattress and have it shake your bed. Nothing is going to make a college student readier than that feeling of waking up in the middle of an air raid.
Personalized Decanter Box Set
A monogrammed gift is a great way to tell your college student that their high school days a well behind them. It's time to enter the world of timeless style. This Christmas they will love to take home a gift that will allow them to toast with their friends after their school wins a big game or they all nailed a group project. They can even use the box to store their student ID, notebooks, flash drives, or whatever they need. Just make sure they don't forget where they put the box.
Liquor Bottle Gift Box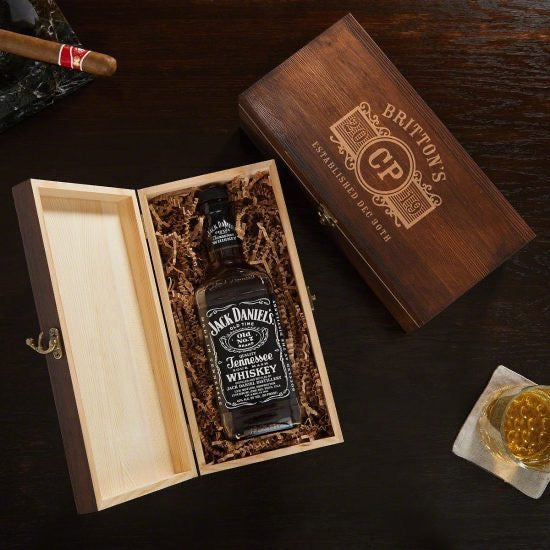 Now that they're no longer a freshman, you can finally get one of the best Christmas gifts for any college student. A liquor bottle is always a rite of passage when it comes to gift-giving. But don't just stick red and green bows on it and call it a gift. Get a liquor bottle gift box they can repurpose and stuff it with their favorite liquor. You could even add a bunch of miniature bottles or a cigar or two. Plus, wrapping this gift box makes the gift a much bigger surprise than trying to wrap a bottle.
Shot Glass Roulette Drinking Game for College Students
Drinking games are learned and mastered in college. That's why this shot glass roulette drinking game is a smash in any fraternity house. Sometimes beer pong and flip cup just won't do the trick. But this is a Christmas gift that will become legendary on campus. People will never forget their college experience with such a fun and original drinking game.
Quality Wireless Headphones
What's the most essential item for walking across campus? A quality pair of headphones. Whenever you're walking to Geology 101 in that building in the far corner of campus you're going to need something to pump you up. Skullcandy has created these sleek, wireless headphones that still maintain an awesome sound quality. After this Christmas, your college student will always their perfect sound whether they listen to hip-hop, country, or ska. It's even a great gift if they're addicted to podcasts.
Personalized Chalkboard Keg Tap Handles
College students have dream careers and dream man caves. This holiday season get them started with a custom beer tap handle. They may not be able to build their man cave right away, but they will love using it to kegs and try out homebrewing until they get their man cave or home bar fully operational. Just make sure they promise to give you the first pour from their man cave.
Engraved Jager Bomb Shot Glasses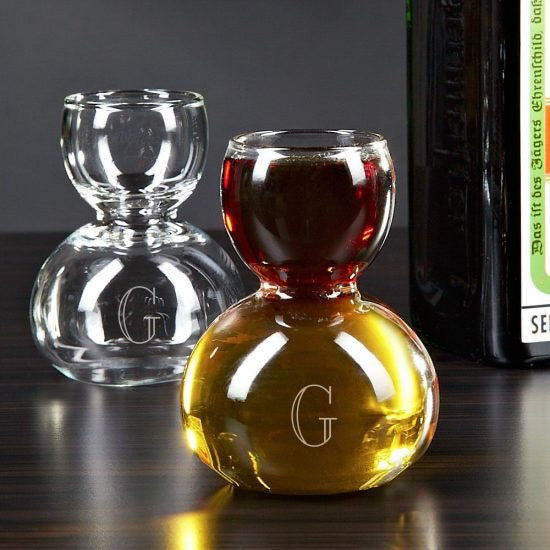 Jager Bombs popularity couldn't be contained just by spring breakers. They've become a staple on any college campus. Make your college student a hero when they return to campus with these awesome Jager Bomb shot glasses. They're great for any shot that warrants a chaser. They're not the best item to have with a Christmas dinner, but your college student can definitely try them out as a nightcap before they retire for the evening and return to their campus.