With the big day just a little ways away, it's time to get presents for the wedding party. But what gift do you get for the father of the groom? What makes a good gift for the father of the groom? Is it standard procedure to buy him something sentimental and small? Or should you go big and buy the father of the groom a high-class gift set? There are many ways for one to approach the conundrum of shopping for the groom's dad, and with these 22 amazing father of the groom gifts at the ready, you have a stellar selection of options to choose from this wedding season.
1. Personalized Decanter and Rocks Glass Sets- for the Dad Who Sips Whiskey
If you get the father of the groom gifts like a whiskey decanter set, be sure that it has the option of being engraved. This will not just elevate the significance of the gifts being given, but it will also reflect well upon the person handing them over. We find ourselves leaning toward this personalized decanter and rocks glass set due to its vintage whiskey label motif, and that it comes encased in a wooden box that has been engraved to match.
2. Wine Box Gift Sets- for the Man Who Prefers Fermented Grapes
Does your old man favor good wine over all other forms of alcohol? If that sounds like him then maybe it's best to buy a nice wine box gift set for a change. Making sure that the box set includes his family name, initial, and year of the wedding will help make the gifts become that much more meaningful. Be sure to opt for a wine gift set that allows you to have the lid of the box itself engraved to match the glassware contained therein.
3. Unique Engraved Coasters- Amazing Gifts for the Father of the Groom Who Values Design
Dads like products that serve a purpose, even when said purpose is as simple as opening a beer and keeping his bar-top free of condensation rings. Why not give father of the groom gifts the best of both worlds via a set of wooden coasters that double as bottle openers? These unique engraved coasters are a great way for the man of the house to have a custom wooden gift set that is both personal and extremely useful, and you don't have to break the bank in the process.
4. Hip Flask and Engraved Whiskey Glass Combos- Offering a Double Shot of Flavor
Whiskey at home, whiskey out on the farm, whiskey while tailgating… is there a place that isn't right for enjoying this magical elixir? For the man who loves good whiskey above all else (or any liquor for that matter), there comes a combo gift set that is just right for him. With both its traditional flare, and matching personalized initials, we find that the combination of a hip flask and an engraved whiskey glass to be just the right thing for the groom's dad. Don't forget to add-on a funnel and a set of whiskey rocks to make the whole set feel complete. While you're at it, a couple of these sets would also make incredible gifts for groomsmen so that all of the men in the wedding party have matching gifts.
5. Engraved Bottle Openers- Father of the Groom Gifts for Men Who Love Beer
Has he always been a bottled beer man, but struggles to locate his bottle opener in the drawer? Take away all that headache by giving the groom's father a custom-made, engraved bottle opener. Amazing beer gifts like the one shown here are made from high-grade materials like walnut and maple, and we really like that it comes with both his initial, and a powerful magnet to collect bottle caps as they fall. Don't forget to toss in a set of coasters to protect his bartop, and maybe a koozie or two for good measure.
6. Engraved Wooden Boxes for Liquor- Amazing Reusable Gift Ideas
Is a simple, cleanly lined look something that the groom's dad would gravitate toward? If that's the case, then maybe engraved bottle boxes are the sort of amazing father of the groom gift ideas he's been needing all along. Our choice would be something that has a sturdy hinged lid, and a structure that is made from richly stained wood. Throw in a bottle of his favorite liquor, and watch the father of the groom beam with delight. Looking for a gift for everyone in the wedding party that they'll all enjoy? This is it.
7. On the Rocks Gift Box- Amazing Father of the Groom Gifts for the Guy Who Likes to Chill His Liquor
When was the last time you sat down and had a nice glass of liquor on the rocks with your old man? It sure felt special, feeling the chill of premium liquor in your hand, as the rocks glass clinked with delight the moment dad tapped glasses with you. Father of the groom gifts from son, family member, or friend should share this same joy with a personalized gift box set that's been designed with sharing in mind. Check-out how this particular liquor sipping gift box set comes with everything you need, including whiskey stones, a bag for holding them, four tumbler glasses with a diamond design, and a walnut stained box with his initial on it for keeping it all in.
193 GIFT BASKET IDEAS FOR MEN >
8. Big Man Cocktail Shakers- for the Dad Who Loves Amazing Mix Drinks
Some may call it overkill, some may call it whimsical, we like to refer to it as the perfect cocktail shaker for the big man of the house. Holding a hefty 110-ounces, and made from super strong stainless steel, father of the groom gift ideas like these will help him serve up to 10 amazing mix drinks at once, and like the smaller version, contains a built-in strainer.
9. Personalized Wine Serving Trays- for the Gentleman Who Loves to Entertain
Here's something you don't see everyday: A wine serving tray that has been equipped with a clever holder design, and then finished with a couple lines of engraved text. Engineered to offer both safe serving techniques and unmatched cool points, this amazingly simple design allows the father of the groom to transport both a bottle of wine and four standard stemmed glasses. Since this personalized bamboo wine serving tray does not come with glassware, we strongly recommend adding a set of stemmed wine glasses and a bottle of red to the mix just to be safe.
10. Deep Sea Fishing Adventures!
Sometimes material possessions deserve to take a back seat, and experiences are given the chance to take the wheel. "Hook" dad up with a surprise deep sea fishing trip as wedding gift and he'll be jumping with glee over the notion of father-son time on the ocean! Plus, you're going to be able to eat whatever you catch, so bring your appetites if you end up going this route.
11. Glencairn Whiskey Glass Serving Sets- for Dads With Particular Tastes
Sipping liquor neat isn't for everyone, and for those that do enjoy it, there is one type of glass that typically is labeled as the best: Glencairn whiskey glasses. Engineered to trap key aromatics and look spectacular while doing so, the iconic tulip-shaped whiskey glass makes for impressive father of the groom gifts when attached to an amazing personalized serving tray. Tasteful touches that set this particular whiskey glass gift set apart from the pack are its laser-engraved Glencairn glasses, and that the serving tray is made from natural birch wood, acrylic glass, and carbon steel.
12. Personalized Tequila Shot Flight- Amazing Father of the Groom Gifts for Agave Lovers
When was the last time you did a shot of tequila with your dad? For some of you it has never happened, while others may struggle to recall the past weekend, meaning that it hasn't been all that long ago. Upgrading what he drinks his tequila out of could earn you bonus shots toward the end of the night, so give dad a personalized tequila flight paddle and see where the night takes you!
13. Engraved Exotic Wood Cutting Boards- Amazing Kitchen Decor for Men Who Cook
Taking the time to enjoy a home cooked meal is one thing. Taking the time to make it is another story. Help the father of the groom upgrade his kitchen appeal by giving him an engraved cutting board made from exotic wood. We fancy the look of this acacia wood cutting board, as it has a unique appearance, and comes etched with a design that is perfect for even the most macho fathers. Just don't forget to include a bottle of cutting board oil, the finishing touch that will both preserve your gift for years to come, and impress the man you are giving it to.
14. Professional Mixologist Gifts- for the Guy Who Always Makes Amazing Cocktails
If the gigantic cocktail shaker didn't seem like the right gift for the father of the groom, then maybe a professional grade set of mixologist tools is more up his alley. The convenience of having all the necessary tools at his fingertips (and neatly sorted when not needed) make this one of the most amazing father of the groom gifts imaginable. Maybe add a reasonably sized cocktail shaker that's been engraved to the equation in order to finish the set in grand fashion.
15. Amazing Ashtrays- for the Father of the Groom Who Smokes Cigars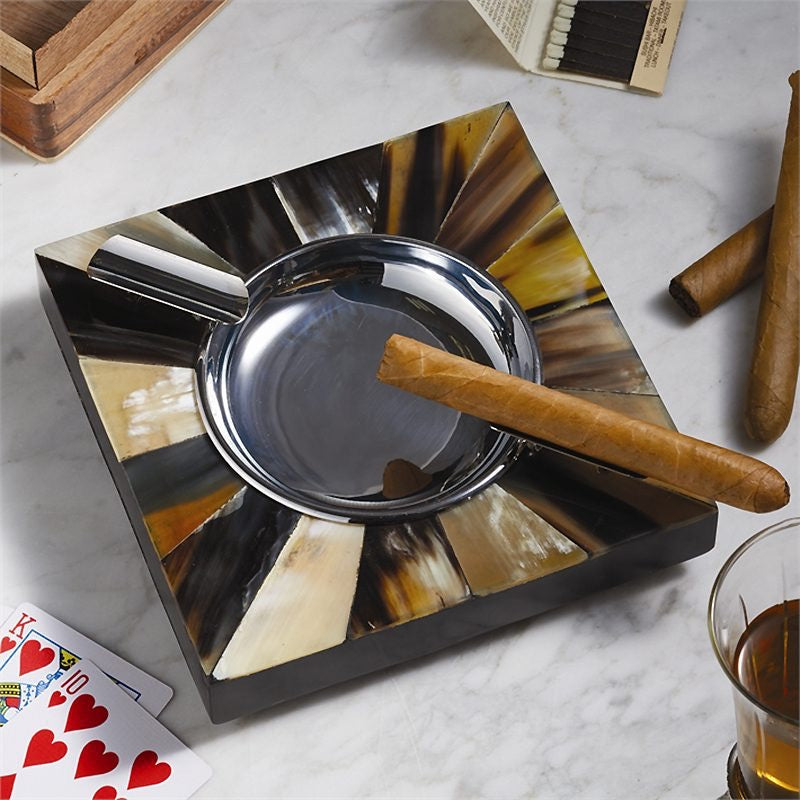 Nothing screams "father-figure" quite like a man smoking a premium cigar. The guys who always gravitate toward good tobacco deserve an ashtray that matches their elite taste, and we've found one heck of an amazing option. Made from a blend of wood, stainless steel, and natural horn, this amazing handmade ashtray is in a league of its own. A few notables are the fact that each ashtray is unique unto itself due to the natural materials used, and because of this, your old man will enjoy looking at it even when it is not in use.
16. Custom Built Mountain Bikes- Trail-Ready Father of the Groom Gifts From Sons
Does dad have a passion for plowing down dusty trails and hopping over tree stumps while riding atop his mountain bike? If that sounds like his idea of a good time then maybe you should consider getting him a custom built mountain bike! We really like how these REEB Cycles are built per order and include all manner of add-on, and that they are the brainchild of Oskar Blues Brewery, the guys who make Dale's Pale Ale!
17. Custom Glass German Steins- Big and Bold Beers Deserve Mugs to Match
The king of the castle deserves a mug of beer that has been designed for royalty. While there are many kinds of German beer steins on the market, upping your game and getting the father of the groom one that has been finished with a coat of arms and his initial is the way to go. Check out how the designer added tons of detail to the edges of the attached pewter plaque, and how the mug has been fashioned out of real German glass for instant beer mug bar cred.
18. Amazing Man Cave Signs- Because Every Male Needs His Own Space
Have you ever had the privilege of hanging out in the father of the groom's man cave? Was it amazing, yet still lacking in some strange way? Adding a custom bar sign with his name on it to the mix might be just what the place needed all along. Just look for one that has room for his name, a personal message, and maybe even a date for a personalized finish.
19. Drink and Snack Sets- Amazing Gifts for the Game Room
Is poker night at dad's place typically accompanied by salty snacks and strong drinks? Does he always insist on bringing everything out at once, but uses a cutting board to deliver the goods? Help the guy out by getting him a serving set that holds everything in place, and comes with both drink glassware and snack cups. Take the amazing gift idea to new heights by getting him father of the groom gifts like a personalized glass serving set made to his liking and he'll invite you back for poker night every time!
20. Genuine Cut Crystal Whiskey Glasses- for the Hard to Impress Patriarch in the Family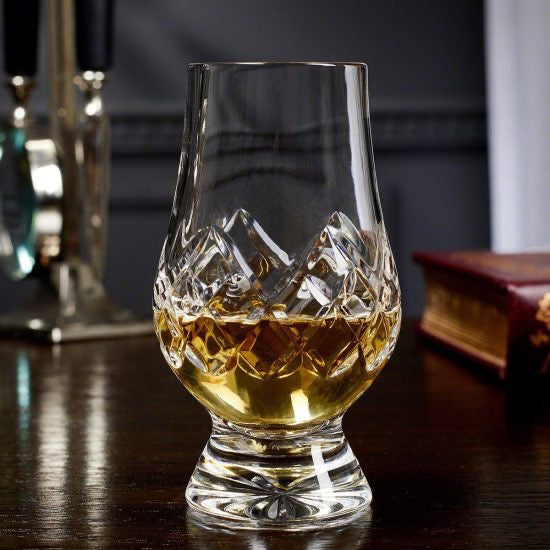 It may not be for everyone, but if the father of the groom has impeccable taste and tends to lean more toward single malt scotch whiskey than mixed drinks, this next gift is for him. Cut from lead-free crystal, and finished with a diamond design, these Glencairn whiskey glasses are a thing of beauty. Traditional in form, yet unique in how they have been cut from crystal, this is a gift that is best bought in sets of two for optimum enjoyment.
21. Personalized Tactical Hatchet- for the Guy Who Always Wanted a Tomahawk
Is the father of the groom an avid outdoorsman with a strong affinity for camping? Give the man with an insatiable appetite for spending time in nature a gift that he can really us on his son's wedding day, with a personalized tactical hatchet! We are quite keen on how this little 9-inch tomahawk is made from heavy-duty stainless steel and then finished with a covert black coating, and that it comes equipped with a sheath for safe carrying.
22. Kegerators- Father of the Groom Gifts From Sons Who Also Love Beer
Our final gift option for the day is one that will keep on giving just as long as there are suds left in the barrel inside it. Kegerators are now more affordable than ever, making them one of the best surprise gifts imaginable. Remember, father of the groom gifts from sons don't always have to be sentimental. Practicality is also a great selling point, especially when there are cold beers involved.