Day drinking is a far different practice than boozing it up with your friends at night. It's fine to have a day drunk every now and then, and who doesn't love a good brunch cocktail? But drinking all day must be carefully done, taking caution not to become too intoxicated for late afternoon and evening social activities. There's also the issue of getting too tipsy about mid afternoon, and losing half the day to an impromptu nap. Therefore, it is important to take it slowly, and treat yourself with interesting cocktails that enhance your day drinking experience, rather than quickly rushing you into a post-happy-hour-like stupor. Here are the top 8 best cocktails for day drinking, each with its own special purpose.
To Energize: Earl Grey Tea Cocktail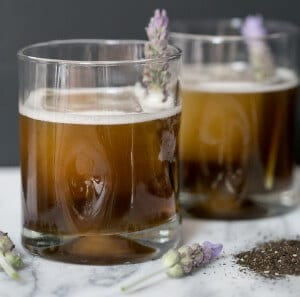 Morning cocktails must be subtle, but flavorful, and the Earl Grey Tea cocktail is a perfect fit. Made with freshly brewed Earl Grey tea, gin, honey, lemon juice, and lavender, it's a yummy mixed drink that will energize your day. The caffeine from the tea helps you focus and feel awake, while the floral flavors will invigorate your spirits, figuratively and literally.
To Refresh: Sparkling White Peach Sangria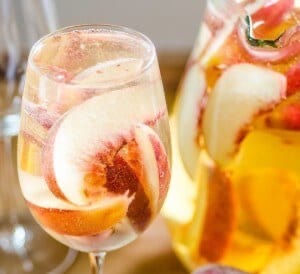 Sangria is a daytime drinking classic. Made with wine, brandy, and slices of fruit, this sparkling white peach sangria is sweet and refreshing. This recipe calls for seltzer water as well, adding a burst of bubbles to every glass. Definitely try to find fresh white peaches, because their tangy flavor will give these tasty mixed drinks a zing that you won't get from regular peaches.
To Get Motivated: Moscow Mule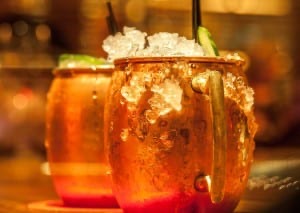 Ginger has been used for medicinal purposes for years, so ginger beer is a natural ingredient for a great day drinking cocktail. The classic Moscow Mule will help you get motivated with a spicy kick that comes from the ginger beer, boosted by a hearty shot of vodka. If you serve your Moscow Mule the traditional way (in a copper mug), the chill of the icy-cold metal rim will enhance your wake up call even further.
To Unwind: The Papal Maple

If you've had a stressful morning, and taken to day drinking as a way to unwind during the afternoon, The Papal Maple cocktail is what you want to go for. Made with cognac, maple syrup, blood orange juice, and cranberry bitters, it may not have ingredients that are readily available, but taking the time to bring them together is well worth the effort. Shaken and strained over ice, this is also a great brunch cocktail idea, giving a huge twist to the more pedestrian mimosa.
To Rejuvenate: Coconut Champagne Punch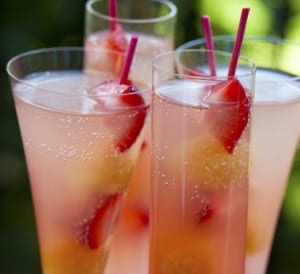 Coconut water is packed with natural electrolytes, and when you are drinking all day, it's important to stay hydrated! This coconut champagne punch combines fresh fruit, coconut water, juice, and sparkling wine for an incredible way to rejuvenate the senses. One of the most delicious mixed drinks on our list, this punch is perfect for morning cocktails or afternoon parties where you need to mix your drinks in large batches. Opt for a dry sparkling wine, rather than sweet, for the perfect balance of flavors.
To Contemplate: The Garibaldi

If the skies are calm on a weekday afternoon, and the temperature is just right, taking time to sit back and contemplate on life can be very rewarding. When you take time to reflect, mix up a Garibaldi cocktail. This Italian-inspired list of ingredients includes three different spirits, citrus juice, and mineral water. These complex flavors will give your taste buds something to think about, and draw your mind into a quite place of thoughtful contemplation.
To Relax: The Painkiller Prescriptive

Made with high-proof rum, citrus juices, and seasoned with nutmeg, the Painkiller Prescriptive was created to help ease those aches and pains and help you achieve relaxation. Originating on the island of Jost Van Dyke in the Virgin Islands, you can be sure that these great cocktails will transport you to an easy-going place. The recipe also incorporates cream of coconut, which adds a smooth, milky taste and texture, making it easy to close your eyes and dream of sunny beaches.
To Nourish: Bloody Caesar

Never forget to nourish yourself when day drinking. The Bloody Caesar cocktail is a Canadian spin on the Bloody Mary, and can be packed with as many celery stalks and pickles as your glass will hold. Using clamato juice instead of just plain tomato, you get a rich, satisfying sip every time. Rounding out our list of the best cocktails for day drinking, the Bloody Caesar is the perfect drinking companion for morning, noon, or even late at night.