So it's your wedding day and your best man is really coming through for you. The legendary bachelor's party he threw left big smiles on all your groomsmen's faces, he got you to the ceremony right on time and he's ready to pass you that ring like a pro. Of course you want to thank him and all your groomsmen properly, but you have questions. How do you choose the best gift for your best man? How much are you supposed to spend on wedding party gifts anyway? Where can you find unique best man gifts? Who can personalize your gifts for you? The answers to these and many other questions are right here. So read on, you lovestruck fool!
Custom Cigar Boxes that Won't Break Your Budget
Whenever a man wants to celebrate a special occasion, there's nothing better than a good old fashioned stogie. And if you're going to enjoy a cigar, why not do it right? You don't want to inflict an improperly stored cigar on your best friend, do you? That's why the Santiago Wooden Oakmont Personalized cigar box will be the perfect gift for him. Fill these with six cigars of your choice and you're in business. Every time he reaches for a celebratory smoke, he'll remember how much you appreciated his services as your right-hand man.
Engraved Steel Drink Tumbler –  So many uses…
So did you and your groomsmen party a bit too hard the night before the big day? Is your best man looking a bit shaky? Well here's a gift that's both handsome and functional. The Oakmont Stainless Steel Drink Tumbler will keep that eye-opening brew so hot he'll stay on his feet and pass those rings to you with no problem. 
 Liquor Flask with Built-in Shot Glass for Sharing
Does your best man like to drink on the go? Is he the kind of guy who's always ready for the party to start? If that's the case then the Engraved Dual Liquor Flask with Shot Glass Set is perfect for him. Wrapped in beautiful black leather and engraved with your best friend's name, this flask is the pinnacle of class. When it's time to imbibe, the collapsible shot glass pops right out of the side of the flask like magic. He's always been there for you when it was time to party, why not help him continue his noble work?
Upgrade Him to a Manly Whiskey Set – Plastic cups are so college…
Let's face it, your main groomsman is a classy guy. He's going to have guests and he's going to want to impress them. Why not help him show off with the Oakmont Etched Whiskey Decanter Set with Square Rocks Glasses set? The jaws will drop as he pours from his personalized decanter into his own personalized glasses. And when those guests ask him where he got this luxurious set, he'll remember you and the big day he helped to create.
Help Him Keep Time – Personalized Wooden Watch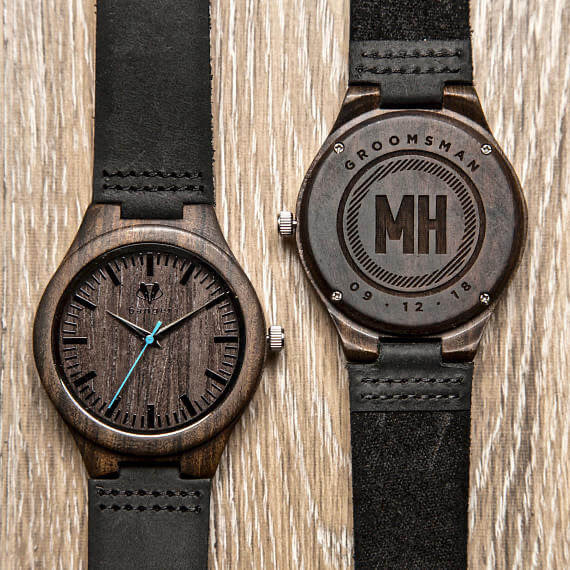 You need a gift that's a bit more practical. One thing you know for sure, you're going to want your best man to be on time on the big day. This personalized wooden watch literally has his name engraved right on it. Made from sandalwood and with a striking leather wristband, he'll have no excuse for tardiness.
Cool Fly Fishing Rod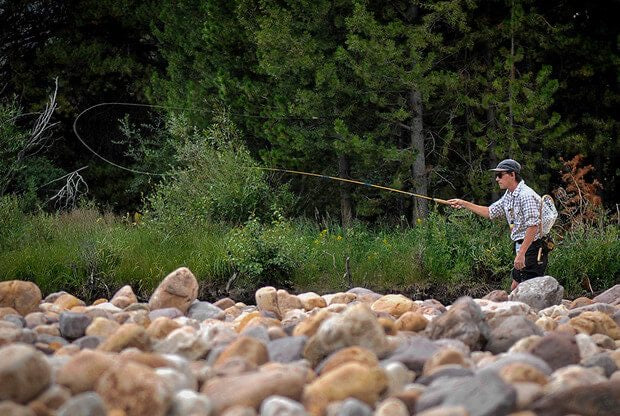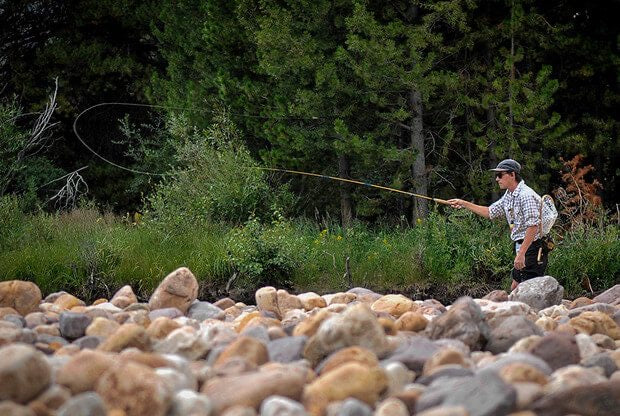 What is a good gift for the head groomsman who is also the ultimate outdoor adventurer? A fishing pole, of course! And not just any fishing pole will do for your advanced fisherman buddy. He needs the challenge of fly fishing, the manliest of fishing styles. The Tenkara Rods Mini Sawtooth Fly Package collapses to a mere 13 inches so it can easily be carried to the remotest of fishing holes. Even if he's not the outdoor type, this rugged gift will make him want to be. Show your best friend that you're not afraid to invest in his outdoor survival. Let him know he's the manliest of men. Those fish won't stand a chance.
All-in-One Personalized Groomsmen Gift Box Set
Show your best man he's truly awesome with this The Man the Myth Personalized Groomsmen Gift Box Set. Including a flask, a bowtie, and matching personally engraved box and glass, what more could your best friend ask for? In fact, consider getting one for every member of your groomsmen party.
Customized Bar Sign for Your Best Man
Get him something that he will remember long after the wedding is over, and is infinitely more memorable than a shot glass. These personalized bar signs made of maple wood and personalized with his name make a cool best man gift that will last for years. I mean what groomsmen or best man doesn't like to drink?
Grill Gear – for the Man Who Loves His Bacon

What's better than bacon? The answer is nothing. And with the Bacon on the Grill Cooking Rack, your best friend can take his bacon to the next level. Cooking bacon on the grill allows him to add even more smokey flavor to what is already the most flavorful meat of them all. This cooking rack diminishes those annoying flare-ups and keeps those precious strips from sticking to the grill. Let the flavor of bacon remind your best friend of your wedding for years to come.
Personalized Hatchets Make a Unique Best Man Gift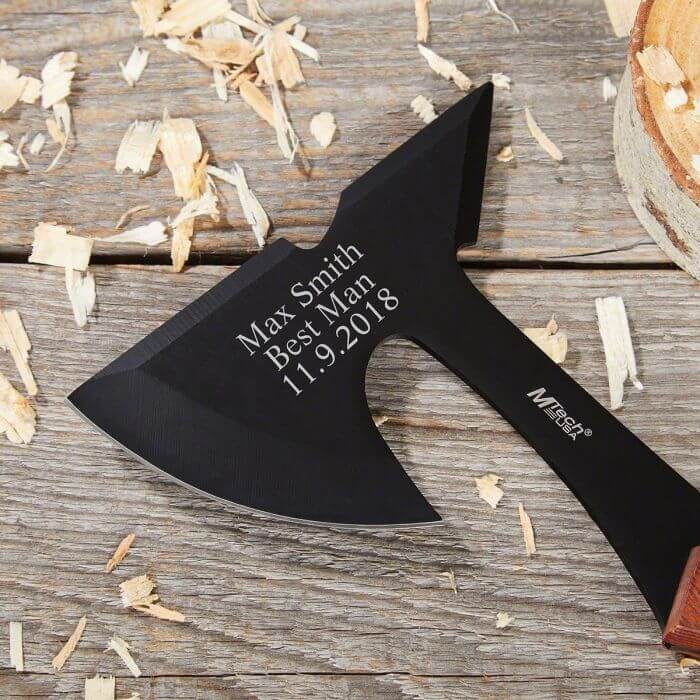 Why not give him a present that he'll never forget? Well, nobody ever forgets a hatchet. It cuts, it slices, and it has your right-hand man's name right on it. With The Personalized 9 Inch Hatchet with its natural pakkawood handle and imposing black blade, nobody will get in his way as he delivers those rings to you and your bride. It'll be the gift that everyone talks about.
Pop a Cap – Literally with This Opener
Let's face it, any best man of yours is going to need to open some beer bottles. Do the guy a favor and give him the Natural Beechwood Engraved Beer Bottle Opener. It'll be the perfect addition to his man cave. You don't want him using his teeth to open those bottles, do you?
Beer Cap Map – Make Art out of His Love of Beer
And speaking of opening beers, he's certainly going to want to commemorate his eclectic beer tastes. Get him the Beer Cap Map of the USA.  This wooden map of the good old USA has room for 80+ caps so he'll have his work cut out for him. Help him make his own patriotic work of art, perfect for his man cave.
Headphones He Can Jam Out To
So your best man is a music lover. We suggest the Symphonized Wireless Wood Headphones. For late at night or on an airplane, these headphones will let your best friend know that you cared enough to say thank you with the gift of music. With their noise canceling, bluetooth functionality and sleek wood finish, he'll be in sonic heaven for years to come.
Monogrammed Mug – The Classic Best Man Gift 
For best man and groomsmen gifts, nothing beats a high capacity beer mug. With the monogram or initials of your choice etched right on it, the 25oz Monogrammed Beer Mug will keep the man's beverage cold as ice no matter how long or more likely brief its existence may be.
Beard Oil – for the Bearded Man
Your best man should have a soft beard. It should smell nice, too. For these simple reasons, this Beard Oil will be the perfect gift for him. The ladies will love the aroma of coffee and chocolate and he'll be able to twirl that mustache and part that long beard however he sees fit. Of all the fancy beards out there, your best friend's will be the fanciest of them all.
Custom Cigar Box – for the Cigar Smoking Best Man
What's the perfect gift for the guy who loves to smoke a good cigar? Well most cigar smokers cherish the cigars they smoke and remember each as a different experience worth remembering. As such, this cigar band holder shadow box makes and excellent best man gift idea if he likes a good smoke even now and then. It comes engraved with his name on the front and has an easy to use hole in the top you can drop the cigar bands into. 
A Proper Set for Enjoying Whiskey
How do you choose a best man gift that will give him that little nudge towards maturity? The answer is the Marquee Engraved Whiskey Chilling Stones & Rocks Glass Set. Beer will always have a place in our hearts, but whiskey is the man's man's drink. Don't let your friend dilute that Scotch or Bourbon with the water from melted ice, make him use these chilling stones instead. Add in the engraved glass and box and he'll look like a man who isn't to be trifled with.
Tap Handles for His Kegerator
Maybe we've been underestimating your best man. Maybe your best man has the best man cave of them all. If so, the Hopewell Custom Beer Tap Handle will add a bit more luxury to his sanctum. Engraved on the top part and with a chalkboard style finish on the bottom part, he'll be able to customize it to his own liking and reminisce about your special day at the same time.
Deck Boots – for The Best Man Who "Steps in it" Often
Whether it's his mouth that gets him in trouble, or just the weather, these these Deck Boots will keep his feet warm and dry no matter the damp places he chooses to stomp his feet. Made of water proof materials you can be certain these boots will last season after season.
A Flight Set – for the Craft Beer Lover
What's the best gift for the best man who wants to expand his horizons? Consider the Carefully Crafted Personalized Beer Flight Set. With the personalized beer paddle and four snifter tasting glasses, nobody will turn down an invitation to his party.
Drinking Chess – Chess Never Felt so Fun
How do you choose a wedding party gift for the know it all? We suggest giving your number one friend the gift of the game of kings. The Checkmate! Shot Glass Chess set comes with the chessboard, and all the pieces are shot glasses. No matter how skilled a player your brainiac best man might be, he'll get drunker the more he wins. It's a sure way to even the playing field.
Hopefully this humble list will help you find the perfect gift for the friend who's been there with you for it all. He stood by your side on your big day, the least you can do is send the guy a proper best man gift.