You love Christmastime, of course, but there is a bit of stress involved: every year, there's that one guy you are buying a gift for, but you have no idea what to get. That could be because he claims he doesn't want anything or that he already seems to have it all. Regardless of the reason, we know it can be frustrating when you aren't sure what to get a guy for Christmas. We've found ideas that are one-of-a-kind, personalized Christmas gift ideas for him that he'd never think to buy for himself but will absolutely love getting as gifts! These mens Christmas gift ideas will alleviate all of your gift-giving stress immediately and make the guys in your life very happy on Christmas morning!
Wondering What to Get a Guy for Christmas? Pick a Cigar Gift Set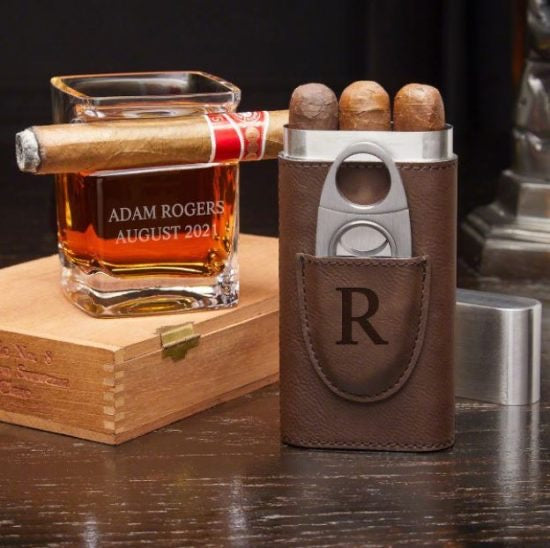 This gift is one that any guy will definitely love, no matter if he likes to enjoy cigars all the time or once in a blue moon. This cigar and whiskey gift set is an awesome holiday gift because it's so unique, he's never had anything like it. The cigar glass will make him feel like a king having the ability to drink his favorite spirit and have a stogie using one hand after he's taken it out of the leather cigar case. He'll love feeling so fancy when he's using this set to celebrate Christmas!
The Perfect Board Game
Give him a gift that's fun no matter what group of friends or family members he's with! Thanks to this Beeropoly board game, he'll be the hit of every party he throws or goes to when he has this game with him. He and his friends, family, and coworkers will have a blast playing this game, having competitive fun and enjoying their favorite beers while they're at it. You can even include a six pack of his favorite beer when you give this to him as an even better present! 
Mark His Space with a Sign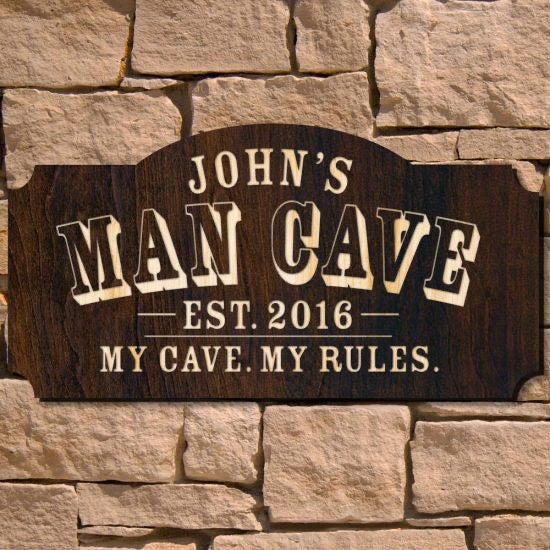 Guys are notoriously particular about having their own space. That's why this wooden man cave sign is the perfect choice when you don't know what to get a guy for Christmas. This handsome, customized gift will boldly mark his space in his house, which he'll really appreciate. Now, he'll always have the perfect spot to go when he just wants to be alone. What could possibly be a better Christmas gift for him than this?
An Amazing Ammo Can Set
Looking for what to get a guy for Christmas shouldn't have to end in something boring. Be different and exciting this holiday season with this pint glass ammo can gift set! As soon as he sees this can under the tree, he'll be pumped to open it up and see what's inside! He'll really like the pint glasses that give him the feeling of a real pub when he's enjoying a drink at home, and the ammo can is so unique he'll want it displayed somewhere in his home.
Just Do It
Get him a pair of the coolest shoes he's ever gotten! These Nike training shoes are incredible because not only will he feel really cool wearing them, but whether he's working out, out and about on his feet all day, or doing any other strenuous activities, his feet will still feel great at the end of the day! When he opens up his gift on Christmas morning, he'll immediately want to put them on his feet.
A Engraved Twisted Decanter Set
Few things make Christmas feel fancier than drinking your favorite Christmas scotch from a twisted whiskey decanter set! It's one of the classiest mens Christmas gift ideas that he'll be so thrilled to have. His whiskey, scotch, or any other spirit will taste delicious coming from such beautiful, custom glassware. His spirits will rise as he enjoys his favorite holiday spirits!
426+ WHISKEY DECANTER SETS HE WILL LOVE>
Personalized Glasses Make Awesome Mens Christmas Gift Ideas
There's just something about using a whole gift set personalized just for you that's tons of fun, no matter how old you are. That's why he'll think this engraved glassware box set is totally awesome! It's the perfect gift set for Christmas because he'll feel really special seeing his name on these glasses. You can even fill the custom box with other things he may want for Christmas to make this gift even more incredible!
Keep His Cigars in Good Shape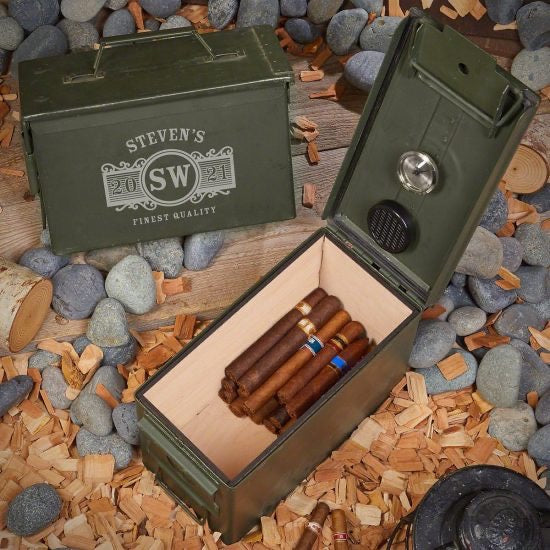 Super awesome mens Christmas gift ideas are often those that are so unique, they didn't know anything so awesome even existed! This custom ammo can cigar humidor will keep his cigars intact for a long time, ensuring they don't get too moist or dry out. He'll immediately see the awesomeness in such a useful and handsome holiday present!
Grown Up Toy
Get him the adult version of a remote control airplane! This GPS drone with a camera is so awesome because not only will it be a blast to fly it up in the sky, but the photos and videos it can capture will be incredible! Whether he's taking it to the local park or on an exotic vacation, this drone set of cool Christmas gifts will capture phenomenal footage that he'll love looking at all the time.
Super Unique Mens Christmas Gift Ideas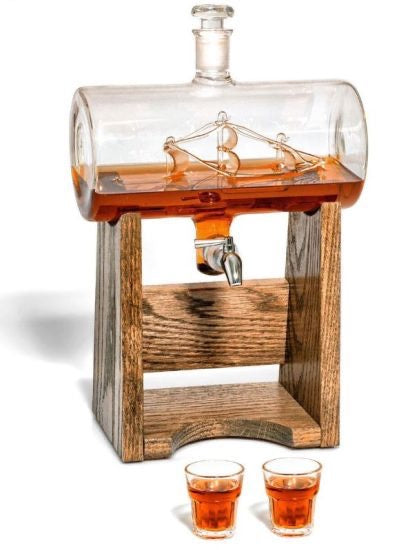 This spigot liquor decanter set simply couldn't be more amazing. He'll absolutely love filling up this decanter with his liquor of choice and displaying it in his home bar or man cave. He'll really enjoy showing it off to all his friends and then enjoying a drink of his favorite liquor from this decanter with them!
Unsure What to Get a Guy for Christmas? How About This Board!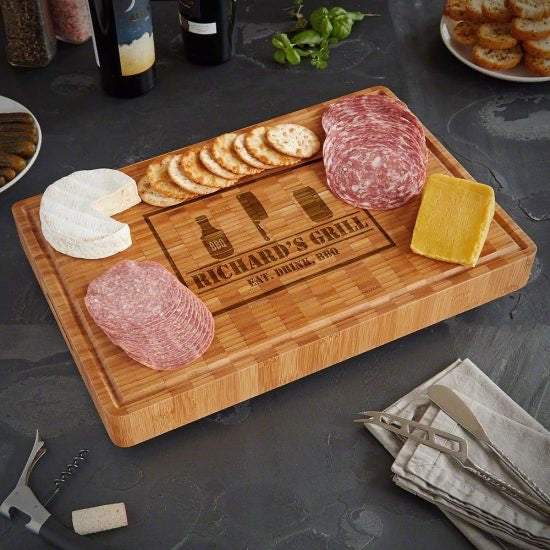 There's no doubt in your mind that he will think this engraved bamboo butcher block is the most amazing thing he's ever seen. Not only will he find it easier than ever to chop up favorite meats and other foods on this board, but using it to serve up his creations on the grill will be amazing! He'll greatly appreciate how easy this gift makes it for him to make some delicious foods and serve them to his guests.
Super Classy and Manly Gift Set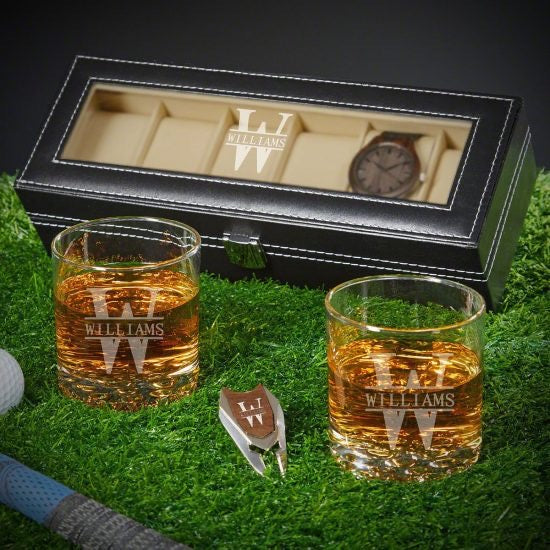 Don't let him go another holiday season without receiving the classiest and manliest gift out there! This leather watch and glasses set is fantastic because he'll really cherish having a nice place to keep his watches to ensure they stay safe. He'll also be a big fan of the custom glasses that make his Christmas drink, and drinks for any other special occasion, feel so much more enjoyable.
A Handy Travel Cord Roll
Go the super practical route for his gift this holiday season! This handsome travel card roll is a useful and fantastic gift, and it's a good choice when you're clueless as to what to get a guy for Christmas. All his important devices can be charged using this handsome gift which he'll appreciate. You know he'll use it every single day for a long time, which definitely makes it a good gift idea for guys!
Grilling Tools are the Best Mens Christmas Gift Ideas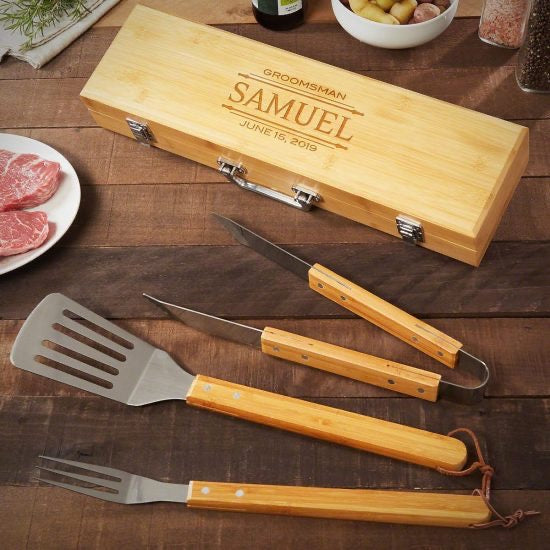 Get him a gift that makes him feel like the manliest man there is. This set of barbecue tools is fantastic because it has everything he really needs to cook up whatever his heart desires on the grill. With these handsome tools in hands, he'll feel like the king of the grill as he makes his friends and family hamburgers, hotdogs, and other delicious foods for his friends and family.
387+ UNIQUE PERSONALIZED GIFTS>
For Any Beverage He Wants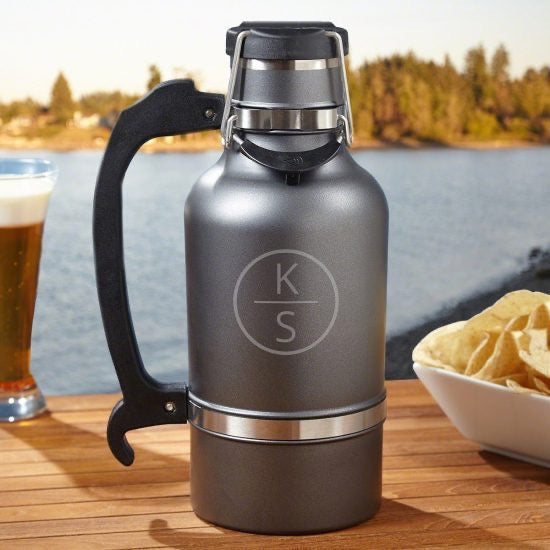 Men are adventurous individuals, so you want to get a guy in your life something that can accompany him on all his adventures. This insulated beer growler is one of the greatest mens Christmas gift ideas because no matter what drink he wants to bring with him on any trip or adventure, from beer to water to coffee to anything else, it'll taste delicious and stay cold or hot for hours inside. He'll love having this growler accompanying him for the rest of his adventurous days. 
A Delicious Mens Christmas Gift Idea
A manly snack gift box is always a phenomenal choice for a guy come Christmastime. This meat lovers snack box is great because he'll have some delicious snack food to enjoy during the holiday season. He'll really enjoy sampling the different flavors of beef jerky in this set, such as pineapple pork and teriyaki beef.
Don't Know What to Get a Guy for Christmas? Bet on this Poker Set!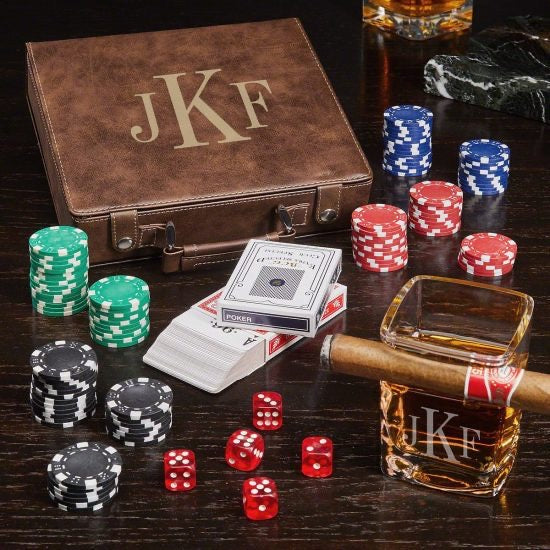 This poker chip case is a fantastic Christmas gift idea for him because he can use it whenever he wants to play poker and other games with friends and family. He'll love having a case full of high-quality accessories that he can easily transport to a friend's game night or to the holiday party. While he's holding his hand of cards in one hand, he can hold his cigar glass in the other and enjoy a drink and stogie while he plays.
Classy Whiskey and Cigar Set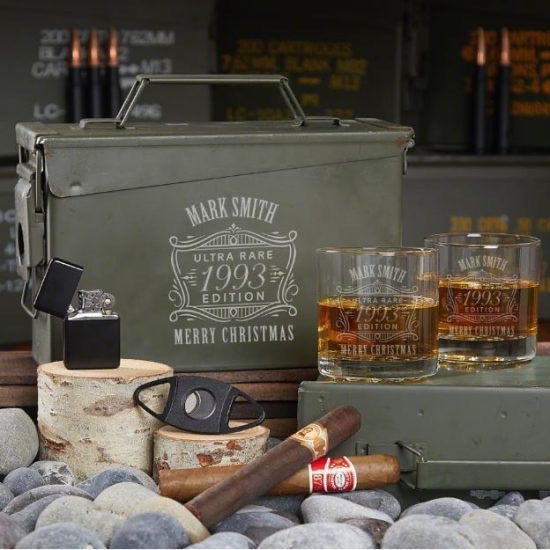 There's no way any man won't feel like the coolest man in the room when he opens up this ammo can whiskey gift set on Christmas morning! He'll be obsessed with this manly ammo can that he can use to store his fishing tackle, cigar accessories, or the handsome whiskey glasses! They will definitely become his go-to glasses to use on special occasions like Christmas.
An Innovative Shadow Box for Cigar Bands
One of the most sentimental mens Christmas gift ideas is this customized shadow box. Each time he enjoys a stogie with someone special to him, or at a special occasion like a holiday party, he can keep the band in this box as a physical representation of that memory. He'll really enjoy watching the collection grow over the years, and even as he moves to different houses throughout his life, this will always be hung up on the wall no matter where he is.
Organize His Desk with a Helpful Holiday Present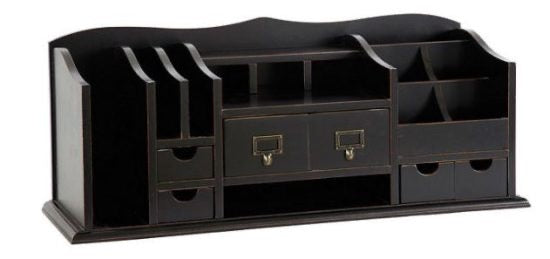 Men are all about practical gifts that help them organize their life, so when you don't know what to get a guy for Christmas, that's always a good route to explore. This wooden desk organizer is awesome because he can keep his pens and pencils, important documents, and anything else he wants all in one place. It'll really organize his work or home desk and make the space feel so much better, and he'll be so thankful for that organization!
Manly and Cool Set of Mens Christmas Gift Ideas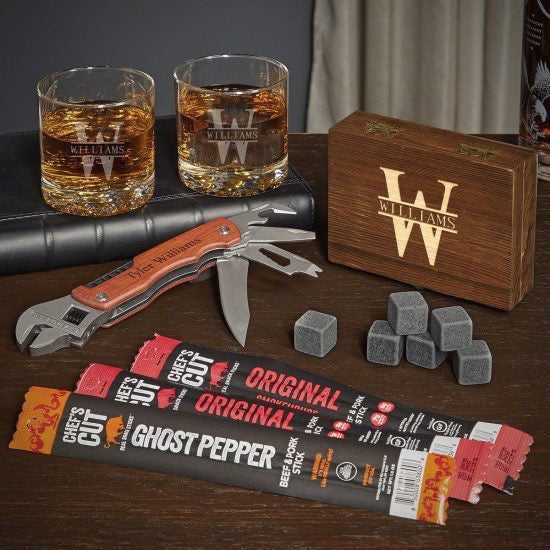 Get him the ultimate gift set that he'll use forever! This whiskey and multi tool gift set includes an awesome multi tool that he can use to fix up the Christmas lights, leaky faucet, or even Santa's sleigh! After all his hard work, he'll really enjoy sipping on a nice cold glass of whiskey using these handsome glasses and whiskey stones that are also included in this set. Don't let him forget to snack on this awesome beef jerky!