Tequila drinkers feel like an elite few who truly know the value of what they drink. While the world popularizes lime and salt, the truth of the matter is, quality tequila needs to be enjoyed just like how you would a good scotch, whiskey, or bourbon. You wouldn't judge that all whiskey needs a chaser based on bottle bottom-shelf bottles, would you? So, why do that with tequila? Instead, get tequila gifts for the lover of the agave-based liquor that makes the most of their favorite drink while also being something so unique and personal, it'll surely be one of their favorite gifts ever! Whether it is a tequila gift set, a personalized shot glass, or a custom liquor decanter set, they're sure to love any of these gifts!
An Elegant Decanter
Just like other high-quality liquors, tequila can benefit from decanting, so your first step in finding unique tequila gifts simply has to be a custom decanter! This is the perfect gift for a fan of the agave-based drink, especially because they can use it for any tequila they want! You don't have to worry about getting them the wrong bottle or anything, instead, with a decanter, they'll always have the perfect place to perfect the taste of their liquor while also having a gorgeous piece of glassware for their home!
Shots for Sharing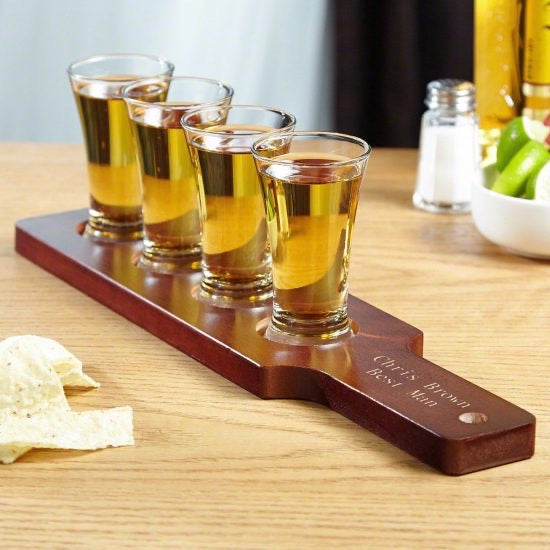 Now, you can tell a lot about how good a drink is by how much it is shared, and if this engraved flight set is telling you anything, it is that people love enjoying a good drink of tequila together! This is the ideal way to share a special bottle with friends, celebrate a major occasion, or even to try out different kinds of tequilas all in one sitting!
One of the Hottest Tequila Gifts
Can't get enough of your favorite liquor in day-to-day life? Why not add a unique hot sauce to your mac and cheese or scrambled eggs with a sauce that is made from tequila and black truffles? This has got to be one of the classiest hot sauces out there that also lets you fully embrace your love for your favorite drink!
Engraved Box Set for Tequila Lovers
While enjoying a good glass of tequila, if there is one thing that will make it better, it simply has to be a personalized decanter box set! These engraved glasses make fantastic tequila gifts since they make each sip feel more personal than the last! Plus, when you give these as a gift, each time your friend or family member serves up a drink, they'll feel like they're a top-quality bar sharing their high-end tequila with their favorite guests thanks to this awesome liquor decanter set!
Crystal Clearly a Great Tequila Gift Set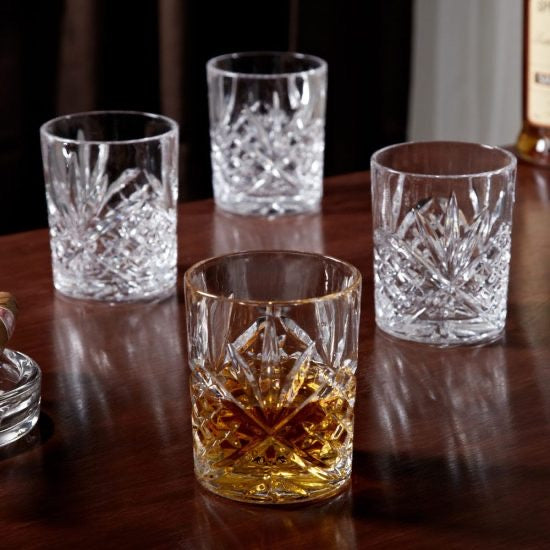 Speaking of matching glasses, check out this classy crystal tequila gift set! A silver or golden tequila will look even better inside these glasses than it did in the bottle. Perfect for slow sips or shots, these crystal tequila glasses are one of the fastest and easiest ways to make every glass of tequila feel like a refined experience!
Makin' Margaritas
Now, what would the state of things in the world be if Margaritas weren't mentioned? Make sure that you put this premium blender on your list so no matter what the occasion is, perfect Margaritas can be enjoyed at the touch of a button! Just make sure to bring some limes and a bottle of Clase Azul and you're to have given the best gift for a tequila lover ever!
A Custom Tequila Gift Set
There is something unique about a set of glassware that comes neatly packaged inside a wooden box. When you give this gift, you'll see their face light up like never before when they see their name on the lid, only to find the engraved tequila glasses and stones inside. This is the perfect set of gifts for a tequila lover since it is just as easy for them to throw a shot back as it is for them to slowly sip on a top-shelf drink. Better yet, they can share their tequila with their spouse or a good friend thanks to the second glass!
A Sign this is the Best Tequila Gift
Make sure when people walk in the door, they immediately know that they're in the home of an absolute tequila master with this engraved sign! This is an ideal gift for any home since they can hang it up from the kitchen to their home bar, and no matter what, this sign will fit in perfectly! Spruce the gift up with a bottle of Don Julio and this will be a tequila gift they'll never forget!
Custom Shot Glasses
Although tequila is meant to be sipped, that doesn't mean that every now and then you can't throw back a couple of shots the no so old fashioned way. With these initialed shot glasses, you'll always have the perfect set for you and your friends to throw back your favorite tequila. Just don't forget to have some salt and limes at the ready!
Get Creative with Cocktails
Not everyone is a legendary at-home bartender, but when you get this cocktail book, you can make sure to do your best! From simple recipes to more in-depth mixers, you'll be able to make any concoction you want! Make tasty drinks for yourself and impress your friends with your understanding of mixology with this literary influenced cocktail book!
Get Ahead with This Tequila Gift Set
Like spooky skulls? Want to celebrate Day of the Dead? Just enjoy something cool? If one of those questions were even a remote, "Yes," this decanter and tequila glassware gift set is a must-have for your home! It is the perfect way to decant your tequila as well as serve it from your matching skull glasses! Whether you want to have the coolest and most unique decanter or simply love skulls, you surely won't be disappointed with this gift set!
David Harrington is a seasoned researcher with a degree in English literature. He uses his extensive training and research skills to evaluate thousands of gifts a year. He then narrows that list down to a select few, choosing unique gifts that will surprise and delight his readers and their gift recipients.