Shopping for men can be tough sometimes. They can be picky, but they don't want you to spend a ton of money on them. You don't have to break the bank to get an amazing gift! Inexpensive gifts for men can be just as meaningful and awesome as luxurious gifts; whether they're an assortment of small items or a single gift. After all, it's the thought that counts. What's the secret to getting an amazing gift within your budget? How do you find inexpensive gifts for outdoorsman? What about for the refined gentleman? Get him a personalized gift for men! Any guy who gets a gift with his name on it will be amazed and think that you put a lot of effort and money into getting him something so special. You've probably got some questions, like how much is considered inexpensive? What are some inexpensive gift ideas for boyfriends? How do I find a good personalized gift on a budget? We've answered all of your questions and more, don't worry!
Make Him Feel Like a Legend with These Awesome Inexpensive Gifts for Men
The guy in your life is a really cool dude who is admired by many people, including yourself. Naturally, you want to get him a gift that's just as awesome as he is. You don't have to write him a message in the sky, you can give him something amazing like this gift set! It declares him as a legendary man to everyone, and it's just plain cool. He will love using the personalized whiskey glasses just so that he can show off the engraving, making him the envy of all of his friends. He'll also enjoy the handsome pocket knife in the set, as any guy can never have too many knives. Most of all, he'll want to display the personalized wooden gift box prominently in his home. He can use it to store his cigars, watches, or any other keepsake. Whether this is a birthday, anniversary, or holiday gift, everything about this set makes it one of the most impressive inexpensive gifts for men.
Up His Poker Game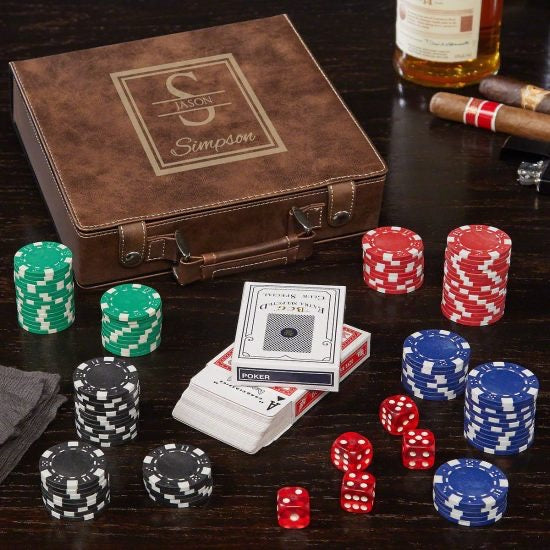 For a while now, he's been known to play poker a couple of times a month with his friends. They usually go to the local casino or to someone's house, but he's been saying that he wants his own set recently. However, he knows they can be pricey. Surprise him with this handsome faux leather poker set that looks like a classy, high-dollar piece, but actually is only $60. He will be amazed by the personalization and everything that comes in this awesome set. Now he can host his very own poker night thanks to your amazing and inexpensive gift idea!
Every Guy Who Loves Beer and Top Gun Needs This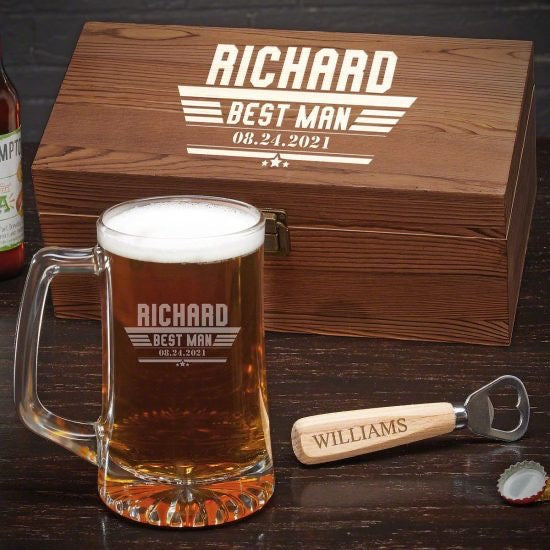 Even to this day, Top Gun is one of the coolest movies ever. The guy in your life quotes it all the time, and may have even joined the Air Force to be just like Maverick. You might not be able to get him his very own fighter jet or a personalized flight suit, but you can definitely get him a beer gift set that's engraved with his name, a title, and a date all in the Top Gun style! How cool is that? He will want to show off this set to everyone he knows and brag about his "official" Top Gun beer mug.
Give His Home Bar a Personal Touch
He's got a pretty cool home bar, and it has just about everything he needs for it to be completely furnished: bar stools, tap handles, glassware, and even a neon sign. One thing he doesn't have, however, is an official bar sign! No, you don't have to go to an Antique Store and try to find him a vintage piece, you can create a brand new one just for him! He will love that you went out of your way to make him something special just for him. Don't worry, it doesn't cost a fortune! Even inexpensive gifts for men can be meaningful and special. He will hang this super cool sign prominently in his home bar so that everyone who visits will see it. Plus, think of how great this manly gift for golf lovers will look when he is having people over at his place as the new 19th hole for golf or as the neighborhood's new home bar?
The Coolest Whiskey Gift Set He's Ever Seen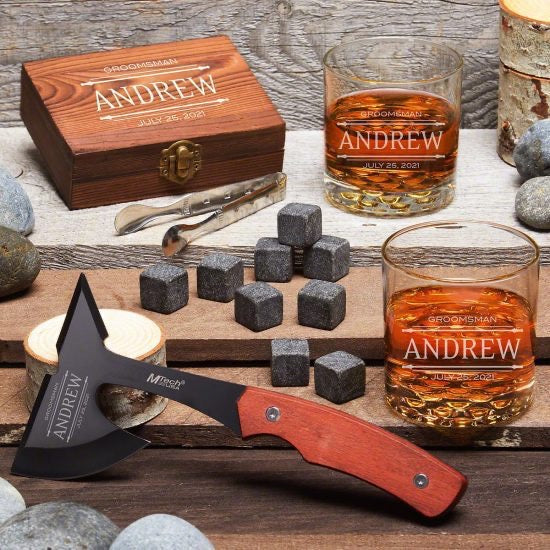 You want to get him something really awesome, but you're totally stumped and don't have a big budget. Gift sets are always a good idea because even the guy who says he has everything can appreciate a nice set of multiple items. For the whiskey-loving, outdoorsy guy, get him this manly and awesome gift set! He will love having his own custom whiskey glasses to enjoy his favorite scotch from, especially since he can use the chilling stones to cool his drink instead of regular ice. He'll finally be able to enjoy every last drop with all of the flavor! When he's outside during yard work or going camping with the family, he'll want to make sure that his trusty new hatchet is by his side. These impressive inexpensive gifts for men may look like they cost a lot, but the entire set is actually only $70! That's quite a deal for a set of four high-quality, personalized items.
513+ WHISKEY GIFTS HE WILL LOVE>
Help Him Organize His Essentials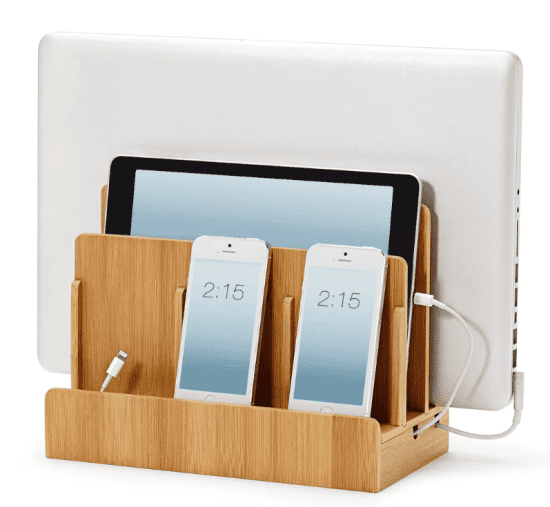 Sometimes, the best gifts are simple and useful. They're especially appreciated when they solve a problem, like a messy area. You've noticed that his bedside table is always cluttered and strewn about with charging cables and his various accessories, so why not surprise him with a handy gift that organizes everything? He will love that his everyday essentials are organized and have their own designated area. This charger organizer has plenty of spaces for his phone, tablet, laptop, smartwatch, or anything else he has. The charging cables conveniently slide through the little holes in each slot so that they don't get tangled in each other. Getting ready in the morning will certainly be a little bit easier now that he doesn't have to fight with all of his essentials!
Unique Beer Growler Set
You typically give the beer-loving guy in your life a case of his favorite beer as a gift because it fits in your budget, and you know it is what he really wants. This time, you want to give him something a little more personal. Since he loves craft beer, a custom growler set is the perfect inexpensive gift idea! He will love using the growler to store and serve his own home brew or to take to the brewery to fill it up with his current seasonal favorite to enjoy at home. He can use the matching pint glasses to serve beer to a couple of friends or to share with a buddy.
The Manliest Inexpensive Gift for Men
For a guy who's manly, outdoorsy, or into guns, you don't have to get him something extravagant to make him happy. Men who are into those things appreciate practicality and prefer to only have what they need. You've given him camping equipment or gift cards to his favorite sporting goods store before, but now you're out of ideas! How about an ammo box that was once used by the US military that's personalized just for him? He will love it. Ammo boxes are great for storing anything from live rounds to precious documents, because of their security. They even have watertight seals. Such a cool item surely costs a ton, right? Nope! This personalized ammo box will only set you back a mere $40. That's a heck of a deal for such an awesome inexpensive gift idea, and makes it great for birthdays and anniversaries.
For the Guy Into Guns
When it comes to getting inexpensive gifts for gun lovers, you don't have a lot to work with as most gun accessories and parts are pricey. You're on a budget, but you still want to get him something nice besides a pack or two of pistol ammo. This personalized bullet whiskey stone gift set is perfect! It's cool, related to guns, personalized, and won't burn a hole in your wallet. It's certainly one of the coolest inexpensive gifts for men into guns! He will be so surprised when you give him this amazing gift set, and will definitely pour you a glass of scotch so that you two can try out the glasses and whiskey stones.
A Gift Set Unlike Any Other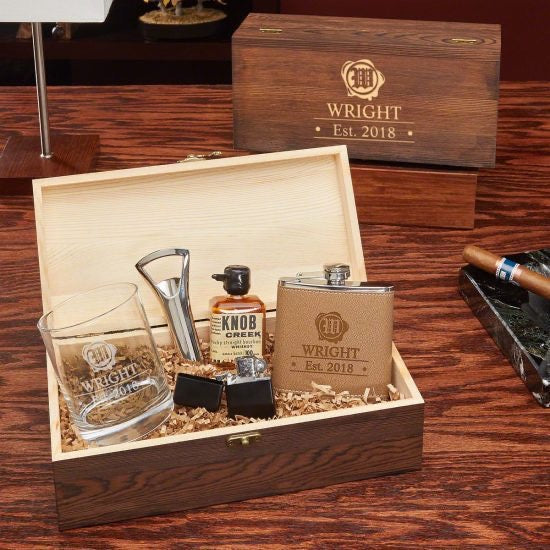 Every year, you struggle to find him a nice gift for his birthday or Christmas. He's always hard to buy for because he has so many interests and hobbies that you can never pick just one to focus your gift on. This year, however, you're going to give him a gift set with all of his favorite things. It may look like an extravagant gift set with a hefty price tag, but this five piece gift set is actually only $70! That's a great value for getting so many awesome and personalized gifts in one set. He will love each piece: the rocks glass for his evening bourbon, the lighter for his stogies, nifty bottle opener for when he feels like a beer, and the flask will bring some of his favorite liquor with him wherever he goes. Plus, he can use the wooden gift box to store anything from his lighter collection to Hallmark cards! Inexpensive gift ideas can be just as impressive and meaningful as luxurious gifts, as you can see!
Every Man Needs to Read This Book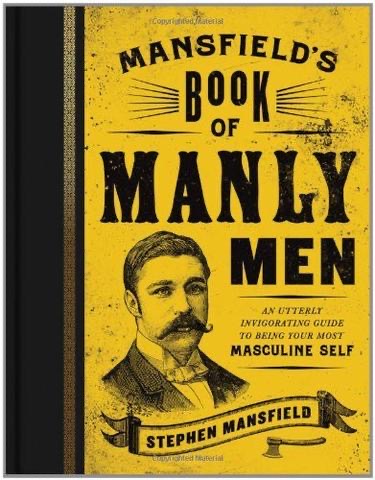 He's always been a manly man. He's got an awesome beard or mustache and is known to perform extraordinary feats of strength. Such a man doesn't want anything fancy like a brand new grill or an expensive power tool, he wants something that speaks to his character. Well, perhaps the ultimate guide to being manly is his ideal gift! This hilarious and awesome book will become his new favorite tome to read within a few pages. He'll want to pass on this book of manliness to his son and make all of his fellow manly friends read it.
Whiskey and Cigar Inexpensive Gifts for Men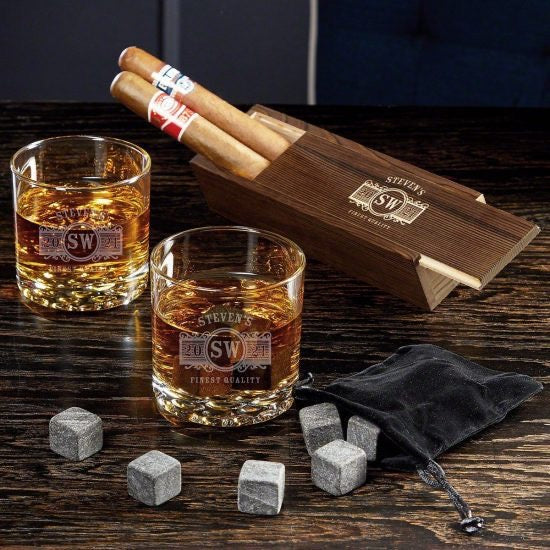 There's nothing like a glass of scotch and a fine cigar to help him unwind after a long day. You know this is his routine, but you've noticed that the tools he's using to relax could use an upgrade. You don't have to go all out and get him a pack of extremely rare cigars or even a top-shelf bottle of whiskey, but you can help him out by getting him this whiskey gift set! He'll finally be able to enjoy his favorite scotch properly with the rocks glasses and whiskey stones. He'll certainly enjoy being able to store his cigars in the wooden box so that they stay secure and fresh. Thanks to your thoughtful gift, he can relax even more!
A Fun Game He Will Love
Guys who enjoy board games can never have too many. They love trying out new games and getting expansion packs for their existing ones. You've thought about getting him a personalized board game, but those can be pretty pricey. You can, however, get him a whole new board game he's certainly never seen before: Beeropoly! This fun beer-themed game is just like Monopoly, but all about beer. You even use bottle caps for the game pieces! How cool is that? He'll get a kick out of this unique game and will want to play it just as often as Settlers of Cataan!
Whiskey Gift Set for Two
Whiskey is a drink best enjoyed with a friend or a loved one, and your boyfriend or husband loves to pour you two a glass to enjoy after dinner every night. Rather than just getting him a whiskey gift for Valentine's Day or your anniversary, you can do one better and get something you two can use together! One of the best inexpensive gift ideas for you two is a nice set of personalized glasses and whiskey stones. You can have the design feature your last name, initial, and a fun phrase. You will both enjoy using the whiskey stones instead of regular ice since they chill your after-dinner drinks without diluting the flavor. Plus, all of your friends will be jealous of your amazing personalized whiskey glasses!
A Must-Have Cooking Tool That Costs Less Than an Instant Pot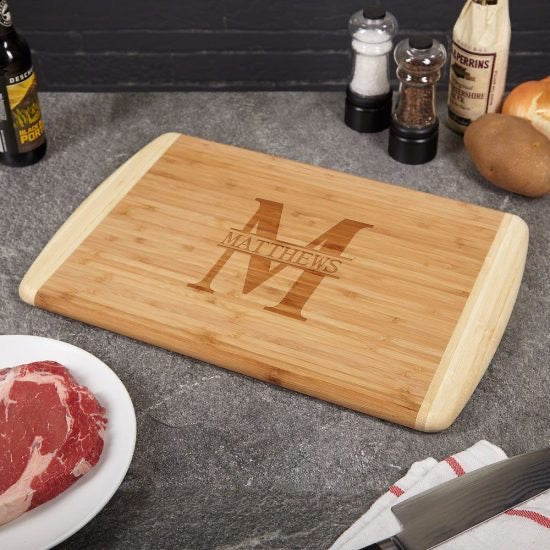 Cutting boards are always underrated gifts. Everyone uses them, and the guy in your life who cooks has had his cutting board for quite a long time. It's covered in nicks and has become hard to clean, so it's about time for an upgrade. But don't just get him any old cutting board, get him one that's personalized! He will be amazed that you went out of your way to get him something nice, especially since it has his name on it. Whether it's for his birthday, the holidays, or "just because," he will appreciate this custom bamboo cutting board for years to come. When this one's all worn out, he'll want you to get another one just like it!
Turn His House Into a Smart Home
In this day and age of high-tech gadgets like AI assistants and Virtual Reality, the guy you know is just dying to be a part of it! You want to help him out, but you can't afford the entire Google Home set or an Oculus Rift. You can, however, help him start his Smart Home with Amazon's Echo Dot! One of the most useful inexpensive gifts for men, his handy little device will give him the first taste of AI assistants with Alexa's help. He can ask her about the weather, order something he needs, make a shopping list, find nearby stores or restaurants, and so much more. Once he's gotten used to using the Echo Dot, he'll never know what he did without it! On his next birthday or Christmas, you can get him a second piece of Smart Technology and keep going every occasion until his entire house can be controlled via voice command.
A Unique Way to Show Off a Bottle Cap Collection
Ever since you've known him, he's been really into beer. He loves trying new brews, and has always mused about starting a bottle cap collection or doing something unique to show off the beers he's tried. No, you don't have to make him a crazy sculpture out of bottle caps, but you can get him a shadow box! With this cool piece of decor, he can collect hundreds of bottle caps over time and show them off in a unique way. He'll especially love the engraved quote and personalization on the glass! Shadow boxes are always great gifts, especially when you're looking for inexpensive gift ideas.