For every kind of drink out there, there are must-have glasses. Don't be surprised, but from a Bourbon Sidecar to a Gin and Tonic, there are ideal glasses for each mixed-drink. It isn't that you can't have a cocktail from a different glass, you can do as you please! However, there is a reason the glassware has been shaped and designed the way it is, various types of cocktail glasses are made to enhance flavors, add room for more liquor or mixers, or keep bubbles in for fizzy drinks. So, make the most out of your favorite cocktail by getting the most awesome and most functional types of drinking glasses for each drink!
Old-Fashioned Types of Cocktail Glasses
A staple for anyone's home for cocktails, mixers, and neat drinks is a rocks glass, also known as an old fashioned glass as well. For fans of whiskey or bourbon, this is the perfect way to serve and enjoy Old-Fashioneds, whiskey on the rocks, or a Godfather. The simple, clean, and classic look of a rocks glass is easily one of the coolest ways to enjoy your favorite cocktails.
A Coup-le of Great Glasses
Enjoy a glass of Champagne from some of the most iconic types of drinking glasses ever seen, Champagne coupes! These are a great way to enjoy any drink out of a saucer style while feeling like you're right back in the American 1920s as one of Gatsby's house guests.
The Perfect Types of Drinking Glassware for Any Cocktail
Want a set of glasses that are perfect for any kind of drink? Look no further than this awesome stainless steel tumbler set. Perfect for wine, beer, or cocktails alike, this set is nearly indescribable! Making these tumblers fantastic for outdoor occasions like a BBQ or even at the campsite! However, if you prefer to stay home, the stainless steel insulates them too, making them great for every chilled drink you can think of!
A Glass that Rocks Any Kind of Drink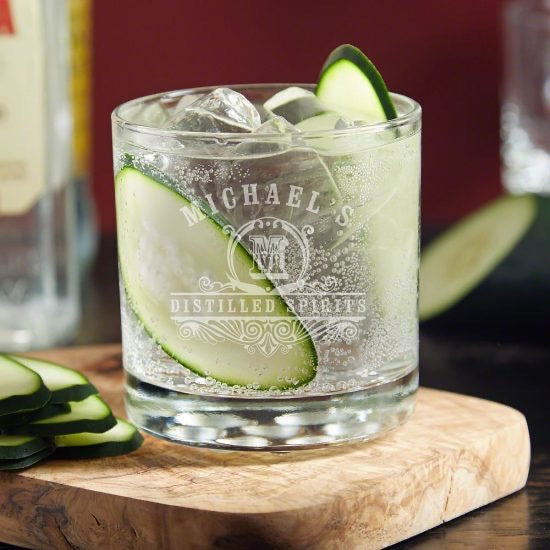 Old fashioned glasses aren't just for brown liquors, they work fantastically well as a way to enjoy other classic cocktails, making these incredibly useful types of drinking glasses. For example, this personalized cocktail glass is a great way to enjoy a Vodka Basil Smash, White Russian, or even a Gin and tonic.
A Double Taste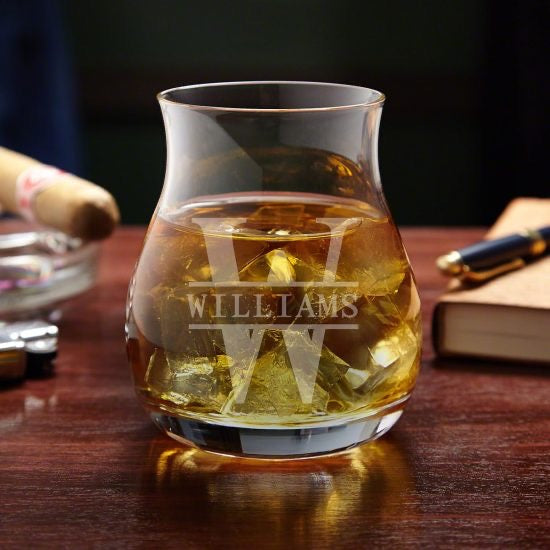 Some types of cocktail glasses do a fantastic job of performing two tasks instead of just one. This Canadian Glencairn outperforms the original Glencairn when it comes to cocktails because of its larger shape. The wide mouth and base allow you to use this as a tasting glass or as a cocktail glass that has plenty of room for mixers and ice! The large size makes this a great casual cocktail glass with a lot of unique character thanks to its shape!
591+ WONDERFUL WHISKEY COCKTAIL GLASSES >
Cool Crystal Highball
A quality highball glass is a great choice for mixed drinks that require mixers and ice. With a great glass like this crystal one, you can add all the crushed ice you want for a Mint Julep or make the tallest Gin and Tonic. This glass even takes the drinking experience a step further by being made out of crystal, making it a classy, versatile glass for any home!
A Modern Martini
The original Martini glass came out to reinvent the Champagne coupe, so why not go a step further when you're looking for new types of cocktail glasses with an even more modern set of Martini glasses. This set is a fantastic modern set that is a blast to have at parties. The unique design makes them sleek and perfect for Martinis, Manhattans, Pisco Sours, and Cosmopolitans.
One of the Most Unique Types of Cocktail Glasses
If you're going to enjoy a Moscow Mule, you simply can't do it without having it out of a copper mug. The classic mug for the Mule has never deviated since the inception of the drink (how cool is that?). However, with a classic cocktail drink like the Mule, that doesn't mean you can't step the glassware up a bit by placing a unique twist on it by adding a monogram to your glass or if you prefer, get a whole set that has your initials engraved right into the copper!
A Glass of All Trades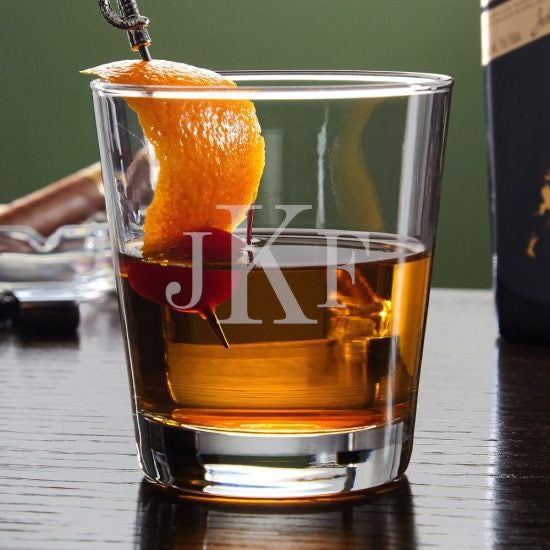 Need a glass that will have you ready for any occasion? A classic rocks glass is the ideal way to ensure that no matter if you need a glass to make a mixed drink with rum, gin, bourbon, vodka, or cognac that you are ready to go! These types of cocktail glasses are a true jack of all trades. They can do anything from a Vodka Cranberry to a Fat-Washed Mezcal.
A Set of Glasses that Won't Burst Your Bubbles
Gin and Tonics can be enjoyed in a variety of types of drinking glasses but the absolute best way to enjoy it is from a set of balloon glasses. Although a bit retro looking, these balloon glasses are the ideal way to enjoy the bubbly drink because the unique shape helps retain some of the bubbles while also opening the flavor and aroma up. What more could you possibly want out of a glass?
Tropical Glass
Make your next Pineapple Screwdriver or Pineapple Bourbon Lemonade even more tropically themed when you get to enjoy it out of a pineapple-shaped glass! The glass is even dyed to look like a real pineapple, how cool is that? Make the next Tiki party as tropically themed as possible by getting a set of these crystal glasses.
Types of Drinking Glasses for All the Mixers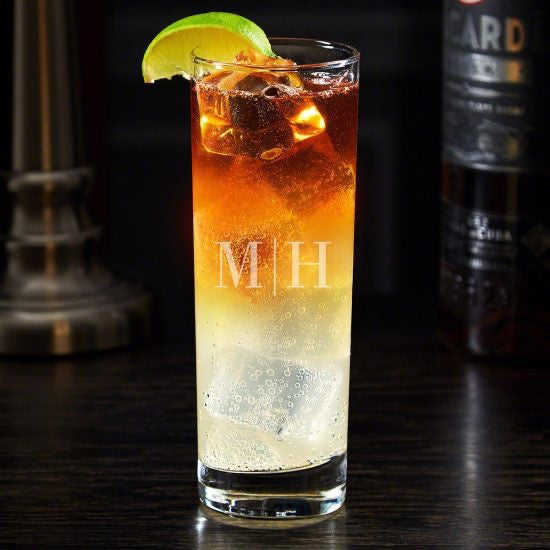 Need a cocktail glass that is perfect for containing all your ice and mixer? Look no further than a Collins glass. These are the perfect types of cocktail glasses to enjoy Cuba Libres, Madras, or even the classic High Ball! The Collins glass is the ideal glass when you know that your preferred cocktails always come with a healthy amount of ice and mixer!
Custom Cognac Set
Whether you prefer to enjoy cognac on its own or want to have a Sidecar, look no further for the glassware you must have in your home with this cognac gift set. This is perfect for sharing with someone else who is a cognac aficionado and even comes with a few cigar accessories for a classy refined night of vices!
High-Class Hurricane Glasses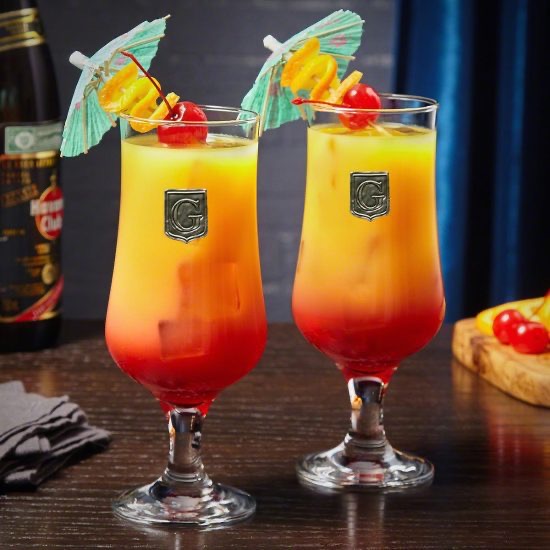 There is a certain feeling of relaxation every time you enjoy a drink from a hurricane glass. It seems every drink that is made just for these glasses: Pina Colada, Hurricane, Painkiller, all just scream relaxation! Make sure that you can feel like you're on the beach every time you make your favorite cocktail by pouring them into your own regal crested hurricane glass. Just don't forget the tiny umbrella to fully complete the tropical theme!
Give These Types of Cocktail Glasses a Shot
Still, having fun with shots and chasers? Never use two glasses to enjoy both ever again with this shot and chaser glass! Using these unique types of cocktail glasses means that you can have a Jager Bomb ready to go with an energy drink underneath making it the most seamless Red Snapper you've ever had or a Tequila Sunrise with the same setup! They may seem novel at first, but you and your friends will love using these for any drink that requires a chaser!
85+ MUST-HAVE COCKTAIL PARTY SUPPLIES>
Retro Rocks Glass
On some occasions, a single old fashioned glass doesn't have all the room you could want for the drink you're having. Whether you really like the liquor and need more than a few ounces or want an old fashioned glass to also hold all of your mixers, you need to look no further than a double-old fashioned! This glass is exactly what you think it is, an old fashioned that holds twice as much as a normal glass!
Choose D: All of the Glasses Above
Out of all these types of drinking glasses you still haven't been able to decide on just one? Then save yourself the chore of indecision and get them all! This matching set of cocktail glasses is a fantastical (and super cool way) to see exactly which glasses you like and which drinks you like to pair them with. It even comes with whiskey stones if you want to make neat drinks instead of cocktails!
The Types of Drinking Glasses You Can Chill With
Rocks glasses are great for enjoying chilled drinks. The wide mouth and base make it easy for you to fill it with ice while you're enjoying Pêche d'Ange or something as simple as a Jack and Coke. This cocktail glass makes it even more enjoyable by ensuring that your hands stay warm and your drink keeps cool by wrapping the glass with personalized monogrammed leather!
When Your Cocktails Need a Real Set of Stones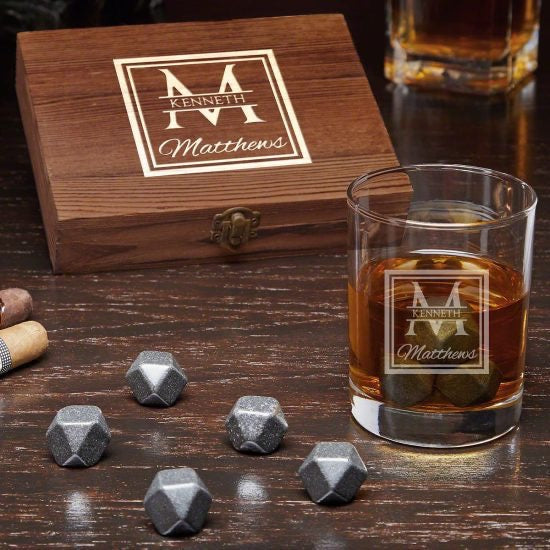 Speaking of chilled drinks, some whiskey pursuits who enjoy using a rocks glass are totally unable to bring themselves to adding ice to their favorite liquor but still want it to be cooled. That is why a rocks glass is perfect when paired with a set of whiskey stones too! This is the ideal way to enjoy a glass of Chivas Regal Royal without spoiling the flavor by watering it down with ice!
You Simply Can't Leaf This Martini Glass Alone
Ever wonder why Martini glasses have such long stems when there are stemless versions available? The original design had the long elegant stem to keep the drink perfectly chilled while your hands stayed far away on the stem. However, you can still have a fun novelty stem to step up your glassware game! Make your Martini's even more unique with a twisted leaf design just like this!
The Ideal Glass for the Next Day
One drink that is served from various types of cocktail glasses is the Bloody Mary; however, many people rely on this drink after a great night out. To make sure you can have the ingredients ready, easily mixed, and just as easily enjoyed, you need to look no further than this cocktail glass! After all, when your head is pounding from a night of fun, you want your hangover cure to be as easy to drink and mix as possible, and thanks to this glass, it is!