It may seem impossible to repay your grandparents, an older aunt or uncle, or even simply a guiding mentor you've had in life, but we're here to help. We know how important it is to thank the people who helped turn you into the person you are today. Gifts for seniors are a great way for you to show how appreciative you are for everything they've done for you. Make these gifts something unique and special to them; this way, every time they see it or use it, they'll think of you. But you may wonder, what gifts measure up to the person who helped me through school? Or how could I repay them for helping me out of that tough bind? Don't worry! They'll love anything you get them; however, that doesn't mean you can't make sure the gift isn't awesome. Make an impression on them as lasting as they have on you with one of these fantastic gifts for old people that they can't help but love!
Present the Best Gifts for Seniors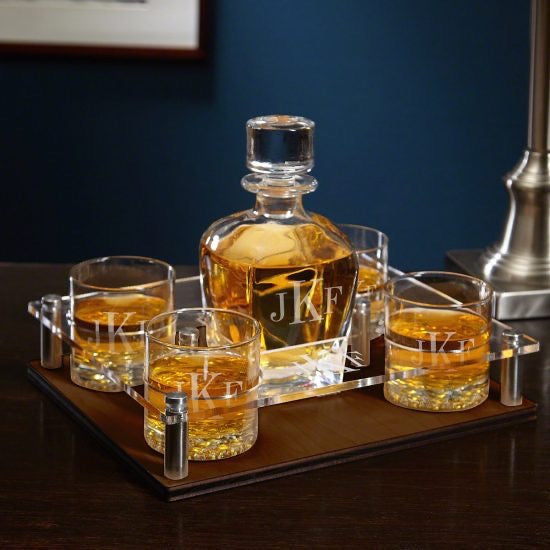 So, you're in dire need of a fantastic set of gifts for seniors. Making them feel classy and young at the same time is always a great place to start. Instead of getting them another book or knitting equipment, remind them of all the good times they have had in life (and can still have) with a presentation set! This awesome gift comes monogrammed with their initials so whether this is for a couple or a single person, you're covered! Now, they can host family, friends, yourself, anyone and serve them up some of their best-aged drinks in style!
Growler for the Grandparents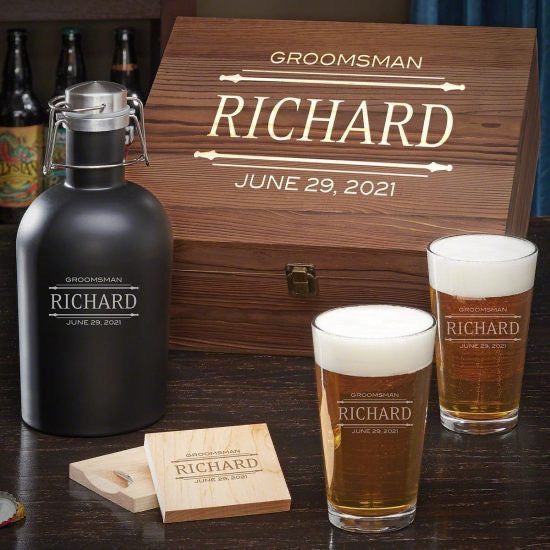 Okay, so a growler may appear as a gift for a young person, which in many cases it is, but wait until you hear why this works so well as a set of gifts for old people. Regardless of if they're into beer or some other beverage, this gift set ensures they will never be thirsty again! This set is perfect for them to be hanging out in their favorite chair with a growler by their side and glass in hand. Now, they don't even have to get up to get a refill, how cool of a gift is that?
A Gift That Ages as Well as They Do
Just because they have had plenty of date nights together doesn't mean this pair of seniors doesn't want to make the ones they have now as good as possible, and nothing makes at-home date night better than drinking perfectly decanted wine from a personalized set of glassware! They may have set a bottle aside for a special occasion, a milestone anniversary, or even just because and you can bet your bottom dollar they'll want to pop the cork of that special bottle as soon as they get your unique gift!
For All Their Travels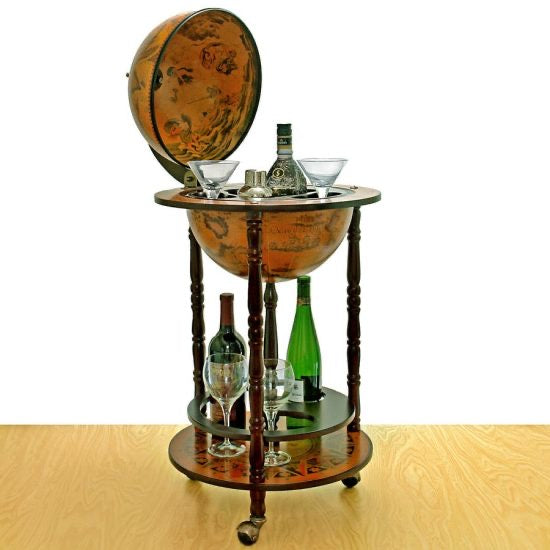 Elderly people have had a chance to travel the world and sometimes plan on traveling even more. In fact, since they've got more time on their hands, they can go anywhere anytime, they just need to plan out their trip. Help them plan or relieve old trips with the coolest bar cart they've ever seen! This globe bar cart is a great way for them to bring their glassware from room to room while they're thinking about their trip to Venice or Machu Picchu.
Engraved Decanter Set Gifts for Old People
They've made a huge difference in your life from helping out with rent or college tuition to something as long-lasting as giving you wisdom beyond your years. Give them a gift that they can celebrate seeing all of your success with this decanter box set! Nothing will cap off how happy they are to see you thriving in life more than a gift that every time they see or use they can think of you making your way in the world!
417+ AWESOME PERSONALIZED DECANTERS FOR SENIORS>
Superb Sock Set for Seniors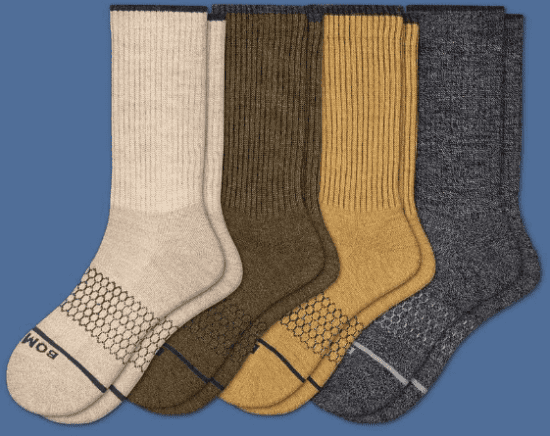 These may seem like typical gifts for seniors, but hold up for a second. These socks are great for anyone of any age. Who doesn't want their feet to be comfy when they're in their shoes or even when they're casually hanging out around their house? Wrap the senior's feet you need to get an awesome gift for in the comfort of a pair of Bombas socks, they'll be thanking you each time they slide on a set of these socks for unparalleled comfort!
Roll Out a Barrel of Good Wine Gifts
Roll out the most fun and coolest looking set of wine tools they've seen in all their years on this Earth with this wine cask gift set! As you've gotten to know them over the years, you've learned one fact that has always been true about both of them, they always like to be prepared. You've gone out with them on day trips or even social outings to learn that if there is a chance of something happening they want to be prepared, well make sure they keep that same mindset in the home with a wine toolset that ensures each time they need to enjoy a bottle of Merlot or Riesling, they can pop the cork, pour a glass, and enjoy, all with one gift!
Make'em Smile with Monogrammed Glasses
Over the years, they have shared an incredible amount of knowledge and guidance that has been invaluable in your life. Thank them in the most practical way you can by getting them the classiest beer glass pint set they've ever seen! Sure, they probably already have a few glasses around the house, maybe even a matching set. Well, now is the time to update and replace their old set with one that has been monogrammed just for them, how cool is that?
Grandma and Grandpa's Cooking Time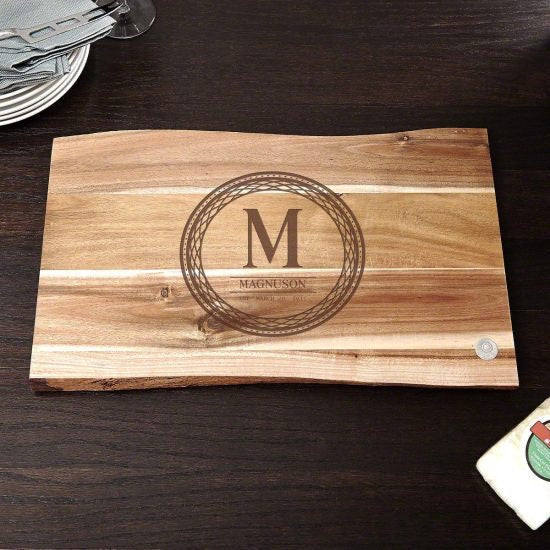 Something that everyone always rants on and on about is how good their grandparents cooking is. So, whether this cutting board is a great gift for a special occasion for your grandparents, family member, or some other senior, make sure they can continue preparing and creating food that is better than any restaurant you've ever been to.
Tumbler Gifts for Seniors Wine Set
This person, over the years, has come off as absolutely indestructible. They haven't let age slow them down, and to be honest, somehow it seems like they've gotten sharper, stronger, and smarter even as they've gotten older. Show them just how you see them with a gift set that is equally as incredible! They'll love using the sleek, yet rugged, tumblers for wines and cocktails alike, while they can use the keepsake that comes with it as the perfect place to store any important mementos or photos they collected over the years.
Repay Them with a Snack Pack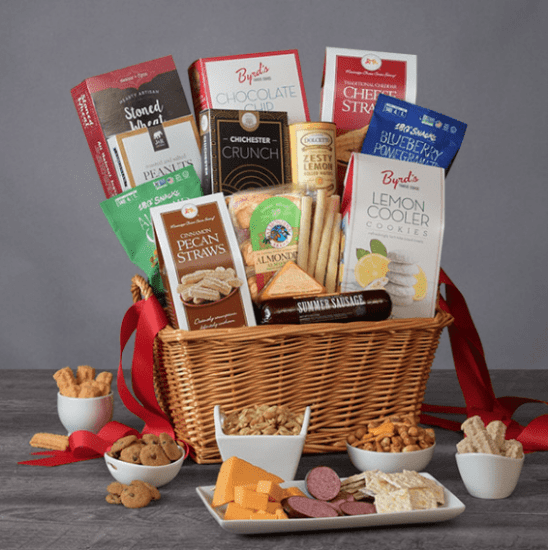 Food baskets are always fantastic gifts for old people. Who doesn't like being surprised with a tasty gift set filled with some of their favorite lifelong snacks as well as some new ones? They'll love getting a gift basket that will take them days to go through some of the tastiest sweet and savory snacks ever!
Great Golf Gifts for Old People
Golf gifts are pretty easy go-to gifts for seniors; however, what makes a good golf gift? Do you need to get them a new club, bag, tees? Take the guesswork out with a gift you know for sure they are going to love, things personalized sign! Now, when they're round is over and they've got their golf buddies with them, they can continue the party back at their place when they all visit the nineteenth-hole to get a refill on cold beer and cool stories!
Cool Cocktails for Seniors
Gifts for seniors should make their lives far more relaxed and convenient than they've ever lived before. Don't have them getting up and down all night long. Instead, let them feel classier than ever with a personalized gift that is perfect for having them relax and seated as long as they desire. This ice bucket is the perfect way for them to enjoy cold cocktails while they're watching an episode of MASH, Gillian's Island, or Wheel of Fortune!
A Couple of Memories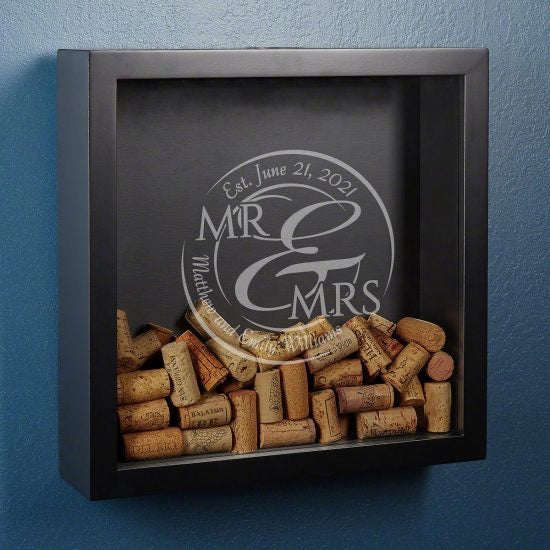 As the years have gone on, they've made a huge effort to collect various items to savor all the memories. These can be small items that remind them of their grandchildren or times spent with their children or even their siblings. Don't let that collection stay hidden, give them the coolest way to display and enjoy all their memories with a custom engraved shadow box! Now, each day they can look at their collection as it hangs on the wall! They're sure to love a gift this good!
They Need a Valet Today
Make your gift for your older aunt, uncle, or grandparent as convenient and awesome as possible with the one you know they won't be able to wait to use right away, this valet case! This is the coolest looking way they'll have ever kept their watches, earrings, or tie clips organized. Plus, valets as gifts for old people are great because they can leave them on a dresser which lets them put all their awesome accessories on display!
449+ EVERYTHING ANYONE ELDERLY COULD WANT>
Bring Them to the 21st Century
Incredibly common gifts for old people are books. Now, that doesn't mean they don't make great gifts, but why not take them into the modern tech era where they can have it all: books, movies, facetime with the grandkids, and more! An iPad is a user friendly and easy way for them to have access to all of their favorite things from the comfort of their couch. You can be sure this will be one of the niftiest gifts they've gotten in years!
Custom Decanter as Classy as Your G-Rents
Thank them with a gift that is as grand as the gesture they gave you. Whether they helped you out with school, some guidance, sports, or something else, they helped shape your life. No matter how they helped you, this fantastic looking decanter will be a great way to show them just how thankful you are for their thoughtfulness. Engraved with their name and initial, a stately decanter is one of the best places for you to show them just how grateful you truly are!
Deliciously Decant Their Wine
Is there anything cooler than coming over to Grandma and Grandpa's house and seeing that they have the coolest centerpiece ever? Make their dining table a functional piece of art with a wine decanter they are going to use every single night! This gorgeous French style decanter will make their wine taste better than ever and will love great while doing so! This is a great gift for any older person in your life, it doesn't haven't just be grandma and grandpa. Give the classiest looking gift to a person you love and care about with this gorgeous decanter you know they'll just love!
Initialed Ammo Can Gifts for Old People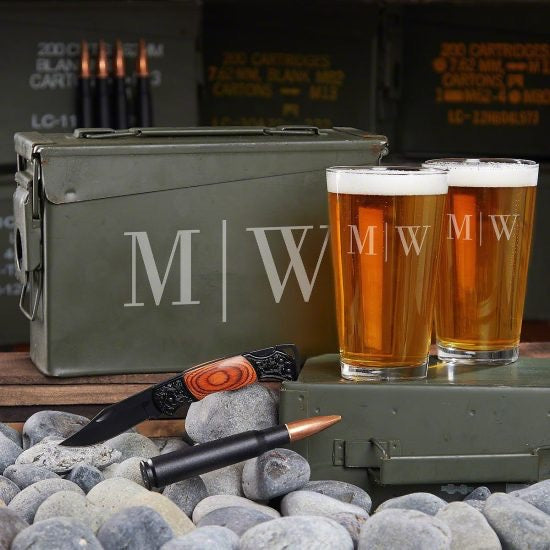 Gifts for seniors don't need to be smaller gifts or even something that you would naturally think is for an older person. You can actually get them a badass customized gift that matches their rough and tough personality. You know the exact guy that this ammo can and pint set would fit perfectly. He can even use this ammo can for his favorite hobbies. He will be the coolest guy at the range with his own custom ammo can or be the flyest fly-fisher with the most unique tackle box ever!
A Sign for Home Theater Heroes
Do they enjoy the occasional film or are they possibly a full-blown cinephile? Make sure their home movies always feel like their at the theaters, but thanks to your custom sign they'll never need to worry about overpriced popcorn or long lines ever again. Now, they can throw on classic films or their favorite holiday movie and feel like they're at the original screening, all from the comfort of their couch!
Finnin' To Get New Linen
One of the best parts of the day for everyone is going to sleep. Everyone enjoys getting into a comfy bed. Now that they're older, you know a quality sheet set will make a world of difference in the way they go to be and how they wake up in the morning. Make sure they're warm and comfy with this high-quality set of flannel sheets that they'll want to stay in as long as possible!
A Twist On Classic Whiskey Gifts
Get them a set of gifts for seniors that you know for a fact they've never had before. They may have had whiskey glasses, but they definitely do not have a fully customized gift set that comes with twist whiskey glasses! These are a great gift for one person or even for a couple. Just make sure to add a bottle of their favorite scotch or whiskey, this way, when they open their custom engraved keepsake they can enjoy a quick nip right away!
Establish Their New Favorite Pub
Is there anything more fun than reliving your youth? How about relieving it with all of the qualities you've gained as you've gotten older. Make bar hopping a thing of the past with a home bar sign that'll make the gift for the older person you're getting feel like they're back out on the town tearing it up with their friends; except this time, they don't need a designated driver, they don't have to pay crazy prices for drinks, and they never have to leave! In fact, who wouldn't love that?