For anyone who enjoys drinking sometimes, a good drinking gift can make all the difference between bad drinking experiences and amazing ones! The best drinking gifts make the drinking experience better, whether that's through awesome glassware that enhances the taste or other accessories that make the drink more enjoyable. They can also provide them ways to show off their favorite beverages. But what accessories will enhance the drinking experience? How does your gift show off their favorite drinks? Whether they like beer, cocktails, whiskey, or any other type of drinks, these best of the best gifts for drinkers will meet all their needs and make their drinking experiences better than they could have imagined.
Drinking Gift for a Whiskey Lover
This whiskey box set is a dream come true for whiskey drinkers. They will enjoy whiskey more than ever before after they use the stunning glassware in this set. It's a fantastic gift that they'll feel so happy using that they will never want to drink whiskey without it!
Flask Set for the Traveling Drinker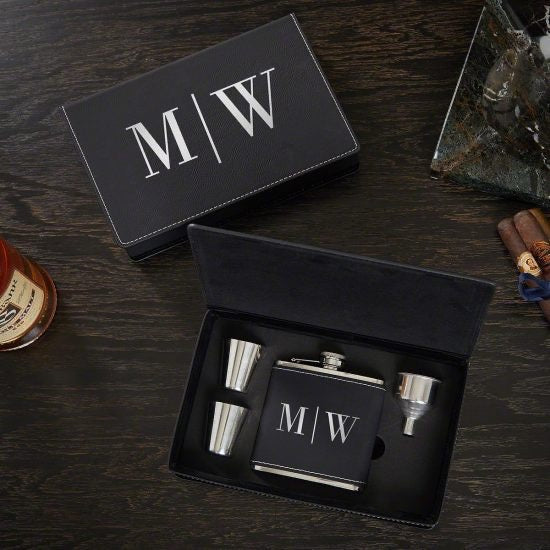 When it comes to drinking their favorite liquor, they'll need a good way to take it on-the-go with them, which is what makes this flask set an excellent drinking gift. They'll really appreciate this gift and the convenience it provides to let them sneak a sip or two of their favorite spirit when out and about.
For the Wine Drinker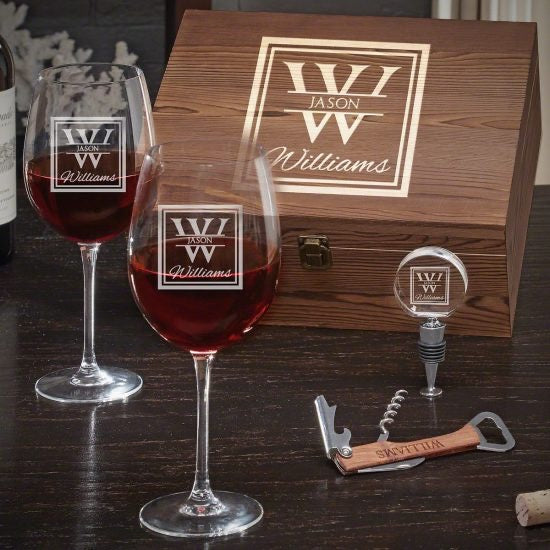 Wine drinkers take wine drinking extremely seriously, so they deserve an amazing gift like this wine glasses box set. The elegant glasses paired with the essential accessories make for a gift that they'll absolutely adore. Because of its beauty and functionality, this set is a perfect gift for drinkers of wine!
Cocktails in Style
There are so many delicious cocktails that exist, so it's important for cocktail drinkers to get gifts that will make cocktail drinking more enjoyable. These balloon glasses and aluminum coasters pair together perfectly together to make the greatest cocktail gift that they'll really love.
Elegant Whiskey Glassware Gifts for Drinkers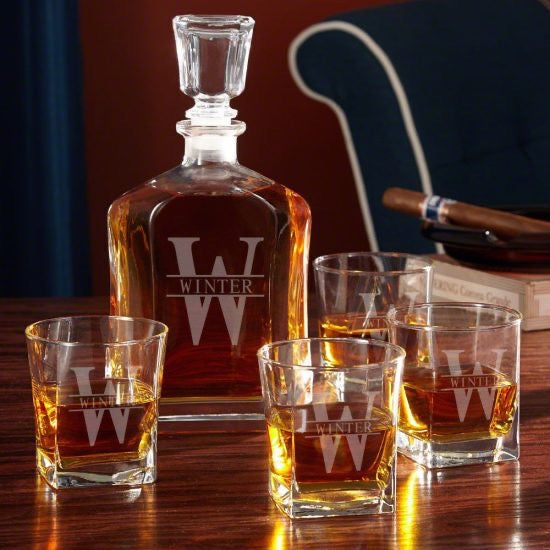 With the elegance of this decanter and glasses, they won't ever want to drink their whiskey any other way. Their decanted whiskey will be so much more delicious than ever before that they'll wonder how they ever lived without this whiskey gift set.
381+ PERSONALIZED WHISKEY DECANTER SETS>
Brew Your Own Beer
The perfect gift for every drinker is this brewery kit! This kit contains tons of awesome tools for brewing beer with ease. Whether they have a hankering for a porter, American ale, IPA, or any other kind of brew, they can make it with this set. They'll have so much fun with this amazing gift and be really glad you got it for them!
Whiskey and Cigar Gifts for Drinkers
This ammo can gift set has the essentials they need for enjoying whiskey to the fullest. After all, why drink whiskey from normal, boring cups when they could use these super handsome glasses? This gift for drinkers has all they'll ever need to be able to enjoy whiskey and helps them pair cigars with it as well!
Most Legendary Beer Drinking Gifts
As far as beer gifts go, they don't have to be extravagant for drinkers to appreciate and love them. This growler gift set will fill them with joy as soon as they see it! They'll be able to get beer from the brewery and enjoy it from the comfort of their own home. They'll be so thankful for the opportunity to do that!
Make Their Whiskey Even Better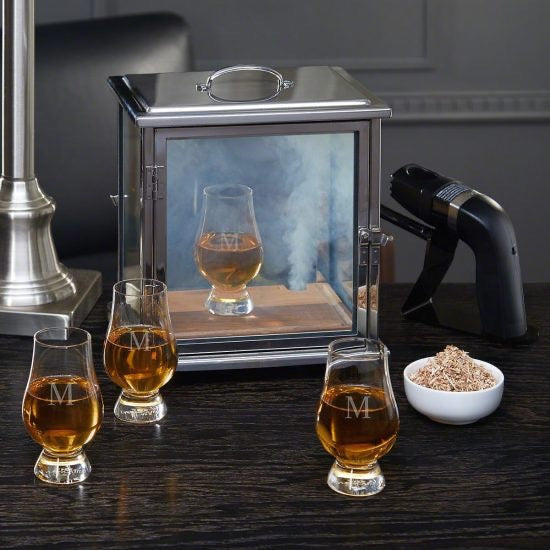 This smoke box kit is one of the most unique drinking gifts ever. It will provide them with hours of fun infusing their whiskey with different flavors, trying to find the most delicious combination of flavors. It's such an awesome, unique gift that will change their life!
All Things Beer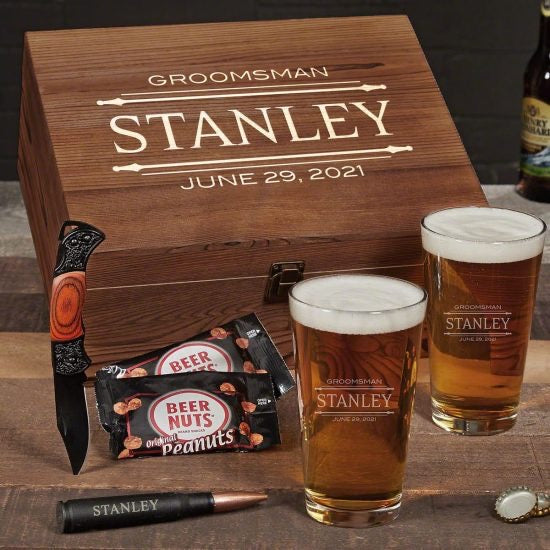 This beer gift set is a fantastic gift because it has all the essentials for enjoying beer. When they open this gift, they'll be so excited to use the glasses to drink their favorite beer while snacking on the beer nuts. They'll feel so thankful for this gift that helps them to enjoy beer more than ever before.
Undercover Beer Drinker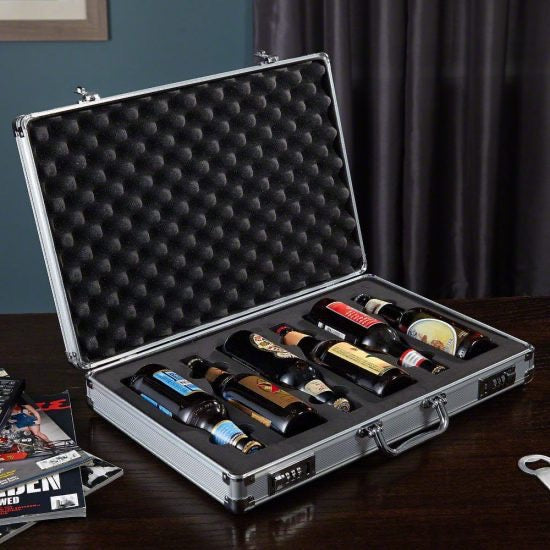 The perfect way to transport beer is with this secret agent briefcase! This awesome case has a combination lock on the outside so they can make sure their beer stays secure inside. They'll feel like such a cool secret agent on a mission to deliver and consume delicious beers!
Exquisite Bourbon Drinking Gifts
This bourbon gift set accentuates the bourbon-drinking experience in the best way possible. They'll feel amazing being able to experience it in a whole new way in the uniquely-shaped glasses. Pairing bourbon with cigars has never been easier, too, which is why this box set is such a phenomenal gift.
It's All Fun and Games
This awesome Beeropoly game is the perfect gift for drinkers who love having fun. The lucky owner of this gift and all of their buddies will have a blast getting together, drinking, and having a blast playing Beeropoly. So many amazing memories will be made playing this game!
341+ COOL AND UNIQUE BEER GIFTS>
The Best Kind of Multitasking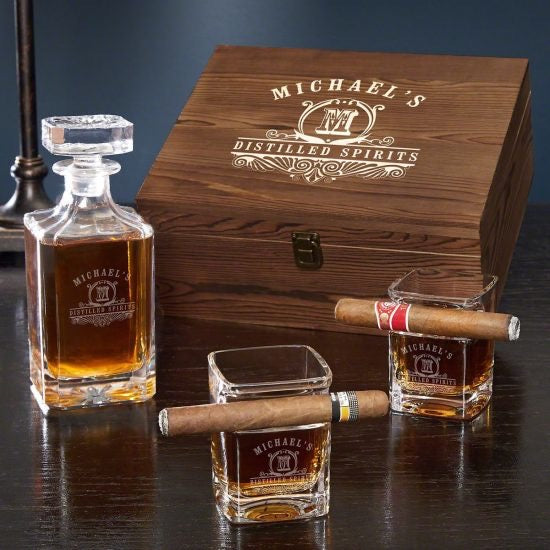 This whiskey gift set makes it extremely easy for them to pair their Jack Daniels or Crown Royal with their favorite cigars. They'll love how classy they feel when they're holding a cigar glass in their hand, enjoying two of their favorite vices at the same time.
Best Beer Set in an Ammo Can
This ammo can gift set is a fantastic drinking gift because it has awesome pint glasses and accessories. As soon as they open this gift, they'll be in awe of how utterly cool it is and how much better it will make drinking beer. They will love the novelty of this gift set and appreciate the fact that none of their friends have anything like it!
Most Delicious Book Ever
This phenomenal book, Liquid Intelligence, contains tons of recipes that every drinker will want to try. They'll love making different cocktails and impressing people with their newfound knowledge of mixed drinks.
Drinking Gift for Whiskey and Cigar Fanatics
This whiskey and cigar gift set is a great drinking gift for pairing cigars and whiskey with ease. They'll really love the novelty of this set and the convenience it provides them when they want to enjoy their two vices together, and they'll really appreciate such a creative gift!
Beer Gift to Show Off
A fantastic and unique drinking gift is this USA beer cap map. The new owner of this outstanding gift will absolutely love hanging it on their wall and adding different beer caps to it! It's the absolute perfect decor for a fan of drinking, so they will definitely consider it one of their favorite gifts they've ever gotten.
Unique Beer Set Gift for Drinker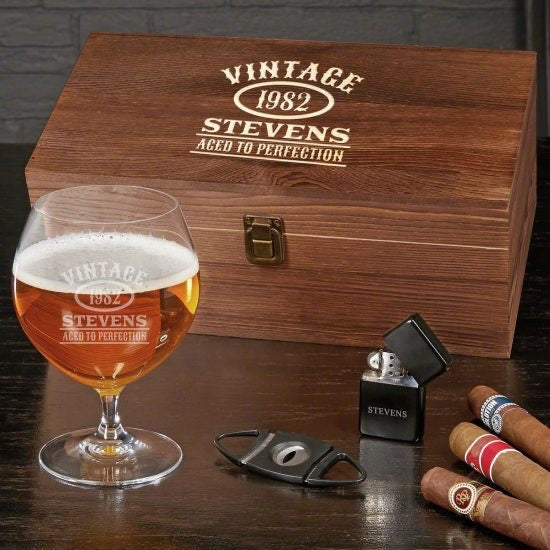 This craft beer set is a phenomenal gift for beer fans and those who appreciate rare glassware. The unique glass brings out the flavor of their beer so they can appreciate it in a whole new way. The owner of this breathtaking set will thank you profusely for such a special, cool gift!