There is so much more to enjoying the vast world of alcohol than your go-to Scotch on the Rocks or a Vodka Soda. You should expand your tastes with a couple of these drinking accessories, which are handy tools you can use to make unique cocktails or enjoy certain liquors in a whole new way. Creating flavorful cocktails and enjoying red wine the right way will not only be fun, but you might even discover a new favorite drink! Whether you're in search of cocktail accessories, cool drink gadgets, liquor decanters, or even fun new tools that make the experience more enjoyable, we picked out plenty of awesome accessories for you to add to your home bar!
The Biggest Cocktail Accessories Are Best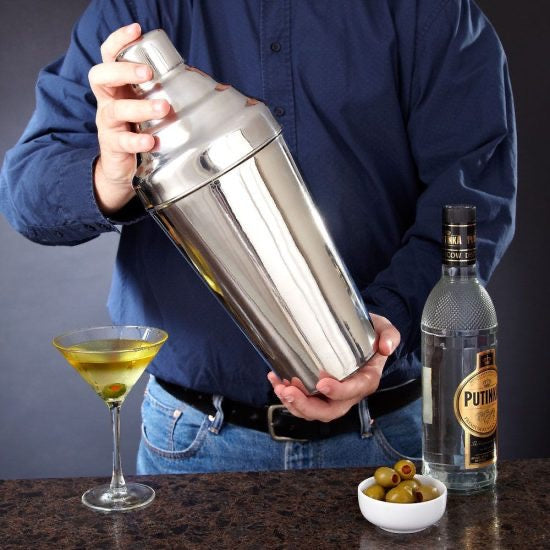 Bet you've never seen a cocktail shaker quite this large before! This incredible shaker, nicknamed Sasquatch, can mix up to 10 Margaritas at once. Thanks to its gargantuan capacity, you can make drinks for your whole party all at the same time! This awesome shaker is a must-have for someone who hosts gatherings or parties often because it's the most efficient (and fun) way to make multiple cocktails for guests.
One of the Coolest Drinking Accessories Ever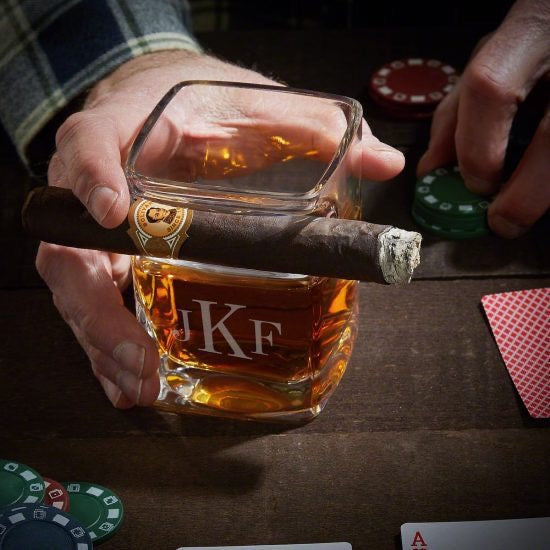 There's nothing quite like a glass of scotch and a freshly cut cigar to help you unwind after a long day. With this multi-tasking glass, you can enjoy both at once with ease! This awesome glass has a built-in lip to securely hold your cigar for you so that you can take a sip and a puff with one hand while using the other to hold your phone or book! Any whiskey and cigar fan needs this 2-in-1 glass as it is one of the most practical and coolest drinking accessories you can have!
Unique Wine Glasses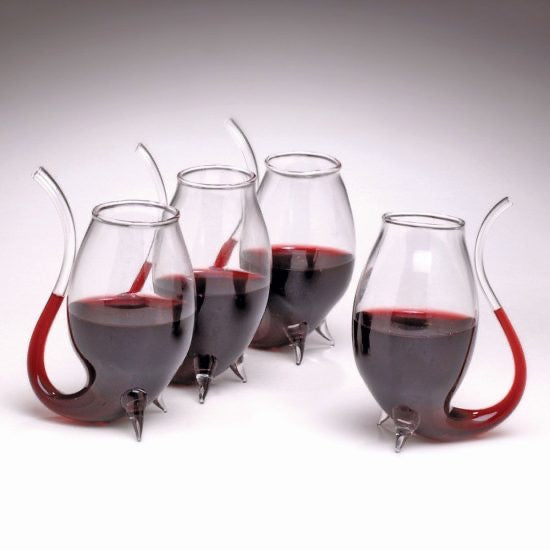 These funny-looking wine glasses are actually one of the best ways to drink red wine! When you hold one of these port sippers, the glass absorbs the warmth from your hand which helps enhance the flavors. Since you're sipping from the bottom, you're getting the fullest flavor possible! You can also use these sippers for whiskey or brandy for a similar and equally unique experience.
Must-Have Whiskey Set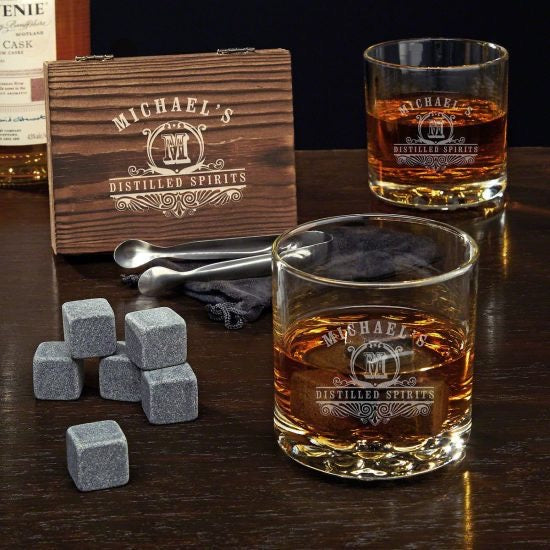 Everyone who drinks whiskey knows that you need a couple of ice cubes because a little bit of water helps smooth your drink. Of course, ice melts and instead can ruin your drink by watering it down if you don't drink it quickly enough. That's why whiskey stones were created so that you can have a perfectly chilled glass of scotch without the hassle of a watered down drink! This essential whiskey set has everything you need from the whiskey stones to the double old-fashioned glasses so that you and a friend can have a proper Jack on the Rocks!
Luxurious Drinking Accessories You'll Never Get Tired Of
You're probably wondering, "What is this weird box?" It's a smoke box system! This unique gadget takes your ordinary double bourbon or cocktail and infuses it with a whole new, delicious, smoky flavor. Now you can have a nice glass of bourbon with an undertone of hickory or a Mojito that has a hint of cherry! This awesome gadget is by far one of the coolest drinking accessories on the market because you can use it to create endless types of combinations. You might even want to have a few friends over so that you all can experiment with different wood chips and drinks to see what pairs best!
The Best Cocktail Accessories in One Awesome Gadget
Because the future is here and it's awesome, there's now a Keurig for cocktails! The Bartesian is the ultimate cocktail gadget for creating any kind of cocktail you want with the handy little pods which are filled with all of the ingredients minus the alcohol. In fact, you can drink them virgin if you want to! Talk about an awesome liquor gift basket! This nifty robot bartender is a sure-fire way to impress guests at parties and ensures that you never have to go out to get a specific cocktail you're in the mood for.
Badass Gift Set Just for Fun
Looking for unique drinking accessories that are as awesome as they are functional? Then you need this custom whiskey gift set! With its bullet whiskey stones and bullet bottle opener, you'll feel like a badass whether you're drinking whiskey or beer. The whiskey stones are actually quite realistic and might fool your friends into thinking you're chilling your Bulleit Bourbon with actual bullets at first! The bottle opener is even made from a real .50 caliber bullet, which makes it the most badass way to crack open a cold one.
The Only Coasters You Will Ever Need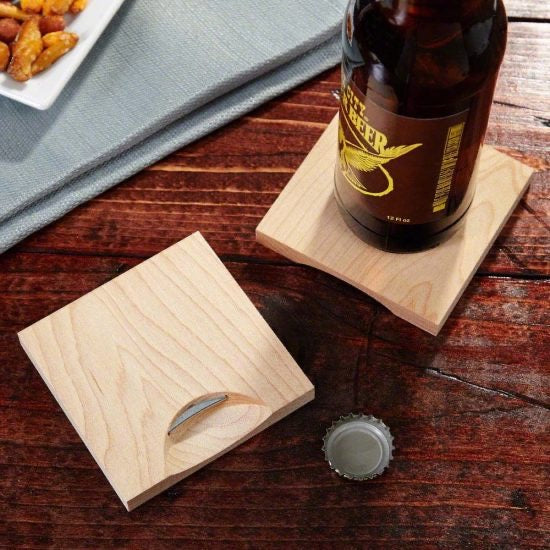 Coasters are essential to any home bar, but these wooden ones have a secret bottle opener on the bottom so that you never have to hunt for an opener ever again! The rustic style of these cool coasters will look great in your home bar or man cave, and you will definitely enjoy showing your friends that they don't have to get up for a bottle opener or use the corner of your table again to open their beers!
3-in-1 Beer Holder
For those of you who are all about beer, this is the bar accessory you need! This cool insulated beer holder can hold cans or bottles, and even has a built-in bottle opener! This way, you can grab a bottle of beer to bring with you to the pool and open it when you get there or keep your canned beer just the right temperature as you hang out at your buddy's house.
Cocktail Accessories Starter Set
Looking to become a pro at mixology? Then you need this set of cocktail accessories! With all of the tools you need to make anything from a simple Whiskey Sour to a more complicated Flaming Dr. Pepper, this complete set will ensure that you can whip up any kind of drink. The shaker even has a couple of recipes printed on it to help you get started, and you'll become a bartender in your home in no time!
A New Way to Make Cocktails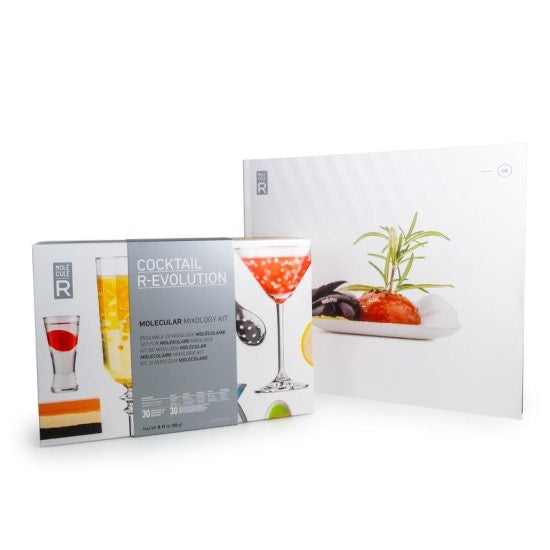 For those of you who are bored of the same old cocktails, try your hand at using molecular gastronomy to make them more fun! Included are unique tools such as pipettes, an electric foamer, unique mixes, and many recipes to help you become a food scientist at home. You can use this kit to create Mojito bubbles, sugar foam, and even a Gin and Tonic in caviar form. This incredibly cool kit is a fun new way to try your favorite mixed drinks using science, and you might even enjoy the molecular gastronomy version more than the regular cocktail!
Never Lose Your Grip On These Glasses
You're here because you are in search of cool, unique, and useful drinking accessories to add to your home bar. This unique box set definitely checks all three boxes! The cool glasses are designed so that your hand fits perfectly around them whether you're left or right-handed, and you certainly don't have any glasses like them already! Even the wooden gift box is sure to come handy because it is perfect for storing the entire set in between uses for safekeeping or it can be used for storing bar tools!
The Only Flask You Need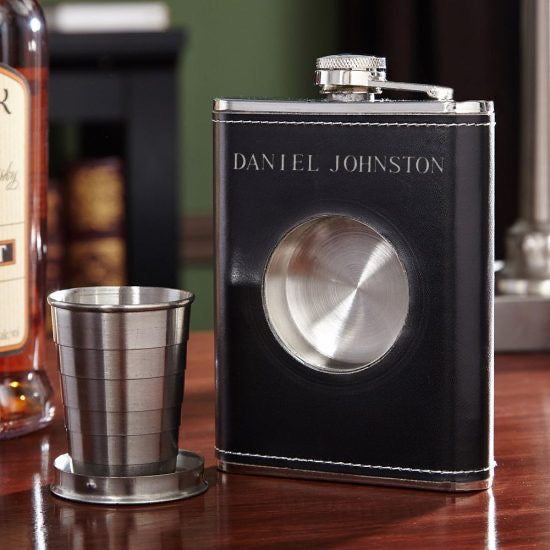 Yes, this flask really does have a collapsible shot glass in it! Now, you can bring your favorite spirit on the go and enjoy a shot or share a drink whenever you want. This cool flask is one of the most essential accessories you can have because you can use it for any liquor or cocktail, and the handy little shot glass is great for enjoying a full serving instead of the usual tiny sip you get from the mouth of the flask.
Self-Aerating Wine Glasses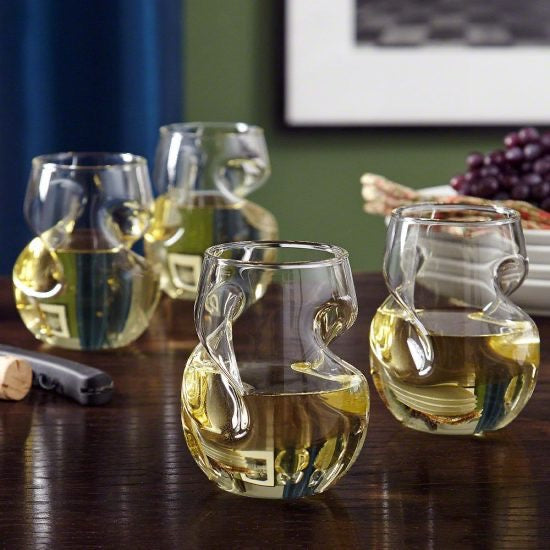 No more bitter wine for you thanks to these beautiful self-aerating glasses! Even though they're designed like modern works of art, those curves aren't just for looks, they actually aerate your wine as your drink. No need to use a decanter or aerator, your wine will be smoother and sweeter than ever thanks to these stunning glasses. Plus, when you're not using them, they look amazing as decorative glassware!
The Shot Glasses You Never Knew You Needed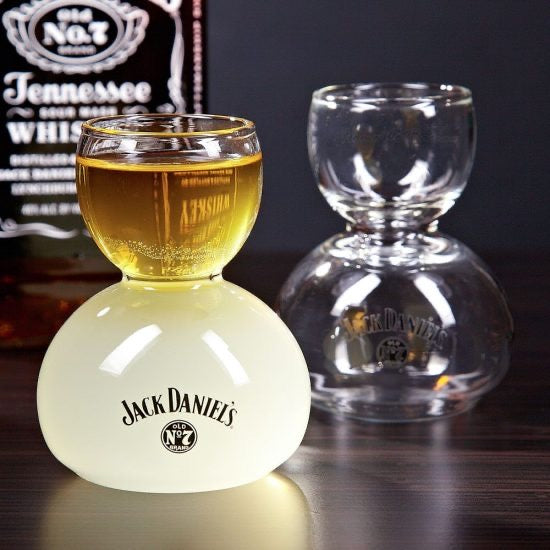 These curvy little shot glasses are a lifesaver! In the bottom of the glass is your chaser while the top section holds your shot so that you have a smooth, easy drink. Perfect for Whiskey on Water or Jager Bombs, these awesome shot glasses make taking shots so much easier. The cool hourglass design of the glass actually prevents the two liquids from mixing together by using surface tension, how awesome is that? You'll never use any other shot glasses once you try these out!
Beer Slushie Machine
Yes, you read that right: this is a beer slushie machine! A whole new way to drink beer, this literally cool machine is a total game-changer. Just think, you can have a beer slushie on a hot summer day to keep you cool or serve them up to all of your guests at your pool party! Once you've tried a beer slushie, you won't go back to drinking regular beer again.
Cool Whiskey Glass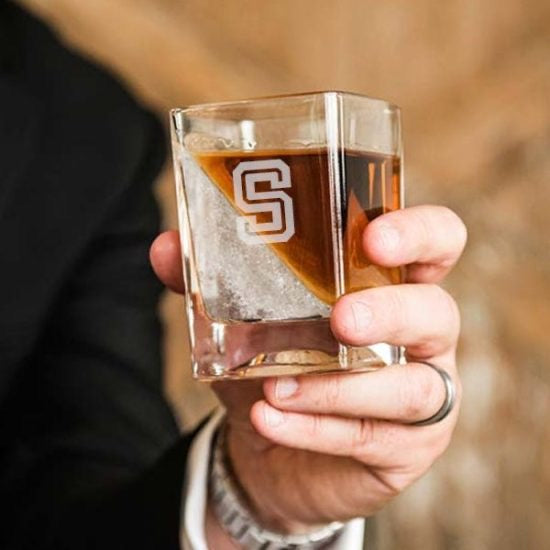 Speaking of chilled drinks, when you're in the mood for a glass of whiskey on the rocks you'll want to reach for this whiskey wedge glass! By using a unique ice mold, this square glass stays in the freezer until you're ready for a drink. When you take it out, it creates a perfect triangle wedge of ice that makes sure your whiskey is ice cold! The wedge melts slower than just a couple of ice cubes so that it doesn't water down your drink, too. Any whiskey drinker needs this cool whiskey glass for sure!