Marines are known for their bravery, drive, and strength. While these are great qualities to have, it can often make them difficult to shop for because they've been taught to be practical! Gifts for Marines should be useful items that are either beneficial to their job or for relaxing at home that also show them how appreciative you are of their difficult profession. Marines are the most adaptable of the Armed Forces since they fight on land, air, and sea, which means you have plenty of options for unique Marine corps gifts! We tracked down the best of the best Marine gifts to celebrate every occasion or just to show your appreciation for the Marine in your life.
Customizable Whiskey Gifts for Marines
Whether they've come home from a long deployment or had a rough day of training, your Marine will want a drink to help them unwind. By giving them this custom decanter set, they can enjoy their liquor of choice in their own personalized glasses! The best part, though, is that you can get creative with the engraving on the glasses to make it unique just for them! This decanter set is one of the most versatile gifts for Marines you can give because you can customize it for them and for the occasion you're giving it.
The Coolest Marine Corps Gifts
Looking for a cool gift to celebrate a promotion or a return from a deployment? This patriotic beer gift set is perfect for any Marine! From the badass ammo box for storing gear to the nifty bottle opener made from a .50 caliber bullet, this gift set has plenty of cool things to use at work and at home. As soon as your Marine comes home after a grueling day of training, the first they will reach for is one of their custom pint glasses for a refreshing cold beer!
Unique Patriotic Personalized Sign
One of the most popular gifts for Marines is a wooden flag sign, and this one is by far the best version! Not only is it personalized, but it also comes with a cool, official seal of the USMC. Any Marine currently serving or a veteran would be honored to receive such an amazing gift for their birthday, the holidays, or even retirement. As soon as they get your gift, they'll want to hang it in their home right away in a prominent place so that everyone who visits can admire it.
Unique Beer Stein
While beer steins originate from Germany, this awesome glass beer stein is all American! This patriotic Marine corps gift is great for drinking beer from, but it also makes a really cool decoration on their home bar or even on the mantle next to their military coin display. Pair this cool stein with a six-pack of your Marine's favorite brew and you've got an awesome birthday or boot camp graduation gift!
Make Your Marine Feel Like a Legend
Make sure your Marine knows just how awesome and tough you think they are with this legendary whiskey gift set! He will love using his personalized rocks glasses for a nice glass of bourbon when he gets home from drill, especially since it will make him feel like a legend with every sip. This whiskey set is one of the coolest gifts for Marines you can give, and it works for any occasion or would make an awesome "just because" appreciation gift.
479+ BOX SETS AND GIFT BASKETS MARINES WILL LOVE>
Show Off Their Marine Pride
Your Marine probably has plenty of work gear and T-shirts, but do they have a badass leather jacket like this one? No? Then you should get them one as a gift! This awesome distressed leather jacket is a stylish and cool way to show off their Marine pride. The inner sherpa fleece lining will keep them warm, and the durable leather is designed to last for years, making it one of the most practical Marine corps gifts for Marines who are currently serving as well as veterans!
A Fun Game to Play with Their Fellow Marines
Once your Marine is assigned to a platoon, they have to learn to bond with their new brothers and sisters-in-arms to work cohesively as one unit. What better way is there than with a good old-fashioned poker game or a couple of card games? This custom poker set has plenty of poker chips, cards, and even dice to keep the Marines entertained for hours and will help them learn how to communicate better with their platoon. This set makes a fantastic deployment or boot camp graduation gift for any Marine because of how well it travels. This set is the perfect gift for them to enjoy when they've got some downtime and you can bet on that!
Unique Marine Decanter
Looking for nicer gifts for Marines to celebrate a promotion or retirement? This luxurious liquor decanter is ideal! The center of the globe has a beautiful glass-blown Marine emblem, signifying that the Marines are all across the world on land, sea, and in the air. This awesome decanter will look great on display in your Marine's home office, work office, or anywhere in the home.
Manly Marine Corps Gifts
Make sure your Marine is prepared for anything with this badass beer gift set! He will love using the ammo box to store keepsakes or gear, but the best part of this set is the giant beer mug. Being a Marine is thirsty work, and he'll want a hearty serving of refreshing cold beer when he gets home from training. This awesome beer gift set is a great way to welcome a Marine home from being deployed or to celebrate graduation from boot camp!
The Coolest Marine Sign
One of the best ways to show your pride and appreciation for the Marine in your life is with a personalized sign like this one! This unique, patriotic decor makes a fantastic gift for a Marine who is retiring from the USMC, moving up in rank, or for commemorating a special achievement. Designed to resemble a military coin, this awesome sign will look great anywhere in the home.
Must-Have Multi Tool
While some Marine corps gifts are for enjoying at home, others are for helping your Marine be prepared during training or on missions. This handy multi-tool is for the latter, and comes fully loaded with a variety of tools that is sure to be useful for a variety of situations. Your Marine will never go out in the field without their trusty new multi tool once you give it to them for their birthday or for the holidays!
Practical Whiskey Gifts for Marines
Even the most practical Marine would appreciate this awesome whiskey gift set. After all, there's nothing better than a glass of their favorite whiskey to help them unwind at the end of the day. The hatchet, on the other hand, is a unique tool that can be used on duty or off duty! Everything about this unique gift set will help the Marine in your life at work or at home, which makes it ideal for giving as a boot camp graduation gift or going away present for a Marine being deployed.
A Fun Game to Play with Everyone
Whether he's hosting a party for his fellow Marines or having a family reunion, having a game to entertain everyone is essential. This custom bean bag toss set is an easy, simple, fun game to bring to any gathering! He can even bring it with him to base thanks to its ability to be portable with ease to play it with his brothers-in-arms during their downtime. Your Marine will love getting this as their deployment, holiday, or promotion gift!
Cool Monogrammed Gifts for Marines
One of the best things about this monogrammed ammo can gift set is that it comes with a variety of items that are great for work and for relaxing at home! Your Marine will certainly want to bring their cool new personalized ammo box and hatchet along with them to base. They might even bring the flask along, too! Once they get home, the first thing they'll reach for is their monogrammed pint glass to enjoy a nice cold beer. These practical gifts for Marines will surely help your Marine out on duty or to relax!
Customize a Bottle Opener Just for Him
One of the most practical gifts you can give for a Marine is this personalized wall mounted bottle opener! There's nothing like an ice cold beer after spending the day sweating during training. With the ease of cracking open a cold one from this hands-free bottle opener, your Marine can enjoy a beer as quickly and efficiently as possible. Plus, this simple but thoughtful gift is the ideal boot camp graduation gift, birthday present, or even a stocking stuffer for any Marine in your life!
The Best Tactical Watch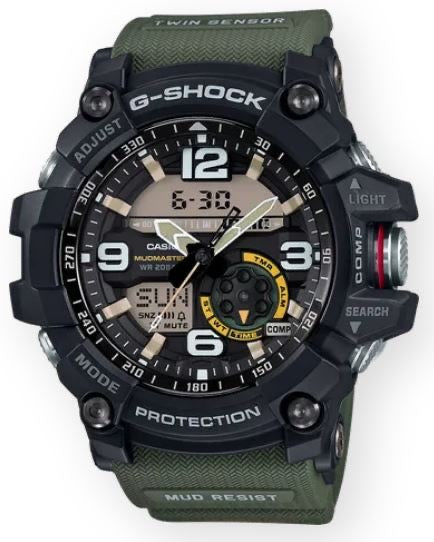 It's important to have a durable, reliable watch as someone in the Armed Forces. With a Casio G-Shock, he's guaranteed to have a watch that can survive anything, even the most rigorous of training! Designed to be resistant to water and mud, this watch will be your Marine's tried and true companion throughout their entire military career. It doesn't just keep time, either, it also has a built-in thermometer, alarms, digital compass, stopwatch, calendar, and even a backlight. Seriously, this one of the best gifts for Marines you can possibly get!
'Murica Marine Beer Cap Map
This incredibly patriotic and cool Marine corps gift is a one-of-a-kind piece of decor that any Marine would love to have in their home. Your Marine will love collecting bottle caps from craft breweries all over the country or any beer they wish and filling in the spaces on the map of the United States. Plus, it works for any occasion or even "just because" you want to show your appreciation!
177+ MARVELOUS GIFTS FOR MARINES>