Mother's Day is just around the corner, so it's important to get all of your preparations underway. If you want to celebrate Mother's Day with a few fantastic cocktails, the first step is asking her what she wants to drink. If your mom is like mine she may not know exactly what she's in the mood for. Luckily Mom and I already brainstormed for you and landed on some of the best mixed drinks to enjoy with moms this year.
Frozen Sangria Margarita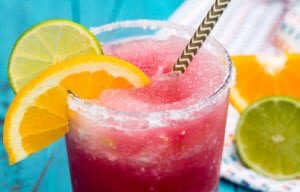 My mom and I decided the best cocktail for us was a Frozen Sangria Margarita that is perfect for sipping on the patio. To make this drink you'll need a sangria featuring Mom's favorite wine, oranges, and lemons. Blend this and be sure to freeze while you prepare your margarita. The classic margarita calls for tequila and any margarita mix. Once you have them both blended you can combine them in a glass or mason jar with a salted rim for a final product that is almost as beautiful as Mom. Original Recipe Here.
Ingredients:
Sangria

1 cup of red wine
Juice of 1 orange
Juice of 1 lime
2 cups ice

Margarita

1 can frozen limeade concentrate
2 shots tequila
2 cups ice
Classic Mimosa
Now there are a lot of cocktails out there, but this next drink is a fan favorite designed for the morning. Everybody loves a good Mimosa and if you are celebrating mom over brunch this cocktail will compliment it perfectly. This simple cocktail only calls for Champagne and Orange juice so you can spend all of your time doting on mom instead of slaving over the shaker. Serve in an elegantly engraved flute for the most beautiful presentation.
Kicked-Up Coffee Granita
If your mom loves Starbucks almost as much as you, then the Kicked-Up Coffee Granita will satisfy her tastes masterfully.
This drink is made up of mom's favorite strong coffee, Bailey's Irish Cream, Kahlua, vanilla bean, as well as half-and-half. To start this drink, brew your favorite coffee and put it in a container to cool, then freeze. Combine the cream, the inside of the vanilla bean and whisk until vanilla breaks down. Add the Baileys and stir then place it in the freezer while you combine the Kahlua and coffee. Leave both mixtures in the freezer for 1 1/2 hours, stirring at 45 minutes until it is nice and slushy. Pour coffee mix in a great glass or mug and top with the cream slush for a beautiful presentation. Original Recipe Here.
Malibu Bay Breeze
Finally, if your mom enjoys a super sweet and colorful cocktail, the Malibu Bay Breeze is a great match for her.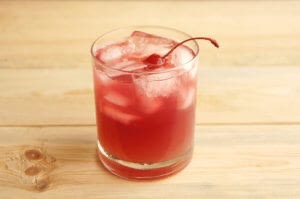 Featuring coconut rum, pineapple juice, cranberry juice, and ice this magical mixed drink packs a fruity punch. Sipping the breeze is the perfect way to enjoy any warm afternoon, and Mother's Day is no exception. Simply place all your ingredients in your favorite cocktail shaker, shake well, and strain into a glass with ice. Original Recipe Here.
There's plenty of great ideas for how to spend Mother's Day, but at the end of the day it all goes back to that classic saying "If Momma ain't happy, ain't nobody happy". Ask your mom what she would like to do for Mother's Day and what cocktail she might enjoy as you pamper her like she deserves. These cocktails are a great start, but the gift for mom don't need to stop there. Whether is custom home decor, glassware, or something totally different get mom what she likes this year.