As if moving into a new home wasn't stressful enough, as soon as you get moved in, it's time to throw a party. Housewarming party ideas can be tricky, and if you've never hosted one, the etiquette can be confusing, as well. Who should be invited? Do I ask for gifts? What are we supposed to do at the party? What if someone spills wine on my brand new carpet? All very valid questions, but fear not. We know exactly how to throw a housewarming party. From invitations, to drinks, to decorations, we've got party planning ideas to help your housewarming party do exactly what it's supposed to: bring warmth to your home.
Invitations
Housewarming party invitations are important. Many of your friends will not find out you've moved until they receive this invitation. Even those connected to you through social media may not realize that all those pictures you posted of empty closets and missing shoes you found under a chair were clues to that fact that you were moving. Therefore, housewarming party invitations should be carefully thought out.
Do them the old fashioned way, through snail mail. Get them custom printed, or create invitations yourself to make them stand out. Invite a larger number of people than you would for, say, a dinner party. Housewarming parties have a tendency to be more come-and-go than other at home events, and you should consider including that idea in your invitation. Open up your home for a three hour window, and suggest that your guests "drop in" and take a look at your new digs. Even casual acquaintances and co-workers may be interested in seeing your new place, and having a simple way to socialize with you outside of the office.
The big question when it comes to housewarming invitation wording is whether or not to ask for gifts. Some people prefer to request no gifts, while others like the idea of creating a housewarming registry. The choice is yours, and both are completely acceptable. Realize, though, that many of your closest friends and family will want to contribute something to your new home. One of the reasons people like going to housewarming parties is to get the chance to offer a token of love and friendship. Try leaving any wording about gifts out of the invitation, but including a special email address for RSVPs and questions. This allows guests to inquire about a gift registry, or more often, ask about your preferred retailer for gift cards.
Decorations
After you've just spent thousands of dollars moving into a new home, and buying new curtains, and painting all the walls, housewarming decorations may seem unnecessary. Everything looks new already! Parties should seem festive, though, and this can only be accomplished through a few party decorations. Don't go overboard, because you do want the focus to be on your great new house, but definitely do a few small things. Tie balloons to your mailbox so people know where to stop. Get fresh flower arrangements for the table and kitchen counter. Hang streamers around the bathroom door. Let your friends see that you know how to throw a housewarming party with pizzazz.
Etiquette
Socializing today is pretty casual, so housewarming party etiquette is flexible, and should be more about making people comfortable than anything else. Your guests will definitely want to take a tour of your new home, so assign your best friend the role of tour guide to alleviate some of the pressure from yourself. If you don't have a planned backup, you might sit down at the end of the party and realize you spent the whole day pointing at the track lighting in your garage. Avoid scheduling a time to open all of your gifts, as you might at a birthday party. If a guest specifically asks you to open their gift, do it away from the main party area to avoid long drawn out sessions of applause and reading cards. At a come-and-go party, this is a sure fire way to make everyone go. Also, your close friends will know what to do at a housewarming party. Let them know before hand that you are counting on them to keep the room up.
Food
A housewarming party menu should be simple, containing mostly bite sized food. You want to make sure that most items will still be good, even after sitting on the counter for a couple of hours. Things such as homemade cookies, savory pastries, and party mixes should take up most of the table. Chips are great, of course, but memorable housewarming food ideas make much better crowd pleasers.
Most restaurants offer catering, so pick your favorite lunch spot, and pre-order a batch of something you love. Tell the restaurant that you are looking for housewarming party food ideas, and they will help you decide, and might even provide the supplies you need to keep your food hot or cold. Here are a few other party food ideas your can make yourself from Martha Stewart.
Drinks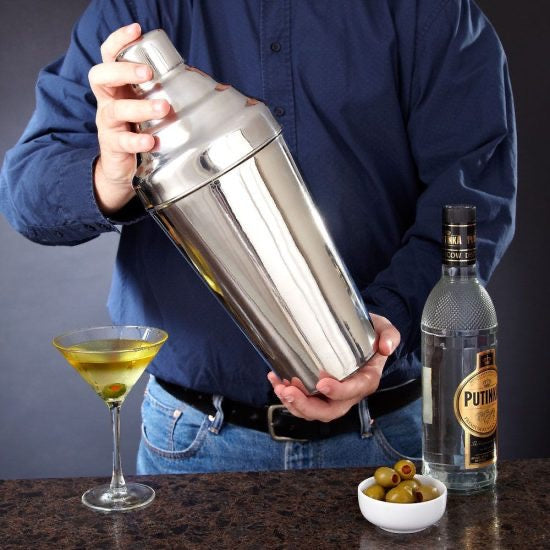 Everyone who knows how to throw a housewarming party will tell you that a party punch is the way to go when it comes to drinks. Create an alcoholic punch that's not too strong, but perfect for guests to sip on when they drop by. Setting liquor dispensers out on the counter so the guests can make their drinks to taste without interrupting you mid-conversation are a great idea well. For the non-drinkers be sure to have a second non-alcoholic punch as well, especially if your housewarming party is during the day. Keep a few bottles of water handy, along with club soda and ginger ale. Keeping the drink menu simple will save you a lot of headache, but also make sure there's something for everyone to enjoy.
Party Favors
Housewarming party favors are a way for you to thank your guests for stopping by, and bringing love and friendship to your new home. Mints and chocolates are always a hit, but consider giving your friends something that they can add to their own homes. Tea light candles are inexpensive, but can be useful to anyone. Engraved glasses are also a great way to commemorate a housewarming party, and if you don't hand them all out your guests, you have more drinkware to keep in your own new cabinets.
Gifts
For those of us who aren't planning on moving any time soon, there's a much greater chance that we'll be guests at a housewarming party than hosting one.
Bottles of wine are housewarming gift staples, so a great housewarming gift idea is an upscale wine bottle opener. Skip the gift wrapping, and show up with a bottle opener ready to go to work. You might even get to pick the first bottle opened in your friend's new home!
A recurring problem at parties is running out of ice. On your way to the housewarming party, pick up a nice large bag of ice. It will always be welcomed with open arms. Make sure and grab some lemons and limes too, those are always the first to run at parties where drinks are served.
Personalized housewarming gifts are a wonderful way to congratulate loved ones on a new home, but also share a memory with them that might become part of their everyday routine.
Engraved cutting boards are perfect for people who like to cook, and will definitely be put to good use.
The greatest give you can bring to a housewarming party is a new friend for the hosting friend or couple. If they've just moved to town, or even relocated to a new neighborhood, it can be tough starting out. If you've been invited to a housewarming party, ask the host if you can bring a friend or another couple, and find someone with common interests to invite. No only will your friend appreciate it, if they hit it off with this new individual or couple you brought, your entire group of friends just grew. Now that's a win win.