Check Out Our Unforgettable Gift Ideas for Your Husband's Birthday
Every time your husband's birthday comes around, you're stumped on what to get him as a present because he either never knows what he wants or says he doesn't want anything. Good gift ideas for husband's birthday need to be cool, practical, or thoughtful presents that he can enjoy on his special day or even year-round! One of the most important things to consider when shopping for the perfect present is what he enjoys doing in his free time such as cooking, golfing, watching TV, listening to music, or tinkering. If you get him something related to his hobby, he's sure to enjoy it. Gifts ideas for husbands birthday don't have to be super expensive or extravagant because he will definitely appreciate getting a really cool gift whether it's luxurious or simple. You might be asking yourself, What is the best birthday gifts for men? How can you get a surprise birthday gift for the man who has everything? What can you do for your husband's birthday? Worry not, we're here to help you find unique gifts for your husband on his special day!
Relaxing Gift Ideas for Husband's Birthday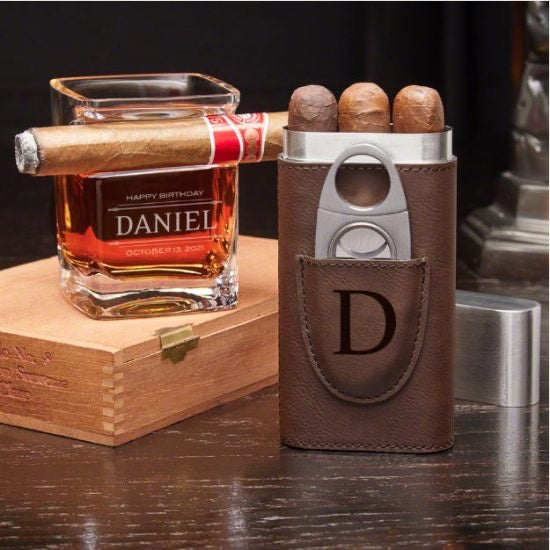 Help your husband celebrate his special day in style with this unique cigar and whiskey duo! The cigar-holding whiskey glass and cigar case are both great gifts and ideas for your husband's birthday because he can enjoy them right away to celebrate as well as use them to relax every time he comes home from work. Thanks to your great birthday gifts, he can unwind with his two favorite things: a glass of his favorite scotch and a fresh stogie.
Grilling Gifts for Him
Does your husband like to grill? Then he needs these custom bamboo grilling tools! Perfect for giving him on his birthday so that he can BBQ some burgers, brats, or kabobs to have for his birthday dinner, he will love how unique these tools are. The bamboo makes them extra lightweight and heat-resistant, and the carrying case allows him to easily bring his trusty tools anywhere from the park to his parents' house for the family reunion.
The Biggest Birthday Gift
When it comes to gifts and ideas for your husband's birthday, the bigger the gift the more he'll love it! This gigantic beer mug is one of the most unique gifts you can get him because its huge capacity (one liter!) lets him enjoy plenty of beer to get him through a whole movie or at least until halftime of the football game he's watching. He'll love not having to get up for a refill for hours while he drinks his favorite beer, and the fact that this hefty mug is personalized makes it even more amazing.
Luxurious Addition to His Office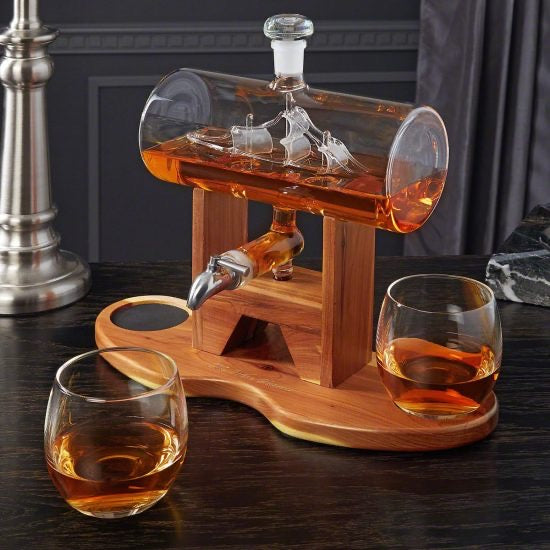 Check out these awesome birthday gifts an older guy. Every guy has dreamed of having an office fit for a CEO or a high-level secret agent, especially the luxurious ones he's seen in movies. One of the coolest birthday gifts you can give your husband is something that will help make his office a little fancier, like this awesome decanter! This stunning ship in a bottle decanter will instantly make his office feel more luxurious, and he'll love offering drinks to his friends and clients from it. Thanks to your amazing birthday gift, your husband will feel like James Bond every time he's in his office!
A Fun Sign Just for Him
Whether your husband has often expressed his desire for a cigar lounge at home or he wants his man cave to be classier, one of the most unique gift ideas for your husband's birthday is this custom cigar sign! He will love the witty design and the fact that you made it personalized just for him. As soon as you give it to him on his birthday, he'll want to hang it up right away and take a picture with it to show all of his friends what his awesome wife got him!
259+ PERSONALIZED SIGNS FOR HIM >
Watches Are Always Great Birthday Gifts for Him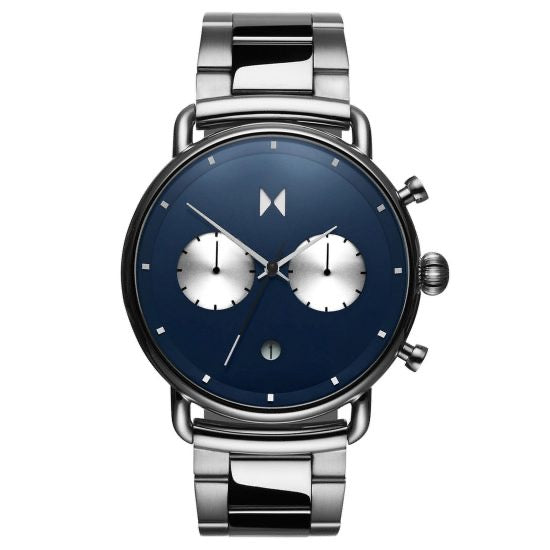 Sure, you've given him a watch before, but not one quite like this! MVMT and their trendy, unique watches are unlike any others out there because of their distinct looks and sleek designs. This stunning blue and gunmetal watch is the perfect upgrade from your husband's old Casio as it will make him feel classier and cooler than ever before. In fact, he'll never want to take it off because he'll love it so much!
Impressive Gift Ideas for Husband's Birthday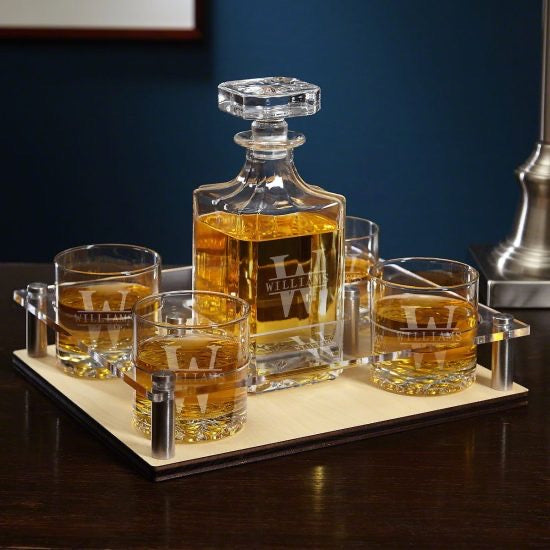 Looking for luxury birthday gifts for him? This spectacular crystal decanter presentation set is the most impressive birthday gift for your husband! He will be in awe when he realizes that each and every piece of this incredible set is engraved with his name. This stunning decanter set is perfect for sharing drinks with his friends to celebrate his birthday or even just romantic drinks with you after dinner.
A Place for All of His Watches
Does your husband have enough watches already? Then get him a watch case to store them in for his birthday! This large case holds up to ten watches and even has a handy drawer to store his extra links, batteries, and repair tools. He'll finally be able to find the watch he wants to wear to work quickly and easily instead of running around the house trying to figure out where he last left it. Plus, the case will ensure his watches stay clean and don't get lost behind the nightstand. Such a practical and thoughtful birthday gift will be appreciated for years to come!
Awesome Gift Ideas for Your Husband's Birthday
Wondering which type of gift is best for your husband? Think about the things he likes to do to relax, such as his evening glass of bourbon and the occasional cigar to go with it. He will love a whiskey and cigar gift set like this one for his birthday! From the personalized rocks glasses to the handy cigar accessories, everything in this gift set will help him unwind after a long day and make his evening routine more enjoyable. Even the ammo can will come in handy for storing his prized top-shelf bottles of bourbon or his new custom whiskey glasses for safekeeping.
Fun Birthday Gift He Can Share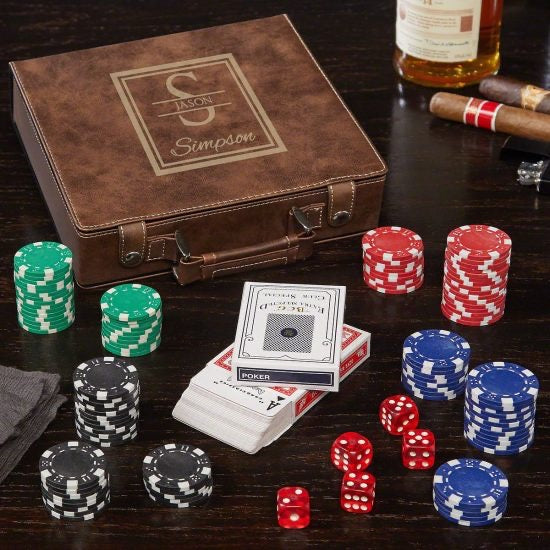 Sometimes, the best birthday gifts for your husband are those he can enjoy with his friends, like this custom poker set! He's always wanted to start up a weekly poker game with his buddies, and now he'll have his own poker set so that he can host them! He will be blown away that the poker chips, cards, and dice come in a handsome leather case that's personalized with his name. Plus, he can bring the set along on family road trips to play fun card games like Go Fish with the kids! Just be prepared to play a couple of rounds of his favorite poker games once you give it to him for his birthday because he'll want to try it out right away.
Comfy Dress Shoes He'll Actually Like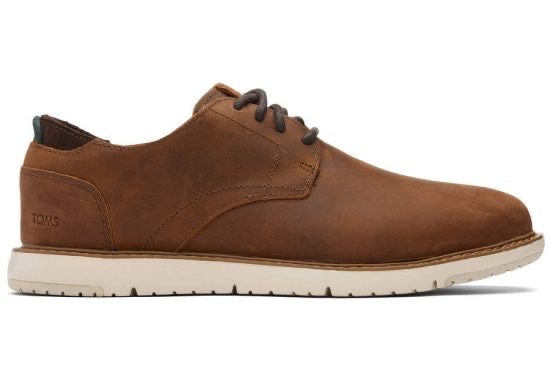 One of the most thoughtful gift ideas for your husband's birthday is something that will make a daily necessity better, like wearing dress shoes to work! Instead of having to wear the same old uncomfortable leather dress shoes that he kicks off the moment he walks in the door, he'll never want to take off these incredibly comfy Toms! Yes, these handsome leather oxfords are actually the legendary comfortable Toms so that your husband can walk around the office all day without pinched toes or sore heels. He will be so grateful that you got him something that makes his workdays a little easier starting on his birthday.
Cool Golf Gifts for Him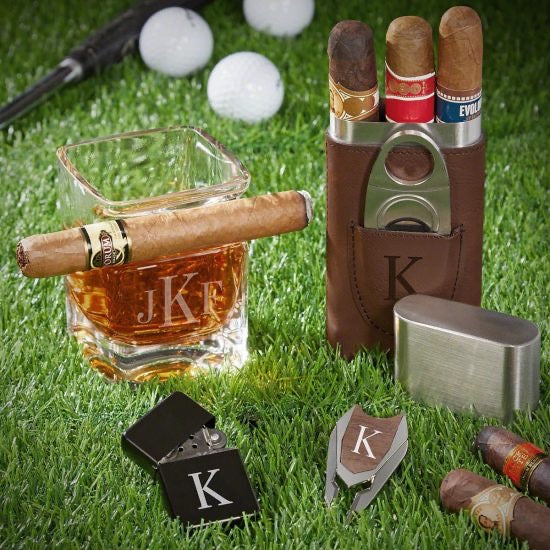 For the guy that loves being on the green, no birthday gifts or ideas for your husband's birthday are better than these! Your husband will love the awesome cigar-holding whiskey glass for his post-golf drink and smoke. He'll especially enjoy the handy cigar case that he can bring on the golf course with him so share a few stogies with his golfing buddies, as well as the 2-in-1 divot tool and ball marker that's unlike anyone else's. As soon as you give him these amazing golf gifts, he'll want to take them to the golf course to try them all out, so make sure you fill up the cigar case with a few stogies before you give it to him.
Birthday Gifts He'll Never Get Tired Of
Looking for something fun to give your husband for his birthday? He'll absolutely love getting his own custom cornhole set! This large cornhole set is great for backyard BBQs with his friends or large reunions with the whole family because the game is perfect for all ages, even the kids! Such an awesome birthday gift will be enjoyed by your husband, you, and all of your friends and family for years to come. Who knows? It could become a new family tradition to play cornhole at every birthday, Thanksgiving, and Christmas party!
For the Husband Who Drinks Whiskey
It doesn't matter if his favorite brand is Jack Daniels or not, any guy who has had the famous whiskey has dreamt about what his own namesake whiskey label would look like. For your husband's birthday, you can make that dream come true! This incredible whiskey decanter and sign set allows you to create his very own official whiskey label. He will be speechless when he realizes just how much creativity you put into this impressive birthday gift, but once he recovers from the surprise he'll want to pour the two of you a couple of drinks right away using the new decanter and glasses to toast to his birthday.
Ultimate Beer Gifts and Ideas for Husband's Birthday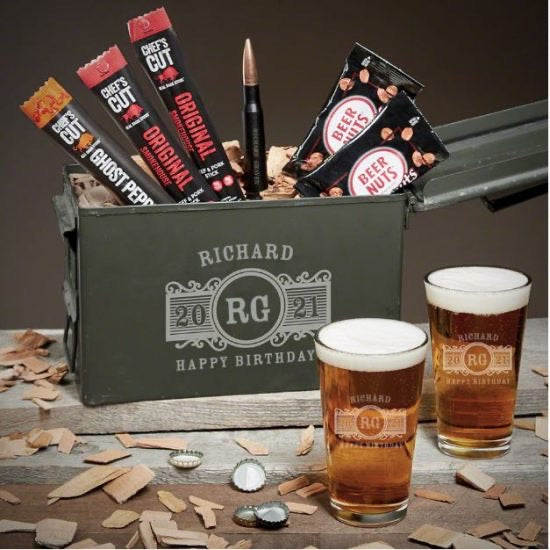 For the man who loves beer as much as he loves you, this ultimate beer gift set is the best birthday gift for husband from wife! He will be so excited to try out his awesome new bullet bottle opener and custom pint glasses that he'll run to the kitchen to grab a bottle of beer as soon as he opens his gift. He'll definitely enjoy snacking on the tasty beer nuts and delicious beef jerky while he opens the rest of his birthday presents. Best of all, though, he'll enjoy using the ammo can to store and transport tools, fishing gear, or even his bottle cap collection.
Give Him the Best Shave of His Life Every Time
Like most men, your husband absolutely hates to shave. One of the most thoughtful gift ideas for your husband's birthday is something that will turn a bothersome chore into an enjoyable experience, like this heated electric razor! Gone are the days your husband had to deal with itchy, irritated skin after shaving because the heated Gillette razor soothes his skin while he shaves with gentle heat and extra-smooth blades that prevent razor burn. He'll be so amazed that shaving could be so enjoyable once he tries out this amazing razor for the first time!
Luxurious Gifts and Ideas for Your Husband's Birthday
How can you surprise your husband for his birthday? Get him something so awesome that he will never expect it: a cigar humidor! He will love being able to enjoy a stogie whenever he wants instead of only getting them on special occasions thanks to the humidor that keeps his cigar fresh for days on end. The nifty portable cigar stand will certainly come in handy whether he's having a cigar at home or on the go because he'll always have a place to rest his stogie no matter where he is, and the cigar cutter and lighter are sure to be on hand as well. As he puffs on a fresh stogie from his new humidor on his birthday, he'll feel like the coolest, classiest guy in the world and it's all thanks to you!