There's a lot of pressure around the holiday season to find the perfect Christmas presents for everyone in your life. Finding awesome presents for the holiday season can be especially difficult because the men in your life can never give you a straight answer when you ask them what they want! We're here to help take the pressure off with several ideas for Christmas gifts that any man will love. Good Christmas gifts for men are unique or special gifts for him that you know he has wanted all year, but just has not gotten yet! Make his year by getting the gift you know he can't wait to see under the tree!. So, before you settle for a pack of socks again, check out these Christmas gift ideas for men that will bring joy to any man out there!
Gift Straight from Santa
Want to blow him away on Christmas day with a whole set of good Christmas gifts for men? Give him this whiskey decanter box set to fill his heart with Christmas cheer and his stomach with Christmas whiskey! He'll be stunned by this unique gift set that has his name and initial engraved on everything. This glassware is perfect for when he wants to enjoy a drink to celebrate the holidays or any other special occasion.
Good Christmas Gifts for Men to Hang on the Wall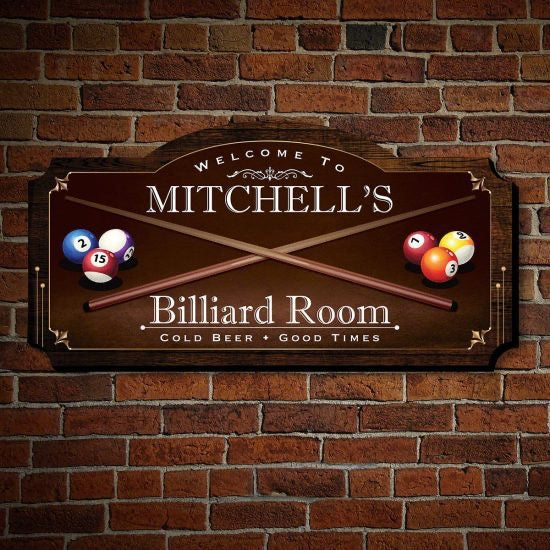 Does he have a home bar, man cave, or game room? This awesome gift will make even better, or this gift will be his inspiration to start one! This personalized wooden sign is an attractive, incredible gift that will make the room it's in his favorite room of all time! He'll love seeing his name on this handsome sign hung up in his home. It'll make him appreciate his own space so much more than ever before.
Serving Yourself Has Never Been More Fun
How cool is this? This spigot decanter is one of the most perfect and unique Christmas gifts for men out there because it's not only useful but incredibly awesome, too! To celebrate Christmas in the best way possible, he'll serve himself a glass of delicious whiskey from this incredibly unique gift and he'll encourage his loved ones to do the same! Seeing the crystal ship sailing through his drink of choice will bring him so much joy this holiday season.
Personalized Poker Present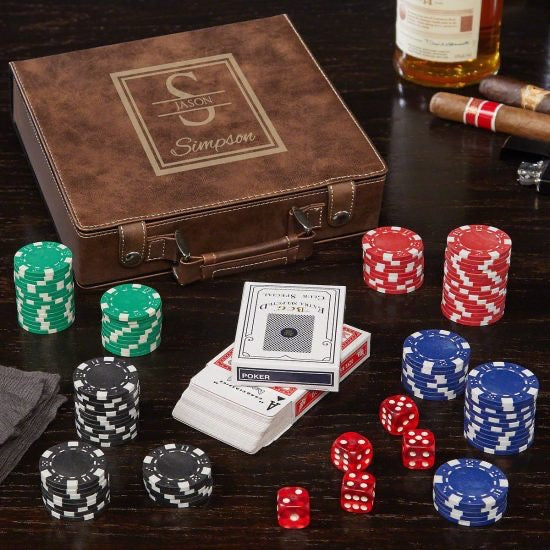 Christmas is all about spending quality time with your loved ones. So why not get him this poker set as a gift since he can put it to use right away! This game set is perfect for loved ones during the holidays as well as with his buddies on guys' nights! This customized poker set is an incredible gift idea that he is sure to be obsessed with. He'll love having everything he needs to play cards inside this personalized leather case, making this set such an amazing holiday gift for him.
A Happy Humidor Holidays to Him
Get him the coolest gift he's ever seen! This personalized ammo can humidor is one of the best, most unique Christmas gifts for men that he'll be obsessed with because of how incredible it is. He'll be a huge fan of using this humidor to keep his cigars in perfect condition, and he'll really love that his name is engraved onto it too! In fact, he'll like his new Christmas gift so much, you can be sure you'll see it out on the bar counter, on display on his desk, or as his new centerpiece of his man cave!
Like a Kid on Christmas
Christmas as a kid is so magical, especially when you open up an amazing toy and it's just what you've always wanted and your face lights up. If you want to see this look on the face of any man this Christmas, get him a Nintendo Switch! He'll have hours of child-like fun playing different games on this awesome device. He'll absolutely love the feeling of being a kid on Christmas!
A Decanter Bull of Whiskey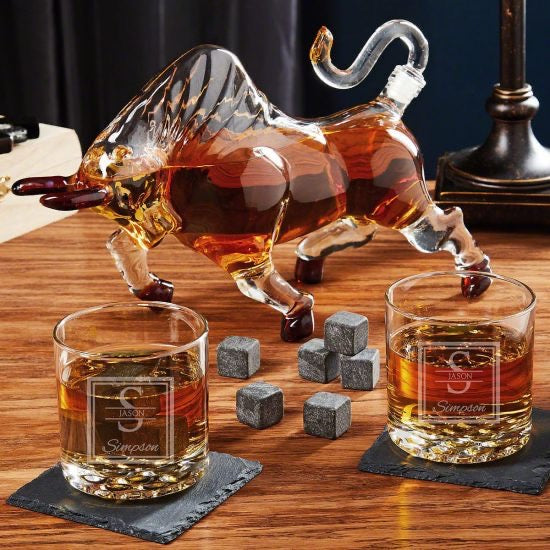 Christmastime is the perfect opportunity to wow him with really good Christmas gifts for men. Impress any man you're looking to get a great gift for with this awe-inspiring bull decanter set! He'll absolutely love the way his new and unique bull decanter looks full of his favorite spirit. That isn't even to mention that this fantastic set also comes with a set of glasses with his name engraved on them. It's the perfect gift that he will love looking at, and love even more when he uses it to spread holiday cheer (in the form of toast) with friends and family!
Stainless Steel Unique Christmas Gifts for Men
When he's using manly glassware, he just feels so much cooler. Make sure he always feels like the coolest guy ever with this stainless steel tumbler set! He'll absolutely love that these tumblers look manly while keeping his drink ice cold. Using them to celebrate Christmas and other special occasions will bring him joy every time and make him feel like the raddest man ever! He can even use his new gift set at Christmas dinner if he wants too!
A Sign He'll Look at Forever
Good Christmas gifts for men are sometimes just the coolest decor pieces you can find. That's what makes this personalized bar sign such an awesome gift! He'll love seeing his name on the top because it'll make him feel like the real owner of his own personal bar, and he'll really appreciate the rustic feeling it adds to his home bar, man cave, or kitchen.
Grilling Gift for Christmas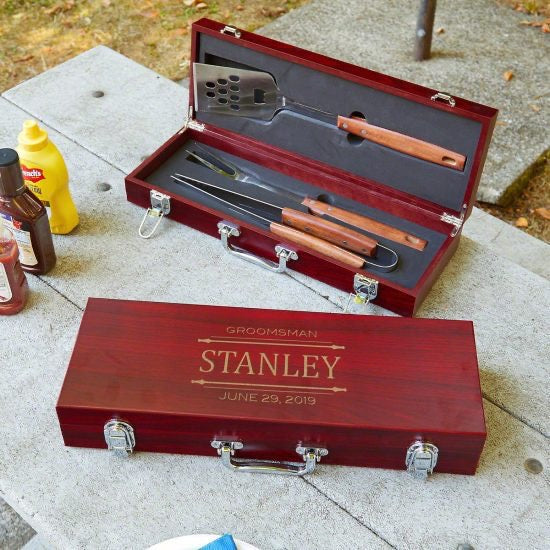 The mark of any man is his ability to grill up delicious food for his family and friends. With this personalized bbq tool set, every man can feel like such a grill master that they'll consider opening up their own barbecue restaurant! He'll love the bamboo feel of these tools in his hands as he's grilling up burgers and brats, and he will definitely never want to use any other tools as long as he lives!
Healthy and Delicious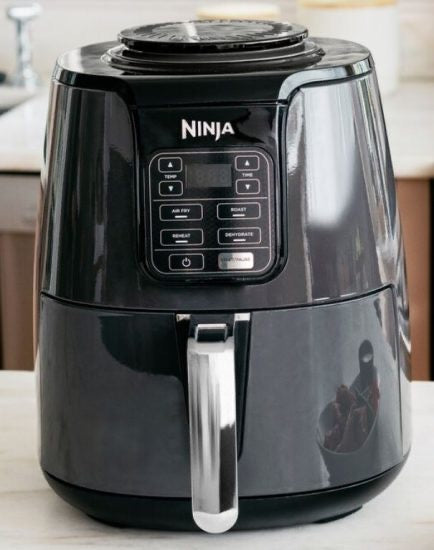 He'll feel like an absolute chef thanks to this gift! With this air fryer, he can make all kinds of meals for his family, and they'll be easy to make too! Not only that, but air fryers are healthier than other frying alternatives, so not only will the food he makes be delicious, but it'll help himself and his loved ones stay healthy!
His Christmas Vices
Everyone deserves to celebrate Christmas with their favorite vices, which is why this cigar and whiskey gift set is full of good Christmas gifts for men. He'll love raising his personalized glass for a Christmas toast and enjoying a stogie with loved ones he only gets to spend time with once a year. This set will definitely become his official celebratory set that he'll use for every special occasion to come.
Liven Up the Kitchen!
Engraved kitchen accessories make awesome Christmas presents because they make even the most tedious cooking so much more fun! Any man will instantly fall in love with this personalized cutting board! It will make chopping up opinions, meat, or any other food easier than ever. When he isn't using it to make scrumptious meals, he'll love displaying it up on the wall as unique kitchen decor.
Classic Beer Gift
Sometimes, simple gift sets make the best gifts. This beer gift set is an awesome Christmas gift that any man will adore. With his name engraved on the side of the sturdy, hefty mug, he'll feel like the most important man in the world as he drinks his favorite brew during this special time of the year. On top of how great the mug is, the box is fantastic! He'll love using it to store precious memories from Christmastime. This simple yet versatile gift is absolutely perfect for the holidays!
347+ INCREDIBLE BEER GIFTS HE WILL LOVE>
Good Christmas Gifts for Men Full of Wine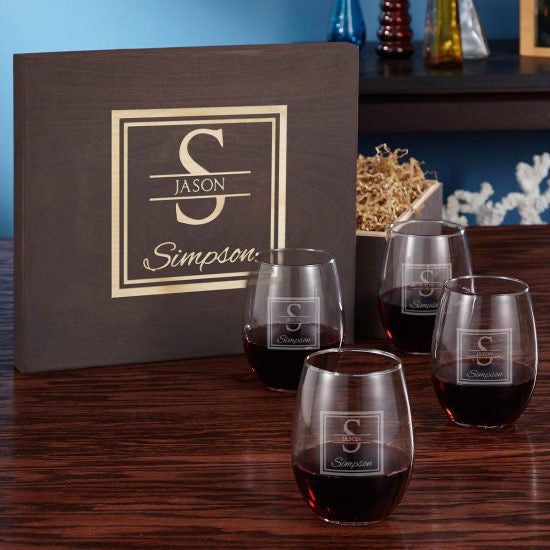 There's nothing like customized glassware to make a man feel like a million bucks. This wine box set is so classy and fancy, he'll think it was meant for a king! The stunning, personalized wine glasses are perfect for enjoying a glass of Merlot or Chardonnay on Christmas day or any other special occasion! He'll love storing mementos, such as wine corks or photos, that remind him of Christmas with loved ones inside the box.
Grill Inside!
During Christmastime it is generally a bit too cold to grill, at least in the United States, which most men consider a big bummer. Get him the coolest gift ever to turn that frown upside down! This smokeless grill means he can make all the steaks, brats, and other grilled food that he wants, rain or shine. This is definitely one of the most unique and excitingly good Christmas gifts for men.
A Custom Cognac and Cigar Christmas
There's no way he won't love this cognac glasses set during the holidays because it is sure to warm him up on a cold winter evening! He'll be obsessed with drinking cognac from the classy, personalized glasses and smoking a stogie, both to warm him from within and celebrate Christmas and other special occasions. He'll love the awesome custom box and how he can use it to store photos of his family, drinking accessories, or anything else he wants!
Treasure His Memories Forever
Making memories that last a lifetime is all that really matters. Make sure he remembers every special moment in his life with this personalized shadow box! Whether it's bottle caps from that shared beer with an old friend, pictures of his kids, or anything in between, storing small trinkets in this shadow box make those memories more tangible. Because this gift is one of the most unique Christmas gifts for men he can think of, he'll definitely never forget this fantastic present!
Make Him Overjoyed on Christmas Morning
A real ammo can with pint glasses inside? Say no more! When he sees his name on this incredible ammo can under the Christmas tree, he'll immediately know it's his! He'll be obsessed with this ammo can gift set that lets him enjoy his favorite brews out of the coolest glasses he's ever seen as well as keep important trinkets or mementos inside the novelty ammo can. He won't ever want to be without these amazingly unique Christmas gifts for men.
Ultimate Comfiness
Good Christmas gifts for men are gifts you know they'd never buy for themselves, but will be really glad you did! This set of silky pajamas are the perfect gift for any man so he can feel incredibly comfortable on Christmas and any other day he wants to wear them! He'll be so thrilled to have this pajama set.
A Gift so Good St. Nick Will Want to Keep It
The greatest men deserve the greatest gifts to celebrate Christmas. This whiskey stone gift box is so fantastic, he'll probably start believing in Santa Clause! He'll be stunned by how magnificent the personalized glasses are and how they're the perfect size for a chilled drink. The handsome box is so gorgeous that it was definitely hand-carved by Santa's elves. It'll bring him so much joy on Christmas morning opening up such an amazing gift!