33 Glorious Gifts for New Parents
When you think of gifts for people who just became parents for the first time, you're probably thinking about baby clothes and monitors. Well, you're half right! Gifts for new parents are helpful items that make taking care of a newborn easier, but they're also for helping mom and dad relax. They're working hard to raise their child, after all, and they deserve something to unwind in between the baby's naps! Whether it's a gift for mom, dad, baby, or all three, these are the best gifts for new parents money can buy.
Must-Have Relaxing Gifts for New Parents
When the baby is finally asleep for the night, mom and dad could use a drink before hitting the hay themselves. With this lovely shot glass set, they'll be able to enjoy a double shot of their favorite liquor or a small cocktail with ease. Instead of using the loud ice maker for rocks, they can use these handy whiskey stones to chill their drinks. Thanks to this thoughtful gift for new parents, they'll be able to enjoy a relaxing drink or two together without hassle after a long day of caring for the baby.
High-Tech Baby Monitor Will Put Their Minds At Ease
The Nanit is the most high-tech baby monitor on the market, and every new parent would love one! The camera streams directly to the app on their phone so that they can keep an eye on the baby at all times, wherever they are. The new parents can even track the baby's breathing and sleep habits, receiving notifications as soon as the newborn falls asleep and wakes up. The app also allows mom and dad to talk to the baby through the camera! Is there anything this incredible monitor can't do?
Fun Decanter Set for The New Dad
Mom and baby are usually the ones in the spotlight, so make sure dad feels special too with this thoughtful decanter set! He will love the sweet design, especially since the set is something he can treasure forever as a keepsake from the first time he became a father. The new dad will proudly display this amazing decanter set in his home office or home bar as a reminder of his new fatherhood for years to come. When he's had a long day of taking care of the baby, he'll turn to his custom decanter set for a drink to help him relax.
Every New Parent Needs a Diaper Bag
It goes without question that one of the most popular and useful gifts for new parents is a diaper bag. When on the go with a baby, parents have to be prepared for anything! This incredible diaper bag is the only bag they'll ever need: it's water-resistant, roomy but not bulky, has 13 pockets, an included changing pad, and even attaches to the stroller with ease. This diaper bag is every new parent's dream gift! Plus, the neutral colors make it look like a stylish backpack. Seriously, you can't go wrong with this diaper bag.
The Best Gifts for New Parents Help Them Unwind
New parents don't get a lot of time to themselves or with each other for the first several months. One of the best gifts for new parents is something that will help remind them to have date nights and relax, like this monogrammed wine glass set! When it's grandma's turn to watch the baby, the new mom and dad can enjoy a nice bottle of wine together with this lovely set. The stopper will especially come in handy since they likely won't be able to finish the bottle in one sitting! You can even give them a bottle of wine with the set so that they have everything they need for a few minutes of relaxation together.
479+ GIFT SETS AND GIFT BASKETS FOR MOM AND DAD>
A Clean Place to Prepare Food for the New Family
When a new baby arrives, the parents will want their house to be extremely clean, and that includes their kitchen! A brand new bamboo cutting board is the perfect gift for new parents as it will replace the old one that's likely covered in nicks and germs. The lightweight, smooth bamboo is both easy to clean and store when they're not using it. This isn't one of those temporary gifts that loses its usefulness after the baby becomes a toddler, it'll actually come in handy in the future when he or she can eat real food!
Beautiful Family Name Sign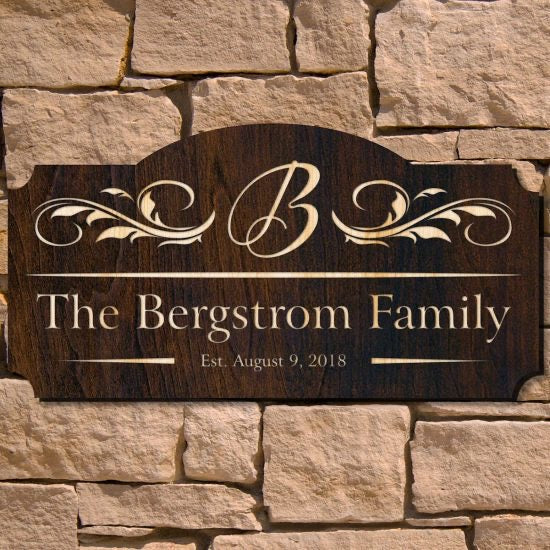 One of the most thoughtful gifts you can give a new family is a piece of decor that signifies the day they went from being a couple to a family. This gorgeous custom sign is something they'll cherish for the rest of their lives, and they'll want to display it prominently in the home for everyone to admire. While it may not be a gift that makes parenting any easier, it's a really sweet gift that any new set of parents will appreciate.
Help the New Parents with A Few Easy Meals
When a new baby arrives, parents don't have the time or the energy to cook for themselves. Instead of settling for takeout for the next few weeks, help them out with a Hello Fresh delivery! They'll get fresh ingredients and quick recipes that they can whip up before the baby wakes from its nap. You can get them an entire week's worth of dinners so that they don't have to endure endless leftovers of cheap Chinese food or a month's subscription for a few deliveries a week. Whichever plan you choose, they'll be so grateful!
Give a Bottle of Liquor in Style
Not sure what to get the new mom and dad you know? They seem to have everything they could possibly need, and even said they didn't really need anything else. Well, you can't go wrong with a bottle of liquor! Don't just give them a bottle on its own, dress it up a little with this handsome, custom engraved gift box! This lovely box turns an ordinary bottle of liquor into a nice, personal gift that anyone will appreciate. The new parents will be able to have a drink when their baby is finally asleep for the night, thanks to you. Plus, the gift box is totally reusable so that they can use it to store all kinds of keepsakes or mementos!
Essential Nursing Pillow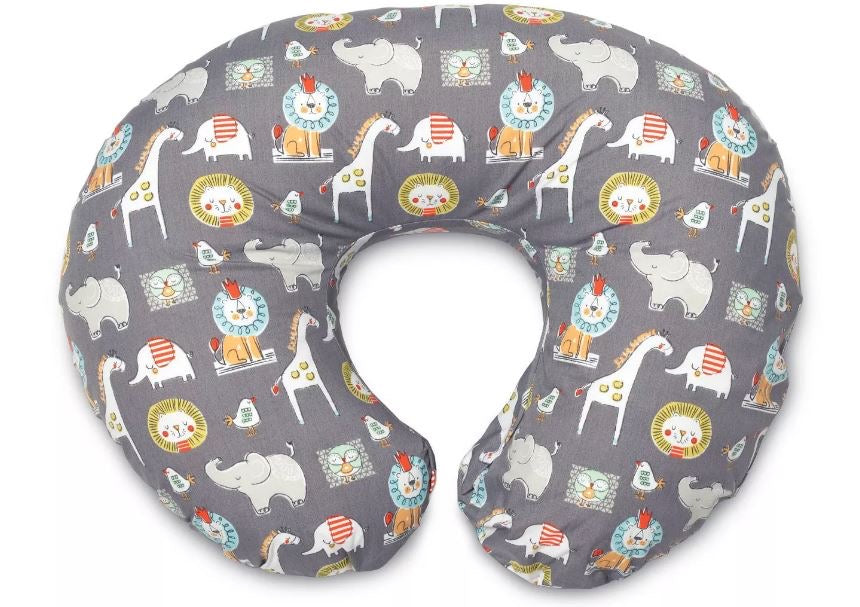 If the new mom didn't get a boppy for her baby shower, she'll really need one now that the baby is here! A boppy isn't just a nursing pillow, it's also a really convenient and cleverly designed pillow that helps the baby sit up comfortably pretty much anywhere you take it. Whether they're bringing the baby to grandma's, out shopping, or just relaxing at home, they'll want this pillow on hand. It's great for nursing, tummy time, sleeping, or just sitting on the couch together. Seriously, this clever pillow is by far one of the best gifts for new parents you can give!
Glasses with Good Grips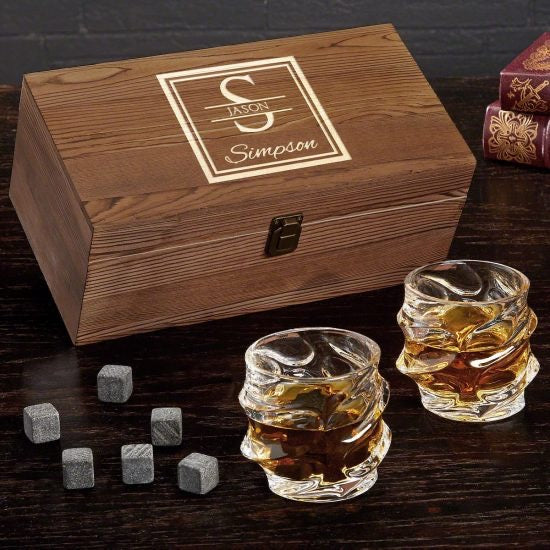 After countless attempts to get the baby to sleep, the exhausted new parents just want a drink to help them unwind. Help them out by giving them a unique glass set that even the sleepiest parent can grasp! These extra thick glasses are designed with special grooves that fit perfectly in either hand, giving mom and dad an extra secure grip. These glasses are great for straight liquor, wine, or even cocktails if they feel like mixing up a few ingredients. The handy whiskey stones allow them to chill their drinks without compromising the flavor, which they'll certainly want to enjoy after an especially long day.
Google Home Helps Them Multitask
When their hands are full with the baby, new parents can't always multitask. One of the best ways you can help them out is with a Google Home! With just their voice, they can answer and make phone calls, set reminders or alarms, make grocery lists, request music, Google anything, and so much more. Even while they're juggling the baby, the diaper bag, and toys, the new mom or dad you know can still be efficient thanks to Alexa, the virtual assistant. If they have other smart tech, they can be connected in order to control the lights or even the thermostat with their voice as well!
Something New for Dad
With a new baby in the house, parents don't have as much time to enjoy their favorite hobbies as they used to. Why not give the new dad a gift that will not only make his favorite hobby more enjoyable, but will also remind him to indulge in it once in a while? For the man who likes to grill, there is no better gift than a set of new grilling tools. He's a dad now, and every dad wants to be able to grill up fresh food for their family! He'll want to use these new, lightweight tools every chance he gets.
Unique Gifts for New Parents: Self-Aerating Wine Glasses
A glass of red wine is always a good way to relax, but new parents don't have the time to allow their wine to breathe. Make their favorite relaxing drink easier than ever to enjoy with these aerating wine glasses! They won't need a decanter or aerator anytime soon thanks to these unique glasses, which will oxidize their wine as they sip. Thanks to such innovative glasses, the new mom and dad can kick back and relax as quickly as possible.
For the New Papa
When a new baby is born, more often than not the attention is all on them or the mother. Make sure the dad feels special as well with this thoughtful piece of decor! Every proud father wants a cute reminder of their children, after all, and this adorable Papa Bear sign is the perfect decoration for his office. He'll display it forever, showing it to his son or daughter as they grow up and teaching them to call him "Papa."
299+ CUSTOM SIGNS FOR THEIR HOME>
They'll Need More Than a Single Cup of Coffee
Now that the baby is here, mom and dad definitely aren't sleeping more than a few hours a night. One of the most practical gifts for any new parents is a coffee machine that makes both an entire pot and a single serving! This 2-in-1 coffee machine by Cuisinart is an essential kitchen gadget for new parents. As soon as they wake up in the morning, they'll be making an entire pot to help them stay energized all day long. Later in the day they'll need the single serving side, so you know for sure that the coffee machine is being enjoyed in its entirety! Thanks to this machine, they'll be able to stay awake through the day.
Lovely Monogrammed Gifts for New Parents
When it's too late for coffee and time to hit the hay, mom and dad could use a drink to help them relax a little. With this simple but classy decanter set, they'll have the essentials for a double bourbon or a quick Old Fashioned. These unique gifts for new parents will come in handy more often than you think: when the baby is at grandma's for the night, after a stressful day at work, or when the baby's been upset or sick all day and is finally asleep. Just make sure you include a nice bottle of whiskey with this decanter set to make it a complete gift!
White Noise Machine to Help Everyone Sleep
There's nothing more frustrating than a baby who won't go to sleep, and the new parents you know will likely run into this problem fairly often in the first few months. One of the best gifts for new parents is a white noise machine! This nifty gadget is great for the nursery or in the parents' room if they're co-sleeping so that everyone can get a good night's sleep. It has multiple settings with various relaxing sounds, volume, duration, and more so that even the stubbornest baby can be soothed to sleep.
Thoughtful Piece of Decor for Dad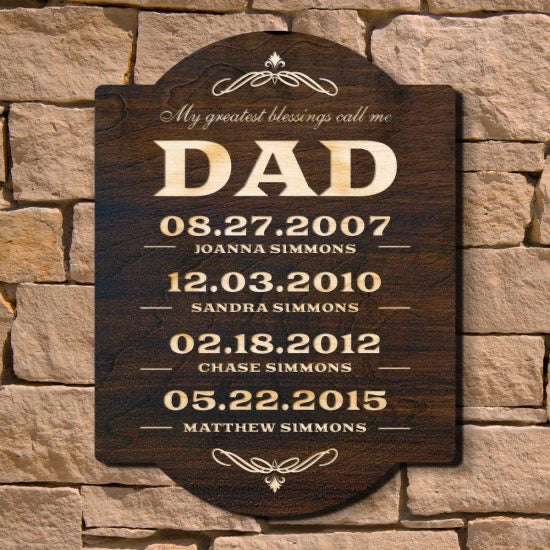 New parents love to document and hold on to every little part of their new baby's firsts, including the day they were born. The new dad will especially love to have this sweet sign hanging in his office as a reminder of the days his children were born. This lovely piece of decor is perfect for any dad whether he's becoming a stepfather, adopting, or is having children of his own for the very first time. He will treasure this beautiful, personal sign for years to come.
Baby's Firsts Book is One of The Best Gifts for New Parents
As the baby grows, it's important to document their first steps, first word, first tooth, and other special moments! With a book of firsts, the new parents will have an easy and convenient place to keep every memory and milestone. Witnessing a baby's first is a momentous occasion that every new parent dreams of, and they'll want to preserve the memory of each and every first as their baby grows up! This book keeps track of the baby's entire first year so that they have plenty of room to record every moment.
Custom Coffee Set
You know without a doubt that the new parents will be drinking lots of coffee, so it's only logical that they'll need this custom coffee gift set! The two large mugs hold quite a bit of espresso, but they'll be able to fill up the insulated carafe with enough java to keep them going all day long. Even if they're on a road trip to visit family with the new baby, they'll be awake and alert thanks to this coffee set!
Thoughtful Body Care Set for Mom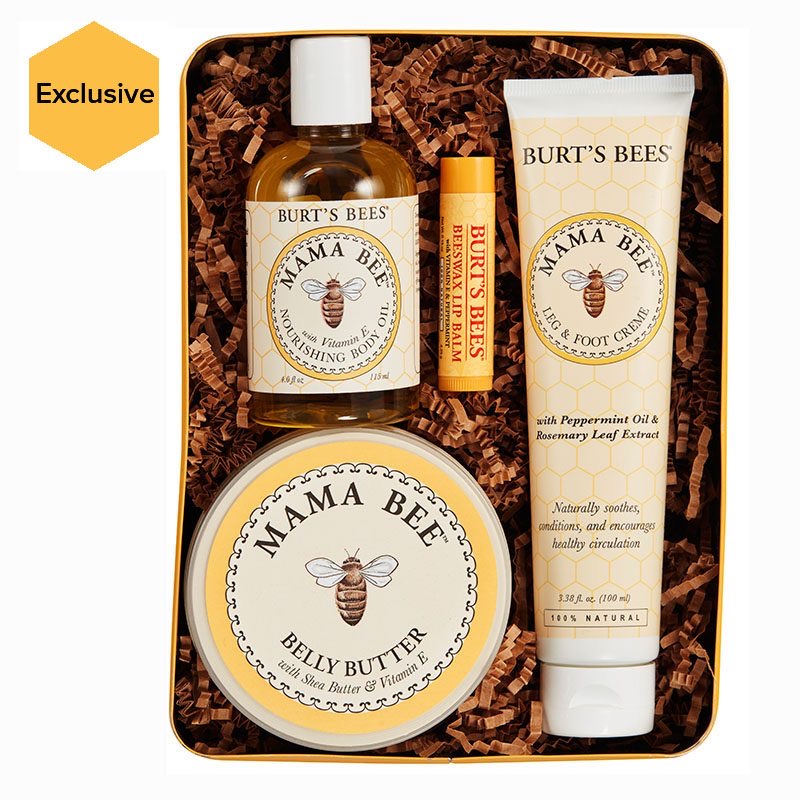 After carrying a baby for the last nine months, the new mom could use a spa day. She probably won't have time to actually go to the spa for a while, so why not bring it to her? With this Burt's Bees new mom gift set, she can treat herself to high-quality skincare every day. The nourishing products in this thoughtful set will ensure that her body is taken care of while she's taking care of the baby, especially as she recovers from childbirth. The new mom will really appreciate it!
The Coolest Gift for the New Dad
Dads need to be appreciated too, so make sure the new dad you know feels like the World's Best Dad with this incredible gift set! He'll love having a unique gift that commemorates the first time he became a father to treasure forever. Throw in a couple of stogies so that he can enjoy a celebratory smoke and a drink with this set! Every time he uses the pint glasses or ammo box, he'll proudly remember the birth of his first child and how it felt to become a dad.
Every New Parent Needs a Massage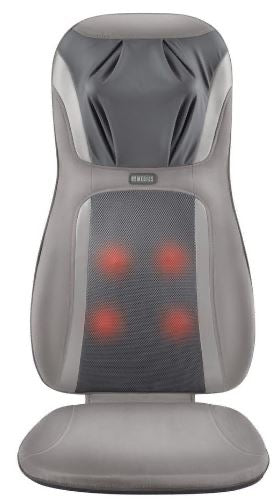 The best gifts for new parents help them relax, and what's better than a shiatsu massager at home to enjoy whenever they want? Mom can relax on it while nursing, dad can soothe his sore muscles after work, or they'll just use it every chance they get. The full-back shiatsu will ensure that even the tightest knots and sore muscles will be relaxed, allowing them to take care of the new baby without aches and pains. If there's anything you must get for new parents, it's a massager! They won't ever stop thanking you for such an amazing gift.
A Classic New Dad Gift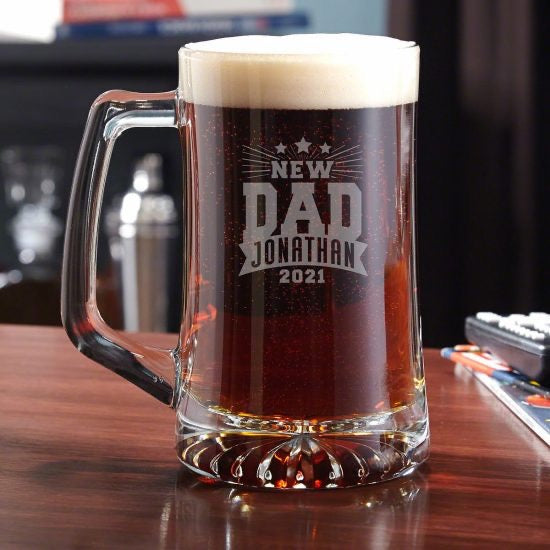 It's pretty common to only give baby-related and mom-related gifts at a baby shower. Make sure the new dad is appreciated with this awesome beer mug! Whether he's a beer drinker or not, this awesome mug is great for all kinds of beverages and even makes a great decoration. Every time he uses it or looks at it, he'll be reminded of that amazing day when his first child came into the world.
The Best Gift for New Parents is a Roomba (Seriously)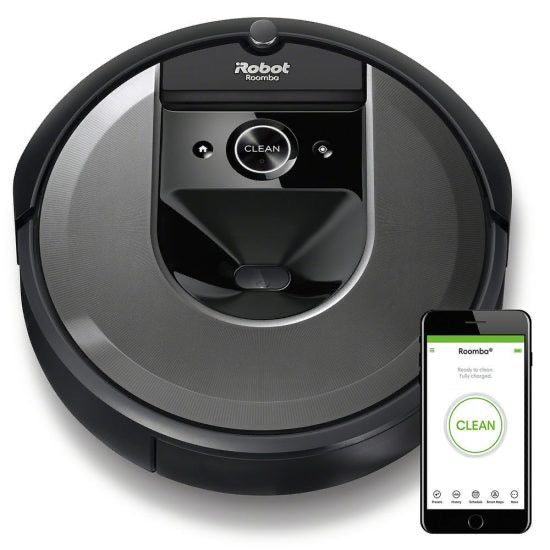 With a new baby in the house, parents barely have enough time for themselves, they don't even have time to clean! Thanks to modern technology, that isn't a problem. The Roomba will keep the floors of the entire house squeaky clean! With a detailed three-step cleaning process, built-in AI to learn the layout of the home, and tangle-free brushes for homes with pets, their house will be clean without any hassle.
Insulated Tumblers to Keep Them Energized All Day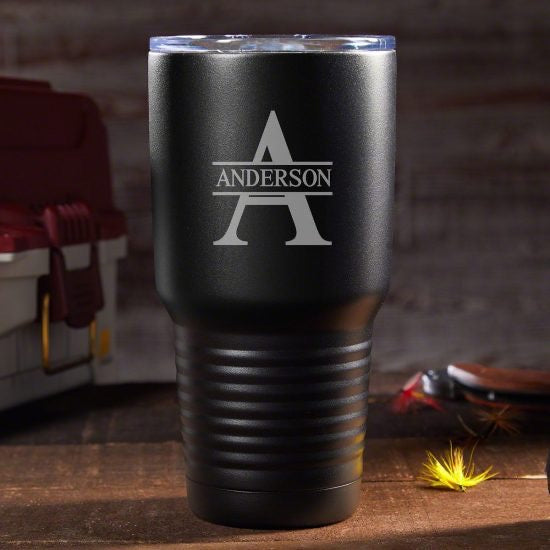 Fact: new parents need plenty of coffee those first few months. It'll take a while for them and the new baby to get into a routine, so they'll need more than just a mug for every cup. Get both mom and dad their own custom insulated tumblers! These large tumblers will keep their precious coffee piping hot for up to six hours, which is plenty for at least half of the day before they need a refill anyway. Pair two of these tumblers with plenty of coffee for both mom and dad to make a complete gift!
Gorgeous Shadow Box for Mom
Shadow boxes are one of the most thoughtful gifts you can give, and this gorgeous personalized one is perfect for a new mom! Engraved with the date her new baby was born, mom can keep all kinds of precious mementos inside the shadow box over time. Whether it's photos, those cute milestone month numbers, the baby's first sock, or anything else she wants, she will love watching her collection of keepsakes grow. The shadow box allows her to display her collection for both herself to admire as well as anyone who comes over. Her fellow mom friends will all wish they'd gotten one when they first became a mom because it's so unique!
You Can't Go Wrong with a Bottle Warmer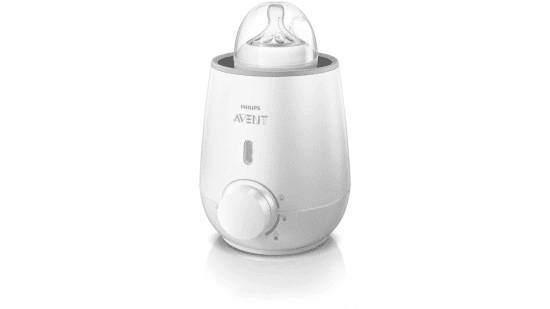 Still not sure what the best gifts for new parents are? When in doubt, go with a cool gadget for the baby like a bottle warmer! Every baby needs a warm bottle, after all, and this handy warmer is so much easier to use than the conventional stove method as it warms up and mixes the entire bottle in just 3 minutes! It's great for warming baby food, too.
Make Sure Their Drinks Stay Cold
It's always hard to finish a meal or a drink when a new baby is around. New parents often have to stop what they're doing to tend to the little one, which results in many hot meals gone cold and refreshing cold drinks melted! One easy fix to this problem is insulated drink tumblers that will ensure their soda or juice stays chilled even if they have to step away for an hour or two. These tumblers are super durable and unbreakable as well, which makes them great cups to use when the baby gets older!
Hilarious Books Every New Parent Needs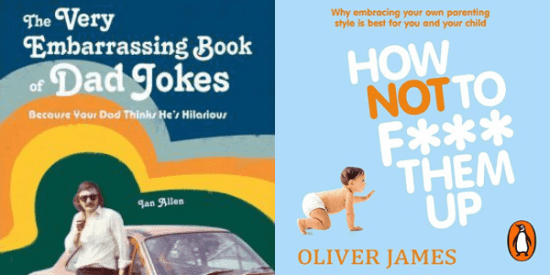 Gifts for new parents can be funny! Both mom and dad will enjoy these hilarious books. Dad, of course, will start quoting the dad joke book right away while mom peruses through the fun parenting book. These funny books will make those first stressful weeks of having a new baby a little more enjoyable, and they'll probably re-read them as their child grows up. Dad will eagerly await the day he can tell his dad jokes to his kid, that's for sure!
Awesome New Dad Gift Set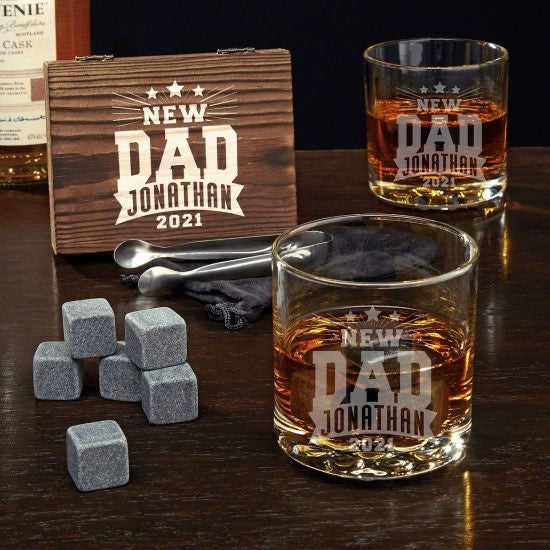 Now that he's a father, the new dad you know will hardly have time to hang out with his guys or even enjoy a date night with his wife since the baby will keep him busy. Give him a gift that will encourage him to make some time to have a drink with a friend or enjoy a nightcap with his wife, like this whiskey glass set! He'll love having his own custom rocks glasses both for quality drinks at home and as a unique new dad gift that he can keep forever. He'll want to try out the set right away, so make sure you give him a bottle of his favorite liquor as well.
Giant Glasses for Giant Drinks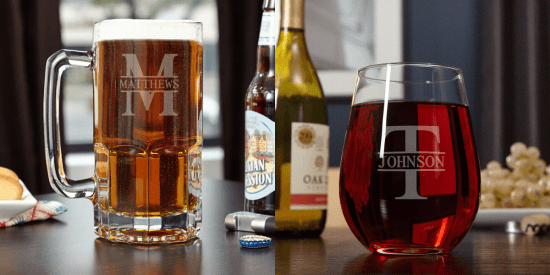 Speaking of having drinks together, mom and dad probably want a larger drink than usual after a long day of caring for a baby. Make sure that they don't need refills and can relax until the baby wakes up with these larger than life glasses! The new dad will love his gigantic new beer mug, especially since it holds an entire liter of beer. Mom will certainly be excited about this humongous wine glass, which holds an entire bottle of wine! Once the baby is finally down for the night, you know the new parents will be pouring themselves a large drink as they enjoy some peace and quiet for a few hours. These his and hers glasses are must-have gifts for new parents that they'll enjoy for years to come!
269+ GLORIOUS GIFTS FOR NEW PARENTS>