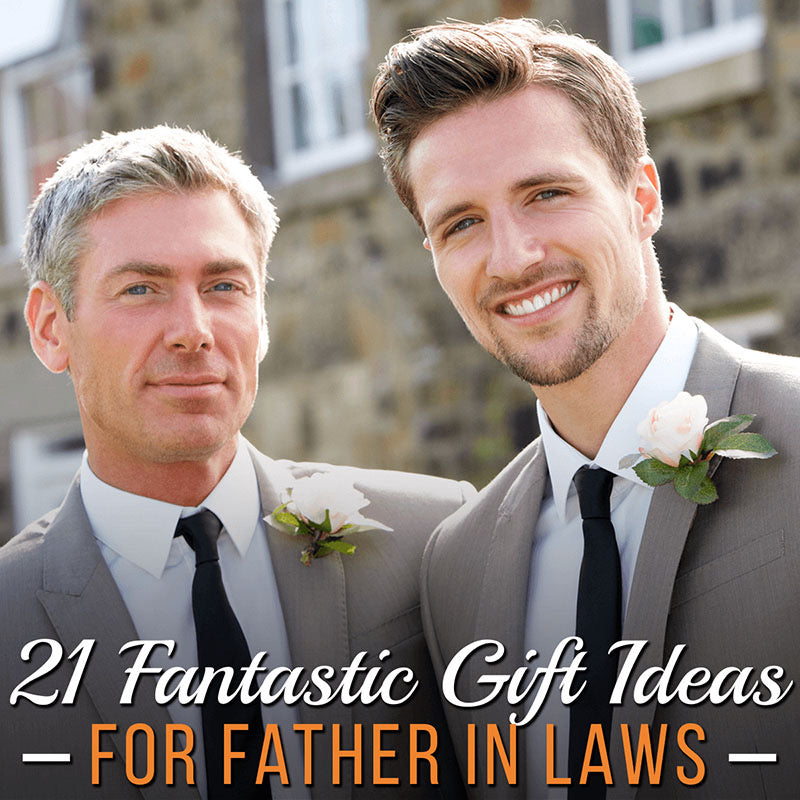 21 Fantastic Gift Ideas for Father in Law
The idea of finding gifts for men being difficult has been expressed in so many different ways, manly men are hard to shop for, dads are hard to shop for, even people like your brother are claimed to be hard to shop for. While this may sometimes be true, there is one man in many people's lives that is almost always the hardest to find the perfect gift for, their father in law. These are the men you want to impress with a gift that is 100% on-point. That can make finding the perfect gift ideas for father in law feel like a huge task, but it really isn't! Your father in law is just another guy, so your gifts for him simply need to be something he can use, a gift that enhances his hobby (or creates a new one!), and if you make it personalized, even better! Making your father in law happy shouldn't be stressful, and with these awesome gifts, you're sure to find the ideal gift for father in law!
Classy Gift Ideas for Father in Law
Showing up with a gift for your father in law that takes him to a whole new level of sophistication is a surefire way to get even more respect from him. With this personalized twist whiskey glass and cigar case, you can be sure he'll be able to indulge like never before with these two vices. Sure, before he may have been able to hold a cigar as well as drink from a regular rocks glass, but now he'll look and feel like the baller he's always imagined himself as when you get him this gift set for him!
Manly Mugs are Magnificent Gifts for Your In Law
A great way to get on your father in law's good side is showing up this year with the manliest gift ideas for father in law he has ever even heard of! An engraved beer mug that comes with a matching bottle opener, and is inside a wooden gift box? If he weren't so manly, this gift might just bring a tear to his eye. You'll know you've done well when he's drinking from his mug later in the night and gives you a head nod while raising his mug in approval.
Customized Bags Gift Set
There are few things father in laws like more than being competitive; however, a lot of the time it is at a sport or hobby they already love to play. Even the playing field with a game of bags. This way, you and he can spend some quality and competitive time together outdoors while playing round after round. This is a great in law gift since he can easily set it up while grilling or while preparing to host a dinner. It is the perfect break from the food that everyone at his house can enjoy.
A Superior Stogie Humidor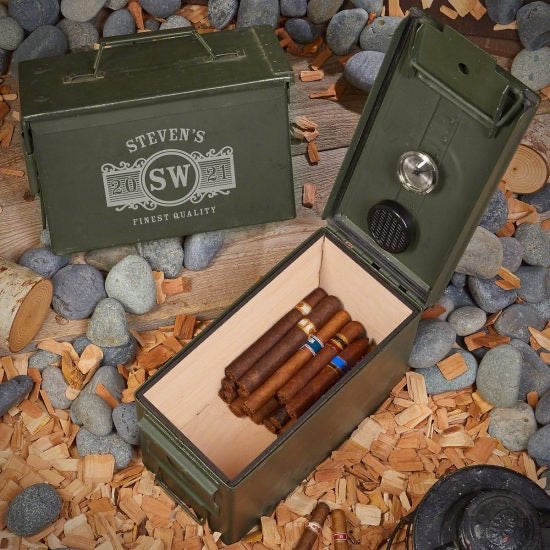 With a present this unique, your gift for father in law surely won't go up in smoke, but his cigars definitely will! This is one of the most unique cigar humidors he'll have ever seen and to top it off, the side of the set is engraved with his name, making it truly one of a kind gift. Go the extra mile and throw a few of his favorite cigars inside, and you'll surely win him over forever!
A Fantastic Father In Law Whiskey Gift
There is nothing quite like a gift that makes a man feel refined each time he sees it. Sometimes it is a classy leather gift, other times it is a perfect piece of art. However, you've got a double-edged sword with this monogrammed presentation set. It not only looks good but it is also incredibly practical! He can use this set for his office with clients or leave it at home to share drinks with friends and family. Plus, now you and he can bond while sharing a drink using his new favorite set of glassware ever!
267+ POPULAR GIFTS FOR FATHER IN LAW>
For the Dapper Dad of Your Spouse
Keep him looking and smelling dapper with a classy soap gift set. This isn't to say any father in law stinks, but thanks to this gift set, you'll never have to worry about that either. With a mahogany smell coming from the soap and cleanse, he won't just be the best-groomed guy around, he'll be one of the best smelling ones now too!
A Hole-in-One Gift for Father in Law
Clearly, your father in law is a dad and if there is one thing you've learned over the years, it is that all dads love golf! That is what makes this set of gift ideas for father in law so good! This isn't just one golf gift, but actually three. However, what makes this gift even better than being three parts is that this gift can be enjoyed both at home and at the course. Thanks to you, he'll have the coolest custom bag tag and most unique divot tool both of which will be the talk of the round. However, when he shoots his best round ever and brings the boys back to enjoy a pint, he'll have the perfect 19th hole sign for them to talk about rounds past or where they're going for next week's game!
Endless Rounds of Pints Ammo Can Gift Set
Resupply his love for beer with the most badass beer gift set he's ever seen! What guy wouldn't love to get this set that makes him feel like he is on par with Rambo's awesomeness? You can even fill the ammo can with a few of his favorite brews or possibly bullets if you think he'd want to go straight to the range once he gets this gift. He'll love the uniqueness of this set so much that he is sure to fill up the other pint glass so you and he can toast and throw back a couple of rounds!
Engraved Grilling Gift Ideas for Father in Law
There is nothing that bonds two people like food. Breaking bread is a traditional way for people to learn to get along. However, this is the 21st century, so it can't hurt to update tradition. So, instead of breaking bread, for your gift for father in law, few things could top a new set of grilling tools! This custom gift set has his name on it and he's sure to fire up the grill so the two of you can now bond over some tasty steaks or juicy burgers!
Put This Bamboo Cutting Board on the Gift Chopping Block
Speaking of grilling with your father in law, he is going to have to do some prep work, so why not make that an even better experience with a personalized grilling cutting board? This bamboo board is the easiest way for him to season the meats he is putting on the grill or to slice up cheeses or vegetables. If he wants, this could even use this to serve his perfectly cooked food!
Spice Up Your Father in Law Gift Ideas
Keep the cooking train going with this set of gift ideas for father in law that he'll absolutely need to go along with the cutting board as well as the grill tools. This perfect spice rack will ensure that all of his food is as fully flavored as it can be! From chicken BBQ rubs to special butcher seasoning, this set is perfect for all his cooking needs. The fresh spices are a great gift to replace the ones that have been in his cabinet for far too long, who knows, you might even be giving him some new ones to try out?
A Personalized Present Perfect for His Wine
Not all tough men are whiskey fiends or beer aficionados, some in fact, still prefer a good glass of wine. However, he doesn't have to be subjected to thin glasses that might break under his manly grip at any moment. Instead, this blackout wine tumbler gift set is tough enough for even the strongest men! Make sure that this year you get him only the best gift ideas for father in law with a tumbler set as cool and tough as he is!
The Most Practical & Classy Gift for Father in Law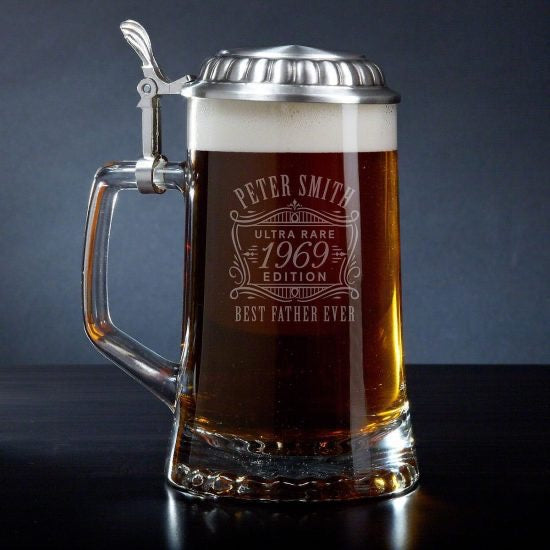 A custom beer stein is a classy and practical gift that any father in law will love getting, regardless of the occasion. Whether he prefers to drink from this mug or it becomes the centerpiece of his mantle in the living room, there is no way he won't love this gift! From the gorgeous glass to the pewter lid to the custom engraving, there is nothing any dad won't like about this gift!
Unique Whiskey Stone Gift Set for Him
Get him his new go-to drinking gift set with one that is so badass, it actually chills his drink with bullets! This bullet whiskey stone set is the perfect gift for any guy but a father in law who is in the military, police, avid-hunter, or simply a fan of firearms will love this personalized whiskey gift!
A Garage Gift for Father in Law
His garage has been his sacred space. It has his beer fridge, deep freezer full of meat he has hunted himself, or his workshop full of projects and tools he has spent hours working with. Make it official with his own personalized garage plaque! This manly sign blends with any garage set up, from the most rustic to garages so nice you wouldn't mind living in them!
331+ UNIQUE SIGNS FOR FATHER IN LAW>
Keep His Lawn in Tip-Top Shape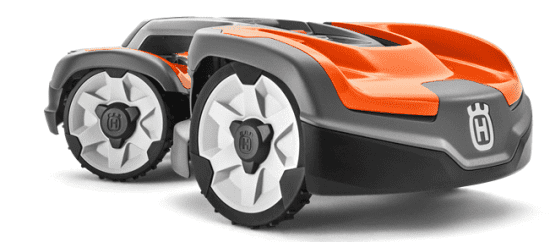 Most men take pride in their lawns and may be reluctant to take anything gardening advice or gifts, but when you make his life as easy as it is with a robotic lawnmower, he'll immediately think of you as a true son or daughter of his. This rechargeable mower is like a Roomba but for grass! He can simply set it loose in his yard, and all that time mowing can now be spent on his projects or watching golf!
Personalize Your Gift Box
A classy gift for a father in law is always a bottle of liquor; however, showing up with a bottle all done up in wrapping paper still doesn't seem like enough for the man you're still looking to win the approval of, so instead, get a personalized gift box to make opening up his gift to find his favorite bottle an experience he'll never forget! There is also plenty of room inside for a card or anything else you want to pair with his favorite scotch, whiskey, or bourbon!
One of the Biggest Gift Ideas for Father in Law
Still trying to wow your in law? Think big. No, bigger. Nope. bigger still! You truly haven't thought BIG enough until you've got this gigantic beer mug (seriously, it holds a liter of beer) and custom ammo can gift set! These gift ideas for father in law are sure to win because everyone knows when it comes to beer gifts bigger is better! Plus, this even has snacks! You've got a practical and custom gift that lets him enjoy his favorite drink, and it gives him a snack? If this set doesn't make him love you as much as his own kid, nothing will!
For His Room in the House
Help him claim his space with a much-needed gift for father in law, his own man cave sign! For years he has been spending time in this room, it is where he works on new projects, hangs out, or goes to unwind. Now, with a rustic custom wooden sign, he officially made it his man cave instead of it being the official hang spot! Every man needs his cave, so make sure your father in law is never without his!
A Way to Drive Him Crazy
Make his boyhood dream come true with a gift for father in law that will leave his hair shuffled and mouth agape, the opportunity to race his favorite exotic car around a track for a day! He's had a poster of these cars in his room or garage for years and with this gift, he finally gets to put the pedal to the metal and rubber to the road with a full track day experience!
Let Him Share His Memories
Give him one of the coolest gift sets he's ever seen with these engraved pint glasses and matching shadow box. He'll know right away that filling the shadow box up with some of his favorite mementos will be the coolest way he could ever hope to use it. Full of beer caps, photos, or ticket stubs, it is the perfect way for him to see his collection of great memories. And speaking of which, you can start things off right by filling these two pint glasses, making those beer caps the first in his new collection!
549+ FANTASTIC GIFT IDEAS FOR FATHER IN LAW>