Retirement is something many people look forward to. After all, it is the day that marks when they can finally stop working! Who wouldn't be excited about that? However, it can be a mixed bag of emotions when they finally get there. Although they can't wait to put their feet up and relax, hanging up their working boots after all these years is still sure to feel strange. To help keep their retirement feeling awesome, make sure you get the newly retired person some funny retirement gifts! These should be things that make them laugh, chuckle, chortle, or any other form of involuntary laughter! Nothing will keep the retirement party's atmosphere as well as the retiree happy in the days, weeks, and months after giggling quite like great retirement gag gifts!
Don't Strike Out with Funny Retirement Gifts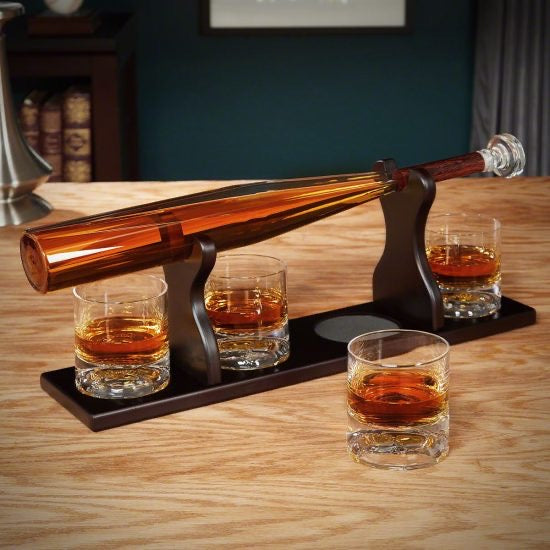 Make sure they swing through retirement like they're constantly cracking home runs when you get them this baseball bat decanter gift set! This is a hilariously useful gift because sure it comes in a fun baseball bat shape, but who will be laughing later when they're relaxing in retirement and serving up their favorite cocktails while watching the MLB?
Go For A Set of Great Retirement Gag Gifts
Now that they are retiring, you know one thing for sure, they are going to spend even more time at both the course as well as at the nineteenth hole. So, why not make both places even more awesome with a set of funny retirement gifts that they'll end up loving? This personalized sign with the bag tag and divot tool is fantastic for every golf-loving retiree. From the personalized tag and divot tool, they can show off during their round to the unique bar sign they can have a post-game beer under, this retirement gift is sure to make them smile every time they see it!
A Hole-in-One Retirement Gift
Speaking of golf gifts, a set of personalized golf balls with a funny message are great gifts to pair with the sign set above! No matter how good or bad they are at golf, they'll love having a gift that razzes them every time they look at the custom text. This way, they'll show you! So, whether they have a chuckle to themselves while they are looking for their ball or they are putting for birdie with the perfect drive, you can be sure this gift will keep them grinning!
Shake Things Up in a Big Way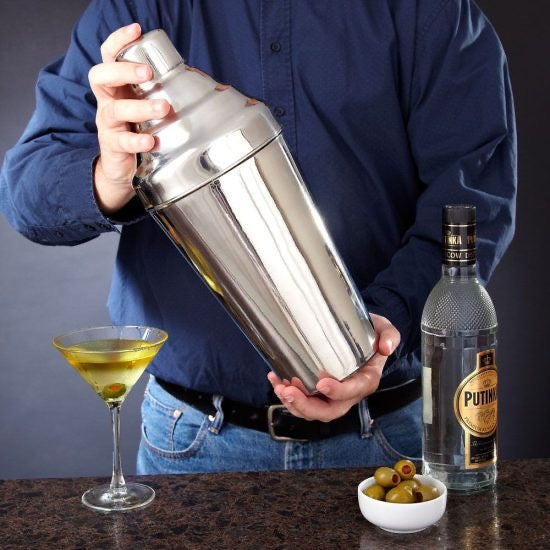 How exactly do things become retirement gag gifts? Simple. Make them bigger than ever! This gigantic cocktail shaker might not exactly have them feeling like James Bond, but shaking Martini's will never be easier for all their friends and family than when they can make a whole batch of them thanks to this 110-ounce gigantic shaker.
Help Them Make Their Man Cave
Put a smile on their face when they retire with a gift they can see every day with their own engraved man cave sign! Finally, they'll have a way to claim their space as their own which is super important in retirement. Now that they'll have more time for hobbies, it is important to tell everyone they are coming into their domain! So, whether they take up woodworking, billiards, or some other hobby, this sign is sure to mark that this is where they can go to enjoy their retirement!
Cast Them Into Retirement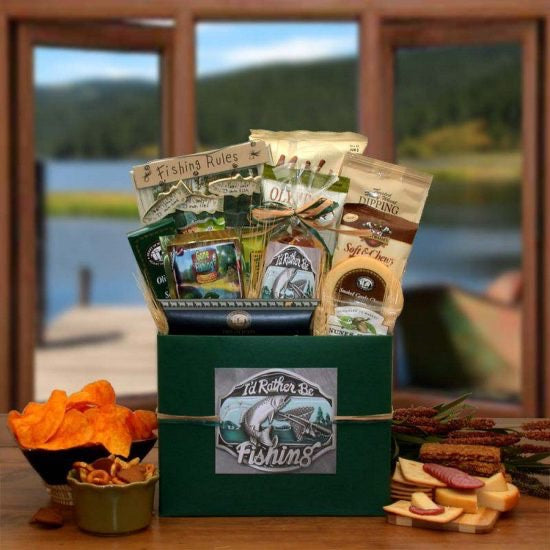 Now that they're retired, you'll never have to hear them say, "I'd rather be fishing," ever again. But for those times when they're on the banks, on the dock, in the river, or on the boat, make sure they've got all the snacks they could ever need with this hilarious fishing retirement gift box! From summer sausage to sweet snacks to coffee, this gift box set has everything they need to have the best day of fishing ever!
Engraved Sunglasses & Flask for Retirement
Now that they are retired, you know their future looks bright which is exactly why they'll be needing this custom sunglasses and flask gift set! These are the perfect funny retirement gifts that also look extraordinarily cool. Sure, they'll be a bit of a gag in the office but you know they won't be able to wait to bring their unique flask with them everywhere they go, and who wouldn't want to rock these stylish stunner shades?
Give Them Their Own Brand
Put the biggest smile you've ever seen on their face with a custom whiskey decanter set with a hilarious premise, getting them their own brand! You know that they've worked for years and years but never made this dream come true. So sure, you can't get them their own distillery but you know this awesome looking gift set will always put a smile on their face and even a good chuckle each time they see it. Thanks to this great gift they are sure to get both a good laugh as well as a good gift when you tell them you finally made their whiskey dream come true!
Funny Retirement Gifts Can Be New Hobbies
Make sure they never have a dull moment in retirement with this hobby book! A lot of retirement gag gifts are funny in the moment, but this book is full of new fun, interesting, and hilarious hobbies that will keep them active and busy for years to come! So, whether they find a new serious hobby or some hilarious ones, you can be sure this will keep a smile on their face for the rest of their retired years!
Grill Up Some Serious Retirement Gag Gifts
Keep the laughs as hot as their grill with a set of personalized grill tools that every retiree is dying to have. With special messages like "Forever Friday," and "Goodbye Tension, Hello Pension," engraved into the grill tool case, this is the perfect opportunity to create a set of funny retirement gifts that will also have them thinking about the place they retired from and the good times they had each time they go to make the perfect burger or their award-winning BBQ.
A Smokin' Gift for Retirement
Know someone in the office who always seems to just know everything? Make sure they know that you know! This engraved sign makes a fantastic funny retirement gift. Not only will it make them laugh but it'll also be the perfect way for them to start or finish decorating their own cigar lounge! Now that they are retired, they will surely have more time than ever to enjoy their stogies!
Their New Work Uniform
Stay away from retirement gag gifts that they won't ever use, instead, get them a classy robe to let them know they can retire in style! To keep things funny, you can tell them you've just gifted them their new work uniform. This cashmere robe is sure to keep them comfy in their lazy mornings of reading the paper or enjoying their morning coffee. After all, they're retired! They don't need to be anywhere in a hurry!
Arm Them with the Best Funny Retirement Gifts
Still need a hilarious retirement gift? This custom ammo can is the perfect gift! It comes engraved with their name but you can fill it with a bunch of snacks, gag gifts, or anything else you want! What could be more of a personalized funny gift for retirement than one you get to add items to yourself?