Getting a Father's Day gift doesn't have to be a headache. We know it can be hard to shop for the man who means so much to you. However, the difficulty of finding the perfect gift for dad is all going to be in the past now. This year, you've found a curation of Fathers Day presents perfect for any dad. Thank your father for being a wonderful dad with unique, cool and personal gifts he'll love having around the house. These gifts can be as simple as some home decor or as cool as a super luxury gift set. The possibilities are endless! Make sure that this year, you give dad the best gifts for Fathers Day!
A Gift that Will Stay On His Wall and In His Heart
Celebrate your dad's favorite space with a stylish Fathers Day present! He can take this custom sign and hang it in his man cave, study, or home bar and that extra touch will make him smile from ear to ear. He will be quick to hang it on the wall, love the way it looks, and be glad that it encourages people to share a drink with him. He may even make you his first bar patron and thank you with a drink!
Whiskey Gift for Fathers Day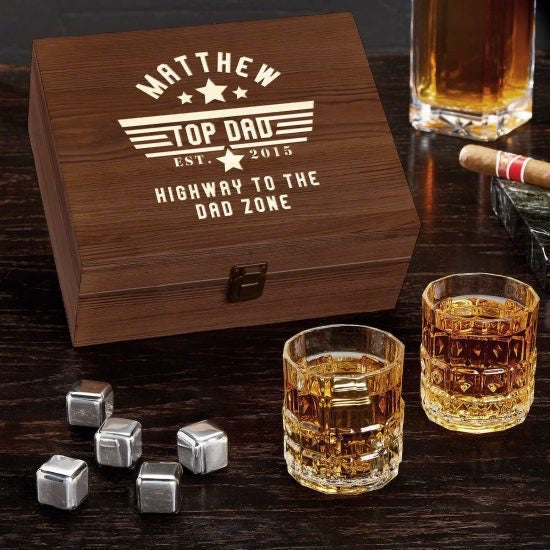 What better way to celebrate Father's Day than with a gift set that lets your dad know he's the "top dad" around? Your pops will love gazing at his specially engraved gift box while drinking chilled whiskey from these glasses. Your dad will feel as awesome as Tom Cruise in Top Gun when you give him such an awesome gift. With a gift this good, he'll definitely want to share a glass with you on Father's Day!
For His Wine
This Fathers Day be out with the old and in with the new when you upgrade his old wine set into something cool and modern! This gift for Fathers Day is a fantastic way to show him you care, you didn't just get him a store bought set of glasses. No, you went out and got him a unique custom gift! You know he'll love the elegance of this wine glassware set and the fact that the personalization is just for him! He'll feel really special receiving this gift, and it will make him enjoy drinking wine more than he ever has in his life.
A Father's Day Beer Stein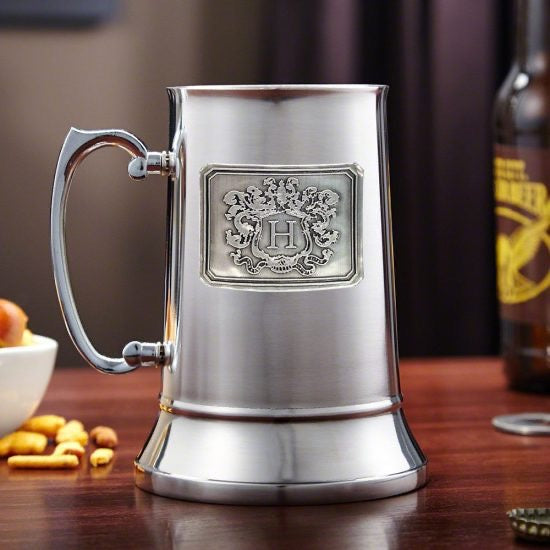 It's Father's Day, and he wants to have some fun. Let the man who raised you have some joy when you give him a beer stein with an amazing pewter crest. When he sees that he has his own stein with his initial, he'll never want to drink from a bottle again! In fact, he'll feel like a king each time he enjoys one of his favorite drafts! With this awesome stein, you can be sure that he'll be looking for a reason to make a toast any chance he can get just so he can raise this gift in the air before taking a drink.
Let's Go Team!
Make sure your dad is decked out in his favorite team's gear with this autographed sports kit. You can get him a gift box filled with awesome gifts covered in his favoirte sports team's logo thanks to Champ Chest! These gift boxes are perfect for the dad who loves MLB, NFL, NFL, or even NCAA. So don't have a yellow flag thrown this Father's Day, instead execute your play perfectly with one of these fantastic gift boxes!
Serve Up This Fathers Day Present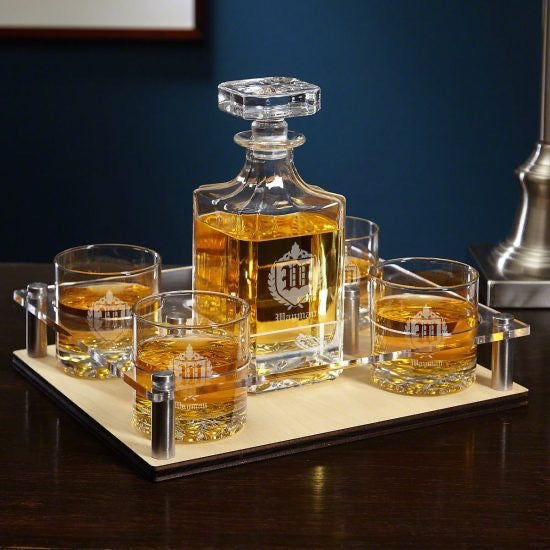 This liquor presentation set is an awesome gift that your dad will love! It's a fantastic gift choice because it's incredibly unique and useful. Plus, this gift comes fully persoanlized! It doesn't get much better for dad than for him to see that his decanter, serving tray, and each glass have been engraved just for him. He won't be able to wait to show this gift off to anyone who stops by and sees it out as his newest centerpiece. He can even use this set as a relaxing nightcap whenever he gets the urge. It's a gift that you know he'll be using again and again.
Two Dad Passions in One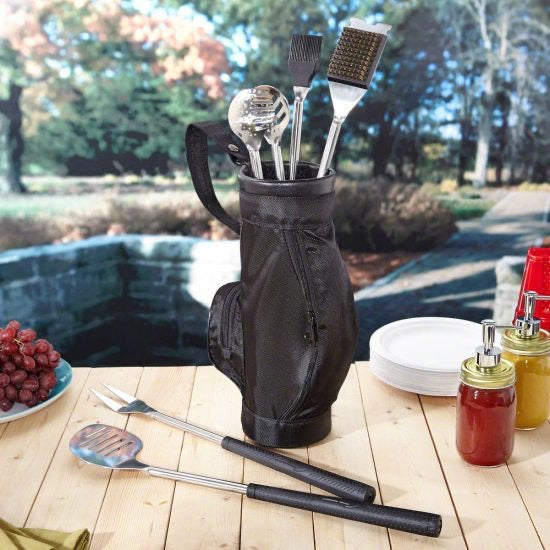 When dads are outside, they're often doing one of two things: grilling or golfing. Combine these two dad passions with these golfer grilling tools. Instead of hitting the links, he's cooking hot links. It will take his grill game to the next level and he'll be daydreaming about the next time he gets to be on the course.
43+ SUPER COOL GOLF GIFTS FOR DADS>
A Gift That Will Have Your Dad Showing it Off Everywhere
Looking for one of those gifts for Fathers Day that will have your dad be enjoying his favorite hobbies, such as drinking beer and smoking stogies, and then showing off at the office the next day? That would be this genuine U.S. military ammo can, filled to the brim with manly items, and engraved with a message that lets the world know he's a living legend in your eyes.
Most Scrumptious Fathers Day Present
Every man likes a good steak. Your dad even knows the best way to cook it. Thankfully, this steakhouse assortment exists, and you can just see your dad's mouth watering already. With this assortment of different steaks, he can grill them up for himself and the rest of the family. He'll love feeling like the greatest griller of all time.
Cigar Collection
This is a Fathers Day present every dad would love to unwrap, because what could be better than a customized wooden box built to house a huge collection of cigars? Being able to have a cigar within reach anytime he has the craving is a luxury most people don't have. You can even pack this gift to the brim with cigars to get him going this Father's Day.
A Royal Flush of a Gift
This set of high-quality poker accessories is a fantastic Fathers Day present that your dad will love! It's sure to bring him good luck in all his future poker games. He can take this awesome gift, intimidate all his poker buddies with his custom set, and walk away with a huge pot every single game night.
A Gift for Dad's Food Prep
One of the most unique gifts for Fathers Day is this awesome personalized cutting board. He'll love using this to chop up food as he cooks his food for dinner or especially for when he is meal prepping. Plus, the personalization of his name in the middle is sure to make him smile each time he sees it. Your dad will be so thankful for such a thoughtful but cool gift!
Tell the World He's The Best Dad Ever
There's nothing that will make a dad feel more special than this whiskey decanter that proclaims to the world that he's a "Top Dad." He'll feel so much love for you with that title along with his name on it! He'll feel so cool with this decanter displayed on his home bar or mantle, and he'll greatly enjoy pouring his favorite whiskey from this decanter with his name on it.
391+ AWESOME WHISKEY DECANTERS HE WILL LOVE>
This Sounds Like a Great Fathers Day Present
Whenever a dad is working around the house, he needs his music playing. Growing up your house was probably filled with Motown soul, classic rock, or 80s pop hits. That's why this JBL Bluetooth speaker is a great choice for a Fathers Day present. It's portable, so he can take it with him when he's working outside or in the garage. With this awesome gift, he can always have his favorite music playing wherever he is!
Cigar Security Gift for Fathers Day
Whether he enjoys cigars all the time or only on special occasions, like Father's Day, it's important that his cigars stay intact with the right amount of humidity. With this ammo can humidor, his cigars will stay in absolutely perfect condition. When you tell him that the ammo can was once used by the US military, he'll be even MORE impressed that you got him such a unique gift! He'll definitely show this off to all his buddies, and they'll want one of their own too!
Ticket Stub Storage and Display
You and your dad have made some amazing memories together, and you plan on making many more. Get your dad this custom shadow box to collect all those cigar bands, ticket stubs, bottle caps, or anything else so he has something tangible to go along with each of those memories. He will love watching his collection grow over the years.
Chilled Beer = Chilled Dad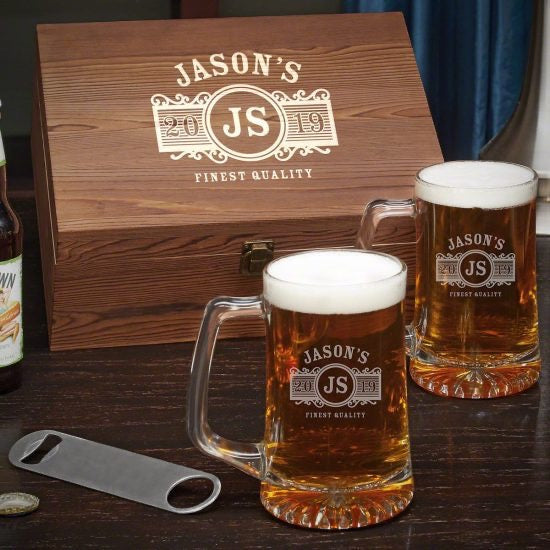 Make your dad's relaxation time so much better with one of those gifts for Fathers Day that adds an ice cold beer by his side. The mugs in this beer gift set will give him that authentic bar feel he likes from the comfort of his couch. He will be more relaxed and peaceful than ever before with one of these hefty mugs in his hands, filled to the brim with his favorite beer.
His Own Flask Set
It's shocking that your dad has lived this long without a flask. This Father's Day, let him finally treat himself when the moment arises. This handsome flask set is the perfect gift because you can personalize it to perfection for your dad. Plus, the four included shot glasses will come in extremely handy when he and his buddies want to take shots.
Gift for His Wrist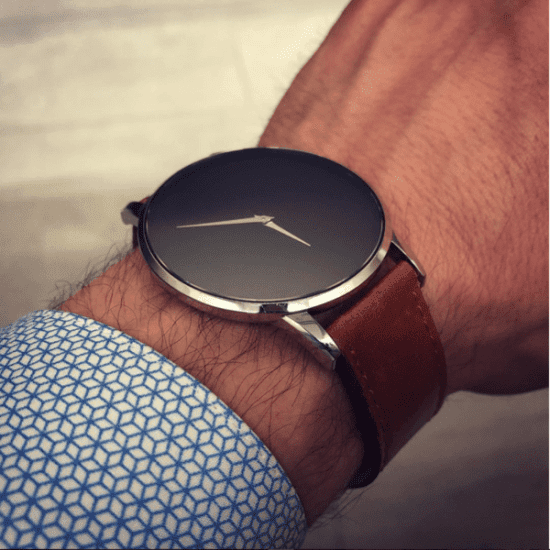 Whether your dad is always dressed to the nines or is constantly decked out in a T-shirt and jeans, he'll love wearing a nice, simple watch. This stainless steel-cased watch is a beauty that your dad will love having on his wrist. He'll love how it's simple and yet makes him feel super classy, and he'll really appreciate having such a high-quality gift from you.
Wondrous Wine Tumblers for Dad
You want your dad's Fathers Day gift to stand out among any other gift he's ever gotten. That's why this stainless steel wine glasses gift set is the perfect choice! The novelty of these wine tumblers will make his wine-drinking experiences so much more enjoyable, and he'll be so grateful for a whole new way to really appreciate wine.
An Unmatched Glassware Set
Your dad will be beyond thrilled when he unwraps this Fathers Day present and sees an amazing decanter set you customized with him in mind. He will greatly appreciate the high-quality, handsome whiskey glassware that takes whiskey drinking to a whole new level, and the personalization will make him want to show this off to everyone. This gift sets the tone for one amazing Father's Day celebration.
Delectable Coffee Assortment
This assortment of Blue Bottle Coffee has an awesome variety of coffees that are perfect gifts for Fathers Day. Your dad will love trying coffees that he can't just find at his local grocer. He will experience flavors he didn't even know were possible in his morning cup of joe. With this gift, he'll be so thankful for a new way to experience coffee.
Most Proud Dad Fathers Day Present
He has worn many hats, but nothing has made him more proud than being a father. That's what makes this insulated tumbler a great idea for this holiday. You can even pair the coffee above with this tumbler to make an all-time amazing Father's Day gift combination. He will love when his coworkers and friends see this gift and ask him about the dates on it, giving him an excuse to brag on his kids.