When entertaining, you must have the proper tools to have a successful event. Decorations and food are important, sure, but drinkware is just as essential! Your glassware should reflect the type of drinks you're going to serve at the event as well as how formal or casual the event is. For example, you don't serve plastic red solo cups for a wine tasting, just as you wouldn't hand out crystal champagne flutes for beer at a Super Bowl Party. Having the right barware shows that you're prepared, thoughtful, and considerate of both your guests and the event itself. Whether you're in search of the perfect glasses for your book club meetings, an upcoming wedding, or a work party, we've found every type of glass for every occasion!
The Classiest Drinkware for Formal Occasions
Are you the type of person who often hosts black-tie parties? You need equally fancy drinkware, and this gorgeous crystal decanter set is perfect! The entire decanter set fits snugly on the acrylic serving tray so that you can transport drinks to any room of the house with ease. Your guests will be amazed by the superior craftsmanship of this set, and even more so by the fact that you have such an impressive serving set for their drinks. When you're not using it for events, this handsome set will look spectacular on display in your home office.
The Perfect Tasting Flight for Beer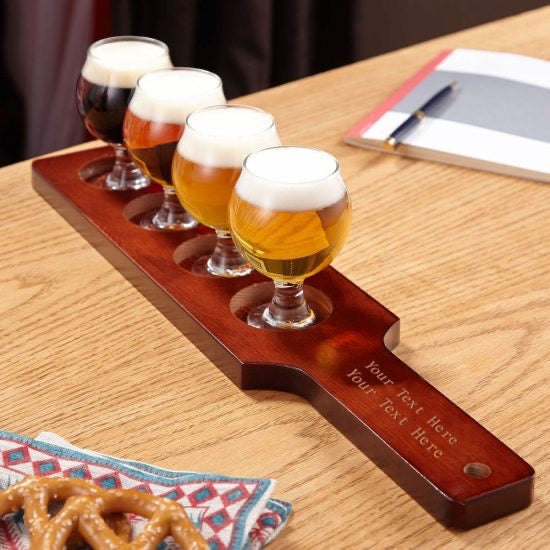 Do you enjoy hosting beer tastings at your home with your fellow craft beer lovers? Then you need a flight set! This convenient set of four small beer snifters and a serving board are great for having tastings on your own or with friends. It's also nice to have when you want to serve guests a sample of your own home brew, or you could use it for liquor tastings too.
Cognac for Cold Winter Nights
A glass of warm cognac is the perfect drink on a cold winter night! The warm, luxurious liquor will chase away the chill and leave you feeling blissful. Make sure you always have the right glassware every time you want a glass of Hennessy with this cognac gift set! The two snifters are designed to fit perfectly in your hand, absorbing the warmth from your hand and unlocking the exotic flavors within. The set of two is perfect for sharing with your spouse, especially for curling up by the fire for a romantic, warm drink together. It's also great for serving a fellow cognac drinker a glass and a stogie in style with the handy cigar accessories! You'll want to keep the set out all winter long to enjoy your favorite drink the proper way.
You Need Wine Glasses for Every Dinner
It doesn't matter if you're just having family over for a casual dinner or you're making a home-cooked meal for your significant other's parents for the first time, one thing is for certain: you have to have wine glasses! These classic stemless wine glasses are ideal for either formal or informal occasions, and they're even perfect for red or white wine! You'll be using this barware set fairly often, even for date nights with your sweetheart! The engraved monogram is a lovely personal touch that gives these glasses an extra special quality that will impress even your mother-in-law.
Custom Tasting Glasses for Whiskey Connoisseurs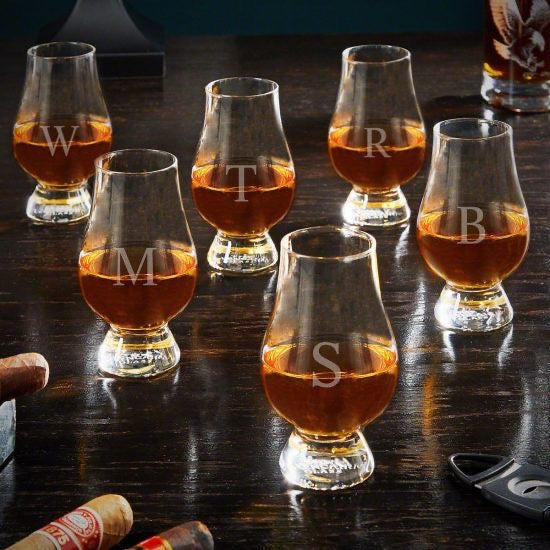 Are you a whiskey connoisseur who enjoys hosting whiskey tastings and events? Then you need this set of tasting glasses! The Glencairn glass is renowned around the world for its professional and unique design, which enhances both the flavors and aromas of your whiskey. Every whiskey fan needs a Glencairn glass, and you can make sure that everyone who comes to your whiskey tasting gets to experience whiskey the proper way with their own custom glass! This set of six is perfect for formal tastings or events, but they also make great gifts if you're in a whiskey club. Everyone who uses a Glencairn the first time will be impressed, so make sure you have your finest whiskey available for your tasting!
689+ WHISKEY DRINKWARE FOR EVERY EVENT>
The Perfect Mugs for Holiday Hot Cocoa
There's nothing like a piping hot mug of cocoa on a cold winter day.. When your family gets together for the holidays this year, you can make a big batch of hot chocolate and serve it in these adorable mugs! Designed to look like Christmas sweaters, these cute mugs are the perfect drinkware for the holiday season. You can also use them to make Hot Toddies, Irish Coffee, Chai Lattes, and more warm concoctions to help chase the cold of winter away. These cute mugs are the perfect holiday mugs for your home or even the office!
Beer with the Boys Isn't Complete without Custom Beer Mugs
Going to the local brewery with your bros for a couple of pints is fun and all, but you can have even more fun in your own home with these huge beer mugs! The guys will love challenging each other to a chugging contest and gulping down beer in these cool mugs. You'll especially want these mugs around when you host your annual Super Bowl party and for every game night. When your bros are drinking from these mugs, they'll feel like they're in their favorite pub!
Unique Martini Glasses You Need for Girls Nights
When you and your besties get together for girls night, you've got to have a couple of drinks together! Your girls love martinis, which makes this set of four stemless martini glasses must-haves! They will love using these unique glasses every time they come over to your house for Appletinis and Vodka Martinis on girls nights. These cute martini glasses will take up less room in your cabinet, too, because they're stackable! All around, this set of fun barware is a must-have.
Unbreakable Drinkware for Poolside Cocktails
There's nothing like an ice cold Gin and Tonic by the pool on a hot summer day. You love to have cocktails on the patio and in the pool, but you're always afraid that your glasses will get broken! With these insulated stainless steel tumblers, you'll never have to worry about broken glass or your iced cocktails getting warm. The durable stainless steel is unbreakable and double walled to keep your refreshing cocktails ice cold until the last drop, even if you leave them in the sun while you swim for a few laps. These tumblers are great for taking on the go, too!
Impress Everyone Who Comes Over
When you have company over, you want to impress them. It doesn't matter if you're having your coworkers over for a work dinner or your extended family flew in for Thanksgiving, you want your home to look nice! One way to make sure your home is dressed for every occasion is with a stunning decanter set as the centerpiece of your home bar or dining room. This beautiful set is eye-catching and classy with its thick crystal and elegant personalization. It's sure to be a conversation piece at every party you host, and they'll all want to know where you got it!
Fancy Margarita Glasses for Parties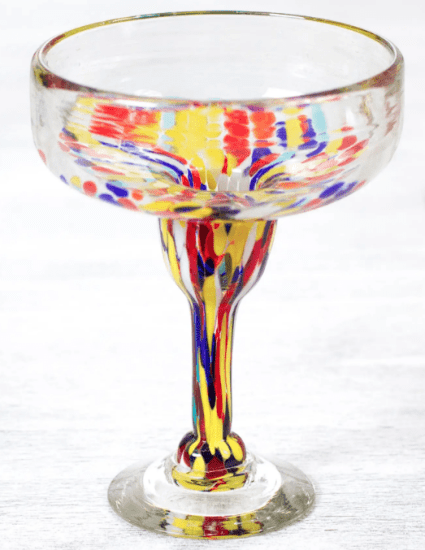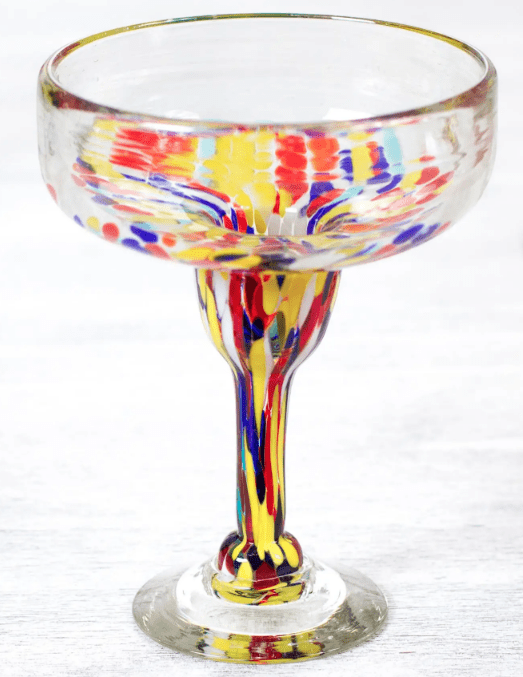 Whether you're throwing a Mardi Gras party or hosting a summer bash, you need barware that fits the theme. Look no further than these hand-blown margarita glasses! The confetti-like pattern and variety of colors on the entire set of six glasses is absolutely stunning. Anyone you give a margarita to in this fun glass will be ready to party!
Classic Moscow Mules for Summer Get-Togethers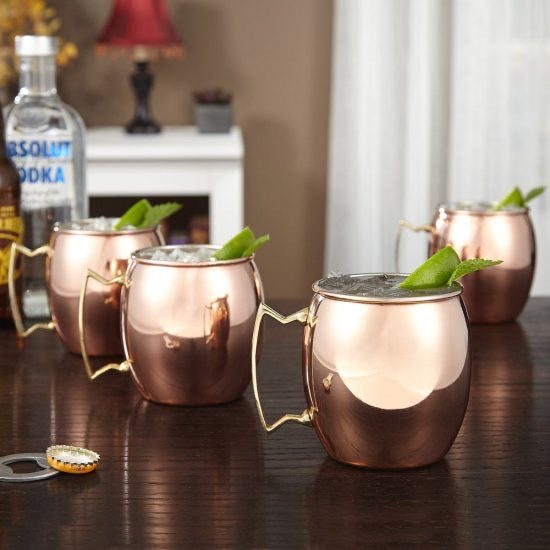 Moscow Mules are delicious, refreshing, and easy cocktails that are great for a variety of occasions. With the proper copper mugs, you can serve Moscow Mules at events all-year long! This cocktail is a big hit at summer get-togethers, dinner parties, and casual drinks with friends. Copper barware can be used for other drinks as well, such as mules, Gin and Tonics, Mint Julep, and even a Mezcal. Your guests will be pleased to get one of their favorite cocktails exactly how they like it at a bar even though they're in your home!
Classic Stemmed Red Wine Glasses for Every Gathering
Whether you enjoy hosting club meetings or holiday parties at your home, you need one thing for every event: wine glasses! You simply can't have a gathering without wine glasses for your wine-loving guests, and these stemmed ones are absolutely perfect. The shape is ideal for red or white wine, and they're even personalized with your name and initial. Everyone you serve with these beautiful glasses will be impressed by them, and by you for having such high quality drinkware!
Morning Meetups Are Better with Coffee
Even if you're a morning person, the best way to start the day is with a cup of coffee. This three piece coffee set is perfect for early mornings! The two matching mugs are great for having a friend or a client meeting, or you can keep one mug at home and one at the office. Thanks to the large insulated carafe, you can bring plenty of coffee with you to work to keep you energized all day long. Or, you could bring it on a hike or a long drive and share it with a friend!
Big Barware for Big Summer Cocktails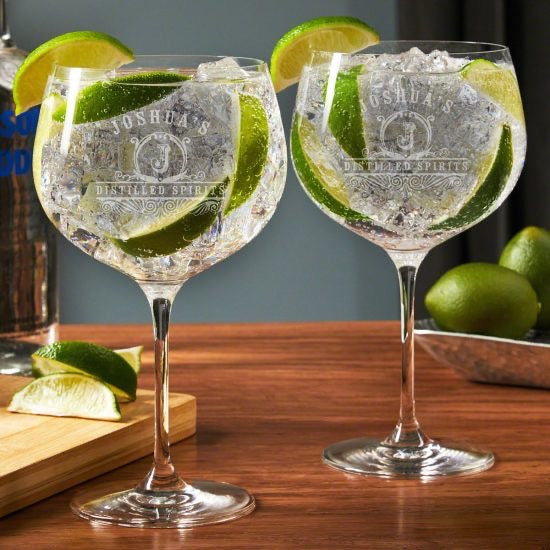 Some cocktail glasses just aren't big enough for the drinks you want. With these balloon glasses, you'll have plenty of room for a Vodka Soda or Gin and Tonic that's large enough for your liking. They're especially great for Margaritas, Hurricanes, and other refreshing summertime drinks. You and your best friend or significant other can kick back, relax, and enjoy giant cocktails together with these great glasses! Whether you enjoy throwing pool parties or cookouts, these glasses are perfect for any summer get together.
133+ MUST HAVE COCKTAIL GLASSES>
The Best Post-Dinner Coffee Glasses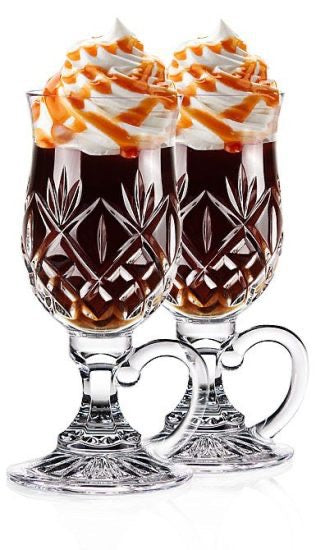 Have you ever seen such beautiful Irish Coffee glasses? Fancy after-dinner drinks calls for equally fancy drinkware, after all, and these stunning Waterford Crystal glasses have pulled out all the stops. You'll want to serve coffee in these lovely little goblets to everyone who comes over just so that you can show them off! You could also use the glasses to serve other beverages such as hot apple cider or Hot Toddies. The little handle makes sure that your guests' hands are safe from the heat of their drink, so you don't have to worry about making their coffee piping hot! Or, the pair is perfect for date nights where you two can sip on Hot Cocoa by the fire.
A Wedding Reception without Champagne Flutes isn't Complete
Weddings and champagne belong together, especially at the reception! You've got to have champagne flutes for the wedding toasts, otherwise your wedding isn't complete! These gorgeous engraved his and hers flutes are absolutely perfect for the bride and groom. After using them for the wedding toasts, they can keep the custom flutes forever and toast to every anniversary.
Must-Have Craft Beer Barware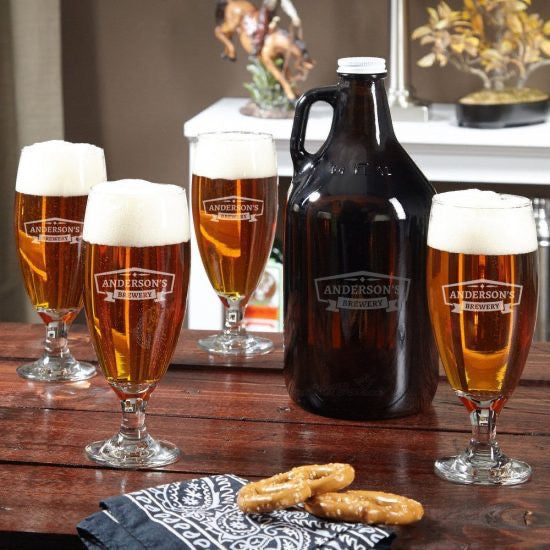 Whether you're a craft beer aficionado or a home brewer, you need a complete set of craft beer glasses! These stemmed pilsners and glass growler are essential for the best craft beer experience. The unique glasses actually enhance the flavors of your favorite brew by creating a larger and longer-lasting head of foam as well as directing the hops toward the mouth of the glass. This way, you get a full-flavored gulp every time. You can take the growler to your local brewery to fill up with the newest type of brew and bring it home to enjoy, or use it to store your own homebrew! This set of craft beer drinkware is an absolute must-have for all craft beer lovers and home brewers alike.
Everyone Needs Whiskey Glasses
When you have a guest over, it is always polite to offer them a drink. If you don't have regular cocktail tumblers, then you should at least have whiskey glasses! For the guests that enjoy scotch on the rocks or a Rum and Coke, you want to have the right drinkware on hand for them. These attractive, regal glasses feature an embossed pewter crest and have a unique crystalline formation in the base that creates an illuminating effect in the glass. Anyone you serve these glasses will be impressed by their classy, luxurious appearance. You can keep these glasses on your home bar or bar cart at all times, or you can break them out at formal occasions such as when your spouse's parents visit or you're hosting a work event.
Drinkware You Can Take on the Go
When you're traveling, you have to pack light. You like to have your cocktails and beer after settling down for the night, but bringing a whole pack of disposable cups is such a hassle. Even bringing beer bottles is heavy and risky because the bottles could break! With these lightweight stainless steel glasses, you can enjoy any drink you want wherever you go! They're stackable, insulated, condensation-free, easy to clean, and durable! Whether you're camping with family, hiking with friends, or even traveling in a camper with your partner, you need these handy glasses.
Unique Shot Glass for Stag Parties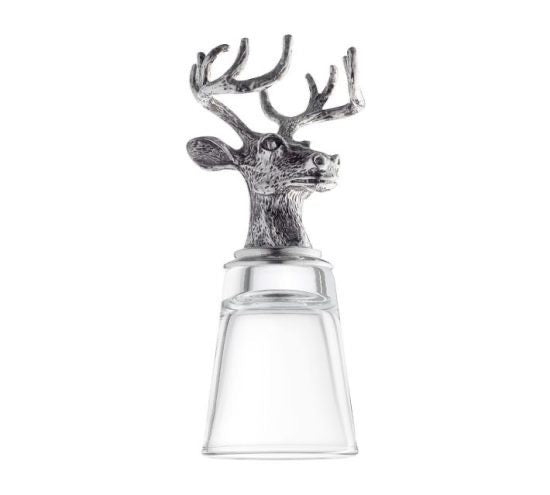 Stag Night, or more commonly called a bachelor party, isn't complete without shots! You can make sure even your shot glasses go with the theme with these awesome stag head glasses! The glass balances perfectly on the stag's antlers, how cool is that? Your bros will enjoy taking shots with these nifty glasses, and you can even give one to each of them as unique keepsakes! Who knows? They might even bring them to the next Stag Night when one of them gets married and you'll be starting a tradition!
For Brunch with Friends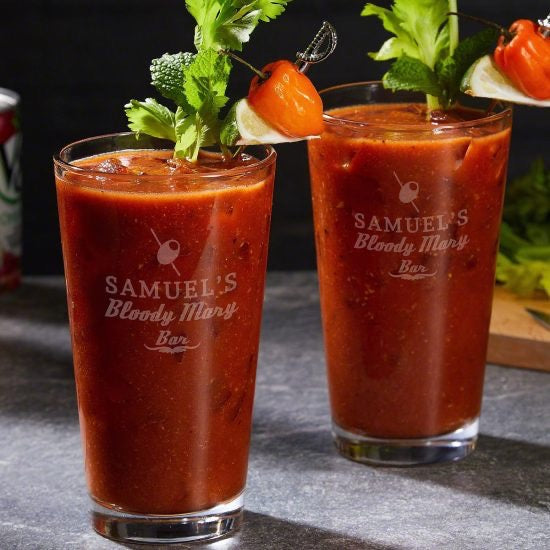 There's nothing like a refreshing Bloody Mary at brunch with your besties! With these awesome glasses, you can host Sunday brunch in style. Your friends will be impressed by your custom Bloody Mary glasses, and you can finally try that new french toast recipe you found on Pinterest to make the perfect brunch! From now on, they'll only want to come to your house for your weekly brunches. In fact, they might even want their own custom Bloody Mary glasses, which would make great gifts!
Impress Dinner Guests with Aerating Wine Glasses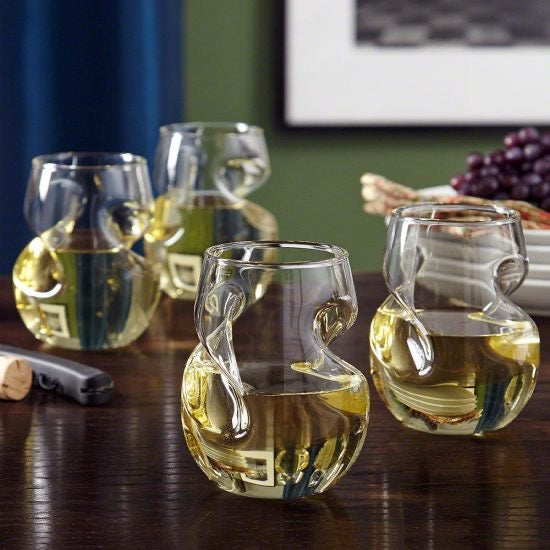 You'll never serve dinner again without these impressive glasses, which are luxurious enough for formal dining but are great fun for just having friends over! The unique sculpted design makes them look like works of modern art, but the shape actually helps aerate the wine and makes it taste even better. Your guests will be astonished by the unique glasses and will love that their wine is automatically aerated thoroughly with every sip. Everyone who sees these awesome glasses will be impressed, and will want a set for themselves!
Highball Glasses for Your Tall Drinks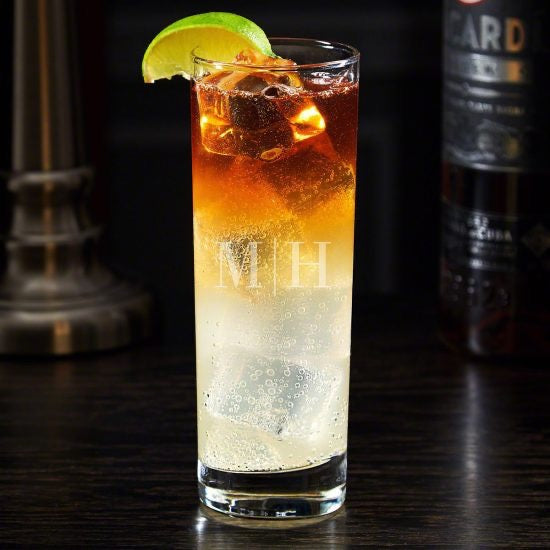 Some cocktails call for specific glassware, like a Jack and Coke is best served in a lowball glass and a Vesper isn't a martini without a martini glass. When it comes to tall drinks like a Dark and Stormy or a Tom Collins, you have to serve them in a highball glass! This classic highball is a must-have for when you host a poker night, club meetings, and parties so that you can serve tall drinks to your guests the proper way.
The Only Drinkware You Need for Oktoberfest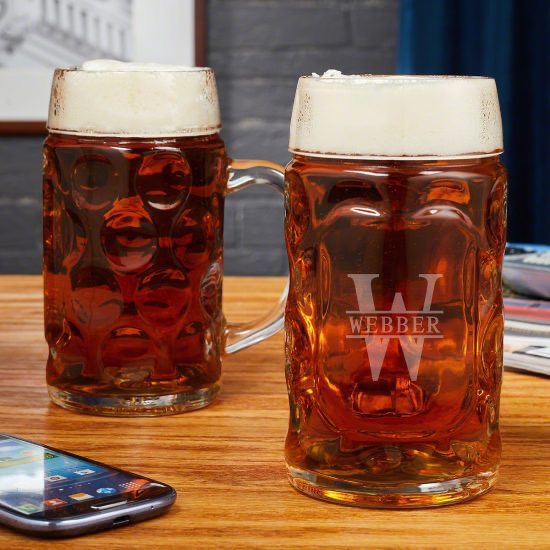 It isn't Oktoberfest without the classic dimpled beer mugs or beer steins! Celebrate the famous German beer festival the right way with your own Oktoberfest mugs! You and a buddy can knock back plenty of German beer in these large mugs in celebration. If you're throwing an Oktoberfest party, you'll need plenty of these on hand! Plus, they're great to have around for guys' nights, watching sports on TV with your friends or family, and for when you really want a large lager.
Geeky Tiki Glasses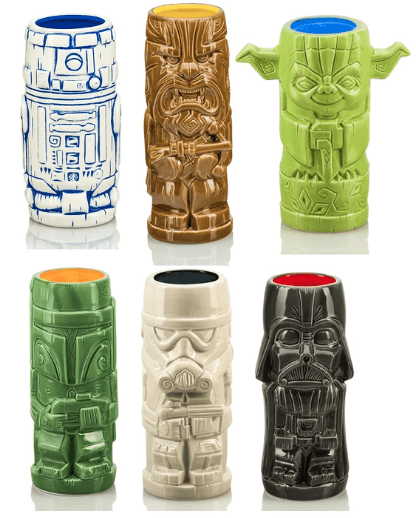 It doesn't matter if you're having a Luau or a movie night, you just can't go wrong with tiki glasses that look like Star Wars characters! These adorable, geeky glasses are a lot of fun to have around for parties and get-togethers with friends. They're perfect for a Star Wars marathon! Kids will love them too, especially if they're having a Star Wars-themed birthday party. There are so many different times you could use these fun glasses, but you could even use them as everyday glasses as well!
Distinguished Drinkware Set Belongs in Your Home Bar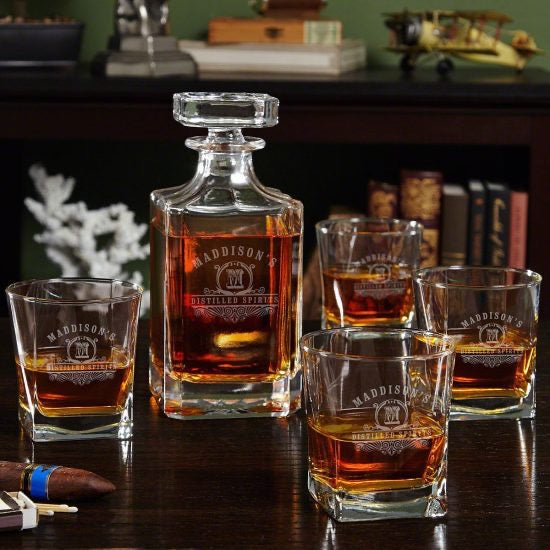 When you have company over, you want to be able to offer them a drink in a nice glass. Make an impression with this beautifully engraved decanter set! Your guests will be highly impressed by such classy barware whether they're friends, family, neighbors, or coworkers. When you're not serving with the set, it looks amazing as the centerpiece of your home bar. Having a decanter set on hand is an absolute must for any occasion!
Gorgeous Red Wine Goblets for Club Meetings
Are you in a club or organization? When it's your turn to host a meeting, you have to have a nice set of wine glasses to impress your fellow members! Whether it's a book club, wine tasting club, or even a knitting group, you need these gorgeous wine goblets. The elegant engraving is positively lovely and sure to add a touch of class to your gathering. This set of medieval-like drinkware is also great to have around for formal dinners and special occasions!
Cool Cognac Glasses
Cognac isn't like other liquors, it's meant to be experienced rather than gulped down as quickly as possible. You make a point to try new types of cognac with your fellow cognac fan or your significant other, and sometimes you go out for a cigar together afterward. With this set, you can enjoy your favorite two things in the comfort of your own home! The cognac snifters and cigar accessories are the perfect way to help you unwind after a long day, but they're also ideal for enjoying your favorite XO at home with your spouse for date night or a friend the next time you hang out. You'll especially want to break out this set on special occasions because of how classy it is!