Shopping for one person can feel like a monumental task, but when you throw two people into the mix—and they're in a relationship? That is far more than double the difficulty. In fact, some people can't even think of a gift that both halves of a couple could enjoy. However, don't put yourself in a pit of despair. There is a light at the end of the tunnel! You can most definitely find couples gifts that both halves will like by making sure it can help them on a date night, when they are spending time with each other, or helps them enjoy their favorite couples activity. So, it doesn't matter when you have to find the ideal gift or gifts for a couple, because these awesome gifts are sure to be perfect for every occasion!
A Couples Gift That Will Age Like Fine Wine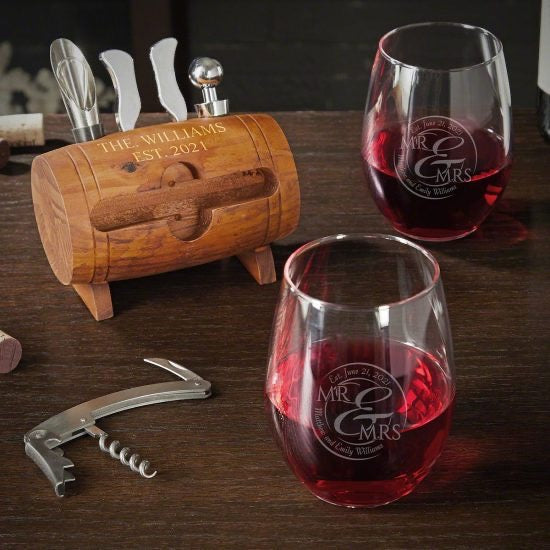 Start your search for creative couples gift off on the right foot with a set of wine glasses that comes with the most unique tool set they've ever seen! This creative wine barrel comes with a corkscrew, stopper, and aerating tools, ensuring that even if they don't finish their bottle of Moscato or Merlot on their anniversary that they'll still be able to enjoy it days later! The engraving is even of their anniversary date with their names, making this by far one of the most unique gifts they've ever gotten!
Classy Box Set of Gifts for a Couple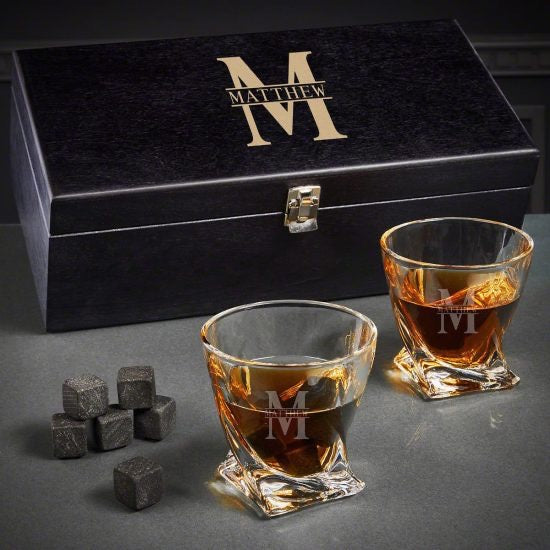 Keep them feeling classy with one of the most refined-looking gift sets you'll have ever seen even suggested as a gift for couples with this personalized twist whiskey box set. This black box set highlights the gorgeous golden engraving, which will only compliment the elegant twist glasses even more. This gift will make them feel like they're receiving one of the top 10 gifts they'll get in their entire lives. You can even push it over the top by including a bottle of liquor so that they can indulge in a tasty drink as soon as they get this gift!
A Sign They Are Meant to Stay Together
Lots of couples have signs in their homes with sayings on them; however, few are truer than the one that is on this custom wooden sign for them! You know the two of them still love to share a good drink together from time to time. Whether it is a few cocktails on the weekends or a glass of beer or wine each night, few things keep their relationship as happy and fun as their love to share a good drink!
Personalized Wine Gift Box for Couples
Keep things elegant when searching for gifts for a couple with this custom wine glass box set! The ideal couple's gift that lets them share a glass of Riesling, Pinot Noir, or Chardonnay before, during, or after a home-cooked meal. Now, every time they want to indulge in a little bit of wine and feel classy, they don't need to go to the top-dollar restaurant or wine bar to do so. Instead, they can stay home together and have the fanciest home-cooked meals or at home date nights!
A Gift For Their Best Moments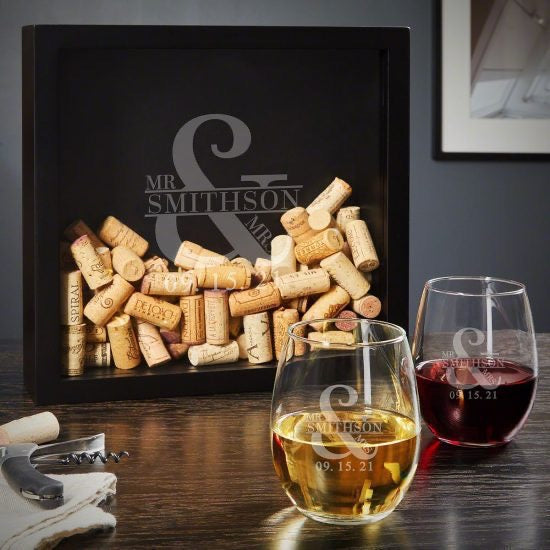 Never let them miss a memory ever again with an engraved wine and shadow box gift set. From now on, when they pop the cork out of a bottle of wine, they'll be without a doubt putting it inside this shadow box which they'll have prominently displayed. Thanks to this, they'll always be able to see the cork and remember all the good times, conversations, or anything else that went on while enjoying their favorite drink. This set even comes with glasses, meaning all they need is a bottle of wine, how cool is that?
349+ POPULAR GIFTS FOR COUPLES>
Their Heartbeat Rings True
Couples gift sets that bring them even closer together are always a win, and these heartbeat sensing rings are by far and away one of the most intimate gifts they can enjoy. Now, even when they are miles apart, they'll be able to feel their partner's heartbeat transmitted onto their finger from these classy rings.
Creative Custom Cutting Board for Kitchen Cookery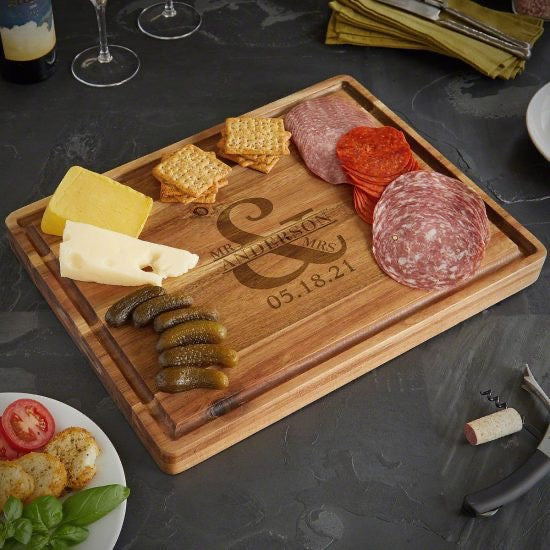 A couple that cooks together stays together. It doesn't matter if they are making delicious desserts or meal prepping together for the upcoming week. Any time they need to make a slice, dice or cut, they'll be reaching for this gorgeously engraved cutting board! The hardwood makes chopping even the toughest of foods a breeze. This board is so good looking, in fact, that they may even use it when they have guests over like a gorgeous and unique charcuterie board.
Monogrammed Wine Decanter Couples Gift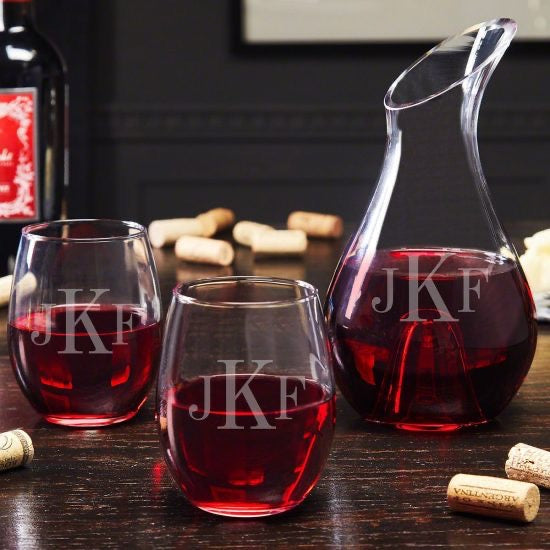 A great set of gifts for a couple that are ideal for anyone will always be personalized glassware like this monogrammed decanter set. It is an ideal gift because not only is it functional, but it looks great too! This is the perfect centerpiece for home bars, kitchens, or coffee tables. Plus, it makes their wine taste better than ever, who wouldn't love that? Every bottle of wine they have from now on will always taste of top-quality thanks to their decanter and matching monogrammed glasses. This set is sure to be used for every dinner and special occasion from now on!
A Taste of the Good Life with Crested Whiskey Glasses
Got a couple who simply can't get enough whiskey in their lives? These regal crested glasses are the perfect gift. As soon as they open their present, they'll be pushing their old glasses to the back of the cupboard to make room for this to be their go-to set. Thanks to the unique design, they can truly feel like whiskey aficionados with every glass as the bulb highlights all the flavors and aromatics of their favorite drinks. These make great gifts that the couple can use every night and even when they have company over.
Personalized Wine Sign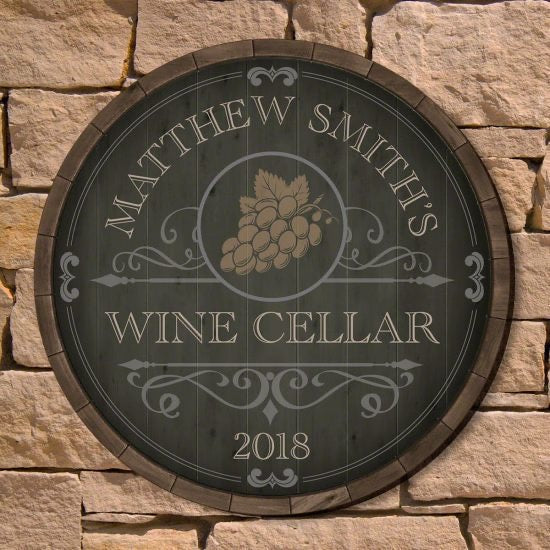 Have any couple feel like they're on their own wine vineyard with this customized wine cellar sign. It doesn't matter if they've got one bottle in the house or a whole wine cellar filled to the brim, this sign will make every glass together have them feeling like they're high-class wine connoisseurs!
Sheet, These Are Great Gifts
It doesn't matter if they got a new set of sheets just a few months ago or have been dying for some new bedding, you know that this set of gifts for a couple is simply a must-have! This full bedding set will make falling asleep and getting comfy in bed easier than ever. The only downside is now, they'll never want to get out of bed in the morning!
Custom Wine Gift Box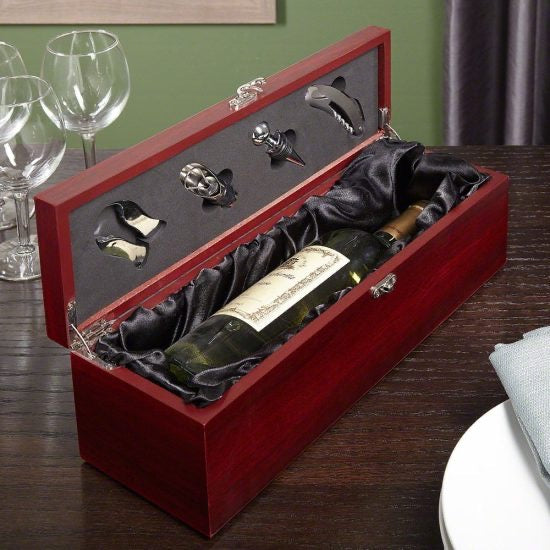 The perfect gift for a couple always feels like it should be a bottle of wine, but you want to take it a step further. Add some extra class to your gift with this wine bottle presentation gift box! Engraved with their name and presenting the bottle of classy cloth, this is the best way to gift a bottle to any couple!
A Unique Box Set of Gifts for a Couple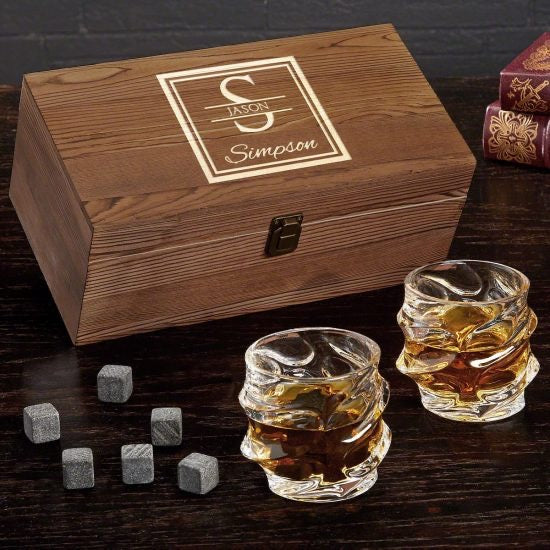 Every couple is unique which means that they deserve a unique gift! Don't be a standard gift giver, instead, stand apart from the crowd with this custom box set with sculpted glasses. This unique set is sure to be like nothing they've ever seen before. It is the perfect way for them to make each occasion feel special while using their glasses too! Make this feel like a truly over the top gift by including a bottle of the couple's favorite liquor too, and you'll have one of the most unique and creative gifts for couples out there!
For the Chill Couple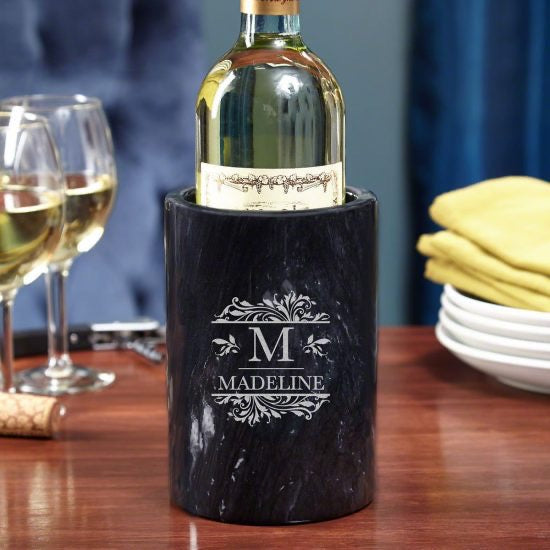 Never let the couple suffer a bottle of warm Chardonnay or Riesling ever again with their very own engraved wine chiller. These are not only functional for bringing a room temperature bottle of wine down to a cool temperature, but they also look gorgeous on the dining room table, elevating every dining experience they use it for.
Celebration Couples Gift Set
There is always a cause for celebration in life, but few couples are set up to be able to pop some champagne and enjoy the bubbly at the drop of a hat, that is until now! This personalized champagne box set is a great couples gift when they have a monumental occasion on the horizon, this way they can feel like the classiest people in town as they celebrate in style. The black gift box even makes a perfect keepsake for the occasion where they can store the glasses, photos, or other trinkets.
Help Them Reclaim Their Dining Room
Furniture is always a great gift idea for couples. They may have recently moved or they may simply want to upgrade. So, instead of having them wait around for different furniture ideas, get them a classy and rustic gift they can't refuse, this reclaimed wooden table. This gorgeous table is made 100% from reclaimed barn door wood, meaning each one will look unique, have great character, and be solid for years and years of use! Who knows, you might have just gotten them a table they will use for the rest of their lives.
Home is Where You Make It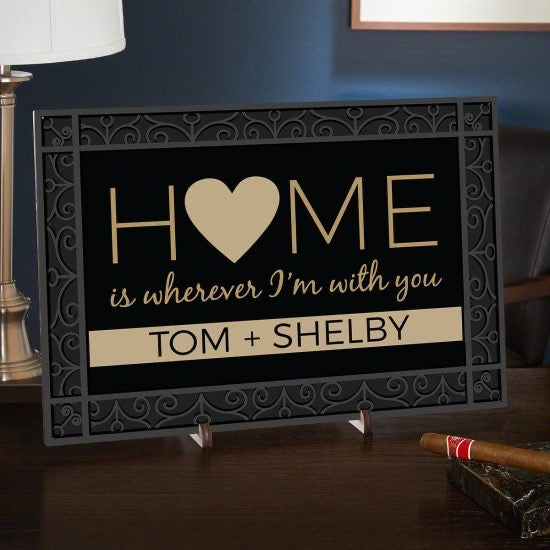 Home is where the heart is but as a couple, you know their hearts are with one another, which is why this personalized home sign isn't just adorable, it is also the perfect gift! Make this the most creative couples gift when you're getting them something for their wedding or anniversary, and it is sure to be displayed on their mantle or hung in their living room. This is a gift that will definitely bring a smile to their face each time they see it.