For your entire childhood and into adulthood, your parents always found the perfect presents for you every holiday season. This year, you want to wow your parents with an incredible holiday gift to make up for all these years of amazing gift-giving by them! Finding amazing Christmas gifts for mom and dad isn't too difficult. They should be presents that are very classy, super unique, and perfect for two. You might be wondering "What kind of gifts are both classy and unique?" or "What would both my mother and father enjoy?" We'll answer all your questions with these Christmas gifts for parents that are absolutely perfect and will make your parents' year!
Stunning Decanter and Glasses Set of Christmas Gifts for Mom and Dad
Christmastime is the best time to give a classy gift, and there are few things classier than a fancy glassware set. This holiday season, get your parents this stunning whiskey decanter and glasses set! They'll feel so special with the personalization on this gorgeous set, and they'll definitely want to use it to enjoy a Christmas drink as well as a beverage on other special occasions. They'll be so impressed by such a classy gift that they'll use to spend time together, celebrating or relaxing.
A Beautiful Sign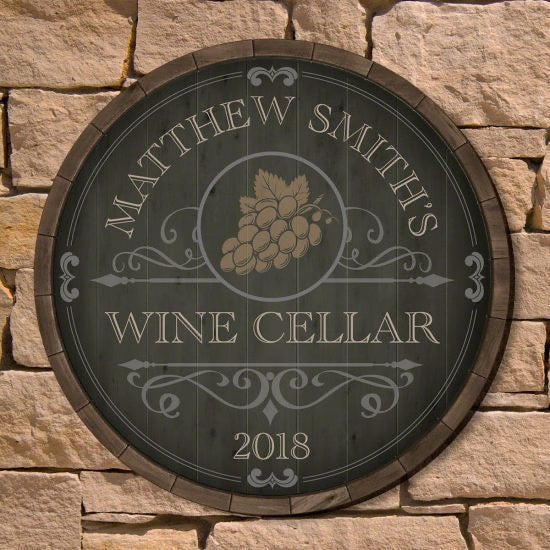 Some of the most special Christmas gifts for mom and dad are those that hang up on the wall that they can admire all the time. That's what makes this wine cellar sign such a fantastic gift idea! Not only will it look gorgeous hung up on the wall in their wine cellar or kitchen, but they'll feel really special seeing the personalization on top. Every time they walk by the sign, they'll remember that special Christmas morning they saw this underneath the tree, and they'll really love having that memory associated with such a cool present.
Matching Glass for Mom and Dad
One of your favorite things about your parents is that they're two peas in a pod. Get them one of the best Christmas gifts for parents that love hanging out together all the time—this personalized glasses and stones set. When they want to spend time together at home after a date night or on a special occasion, they'll love pulling out these special glasses with matching personalization along with the whiskey stones to sip on chilled drinks together. Include a couple small bottles of your parents' favorite drinks to make this an even more exciting Christmas gift.
Save Every Memory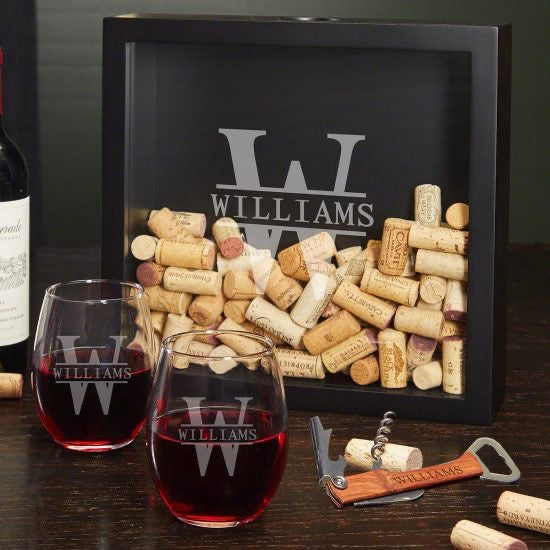 Your parents love making memories together, so you want to get them a gift that helps them savor those precious moments. That's what makes this shadow box gift set one of the greatest Christmas gifts for parents! They'll absolutely love keeping all the wine corks from bottles they share in this handsome shadow box as mementos from time spent together. They can even write the date or occasion down on the corks in permanent marker so they can go back through them years from now.
Sleep Like Royalty
People spend a lot of time in bed, and you can think of no two humans more worthy of a super comfortable sleeping experience than your mother and father! This mink comforter set will be their favorite thing they unwrap on Christmas morning because it means years of the best sleep they've ever had! They'll really like how luxurious their bed feels when they're tucked underneath the soft sheets and gorgeous comforter.
Christmas Gifts for Parents for their Holiday Drinks
This stunning diamond decanter set is so gorgeous, your parents will probably think it's more amazing than a real diamond! They'll definitely display this handsome Christmas present prominently in their home for all to see, and using it to enjoy a glass of their favorite holiday spirit will bring them much joy.
The Family Name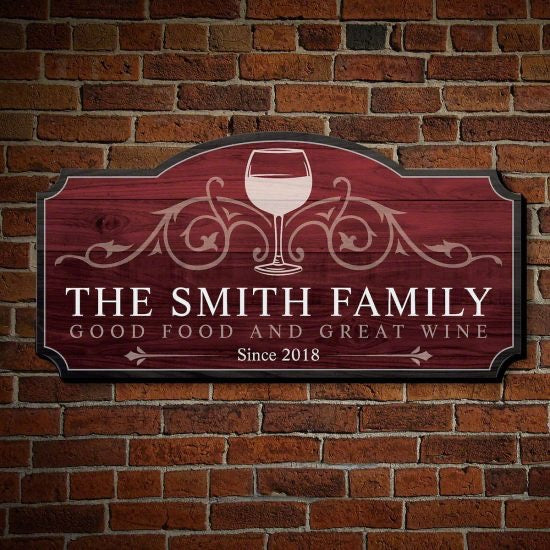 Your mom and dad are so proud of their amazing family. They're so proud, in fact, that you know they'd love having this family name sign displayed prominently in the living room, kitchen, or in the entryway. It will add an unbelievably homey and attractive look to the home, and of course it will always remind them that they have the greatest family ever.
327+ HANDSOME PERSONALIZED SIGNS>
Watch All the Shows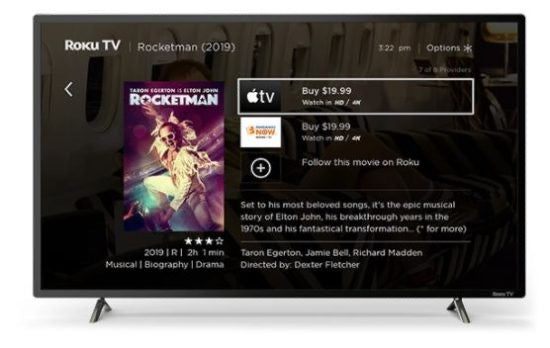 Are you parents still trying to catch all their favorite shows on cable or constantly being confused by all the different choices for channels and streaming services and different remotes? Simplify everything for them with one of the coolest, most technologically advanced Christmas gifts for mom and dad—a Roku TV! This is such an awesome present that your parents will be very grateful for because it allows them to watch their favorite shows with only a couple clicks of the very simplified remote. They'll feel like tech-savvy young people in no time!
Fancy Presentation Set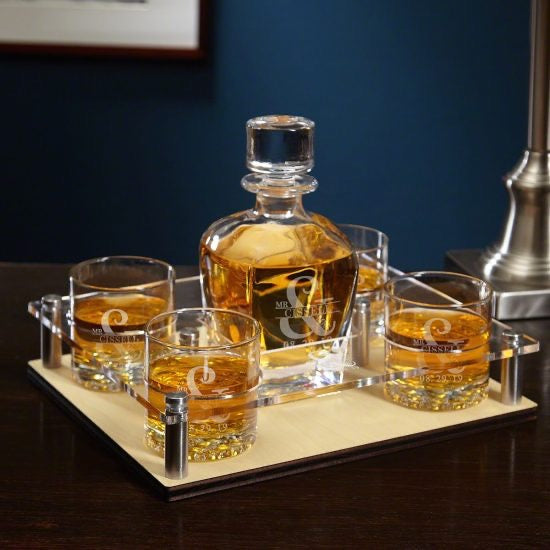 After all the time they've been married, your parents are still in love. That's why you know they'll love this whiskey decanter serving set! It's personalized just for a married couple who likes to share a drink together once in a while, especially on special occasions like the holidays. Seeing their last name and wedding date on this handsome glassware will make them happy every time they see it displayed on their home bar or dining room table, and they'll really appreciate how they can share a drink together with ease using this set.
For the Host Parents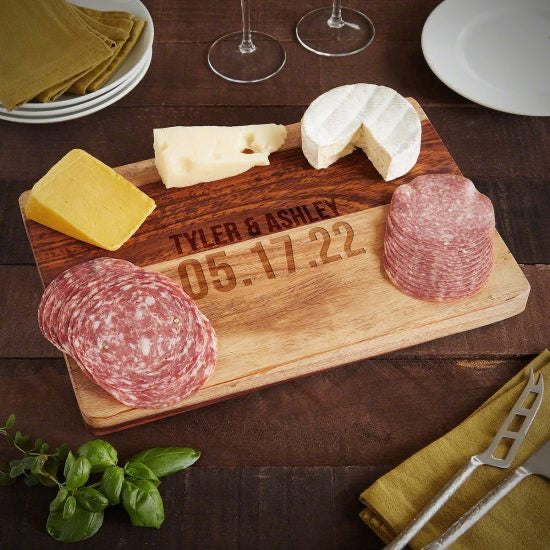 Your mom and dad love being the hosts of the get-together. From Christmas to Thanksgiving to a retirement party, they're the ones hosting and providing delicious food and drink for loved ones. With this charcuterie and cheese board, they'll like serving food even more! From cheese spreads to fancy hors d'oeuvres, they'll have a lot of fun making a delicious spread that their friends and family marvel at and greatly enjoy!
Simple and Classy Christmas Gifts for Mom and Dad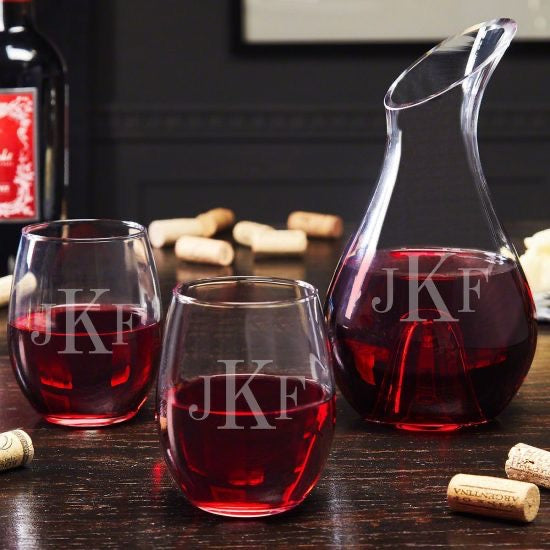 Your parents aren't complicated people, and you know that their favorite Christmas gifts are simple and classy. That's why you know they'd absolutely adore this personalized wine decanter set! Seeing their monogram etched in the glassware will make them feel really special, and they'll love having new wine glasses to share their favorite holiday wine with.
The Family Tree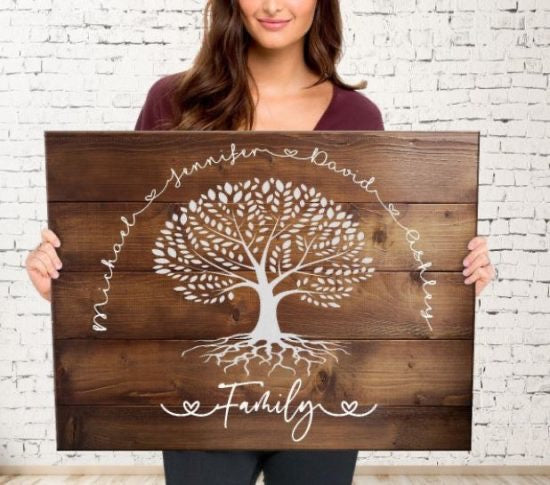 Get your parents a gift that highlights the importance of family. This wood-inspired family tree canvas is one of the most creative Christmas gifts for parents that they'll be a huge fan of! They'll be a huge fan of how attractive this canvas looks hanging up on the wall, letting everyone know how much family means to them.
Secret to Happiness Together
You admire your parents' strong partnership after all this time, and you've often wondered what their secret is. Get them a gift that reveals that secret to the world! Your mom and dad will love this handsome, personalized wooden sign and how it looks hung up in their home bar, kitchen, or anywhere else in their home. The reminder to share a drink together is a welcome one!
The Best Kind of Tools
It definitely doesn't take anything extravagant to make your parents happy during the holidays, but you still want to get them something that's practical. This wine box and tool kit is one of the best Christmas gifts for mom and dad because they'll use it all the time! When they want to enjoy a bottle of wine, they'll greatly appreciate not having to look all over the house for all the necessary tools because they're simply inside this handsome box! Add a bottle of their favorite wine inside to make it the best gift ever.
Distinct and Personal Glassware Set
For one-of-a-kind parents, only the most unique and special Christmas presents will do. This sculpted glasses and decanter set is very distinct and special, and your parents will definitely agree that it's the most unique Christmas gift they've ever gotten due the intricate design and classy personalization. They'll use them to toast to having the best kids!
His and Hers Set
There are no two people on planet Earth who deserve to take a break and relax once in a while like your parents! Get them a Christmas present that makes their relaxation time the best it can be with a comfy set of matching bathrobes and slippers! This gift set will look so comfy when they see it under the Christmas tree you shouldn't be the least bit surprised when they throw them on right away!
Best Way to Celebrate Christmas Together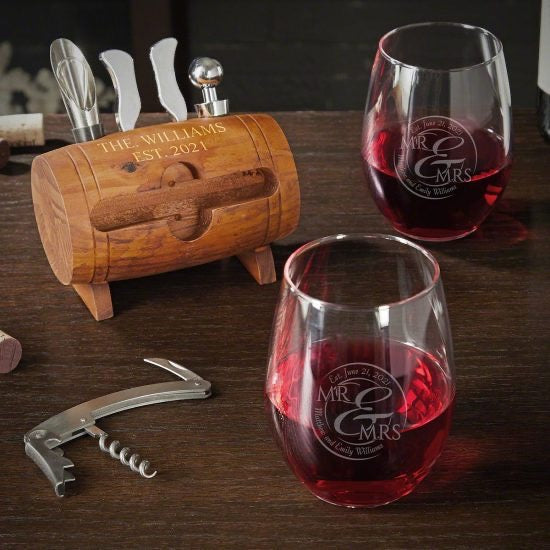 Is there any better way to finish off Christmas Day than wish a glass of wine and your loving spouse? For your parents, definitely not, which is what makes this wine gift set an incredible gift. No matter which occasion they're using it, whether it's a holiday or simply a time for relaxing, your mom and dad will love having a gift set like this because the matching glasses are beautiful, and the wine barrel tool lets them have every tool they'll need in one place.