Whether you call your grandfather "Grandpa," "Pop Pop," or any other variation, you love him and respect him more than anyone else in the family because he's always been there to give great advice and teach you valuable skills. Since he has always been there for you, you want to get him a great gift to thank him, but you're not sure what he would like. The best gifts for grandpa are thoughtful, practical, and nice items that will help him relax or something sentimental he can treasure forever. As you shop, keep his hobbies in mind because he would definitely appreciate a gift that makes his pastimes more enjoyable! Searching for a nice birthday gift for grandpa? Having trouble finding a Christmas gift he would love? Don't worry, we found plenty of amazing gifts for your grandfather that are perfect for any and every possible occasion.
Relaxing Gift for Grandpa
Treat your grandpa to a relaxing gift set that will help him unwind like never before with this cigar and whiskey set! He will love using the handsome glasses for a drink of his favorite whiskey along with the cigar stand and lighter to pair his whiskey with a freshly lit cigar of his favorite brand. This set of the best gifts for grandpa will make him feel like royalty every time he uses them because they're so luxurious, which is a feeling that he definitely deserves for his many years of life lessons and guidance.
For the Grandpa Who Loves to Golf
Do you remember when your grandpa first taught you how to play golf? He'll think of that fun memory and your tiny little golf clubs when you give him this portable putting set! Grandpa can use this set when he's stuck inside on a rainy day or while he's away on a trip to keep his putting skills honed. This thoughtful gift for grandpa is ideal for his birthday, retirement, Christmas, or even Father's Day!
The Absolute Best Gifts for Grandpa
Want to give your grandpa an impressive gift that says "I love you this much?" Look no further than this stunning crystal decanter set! From the engraving of his initials to the handcrafted serving tray, every aspect of this incredible decanter set will leave him speechless. Grandpa will want to pour everyone a drink so that he can try out his amazing new gift, so make sure you give him a bottle of his favorite liquor as well! When he's not serving drinks with this set, he will proudly display it for all to see in the living room, home bar, or his office.
A Fun Gift He'll Enjoy for the Rest of His Life
Surprise your grandpa with a fun new piece of decor that will bring a smile to his face every time he sees it! This funny cigar sign describes your grandfather to a T, and he will get a kick out of having such a unique piece of decor on display in his home. Make sure you get a picture of him smoking a cigar next to this sign so that you can always remember this fun gift and how it made him smile forever!
Grandpa Needs New Grilling Tools
The last time you were at your grandparents' house, you noticed that grandpa's BBQ tools were looking a little worse for wear. For his birthday or the holidays, get him this personalized bamboo grilling tool set! He will love that you got him a new set of tools to use for the family cookouts and reunions, but the fact that you even had the carrying case engraved just for him will mean the world to him. He'll be sure to grill up a couple of steaks or burgers for the two of you to enjoy using his new tools as soon as you give him these best gifts for grandpa!
549+ GIFT SETS GRANDPA WILL LOVE >
A Timeless Gift He Will Treasure Forever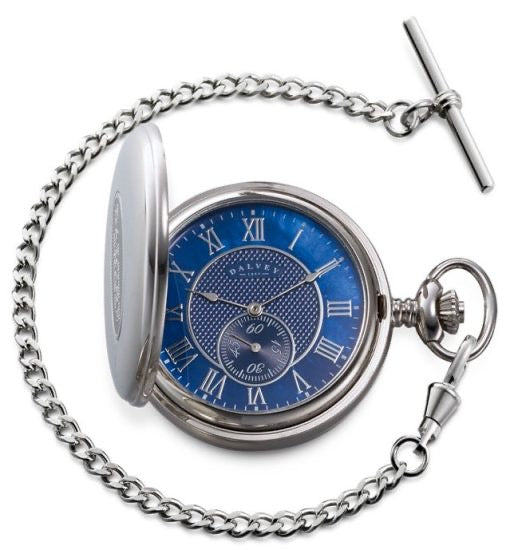 Your grandpa probably had a pocket watch way back when, and you may even remember him showing it to you when you were a kid. You had to be incredibly careful when he let you hold it because he treasured it so much. However, as the years have passed you've noticed that he is in need of a new one, and you should spare no expense and get him this gorgeous mother of pearl one! He will love how classy and unique this stunning pocket watch is, and he'll pull it out to check the time as often as possible while he's out and about just so that he can show it off! This sophisticated gift is ideal for the holidays, his retirement, or Father's Day.
Only the Finest and Best Gifts for Grandpa
Your grandpa will be absolutely speechless when you give him this incredibly gorgeous decanter set! The elegant curves of the decanter and matching glasses create a beautiful illuminating effect throughout his favorite whiskey, showing off the many golden hues. Your grandpa will love having the decanter on display almost as much as he'll love using the glasses for his evening whiskey, especially when he is using them to share a drink with you or your grandma. With the set on display, this frees up the wooden gift box so that he can store keepsakes, mementos, or even photos inside!
The Coolest Gift for Grandpa
While your grandparents may have a home filled with antiques already, you can get your grandpa a cool new piece of furniture that will fit right in with the rest of the decor: this globe bar cart! Designed to resemble a priceless antique globe, this impressive bar cart is the coolest way to serve and enjoy drinks. Your grandpa will love surprising his guests by opening up the globe to reveal the hidden bar tools and liquor inside, and he'll enjoy feeling like James Bond every time he mixes up a drink for himself from his classy bar cart.
His New Favorite Beer Glass
Your grandpa has many years of experience drinking beer, so even he knows that a beer stein is one of the best ways to an ice-cold brew. Make sure he can have a drink the proper way every time with his own custom beer stein! He will love the traditional style of this glass stein with its ornate pewter lid and the elegant pewter crest you had engraved. Once he tries his favorite brew from this regal stein, he'll feel like a noble king and will finally be able to enjoy all of the complex flavors and aromas to the fullest.
Every Grandpa Needs a Golf Bar
Grandpa has certainly been enjoying his time spent on the golf course during his senior years, to the point where you've run out of golf gifts for him! Well, almost. Why not turn his home bar into a golf bar? His friends all come over for drinks after playing 18 holes and refer to it as the "19th hole" already! This custom sign is a great addition to any golf-loving grandpa's home bar and he will proudly display it for everyone to admire for the rest of his life.
A New Way to Enjoy Literature
For as long as you can remember, your grandfather has loved to read. He may have even taught you how to read! One of the best gifts for grandpa is a Kindle Oasis so that he can enjoy all of his favorite books like never before. This e-reader has plenty of storage, a backlit screen, and is conveniently compact so that he can enjoy reading with ease wherever he goes. Now, when he travels, he doesn't have to worry about taking up extra room in his carry-on bag with books because he can read them from his Kindle!
The Coolest Humidor
Grandpa will be amazed by this incredibly cool cigar humidor that's made from an ammo can! He will be so excited to put all of his cigars inside the ammo can and take the whole humidor to his buddy's house so that he can share them with his friends. Thanks to your unique gift, he can take his favorite Macanudos or Romeo y Julietas wherever he goes and have plenty of them on hand at all times!
A New Cutting Board for Him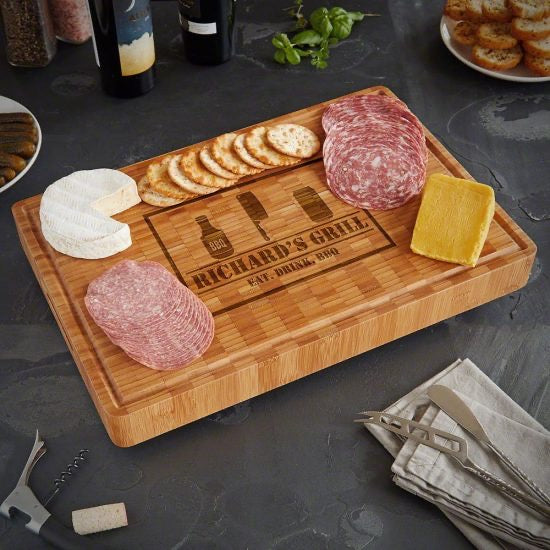 For years you've been giving your grandpa cooking-themed gifts because of his talents as well as his love for the kitchen, but now he has so many tools and a variety of spices that you're not sure what to get him. Why not upgrade his cutting board to a new, personalized one? This sturdy cutting board is perfect for all kinds of food preparation and is built to withstand even grandpa's legendary chopping skills without ruining the wood. He will love how beautiful this end grain bamboo butcher block is because it looks fantastic in his kitchen when he's not using it, especially since it's engraved just for him!
The Best Gifts for Grandpa to Enjoy With You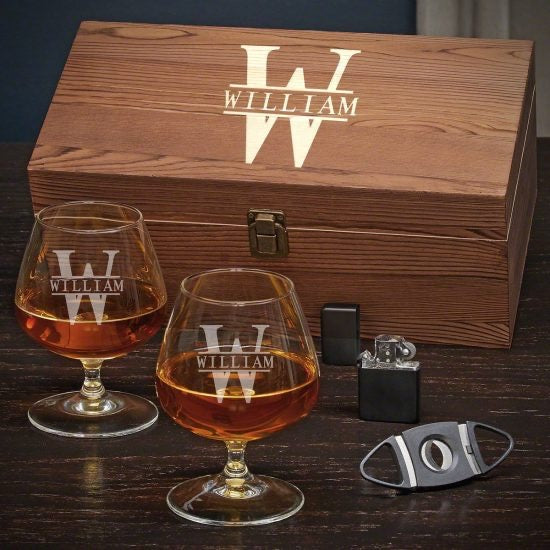 Sure, these gift suggestions are all unique, but you know what the absolute best gift for grandpa is? Spending quality time with him. You can do so by getting him a gift that you two can enjoy together, like this cognac gift set that allows you two to share a warm glass of luxurious brandy and a couple of stogies. He will love that you created a special activity for the two of you to enjoy together, and it might even become a new tradition to do every time you visit.
A Place for All of Grandpa's Watches
Sometimes, a good gift for grandpa doesn't have to be something super special or relaxing. A gift as simple as a watch case to store all of the watches your grandpa has collected over the years is one of the most thoughtful and practical gifts you can give! After all, you've given a few of those watches and you want to make sure they're taken care of. Your grandpa will be so happy to see all of his watches neatly organized, clean, and displayed! In fact, his timepieces will last so much longer now that they're properly taken care of and can even be passed down to you and your children someday.
New Golf Shoes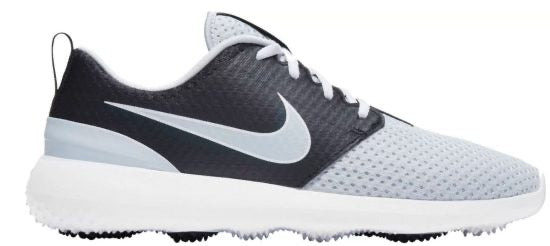 Since grandpa is spending so much time on the green and has plenty of golf accessories, why not get him something he doesn't even realize he needs? Golf shoes aren't always the first thing someone thinks of when they think about gifts for golfers, but your grandpa will definitely appreciate the comfort and how much easier it is to walk on the golf course with these Nike golf shoes!
For the Grandpa Who's Been Everywhere
What do you give a grandfather who's been all around the world and has so much stuff that he wants nothing for Christmas or his birthday? Something to remind him of his travels, like this globe decanter set! He will enjoy having his evening bourbon from this worldly set as he unwinds after a long day of planning his next adventure. Your grandpa and grandma will enjoy sipping on their finest Irish whisky in the unique glasses as they reminisce the beauty and spectacular memories they have of their many travels around the globe. When grandpa isn't using this gorgeous decanter set, it makes a lovely decorative piece to display in his office, library, or even in the living room!
Fun Gift for Grandpa
Remember when your grandpa first taught you how to play poker? Now you can upgrade his ancient chip set with this new, personalized poker set! He will love trying out a game or two of Blackjack and Texas Hold 'Em with this awesome chip set, and he'll definitely want to show you a couple of new tricks now that he's got fresh cards and new chips to play with. Soon, you two will be poker pros and win in games against the whole family!
Grandpa Deserves the Best Whiskey and Cigar Gifts
Looking for a gift that will make grandpa feel like a king? This gift set pulls out all of the stops! From a personalized whiskey glass to a portable engraved cigar stand, this set has it all. Your grandpa can sit back and enjoy his favorite stogies with style and ease like never before along with a quality glass of perfectly chilled whiskey thanks to all of the unique cigar and whiskey accessories in this set. Perfect for his birthday, retirement, or Father's Day, this awesome gift set has everything he needs to unwind after a long day.
Turn Him Into a Historical Painting
Want to give grandpa a funny and awesome gift? Have him painted into a royal portrait! He can be painted as a king, a decorated general, the Pope, and more on Turn Me Royal. Your grandpa will get such a kick out of seeing his impressive portrait and he'll love showing it off to everyone who visits your grandparents. He might even tell people that he's a reincarnation of a famous historical figure or say that you, his highly talented grandchild, painted this magnificent portrait as a gift for him. Either way, your grandfather will greatly enjoy this fun and unique gift forever, and he'll definitely make sure it gets handed down to you one day.
Luxurious Cognac Gift Set
The best gifts for grandpa are those that help him relax, and there's no better way to unwind than with a warm brandy and a cigar! He will be so excited to try out his favorite brandy in one of his new personalized cognac glasses because they're large enough to hold a generous serving for him to sit back, relax, and enjoy his drink without needing to get up for a refill. The cigar accessories ensure he can pair his finest cognac with a quality stogie, allowing him to truly unwind and relax after a long day. Best of all, you can join him for a drink as there are two glasses in this luxurious set!