Finding a great gift for your in-laws can be a daunting task, especially when it comes to your brother-in-law. But what are good gifts for brothers-in-law? To ensure the best gift possible, you should get him something that is related to his interests, is useful, and has a bit of a cool factor. To get on his good side and get him a great gift, do some research first and find out the kinds of things he likes! Ask your significant other, your mother-in-law, or his wife. This way, he'll be super impressed by his present and is sure to love it. Whether it's for his birthday, Christmas, his wedding anniversary, or a special celebratory occasion, we found the best gifts for brothers-in-law to make your shopping easier.
Custom Whiskey Glass and Stone Set for the Brother-in-Law Who Drinks Scotch
This gift set is the perfect gift for the brother-in-law who enjoys whiskey. It comes with a cool custom rocks glass and a set of whiskey stones that have their own personalized storage case. Now he can enjoy his favorite scotch on the rocks without the hassle of melted ice! The best part about this great set is that it's perfect for any occasion! Whether it's his birthday, Christmas, a job promotion, or any other special event, he can celebrate like a proper whiskey connoisseur.
Bottle Cap Map of America
Looking for a cool beer gift? Look no further, this incredible piece of wall decor is one of the coolest gifts for brothers-in-law. Expertly crafted to look like the United States of America, he can display his impressive taste in beer with a unique collection of bottle caps. It will look great hung in his man cave, home bar, kitchen, dining room, or anywhere he likes This is another awesome gift that is ideal for any occasion, just make sure to include a six-pack of his favorite beer to get him started!
Cool Custom Ammunition Box
Whether he is or was in the military or just likes guns, this ammunition box is one of the coolest brother-in-law gifts you can give. The genuine military surplus box features a custom engraving on one side while the other has the original serial and lot numbers, making it a truly unique gift for military guys. He can use it to store his ammo, tools, keepsakes, or anything else he wants! It's perfect for bringing to the range or even using to bring camping gear on your annual family reunion at the lake. Either way, he will love getting this cool gift for his birthday or Christmas.
Awesome Twisted Decanter Set 
Your brother-in-law is a sophisticated man, and you want to buy him a whiskey decanter set that represents that part of him. This twisted decanter set is the classy, awesome glassware set he's been searching for. Both decanter and glasses have a twisted base that makes them stand out from across the room. These unique edges also make it easier for your brother-in-law to grip the glasses. He'll love receiving this amazing set as a gift and won't be able to stop talking about it.
His Very Own Bar Sign

Has your spouse's brother always wanted his very own home bar or has one that's missing something? This awesome personalized bar sign is the ideal gift! His home bar will be official now thanks to this super cool sign. If he doesn't have space for a home bar, this will look great hung in the kitchen or dining room!
Cool Travel Gift Set for the Guy on the Go
Is your spouse's brother the kind of guy who's always on the go? Then he'll love this awesome gift set. The insulated travel tumbler is ideal for keeping his coffee piping hot or water ice cold for hours during his travels. When he feels like something a little stronger, he'll have a trusty flask by his side. The handy pocket knife will ensure he always has something to open his packages with on hand. Ideal for any occasion, this is a really cool gift for your brother-in-law!
A FitBit for the Active Brother-in-Law
Is he an active guy or has started to become one? He needs a FitBit! The sleek Alta HR will track his sleep, steps, calories burned, workouts, active minutes, and heart rate as well as display his notifications from his phone. This is another one of those brother-in-law gifts that are ideal for birthdays, Christmas, or just to help him out on his fitness journey. If you have a FitBit yourself, you two can even challenge each other to hit certain goals and keep each other in check with your exercise! Who knows? He might become your new workout buddy!
Game of Thrones Whiskey Glass
Is your brother-in-law a Game of Thrones fan or just enjoys an Old Fashioned now and then? This amazing whiskey glass is the perfect gift for him. Engraved with the popular quote "I Drink And I Know Things" followed by his name, he can't help but chuckle and feel like the coolest guy around whenever he uses this for his nightcap. If he's a fan of the series, you can throw in a bottle of Game of Thrones wine or whiskey to make it a complete birthday or holiday gift!
565+ MORE WHISKEY GLASSES FOR HIM >
Cool Custom Beer Mug for the Guy Who Loves Beer
Brother-in-law gifts don't have to be boring, and this cool beer mug is anything but! Personalized with 3 fields and made of top-tier glass, his beer has literally never been cooler. The extra thick glass will keep his favorite brew ice cold and topped with a longer-lasting head that ensures he has the perfect sip throughout his whole dinner or TV show. The unique engraving features a title, name, and a date, making it the perfect gift for your brother-in-law on his birthday, anniversary, graduation, or wedding.
Personalized Poker Set
Is your spouse's brother a poker and card game fan? Well congratulations, you've found the coolest gift for your brother-in-law! This handsome personalized poker set comes with two packs of cards, four sets of poker chips, a set of dice, and a beautifully engraved faux leather carrying case. Now he'll have his very own set for poker night with his friends and card games with the family during the holidays.
Xbox One S Battlefield V Bundle
If your brother-in-law doesn't already have a cool gaming console, you should get him this awesome Xbox One S bundle! If you have Battlefield V, you two can play together and become actual bros! He'll love having an awesome new console to play Fortnite, Halo, Red Dead Redemption, Battlefield, Call of Duty, and all of the classics. Playing video games together is a sure-fire way to get on your spouse's brother's good side if you aren't already.
Unique Whiskey Glass With Steel Chilling Ball
Did you know that ice and whiskey stones don't float in liquor? This unique whiskey glass is specifically designed with that cool physics law in mind! The peak in the center helps the included whiskey sphere revolve around the bottom of the glass, ensuring the drink is both chilled and aerated. Now your brother-in-law will have a quality glass of chilled whiskey every time. He'll love getting this cool glass for any occasion or just because. Don't forget to include a bottle of Jack Daniels or his favorite whiskey to make it a complete set!
A Unique Way to Display A Collection
Presenting one of the all-time coolest gifts for a brother-in-law: a collector shadow box! With this nifty piece of decor, he can proudly show off his assortment of bottle caps, wine corks, golf balls, concert or movie tickets, or anything he wants in a unique way. He'll love seeing his collection grow over time to fill up the entirety of the shadow box and will want to display it somewhere prominently in his home so that everyone can admire it. If he enjoys drinking beer or wine, you could give him a few bottles to help get his collection of bottle caps or wine corks started.
Whiskey in a Can
Your brother-in-law is an easy man to please; all he wants is whiskey and cigars. However, you know that everyone will be buying him bottles of whiskey and packs of cigars for his birthday, and you want to be different. Instead, buy him a gift set that will enhance his whiskey and cigar experience. This ammo can set contains two awesome rocks glasses that your brother-in-law will love drinking whiskey out of. Also in the set are two cigar essentials: a lighter and cigar cutter. These tools will make enjoying whiskey and cigars so much easier, and he'll be very thankful for this unique, practical gift.
259+ MORE AWESOME PERSONALIZED SIGNS FOR HIM>
Unique Beer Tap Handle
Brewing beer at home is ever-increasing in popularity in 2019. If your brother-in-law is getting on the trend, you should get him a custom beer tap handle for his birthday or Christmas! It will make it so much easier for him to serve his concoctions to the family and his friends as well as look super cool in his home bar. This tap handle is super customizable, too, so that it perfectly fits him. You can choose from 12 different designs and you have 4 different fields of text to personalize, making this gift truly one-of-a-kind!
Shaving Kit for Him
Whether he's clean-shaven or has a glorious beard, this shaving kit is sure to impress. This kit has everything he needs for the best shave of his life: a razor, shave brush, alum block, soap, shaving bowl, and an extra five razor blades. This top-notch set is the perfect gift for your brother-in-law on his birthday or Christmas.
Set of Two Revolver Shot Glasses
Any guy into guns, Westerns, or unique glassware will enjoy these way too cool shot glasses designed to look like revolver barrels! He'll love having these on display in his home bar and using them to take shots of tequila or whiskey with friends while watching Wyatt Earp for the 30th time. These shot glasses would make great gifts for your brother-in-law for his birthday or Christmas.
Manliest Gift Set Ever
What's cooler than an ammo can repurposed from the U.S. military? That same ammo can filled with awesome goodies! Your brother-in-law will be in awe when he opens up this gift on Christmas or his anniversary. He'll love sharing a pint of beer with you using these cool, classic pint glasses. He can even take his liquor with him discreetly wherever he goes with his handsome matte black flask. Lastly, an axe is included, which will help keep your brother-in-law safe when he's adventuring in the great outdoors. This gift set will quickly become his favorite gift ever, and he'll be very thankful for you.
Personalized Bamboo Cutting Board for the Guy Who Cooks
Whether he's just gotten a new house or is always in the kitchen cooking up something new, this cool bamboo cutting board is a great gift for your brother-in-law. He'll love having a dedicated place to do all of his meal prepping, vegetable chopping, and meat seasoning. It's even engraved with his name and initial to add a personal touch to your gift. His wife will love it too, as it will help keep the countertops clean and will look fantastic in the kitchen! This handsome cutting board is ideal as a wedding, anniversary, or holiday gift.
The Best Way to Gift a Bottle of Wine
Want to give your brother-in-law and his significant other a nice bottle of wine to celebrate their engagement, wedding, or anniversary? This is how you do it: with a gorgeous wine gift box that has all of the essential wine tools! The lid of the box is engraved with their last initial, first names, and the date of their wedding. On the other side, he'll have a foil cutter, aerator, stopper, and corkscrew to enjoy the wine with. This is a great brother-in-law gift that doubles as a gift for his girlfriend as well.
Revolutionary Air Fryer for the Man Who Loves Fried Foods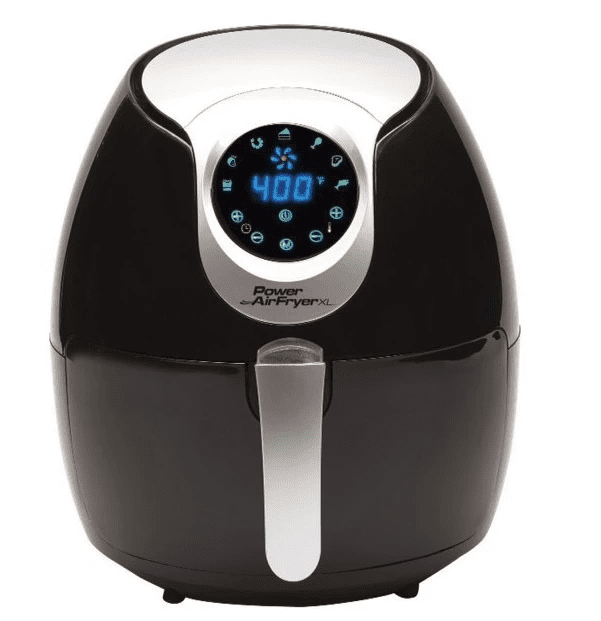 Air fryers are the hottest new kitchen gadget that makes crispy fried food without the oil and grease! Your brother-in-law will love being able to make his own fries, chicken strip, steak fingers, and more of his fast food favorites without all of the unhealthy grease. Thanks to you, he'll be happier and healthier than ever! His family will also love enjoying classic fried foods without having to venture to the nearest McDonald's or Burger King. These As Seen On TV Air Fryers are super popular around Christmas time, and are usually a great buy on Black Friday.
Classy Liquor Decanter
A classic gift for family members: a quality liquor decanter. This gorgeous piece of glassware will look great on his home bar or bar cart. He can use it to serve whiskey, rum, tequila, or vodka. Now he'll be able to pour his favorite spirit straight or mix up a cocktail like the refined gentleman he is. The added custom initial is just the cherry on top of this great brother-in-law gift!
Custom Wood Beer Caddy
For the guy who loves BYOB events, cookouts, and camping trips, this wooden beer caddy with an attached bottle opener is a must-have! One of the most useful brother-in-law gifts in this blog, he'll be able to transport a six-pack with ease and always have a bottle opener on hand whether he's at the lake with the family or at the beach with his wife. He'll love that it's engraved with an initial and a name so that no one else can try to take away this awesome beer accessory.
283+ AWESOME BEER GIFTS YOUR BROTHER-IN-LAW WILL LOVE>
Liquor On-The-Go and In Style
You know your brother-in-law has a busy lifestyle, so it's best that he has a way to take his favorite liquor on-the-go with him. This handsome flask set is the perfect way to do just that. The black, leatherette-wrapped flask is small enough to fit discreetly in his pocket, briefcase, or backpack with total ease. The flask comes in a set that contains two stainless steel shot glasses and a stainless steel funnel, because sharing is caring. With this awesome set, he'll be able to pour himself and a friend a shot of liquor conveniently. He'll never want to be anywhere without this cool gift.
Magnetic Bottle Opener
Is he always hunting for a bottle opener when you visit? Solve his problem with this awesome magnetic bottle opener! Not only can it be attached to any surface, but it also catches his bottle caps! Cool, huh? He can attach it to his fridge, toolbox in the garage, truck for tailgating, or any metal surface he wants. His wife will be grateful that you're helping prevent bottle caps all over the place as well, making it a doubly awesome brother-in-law gift.
Fun T-Shirt for Him
Want to give your sister's husband something cool with a touch of humor? This fun T-shirt is the best of both worlds. With an Urban Dictionary-esque definition of the term, he will bring chuckles everywhere he goes while wearing this funny shirt. The perfect Christmas gift so that everyone in the family can see it, he'll want to put it on right away.
Vintage Beer Gift Set
Beer is a classic, American beverage, so it is best served in a classic way. This beer mug set is exactly what your beer-loving brother-in-law needs to fully enjoy the popular beverage. The mug is sturdy and attractive, with thick glass that isn't likely to break. The handle will keep condensation from the beer off of his hands as well as keep his hand warmth from warming the beer. This mug comes with a bottle opener with a beech wood handle that he'll love using to crack open his favorite brews.
Custom Ceramic Beer Stein
Whether he's a beer connoisseur or not, he will love this vintage-inspired ceramic beer stein! Made to be the perfect mug for any kind of beer and naturally insulated, he can drink beer like they do in the motherland of beer. The stein is also personalized with up to three custom lines of text for you to create your own phrase, such as "Best. Brother-in-Law. Ever." or "Adam Smith's Beer." It will make a fantastic birthday, Christmas, or other special occasion gift.
Coffee Mug and Travel Carafe
This is the coffee gift set for the guy who survives more on coffee than sleep! The mug will be his new go-to for his morning cup, and the carafe will hold 64 ounces of his favorite brew to keep him going through the day. The travel carafe is made of double walled stainless steel, which will keep his coffee piping hot for several hours or iced coffee chilled all day long. Whether he's just going to work or is going on a long road trip, he'll be prepared with a supply of his favorite caffeinated beverage thanks to this awesome brother-in-law gift set!
Huge Wine Glass for the Brother-in-Law Who Can't Get Enough Wine
Is your brother-in-law a wino who can go through an entire bottle in an evening? With this massive glass, he'll never have to get up for another refill! That's right, this incredible wine glass holds an entire standard 750 mL bottle of wine. Now he can sit back, relax, and watch a couple of episodes of Gotham or Game of Thrones with plenty of wine to enjoy throughout. The added engraving of his name ensures that this is his glass only, and no one else in the house can use it! If his wife is a wine lover as well, you could get her one too as a set of anniversary or Christmas gifts.
The Ultimate Coffee Gift for the Brother-in-Law Who Loves Coffee More Than Anything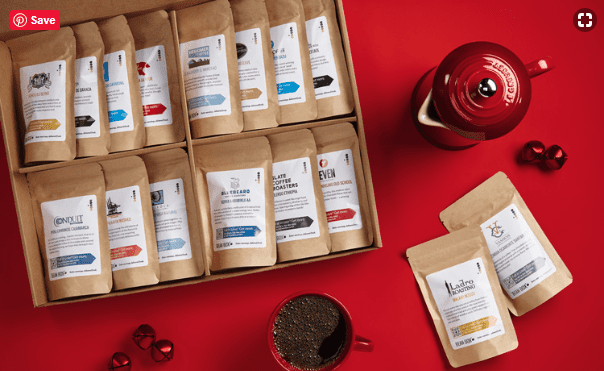 If he loves to try new coffees, this ultimate coffee gift box is the ideal gift for him. This set comes with 16 types of coffee beans from all around the world! Now he can try all kinds of new coffee and expand his tastes. If he really loves it, you can get him a coffee subscription from the same company for his next birthday or Christmas.
Bottle-Opening Coasters
Is your brother-in-law always losing his bottle openers when you come over with your SO to visit? With this set of cool coasters, he'll never be without one again! This set of four wooden coasters each have a discreet bottle opener on the bottom so that he and his guests can enjoy a couple of cold ones with ease. Plus, they'll keep the furniture safe from condensation, which will make his wife happy. Double win! One of the niftiest gifts for your brother-in-law for a housewarming, anniversary, birthday, or the holidays.
For the Sports Fanatic
All your brother-in-law can talk about is the game last night, or next week's match-up, or that huge comeback win a certain team got. He's a die-hard sports fan, and he loves attending games of all kinds. He wants to have a way to save tickets so he'll remember every game he's been to. This ticket stub shadow box is the best gift for him to be able to save those tickets easily. It has a hole at the top that he can simply put his tickets into, collecting them in a safe spot and showing them off at the same time. The handsome black-framed box will blend in with the aesthetic in any home, and your brother-in-law will love looking at it and remembering so many fun sports memories.
305+ MORE OF THE BEST BROTHER-IN-LAW GIFTS>