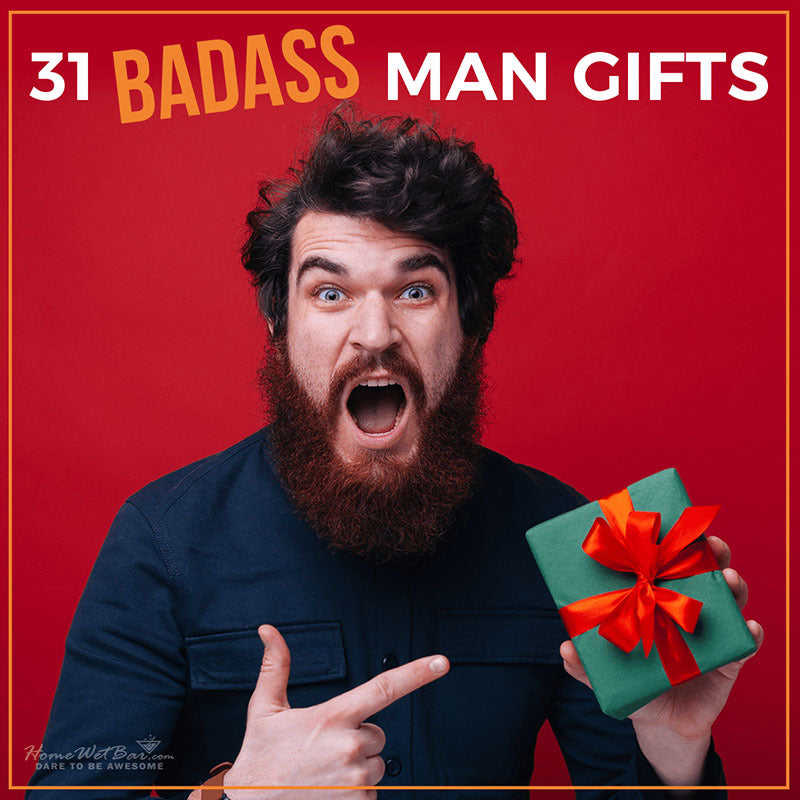 31 Badass Man Gifts
Make the next gift for him awesome. Don't get him a generic gift that he will find underwhelming. You want cool man gifts to be amazing items that he will be astonished by but will still want to use every single day! Badass man gifts are some of the coolest things you can get for him because it shows how much you appreciate him and respect his manly prowess! A regular old store bought gift just doesn't give the same message. You want to get him the cream of the crop when it comes to man gifts. Some questions that may have kept you from getting him these awesome presents before may be: What makes something a badass gift? How will I know if this gift for men is right for him? Will this gift be unique enough that he will know I got it special for him? We've got the ultimate badass gifts for men that will cover all of these concerns, so not only can you get him the best present possible, you can do it worry free!
Badass Whiskey Stone Gift Set
Get him a set of cool man gifts that will make his very next drink feel like a unique experience with a whiskey stone set perfect for any of his preferred chilled drinks. Every guy will love a gift that quite literally has his name all over it. Plus, once you toss the stones into his drink and his neat glass of Maker's Mark 46 or even his Whiskey Sour will have never tasted more pure. With how good this gift looks and how much better it'll make his drinks, he'll love using this unique set every chance he gets.
A Legendary Cool Man Gift
Giving a gift to make the guy feel great is the goal, so why not make that clear from the start with a giant gift set that is engraved with your special message. Make him feel like a legend as he pulls out all the gifts inside his new personalized ammo can. Essentially, these custom gifts inside the ammo can will be his Excalibur! Now, he can show up to the range in style with the world's most awesome ammo can, or even use it at home as a container to store his beer caps. Either way, he is sure to enjoy living life with this gift as the legend he is!
The Ultimate Golf Gift for Men
When you give cool man gifts, one thing is for certain, you want to see his eyes light up as soon as he sees them. With this executive golf set, you know that will be the exact reaction you get. As soon as he opens the faux cherry wood box and sees his own putter, golf balls, and cup, you'll see the wheels in his head turning as he figures out how to turn his office or home into the ultimate putting green to save him strokes on the course.
His New Coolest Wine Tumblers
Matte black has a way of taking normal everyday items and turning them into something badass. These tumblers go from simple wine cups, into the badass man gifts you've been looking for. The glasses aren't the only thing that makes this set awesome though, he'll really dig that the whole set comes engraved and because of the solid build, he'll love that he can take these glasses anywhere with him!
Set of Cool Man Gifts for the Future Card Shark
Men love to feel like winners, and this badass poker set will guarantee he'll feel like the poker player who's had the longest winning streak ever. Thanks to the gorgeous monogram on the cigar glass and class, he'll feel like a high-roller as soon as he lays eyes on the gifts. Now, during poker nights with friends and family, everyone will think he is the card shark they all need to lookout for throughout each hand of Texas Hold'em.
35+ PERFECT POKER SETS FOR HIM>
A Gift He'll Dig
No matter what this awesome guy is into, he can always use his own entrenching tool. These tools are the perfect gifts for any man to have. Why, you may ask? Because whether he is going camping, stuck in a ditch, or anything in between, he'll always find a use for the compact saw and shovel. Perfect to slide under or behind a seat, this is a gift that will never leave his side.
Establish His Man Cave
What sort of collection of cool man gifts would be complete without a man cave sign? This personalized gift is fantastic, even if they don't have a man cave. This is the perfect way for him to mark his area of the house as his personal spot, no matter if it is part of the living room, in the garage, or even in his actual man cave. You know the day you get him this gift, he'll be running to hang it up as soon as possible!
A Smokeshow of a Gift Set
Give him one of the coolest gifts around with one that lets him experience his favorite drinks in a whole new way. A whiskey smoking box is the ideal gift because it combines so many things that guys are fond of: whiskey, smoking, and taste! Combining all three of those joys means that he will be smoking whiskey with his personalized glasses for years, where he will always be searching for the perfect combination of taste!
Badass Beer Stein
A gift that is sure to make him feel like a badass, no matter what, is his very own beer stein. These awesome and unique man gifts have a way with guys. These fantastic mugs are 100% guaranteed to blow them away. When they pick the stein up and flip the pewter lid, they immediately feel so much classier with their beer. Or, even if they're using it as a display piece, this will make the guy you're gifting it to feel cooler than ever. He'll love having this classically styled stein on display on his mantle for everyone to see!
The Most Impressive Decanter Set
Give him a decanter set that will make him feel just as impressive as you see him. This bull decanter that is in mid-charge is the coolest way to drink whiskey, and it gets even cooler because the fantastic whiskey stones that come with the set! Perfect for daily use, he'll have his new gift out on display on his home bar or end table for a sip whenever he likes!
A Bright Gift Idea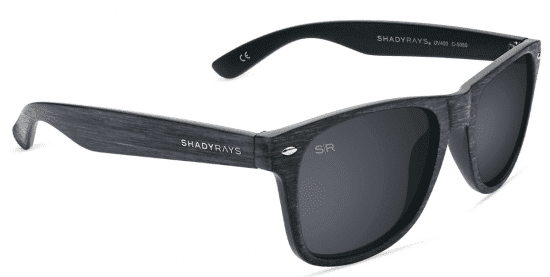 What simple gift is cooler than a set of sunglasses? These are the perfect gifts to give when you want to make him feel like a rockstar, but aren't quite sure how personal to go. The reason being? Who doesn't like to wear sunglasses? He'll always have these on his face or in his car, ready to be used at a moment's notice!
The Perfect Beer Gift
Take this man from beer beginner to aficionado in one easy step by getting him his own personalized tasting set! This cool man gift is perfect for any fan of beer, they'll get to finally experience how important glassware is to taste. Thanks to you, they'll always have the right glass for the job!
He Rules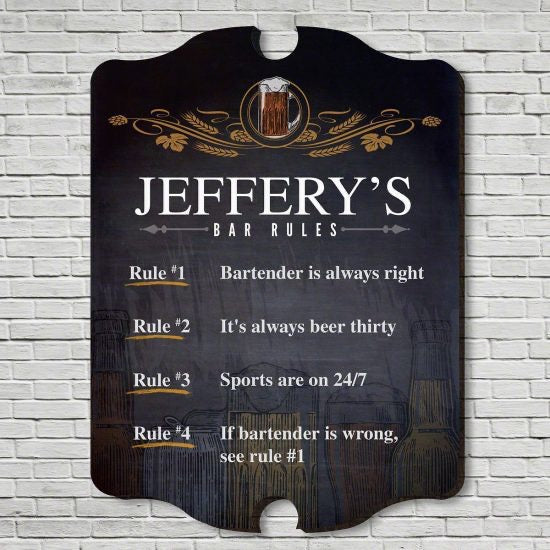 His bar, his rules. That is the short and simple version of the gift, but you know he'll love having this sign hung up in any room of his house, it doesn't have to be just in a home bar. Wherever he likes to share a drink with friends and family will be the perfect place for him to put his gift on display. Just remember, you got him the sign with his patented rules, so be ready when he wants to make sure they are enforced!
Engraved Man Gifts for Wine Lovers
Badasses enjoy a good glass of Merlot or Riesling too, so ensure he is always prepared to look classy and dapper as ever when he breaks out his own monogrammed wine set. Perfect for enjoying a glass by himself or with his spouse, he'll always want to be using this whole gift set each time he pops the cork from a fresh bottle. Plus, even if he doesn't finish it, he now has a classy wine stopper to keep his favorite drink fresh!
A Mighty Custom Mug
Man gifts need to evoke a feeling of uniqueness, a feeling of awe, and be useful to him, if you can't tell already, this magnificent beer mug checks all three boxes. Holding a full liter of beer, this is the perfect badass gift. What guy wouldn't love drinking a full liter of his favorite pilsner or stout from his own engraved mug that holds so much beer?
Scratch Off Cinema
Give him a fun, interactive gift that will take him hundreds of hours of enjoyment to complete with this movie poster sign. The scratch off poster is the perfect way for him to show off his cinema prowess. Plus, it may even give him 100 ideas of new, must see films to watch for the year!
Gifts for the on the Go Man
Cool man gifts don't have to be things he can only use at home. Some of the most useful gifts he can get are items he gets to use every day while he is on the move. Top off the tumbler and flask with his favorite beverages, and throughout the day he'll be able to have sips in style. It even comes with a survival knife, filled with survival gear, can you say, "Most useful badass gift ever?"
A Classy Twist on Man Gifts
Make sure his awesome man gifts leave an impression that will last a lifetime by getting him the classiest, personalized decanter set he's ever seen. Enjoying a drink from a matching set already makes him think of himself like a whiskey aficionado, but adding in his initial and name takes this to a whole new level. This is a badass gift he'll be talking about for years.
Take His Beer Anywhere
Never let him be without his go-to brew ever again thanks to his new favorite beer gift, an engraved caddy! Whether he is going camping, on a hike, or even tailgating, he can create his own mixed six-pack inside his wooden gift, and brew the perfect brew for the occasion. Forgot his bottle opener? Not a problem, this amazing gift has one built in, right next to the handle!
Personalized Whiskey Label
Okay, so you really want to make sure you get cool man gifts that will always stand out, no matter what they are compared to. So go for a gift that he will cherish forever with this decanter set and matching sign! This won't just be a drinking gift. You'll be making him feel like he has his own brand. What sort of guy wouldn't want to feel like a master distiller? Help him hang up his new personalized sign, and you can be sure he'll toast you with a drink from his new set!
He is an All Star
Talk a walk in his shoes by getting him a stylish gift that he will use every single day, all day long, with his own set of Converse. These fashionable sneakers have been around for years, and aren't going anywhere soon. These are the perfect shoes for literally any occasion, from an informal hang out to dressing up, these go with everything!
A Patriotic Gift Set
Give the patriotic badass the perfect set of man gifts with this ammo can filled with whiskey stones, glasses, and even a knife! Let him show off the pride he has for his country each time he wants to make a drink with this personalized gift. He can even use the ammo can for other things too, like taking supplies camping, bringing ammo to the range, or any other use he can come up with for it!
For the Memories
How many great memories have come from a bottle of wine, countless? Make sure to give him a gift that can keep those fantastic memories for him and even put them on display! This shadow box and wine glass set are the perfect way to ensure that each bottle of wine is memorable. Plus, the whole set is engraved with his name and initial, every guy will love that. Maybe even pair a bottle of wine with your badass gift so he can get his collection started!
Perfectly Chilled Man Gift Set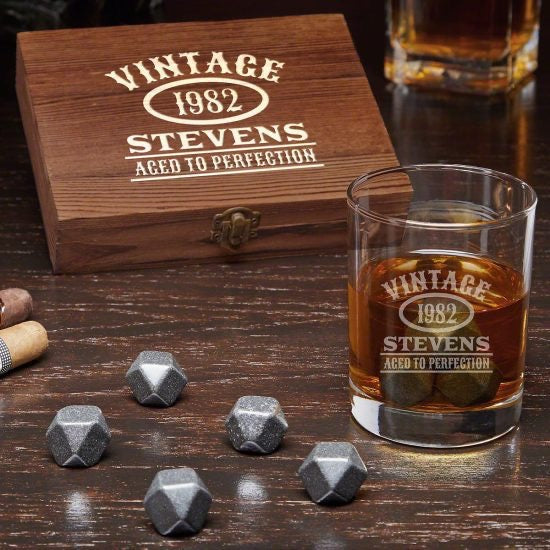 Simple gifts often make some of the coolest man gifts out there. This custom glass and whiskey stone set is the perfect way for you to show that this gift is meant for him, and him alone. He'll love seeing that his name has been engraved on the set almost as much as he'll love having the perfectly chilled glass of whiskey every time he ever wants it thanks to the awesome whiskey stones!
Monogrammed Flask Box Set
Gifts that make him feel badass are some of the most ideal gifts for him to take with while he is on the go. When he opens his wooden gift box, he'll know that he is going to be taking his new knife and monogrammed flask everywhere he goes. Throw in a few mini-bottles of his favorite beverage, and this gift is ready to go from the moment he opens it!
His New Sound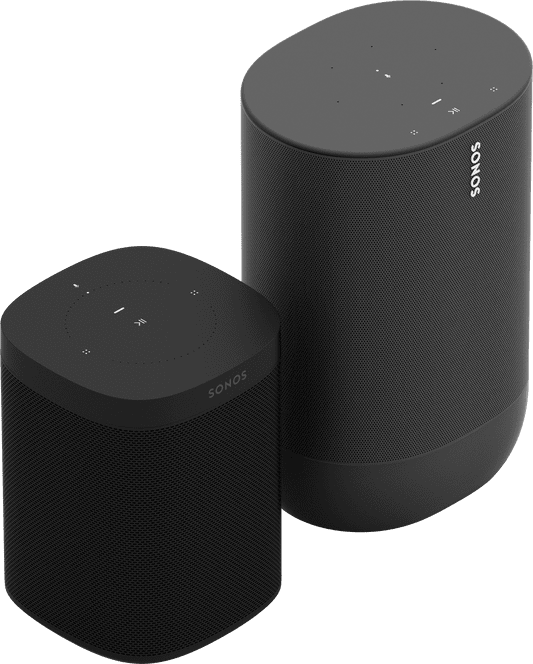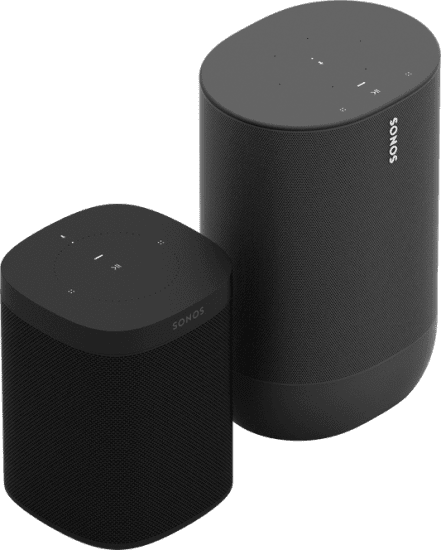 Who doesn't like hearing their favorite tunes coming in loud and clear? Once he gets these Sonos speakers, he'll soon have them hooked up to his phone 24/7 as a badass set of man gifts that he didn't know he couldn't live without. One set inside, the other out, now he can transition seamlessly from working or hanging out inside, and then heading to the backyard to work, grill, or hang out too!
Ultimate Cool Man Gift Set Gift
What guy out there could want anything more than this gift set? When he sees his name engraved on the lid, he'll know he is getting something special. Inside, he'll find the coolest whiskey glass and cigar accessories he has ever seen! Perfect for any occasion, this gift set is the best way for a guy to celebrate a major event but it also is ideal for relaxing after a long week too. Add in a few stogies and maybe a bottle of his favorite liquor and get prepared for his congratulatory fist bump.
491+ AWESOME GIFT BOXES FOR MEN>
Engraved Cutting Board
Badass men can cook, there is no way around that. Think of guys like Gordon Ramsey, is he a push over? Nope, he's one of the baddest dudes around in the kitchen, and so will be the guy you give this fantastic engraved cutting board too as well. He'll be chopping and mincing like a pro in no time thanks to a hefty cutting board he will be using for each meal he makes from now on!
Mega Mug Set
Mugs have always been fantastic man gifts. However, a mug set with two mugs means this is twice the manly gift he thought he would get. Sure, he can share a drink from time to time, but you know he'll want to be the first one to drink out of both mugs, so when he first gets these, don't be surprised when he takes up both of these in each hand to christen his new gift with his favorite beer!
A Heavy Gift
Whether he is already in great shape or wants to kickstart his new found love for health, a set of adjustable dumbbells are the perfect gift for him to keep in his home. Not only are these a badass gift; if he sticks with them, he'll sure look like the badass he has always wanted to be thanks to these adjustable weights!
His Favorite Box Set
There is something about getting a gift inside a wooden box that creates a special feeling. As soon as he feels the grain in his hand, he knows he has gotten a special gift this year. Inside, he'll find a set of glasses and stones, perfect for enjoying his favorite drink, which if you're an amazing gift-giver, you've put a few samples of it inside his box too!