Fathers Day is one of your favorite holidays of the year because it gives you the opportunity to let your awesome dad know how much he means to you! After all, you know he really deserves awesome gifts every year, and this year, you really want to get your dad something amazing! So, don't settle on something that is just okay, go all out for the one holiday a year dedicated to dad! Get him unique Fathers Day gifts! These are gifts that he'll find to be manly, useful, personal, and of course unique! These gifts are so good your dad will know as soon as he sees it that you put a lot of thought into his gift! So, stop fretting about trying to find the ideal gift because we found the most amazing Fathers day gifts ideas so your pops, dad, papa, or whatever you call him, will feel super loved on his favorite day of the year!
An Ammo Can Set for Legendary Dad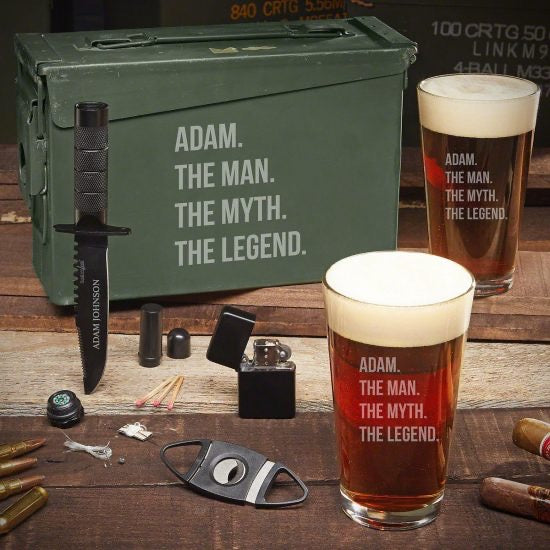 Your father has always been a legend in your eyes, and you want to show him that with unique Fathers Day gifts! This ammo can gift set is the perfect way to do so. He'll feel like the raddest dad on the planet with this handsome, customized ammo can when he takes it fishing or hunting filled with his equipment, including this survival knife! After a day of traveling or adventures, a beer from his personalized beer glasses will never have tasted better!
Unique Fathers Day Gifts for Cigar Fans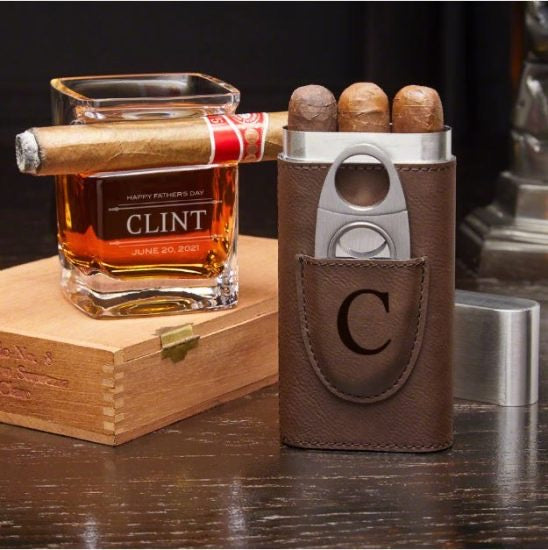 There's no way this awesome gift won't make his day on Fathers Day! This customized cigar gift set is absolutely perfect for your dad. He'll be thrilled with how unique and cool the cigar glass is. As he's holding his stogie and glass of scotch in just one hand as he's greeting guests for a dinner party or game night, he'll feel so classy and sophisticated. The cigar case will come in handy when he wants to transport his cigars to a friend's house or on a vacation. This high-quality, personalized gift set will definitely make your dad feel loved and appreciated because of how unique it is.
His Most Prized Possessions
A dad's greatest possessions in life are definitely his children! Let your dad know that all his kids absolutely adore him with this personalized dad wall sign! He'll feel incredibly loved when he sees this sign, and he'll definitely want it hung up in his house for all to see. No gift will have ever made him as happy as this amazing sign will make him on Fathers Day!
The Most High-Tech Alarm Clock Ever
Dads notoriously love receiving useful, high-tech gifts no matter the occasion. This smart WiFi clock is one of the best Fathers Day gifts ideas out there! Not only does this unique gift show him the time, of course, but it also will alert him to changes in temperature, social media notifications, breaking news alerts, and even more! Thanks to this gift that always keeps him in the loop, he'll always feel as sophisticated as a lawyer!
Classy Decanter Set
There's no doubt your dad won't love this whiskey decanter box set! The customized glassware makes this one of the most unique Fathers Day gifts that he won't be able to stop talking about! He'll greatly enjoy pouring his favorite whiskey from his custom decanter into his engraved glasses. The handsome box makes the perfect place for him to keep his precious glassware or photos of his kids!
657+ AMAZING WHISKEY GIFTS HE WILL LOVE>
Most Fun Fathers Day Gifts Ideas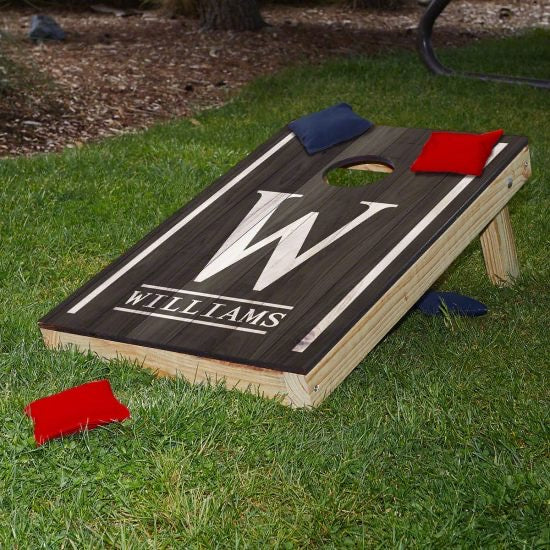 One thing you love about your dad is that he's always down to have some fun. Get him a gift that will always keep him having fun—this personalized bean bag toss board set! He will find this unique set so awesome, that he will have to show it off and use it any chance he gets. Whenever there's family over for a get-together, or he has some buddies over for a backyard barbecue, he'll love putting out this gift and having some competitive fun with it!
Classy Wine Gift
Fathers Day gifts ideas that are both useful and very classy are always terrific ideas! That's why this custom portable wine chiller is a fantastic present. Your old man will be thrilled with how fancy he feels with this sitting on his dining room table or home bar, keeping his favorite bottle of wine chilled to perfection. He'll love using it when he's bringing a glass of wine to a family get together so he can enjoy some wine with his kids!
A Duffel Bag for Every Occasion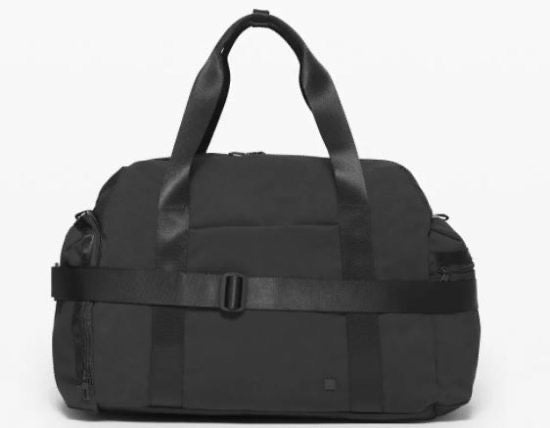 He deserves to feel stylish all the time, no matter what he's doing! With this handsome black duffel bag, he definitely will! This high-quality, spacious bag can go with him to the gym, on vacation, or even to the office. Your dad will be much appreciative of its versatility so he only has to keep track of one bag as opposed to several.
Infuse Any Flavor in Any Drink
Truly unique Fathers Day gifts are those that are so uncommon and rare that your dad may not have even known it existed! That's the kind of amazing gift this smoke box kit is. He'll be stunned as soon as he sees this gift and realizes that he can use it to infuse any flavor he wants into his favorite drinks simply by using the gun infuser! He'll have a blast experimenting with this gift, making the most delicious concoctions ever invented.
Unique Fathers Day Gifts for Golfing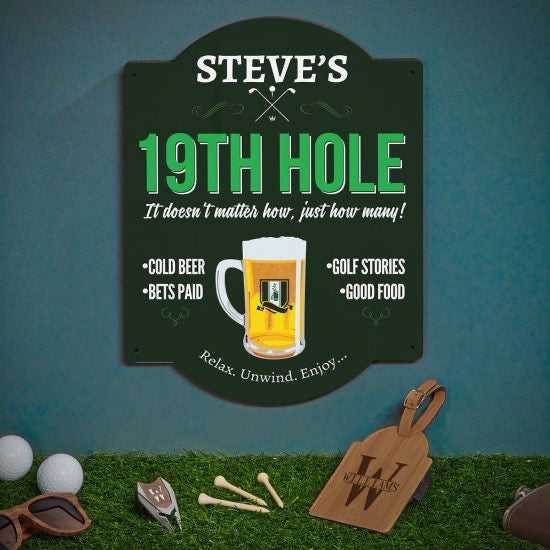 Golf is one of his passions, so for Fathers Day, get him a gift that makes golfing even better! He'll love this custom golf gift set because it has a custom divot tool and bag tag that will make him feel like Tiger Woods competing at the Masters! However, you know his golf day isn't over just when all 18 holes are up. He still has to head home with the boys where he can have a pint or an Old Fashioned under his personalized 19th hole golf sign, making his place the official last stop after every round!
Papa Bear's Dream Gift Set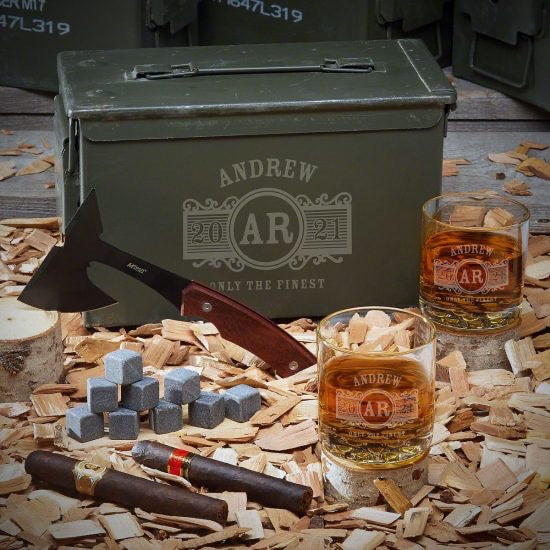 He loves being a papa bear to his amazing kids. Help him embrace that role even more with this ammo can gift set! This gift is one of the best Fathers Day gifts ideas not only because it's personalized just for him, but every part of it will make him feel like the manly, strong father that he is! The rugged ammo can will look really awesome displayed in his man cave or garage when he isn't using it to take on a camping trip or other adventure. Speaking of an awesome display, this hatchet will make an awesome ceremonial piece as well. Thanks to this awesome gift for set, he will really enjoy pouring himself a couple glasses of whiskey for himself and for you to celebrate Fathers Day the way he has always wanted to.
Super Useful Fathers Day Present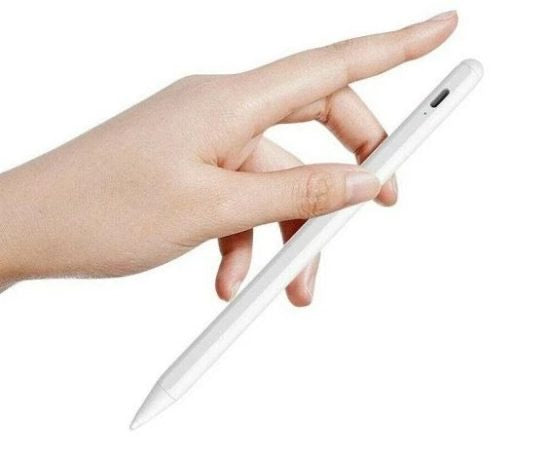 Make your dad's life easier with this Apple Pencil! He'll find this handy device incredibly useful. Whether it's for his iPhone or iPad, he'll love being able to use it to both tap on different apps and buttons as well as write something out with it. He'll be so thankful for this high tech gift that makes using modern technology so much easier.
Fathers Day Gifts Ideas for a Legendary Dad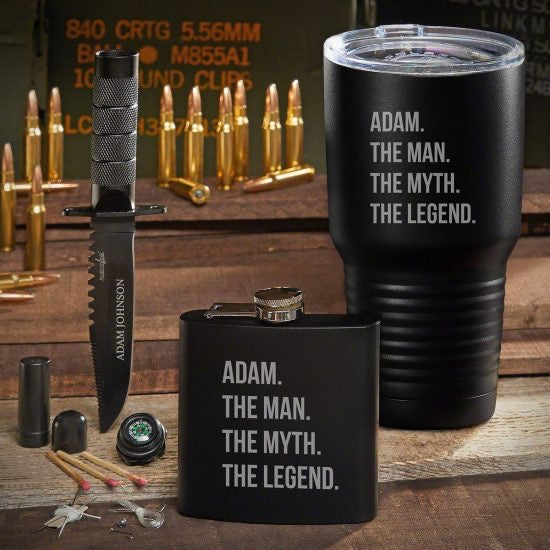 You have admired your dad for how awesome he is your entire life. Let him know once more how cool he is with this personalized gift set! He'll love this masculine set that he can use all the time, whether he wants to bring a coffee or other beverage to work or his favorite spirit to the neighborhood bonfire. Also, of course, he'll love feeling like a total legend when he sees the customization!
Savor Memories in a Box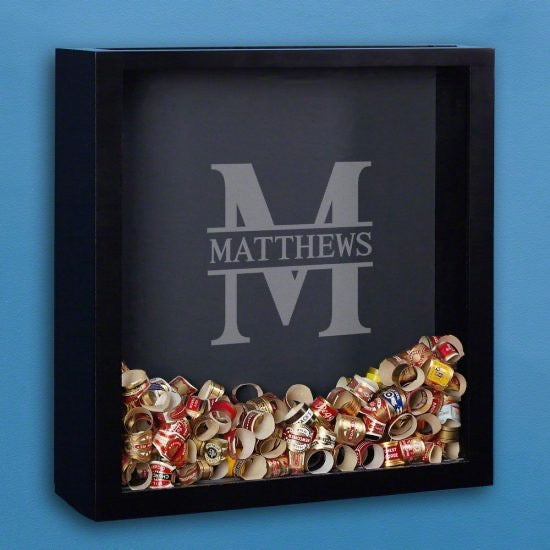 Help your dad treasure every memory he has with his kids and other loved ones with this custom shadow box! It's one of the most meaningful Fathers Day gifts ideas because it makes treasuring those memories spending significant moments with his children so easy! He'll really enjoy collecting bottle caps, photographs, ticket stubs, or anything else full of memories inside this handsome, customized box.
Help on Any Car Issue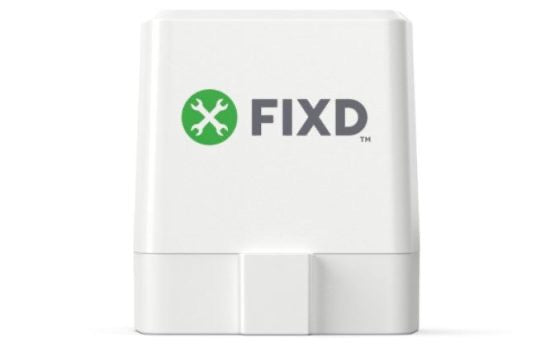 Dads love being able to fix things themselves. Get your dad one of the most helpful and unique Fathers Day gifts—this FIXD car repair tool! This amazing tool can tell your dad why his check engine light is on and how to fix it or how much the repair will cost. All he has to do is plug it into his car and he can look on his smart phone and see tons of information on the vehicle. It will save him tons of money and time knowing all the information about any car problems he has!
Handsome Whiskey and Cigar Box Set
Make your pops feel like the most sophisticated dad of all time with this black gift box set! He'll love seeing his monogram on the handsome box and other elements of this gift because it'll make him feel even fancier. As he grips this cigar and whiskey in one hand with this cigar glass, he'll feel more sophisticated than he's ever felt in his life because of how modern and unique his new cigar glass feels in his hand!
525+ INCREDIBLE GIFT BOX SETS>
Board for His Grilling Needs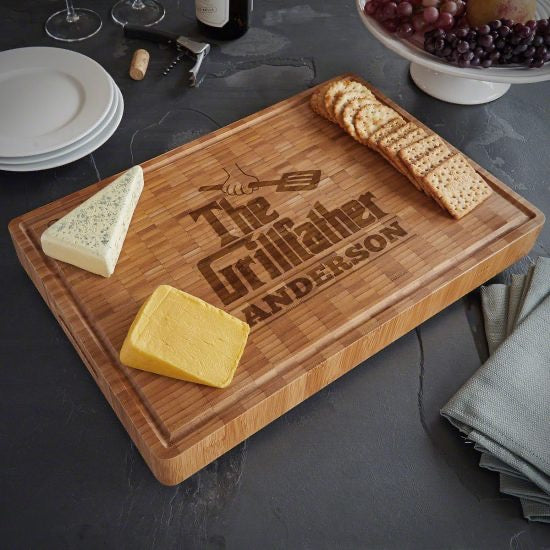 Unique Fathers Day gifts that make your dad feel like he's really good at something he loves to do are always phenomenal choices, like this engraved bamboo cutting board! It's perfect for a dad who enjoys grilling, whether that's when he's chopping up the meats to prepare for the grill or serving them to family and guests. Everyone will know he's the best griller around when they see the customization on this handsome board!
Most Manly Fathers Day Set
On Fathers Day, let your father know you think of him as one of the strongest, most manly men you've ever known! This whiskey and axe gift set is the perfect Fathers Day gift idea that will represent how masculine he is. He'll greatly appreciate the customized glasses along with the whiskey stones that allow him to enjoy a chilled glass of whiskey in style when he wants to celebrate a special occasion or spend time with his children on Fathers Day. With the hatchet displayed in his man cave or garage, he'll feel like the ultimate masculine father!
One of the Most Unique Fathers Day Gifts for Working Out
Let your dad go to the gym without actually having to go! This gym base unit is an ingenious contraption that can replace so many different machines and equipment that are at a typical gym. From resistance exercises to weightlifting to so many others, he'll appreciate all he can do with this amazing tool. It also comes with access to several workout videos and a nutrition guide so your old man can get into the best shape of his life!
A Sign to Remind Him of the Great Outdoors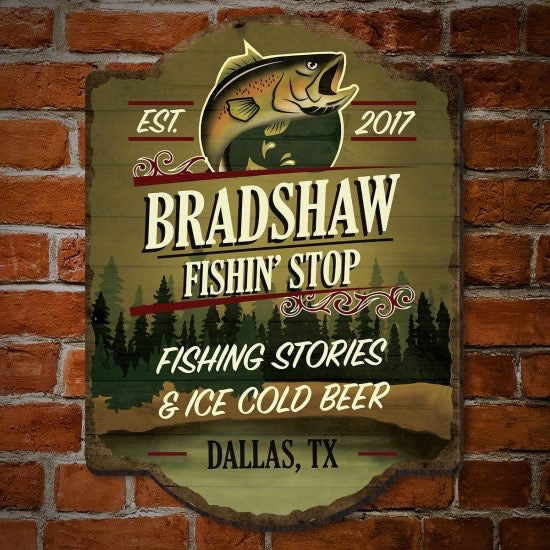 You cherish those memories from your childhood where you were doing outdoor activities with your dad. He taught you how to do a lot of things, like how to tell which direction was north and how to bait your hook and cast your line to fish. Repay him for that useful knowledge and good memories with one of the most unique Fathers Day gifts out there—this customized wooden fishing sign! He'll love having this sign hanging up in his garage, man cave, or lake house if he has one. It'll always remind him of the good times spent outside in the past and all the future memories the two of you will make fishing.
Simple Yet Phenomenal Fathers Day Gifts Ideas
Your dad's not a complicated man. You know something that's as simple as this gorgeous personalized whiskey decanter set will more than make him happy on Fathers Day! He'll love the simplicity of both the design of this handsome glassware and of the customization that lets the world know his name. There's no doubt he'll want to spend Fathers Day using this set to have a drink with you!
Listen to Anything in the Shower
Don't let your dad miss a single second of his favorite radio show or the big baseball game! This shower radio is awesome because he can listen to any radio station or connect his phone to it via Bluetooth to listen to his preferred playlist. Now, thanks to your awesome Fathers Day gift, he'll never have to miss a second of the Red Sox or Buffalo Bills or any of his favorite songs.
An Engraved Gift Box for the Liquor Bottle
You know your dad has a favorite liquor he's crazy about, so you know that would make a good Fathers Day gift. However, you want your gift to be more special than that. With this personalized handsome liquor bottle gift box, it will be! Your papa will think this black gift box is fantastic, making your present of just a bottle of spirits so much more impressive and meaningful. He'll definitely use it to store a special bottle of liquor for a future special occasion.
The Best Unique Fathers Day Gifts Keep Cigars Fresh
Make sure your dad's cigars stay intact always with this ammo can cigar humidor! It's one of the most useful Fathers Day gifts ideas that he'll definitely appreciate and use forever. He'll think it's awesome that his favorite cigars will stay at the perfect moist levels inside this handsome humidor. The cool customization also makes this gift an awesome decor piece for his living room or man cave!
Designated Celebration Set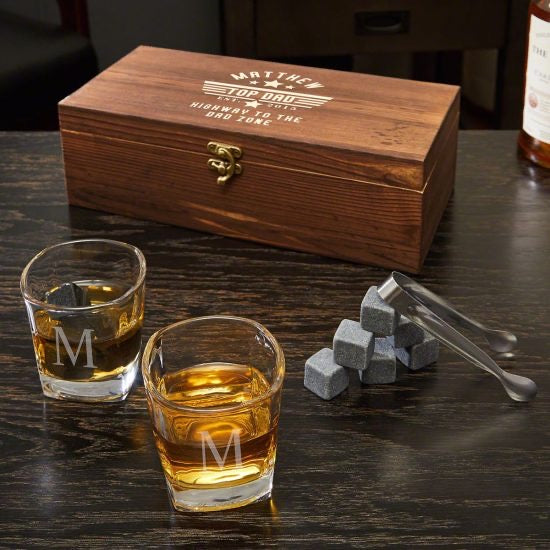 Fathers Day is a special celebration of the relationship between a father and his children, and it's worthy of having its own special glassware set for celebrating. Get your dad this engraved whiskey box set that he'll designate as his most special set that he'll use every year on Fathers Day and any other special holidays or occasions when he wants to share a drink with his favorite people on the planet.
All Natural Fathers Day Gifts Ideas
This gift box of all-natural soaps is a super uncommon present that your dad will think is awesome! This is one of the most unique Fathers Day gifts that he'll want to use for every shower. He'll https://drsquatch.com/pages/bundles?utm_source=homewetbar_blog&utm_medium=link&utm_campaign=amazingly_unique_fathers_day_giftslove the smell of these natural bar soaps, shampoos, and conditioners. He'll also feel really good using them knowing that they're good for the environment because they're made from natural ingredients. He'll feel his very best after he's used this set!
Bet on this Unique Fathers Day Gift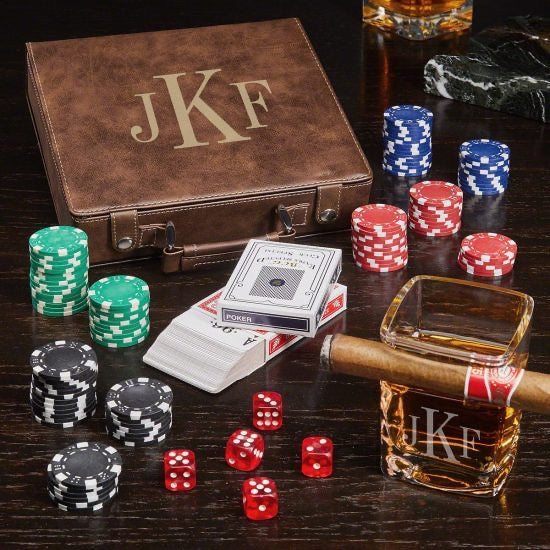 If anyone in your life is deserving of a fun game night whenever he wants, it's your dad. This monogrammed poker chips and card set is an amazing gift for your dad because it gives him all he needs for endless game nights with his buddies or family members. He'll feel like the coolest poker player ever when he has his hand of cards in one hand and his cigar glass in the other!