How do you shop for a family? How do you find something that mom and dad will like and the kids will be interested in for more than two seconds? All you need is to find a gift that they can all use together. Sometimes it's simply an upgrade of something they use in their everyday life and other times it's something they didn't even know existed but could now never live without. We've carefully curated a list of family gift ideas that will be a smash hit with moms, dads, sons, daughters, and even grandparents.
Families Grill All Day & All Night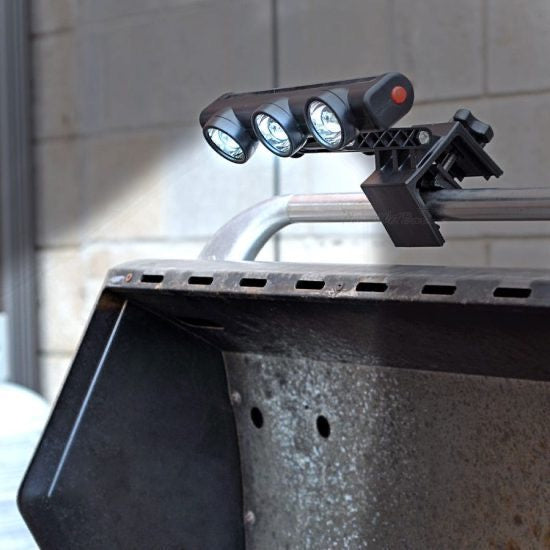 Grilling isn't just a solo activity. Dad gets the grill going, Mom has everything chopped and prepared, and the kids are going to help carry it out and rotate everything as needed. That's what makes this adjustable grill light one of those awesome family gift ideas. They can still build awesome memories and meals together and don't have to be restricted by that pesky sun setting.
Cool Pool Party Light Show
The youngest still needs a set of floaties, but the family loves hanging around the pool. You can add a little pizzazz to any pool party with this floating solar light show. It's one of those gift ideas for a family that the children will love how fun it looks, especially at night. And the adults will appreciate an added light source to the backyard that's not intrusive and makes the kids happy. All that's need is a cooler and some hot dogs.
Custom Travel Mugs Everyone Needs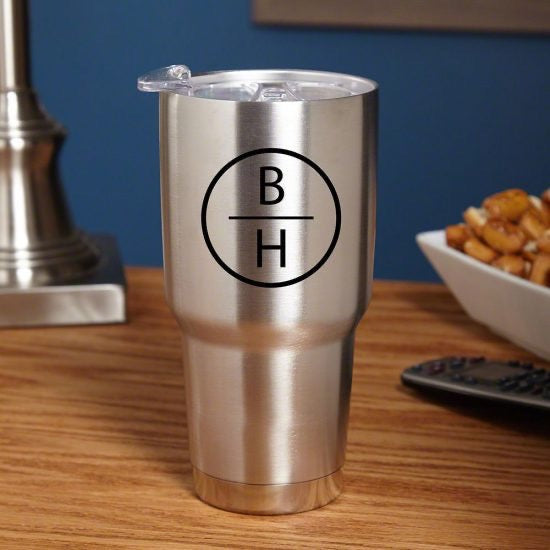 Road trips are a rite of passage in any family. The kids want to go to Disneyworld. Dad wants to visit Colonial Williamsburg. Everyone settles on a roadside attraction in the middle of a desert highway. What will keep a smile on everyone's face during the trip is having your favorite drink in the car. Everyone can get this insulated travel mug and make sure their beverage of choice stays as cool or warm as they like. It might not be Disneyworld, but it's still a great tool for the road.
Cooking over a Campfire in Style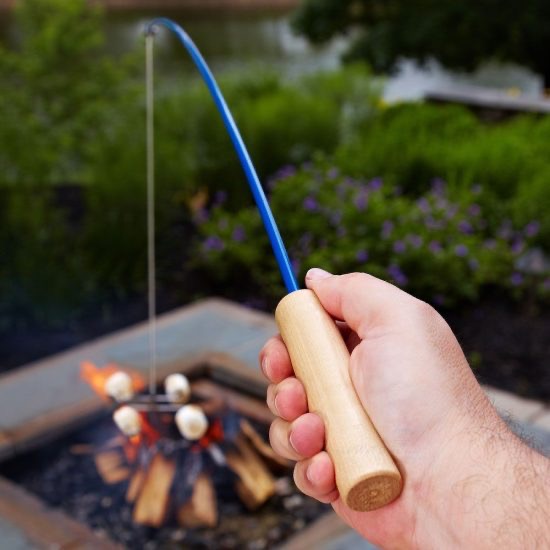 What's more fun than getting the family together around a campfire and making S'mores? Making those S'mores with a fishing rod, for one. This campfire fishing rod is heat resistant and fun for the whole family. Little Timmy won't have to worry about finding a stick long enough to heat his marshmallow. Dad can even use these to get some authentic, flame cooked hot dogs. It's perfect for camping or for the firepit in the backyard.
Celebrate Family Movie Night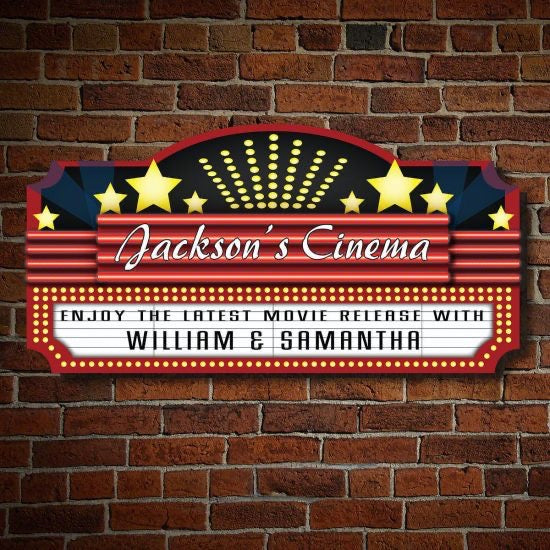 Family movie night is a tradition. The kids want to watch Moana for the hundredth time. Mom wants The Princess Bride. Dad wonders when Caddyshack becomes age appropriate. Whatever movie is decided on will still be a treat for the entire family. Make the tradition all the more official with a personalized home theater sign. This is one of those awesome family gift ideas that add a nice touch to any theater room and will help build excitement until the next movie night.
271+ MORE CUSTOM FAMILY SIGNS>
Mess-Free Snowball Fights Anywhere, Anytime
Every kid envisions the perfect snowball fight. Some get that chance, others live in a place where the only time they see snow is when they're watching Christmas movies. But even those who are so lucky are still subjected to the 9 months out of the year where snow barely falls. Snowtime Anytime is one of those family gift ideas that ensures every kid gets to have a snowball fight at least once in their life. These faux snowballs have the texture and feel of the real thing without making a mess. They can even be used inside the house. Parents will love having a fun activity for the kids, especially for sleepovers. And kids will love having a snowball fight in July.
Cook A Family Meal Together
Eating meals together is important for every family. The teenager has been convinced to be screen free for the entire meal. Cooking a meal together brings the family even closer. That's what makes a custom cutting board one of those great gift ideas for families. Everyone in the kitchen can have their own role and be amazed at how all the preparation came together for one unforgettable meal. These are the kind of memories people carry with them for life.
Custom Bean Bag Toss
Games are what bringing families together. Sure, Monopoly can bring out the worst in people. Connect Four can get surprisingly competitive, but when you can break off into teams that's when it really gets fun. This customized bean bag toss set is fun for everyone in the family. The kids can play with friends. Grandpa will want to play against the grandchildren. Dad can even take this easily portable set with him to tailgates. The only debate will be who gets the red bean bags and who gets the blue bean bags.
Modern Cups Everyone Can Use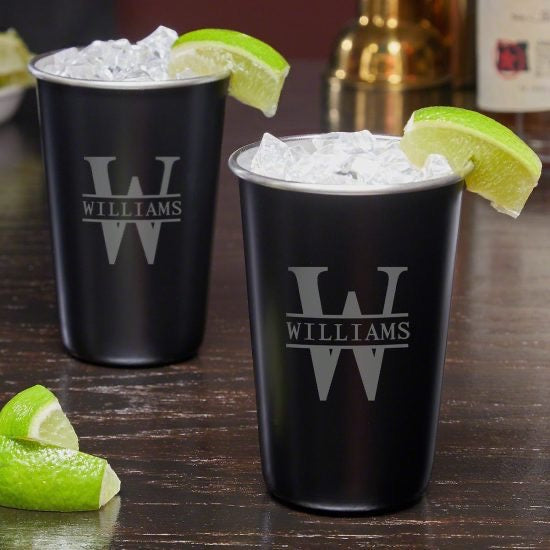 Every family has a go-to set of glasses. They become the first glass anyone reaches for anytime they're thirsty. These stainless steel drinking glasses are one of those gift ideas for a family they'll use every day. Its insulated design will keep mother's iced tea cold until the last drop. When it's time for orange juice with breakfast, the youngest one has to gulp it down to still have it be refreshing by the time the meal is over. Father can even use it to make a mojito in a pinch after a long day of working on the lawn. It's an upgrade for everyone.
Tent Big Enough for the Largest Families
Camping is something every family does at least once. That's where the youngest learned S'mores were his favorite food. Mom made sure everyone had sunscreen and mosquito repellant at all times. Dad promised everyone would comfortably fit in the tent. He may have overestimated the size of the tent he used to go camping with in college. Now the family can get this expansive 8 person cabin tent from Ozark. Everyone can sleep comfortably and even have privacy inside the same tent.
Watermelon Tap
This is a whole new kind of fun for the entire family. A watermelon tap is something everyone will gather around for any sort of backyard celebration. The adults can core out the middle, pour in some liquor and make fun cocktails. Or, you can add in a bunch of fruit juices and have the most memorable drinks kids will get at any kind of party. You might want to stock up watermelons, so you always have them on hand no matter the season.
Collect all the Big Family Events
Everyone remembers the first time they attended a concert, sporting event, or even the circus with their family. Some people keep those memories in boxes tucked under the bed. But a family should be proud to display those memories. This engraved shadow box will let a family proudly collect and display all the fun events they've gone to other the years. It's easy to reminisce about some great times, the kids will love watching the collection grow, and it will serve as a reminder that it's time to go out and create another awesome memory with the family.
Display Favorite Family Moments
Sometimes the best gift ideas for a family are a bit sentimental. The family you're shopping for can have their entire history traced by the photos displayed in their home. That's why they'll sincerely appreciate the thought you put behind this bronze family tree with 6 lovely photos hanging like leaves from the branches. It can capture all the big moments in life. Mom can put it in the entryway. Dad would love it in his office. Even the daughter would like to put it in her room to document her formative years. You might even have to get more than one to make everyone happy.
Keep Your Drinks Cool on Family Trips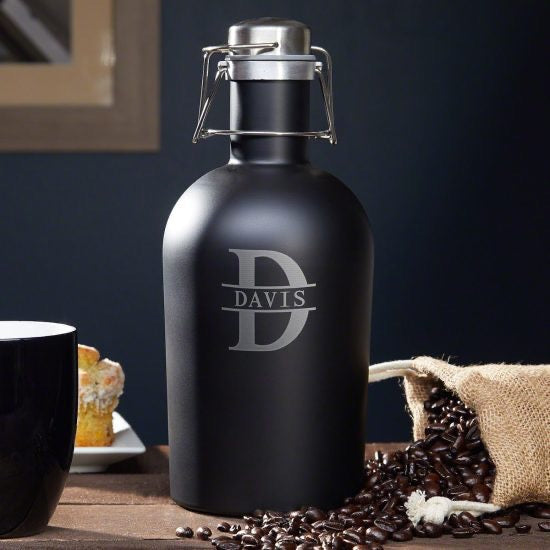 It's no secret that parents need a little boost to juggle a family, a job, and everyday life. Thankfully, this portable coffee carafe is a family gift idea that will keep Mom & Dad going at full steam throughout the entire day. They will love having their favorite coffee by their side and warm as when they first poured it. This stainless carafe will be by their side when they're running errands, taking the kids to baseball practice or dance, or trying to rush home to get ready for a night out with friends before the babysitter comes over.
67+ COFFEE GIFTS PARENTS WILL LOVE>
Card Set Perfect for Family Game Nights
Every family has a card game that they play whenever they get together. Sure, Dad still has poker with his buddies. But he's been involved in a competitive game of Go Fish with daughter for years. He's got a winning streak against his son in War. Mom's trying to convince everyone that Gin Rummy is the way of the future. This personalized card set will be there for the entire family at every gathering. It's nice to bond on a rainy day or even to take with you on a road trip so you can unwind in the hotel room after a long drive. This set even has dice so you can get an impromptu game of Yahtzee going to mix things up.
Make Your Own Pizza at Home
Everyone loves pizza. It's not even debatable. It's loosely estimated that the majority of kids always pick pizza for the birthday dinner, Dad gets it for his gameday food, and Mom knows there no better way to feed a family. That's why a great gift idea for a family is letting them make their own pizza. KettlePizza's pizza oven cooks a pie in less than 8 minutes. Everyone can finally have the pizza of their dreams in their home. The kids will finally get a chance to try gummy bear pizza for the first and last time.
Brand Your Family Meals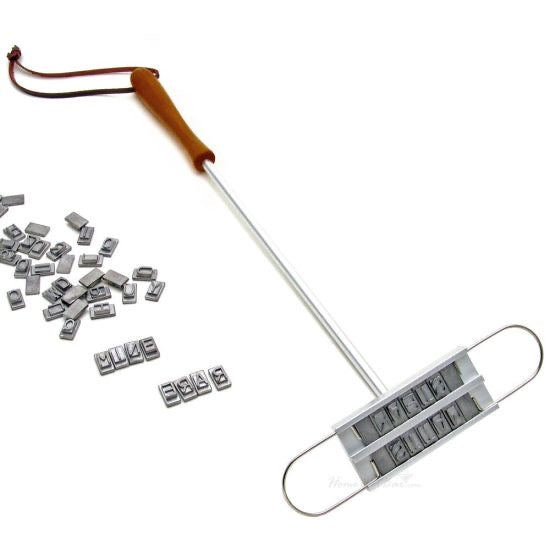 It's been a long-held tradition that ranchers brand their cattle. Now the family can brand their own grill meats with this custom branding iron to get that same, fun experience. It's an easy way for dad to brand different steaks medium rare or well done. He can have a custom message for family reunions or celebrating one of the kid's flag football team winning the championship. The possibilities are endless, but that doesn't mean the kids won't have a ton of suggestions and will want a fun message served on their plate every single time.